After two years of being online-only due to the pandemic, the Open House Melbourne (OHM) Weekend makes a much-anticipated return to physical form on Saturday 30 and Sunday 31 July. This year's program invites audiences to encounter and engage with the city's most iconic, well-designed and much-loved heritage buildings, places and spaces – many of which are not usually open to the public.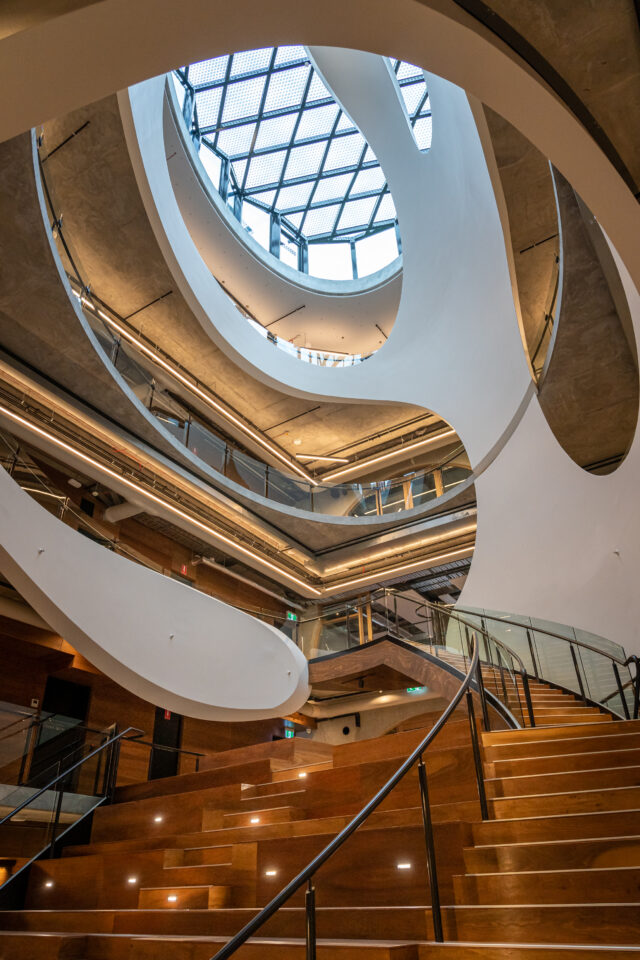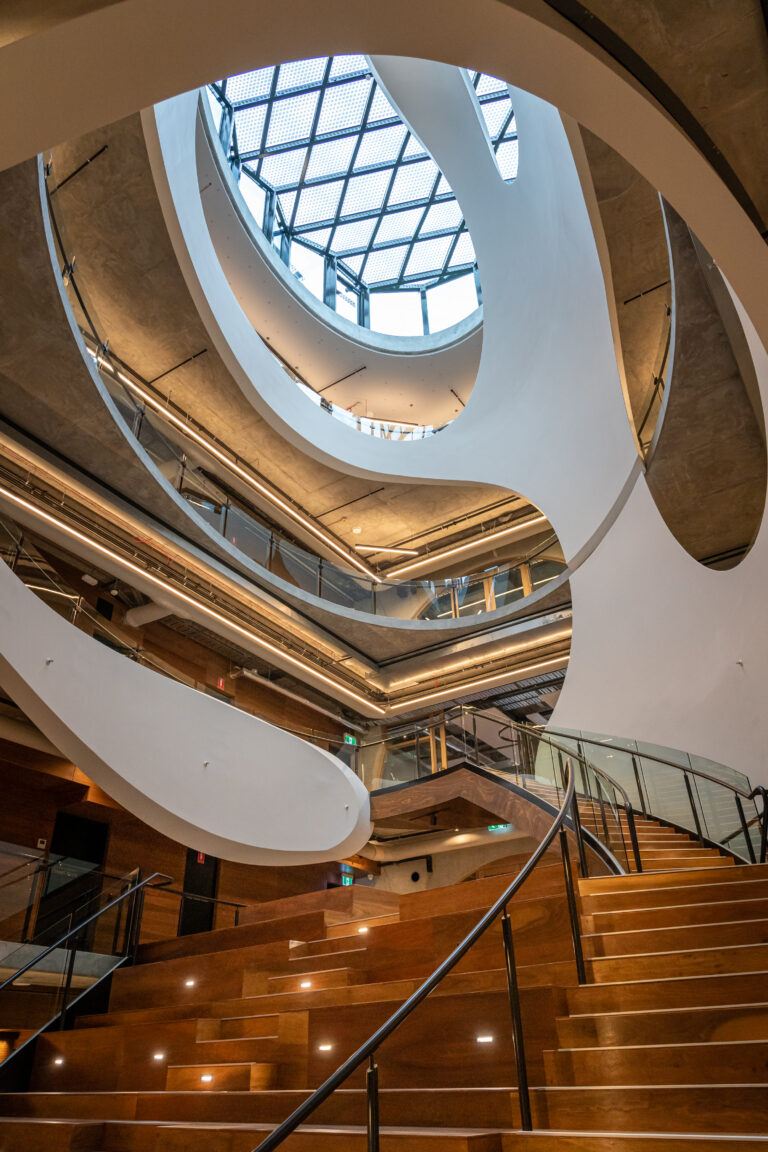 Architecture, design and social history lovers will once again be able to enjoy over 150 in-person events, guided tours and talks at favourite locations and places, as well as the opportunity to discover spaces and perspectives that are new to the program in 2022.
This year's event them, Built/Unbuilt, encourages a citywide discussion about the agency of architecture, landscape and urban design to create better futures through the lens of the most pressing issues facing cities today, including listening and learning from Indigenous knowledges, access to affordable housing, ecologically responsive design and adaptive re-use and design for accessibility, inclusion and care.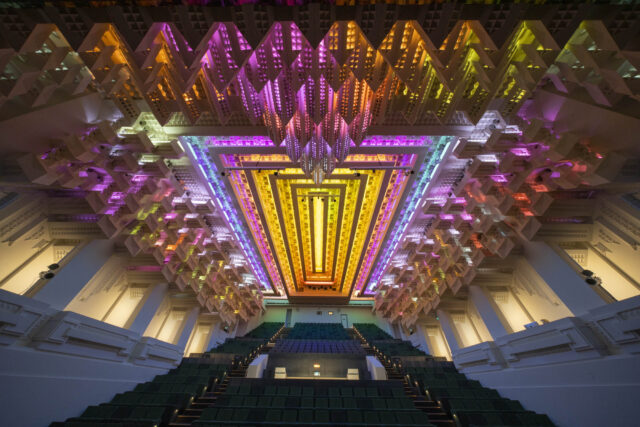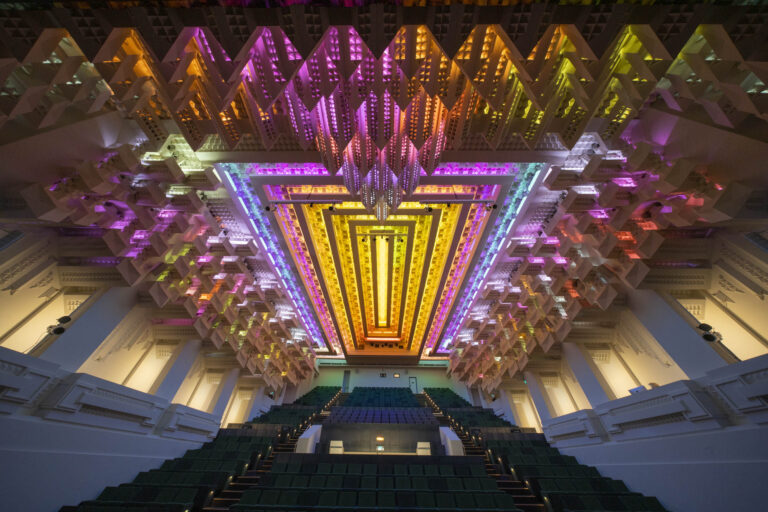 The centrepiece of this year's Open House Melbourne Weekend is a brand new initiative – a curated exhibition in partnership with Monash University titled Take Hold of the Clouds and featuring cross-disciplinary and responsive creative works that are distributed over seven different buildings and sites across the city. The project's concept is created by Tara McDowell, director of curatorial practice at Monash Art, Design and Architecture and is co-curated with Fleur Watson, OHM's executive director.
The exhibition features two seminal works by renowned international practitioners, Forensic Architecture's Cloud Studies (2021) and Cauleen Smith's Sojourner (2018), together with five newly commissioned, responsive works from local and national creative practitioners (to be announced soon). Drawing on high-impact, sustainable production values by using the city itself as an exhibition space, the seven sites will host a series of thoughtful encounters in which the creative practitioners reveal the previously invisible connections, stories and issues implicit in well-loved corners of the city.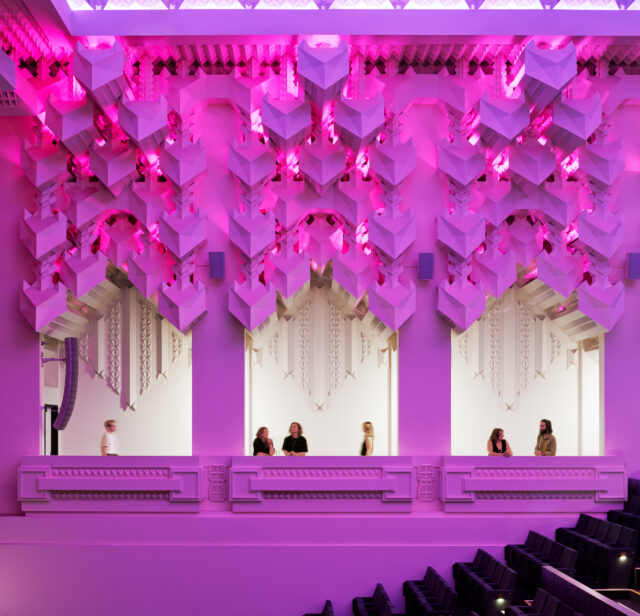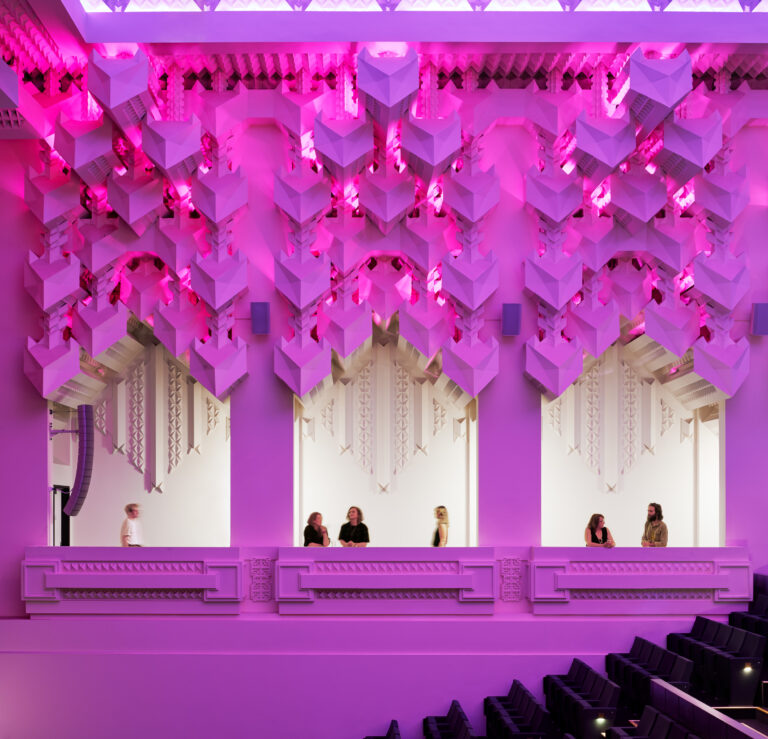 Last year's OHM festival favourite This is Public, a speaker series presented at The Capitol in partnership with RMIT University, will return to launch the weekend on Friday 29 July with a live audience underneath the theatre's spectacular ceiling designed by Marion Mahony Griffin and Walter Burley Griffin in 1924. This year, This Is Public will feature illustrated presentations and conversations by leading spatial and creative practitioners exploring the theme of Built/Unbuilt and the ideas behind the curated exhibition Take Hold of the Clouds.
Additional festival highlights for 2022 include the annual Heritage Address presented in collaboration with the Heritage Council of Victoria (HCV). This year's address will be delivered by Katrina Sedgwick OAM, newly appointed director and CEO of the Melbourne Arts Precinct Corporation, who will reflect on the concept of 'future heritage' for the precinct. Additionally, HCV and OHM will launch the latest edition of the short film series Modern Melbourne, showcasing the life and work of award-winning architect Peter Elliott and including a special screening and panel discussion in partnership with ACMI.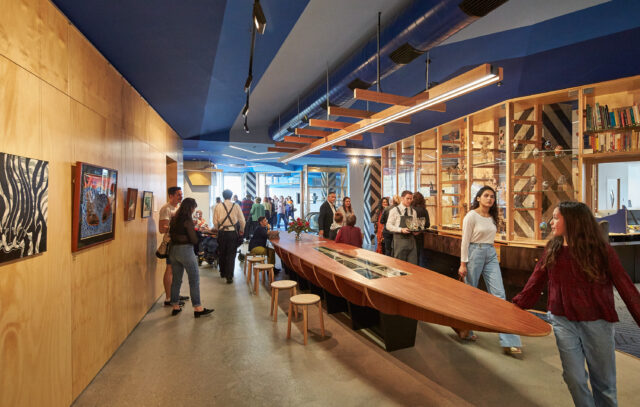 OHM is also offering a new series of talks and tours curated by architect and housing advocate Tania Davidge called Making Home. It shines a light on social and affordable housing and unpacks the issues that influence the provision of social and affordable housing in Australia. It also addresses the importance of the delivery of housing as part of a broader infrastructure of care and looks at how architects, housing providers and government are working to make a difference.
Several new and award-winning additions join the tour program, including the Melbourne Quakers Centre, designed by Nervegna Reed Architecture and pH architects; the Victorian Pride Centre, Australia's first LGBTIQ+ purpose-built centre designed by Brearley Architects & Urbanists (BAU) and Grant Amon Architects; Broadmeadows Town Hall's adaptive re-use transformation designed by Kerstin Thompson Architects', along with a special 'behind-the-scenes' guided tour of the Koorie Heritage Trust designed by Lyons Architects.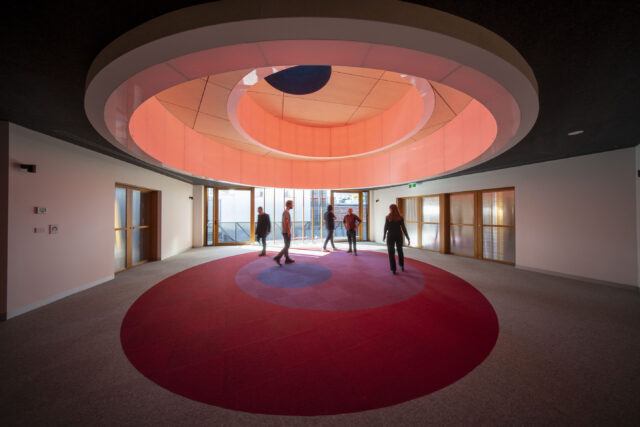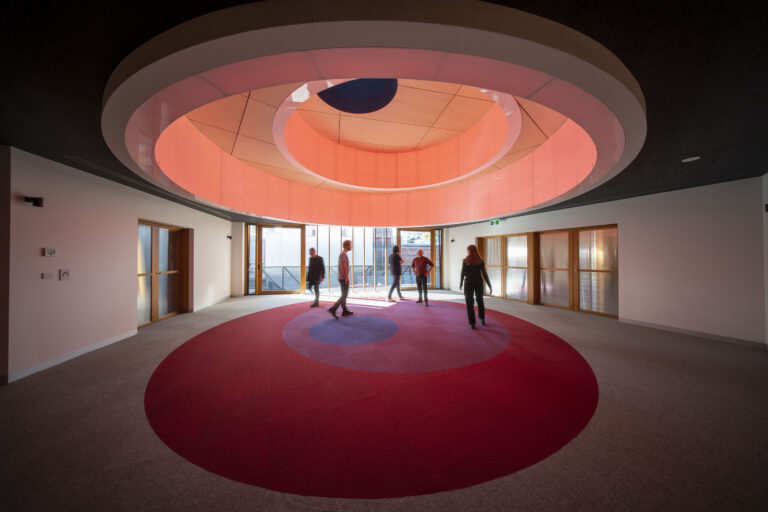 These new tours and programs join long-time public favourites like 1880s Italianate mansion Villa Alba Museum, with its gilded decoration by renowned Scottish-trained interior designers the Paterson Brothers (also a site for a creative work for Take Hold of the Clouds); and La Mama Theatre, recently rebuilt after a devastating fire, with restoration design by Meg White in consultation with GJM Heritage. Both of these very special spaces will throw open their doors for Open House Weekend to share their interiors, stories, creators and people.
Keeping the virtual spirit alive, many buildings continue to refine and offer self-guided, virtual tours via the Open House Melbourne digital archive, bringing the best of local design and architecture to new audiences further afield.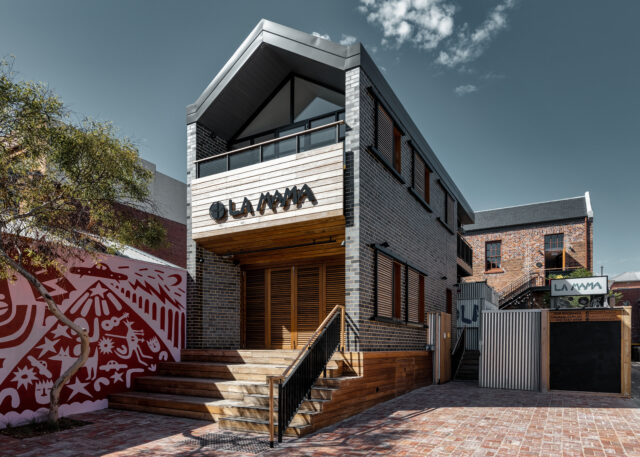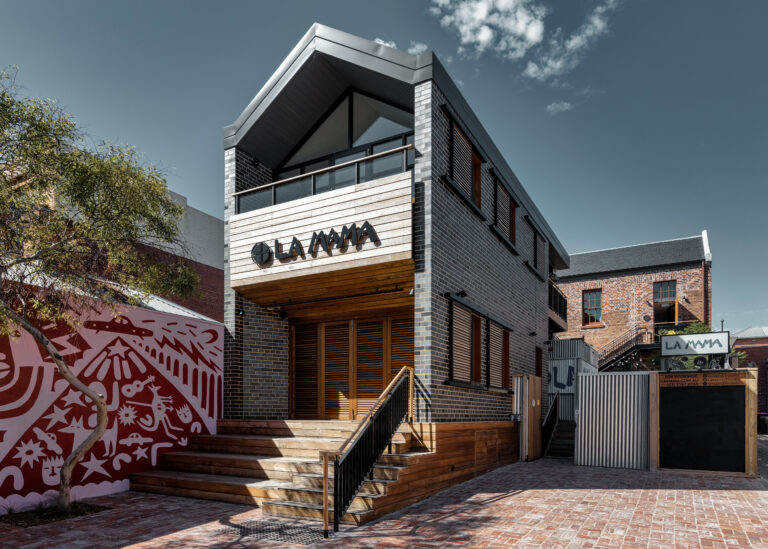 Fleur Watson said the weekend offers an opportunity to reconnect with and celebrate the buildings and spaces of the city while also reflecting on how to best shape its future.
"This year's theme, Built/Unbuilt, celebrates the contribution and impact of good design on the city while also exploring diverse scales and systems – the urban, civic, public, landscape and interior; as well as those spaces that are 'unbuilt' and in-between – the unseen, porous, and inter-connected.
"It's never felt timelier to deeply consider how, as citizens, we have the agency to advocate for better outcomes for our built environment and a more accessible, inclusive and responsive city for everyone," she said.