A maker of one-of-a-kind homewares, Christina McLean's new online boutique TRADE the MARK, combines her great love of hand-made techniques with textiles, ceramics and paper.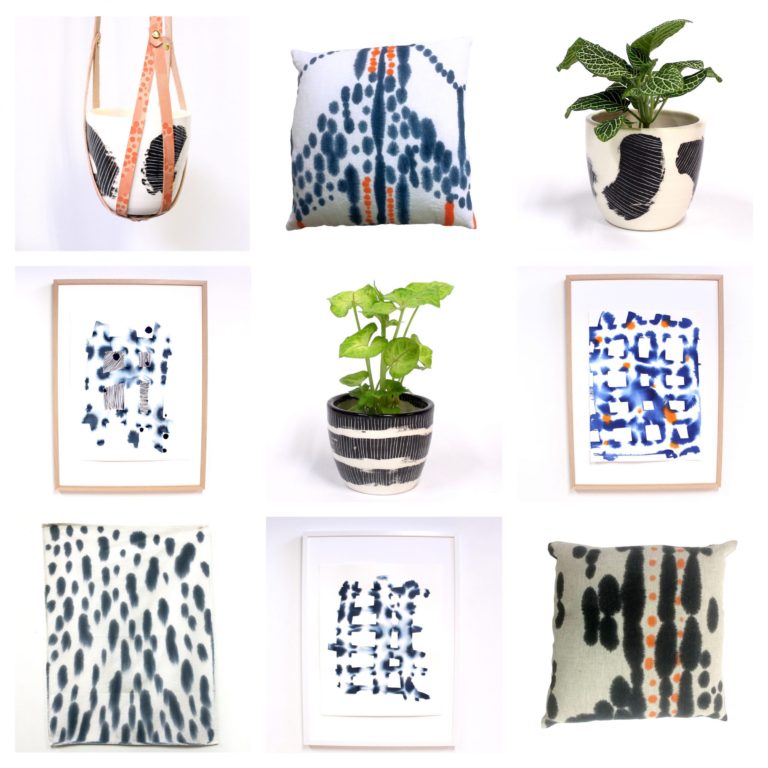 Her bespoke works encompass rich indigos, beautiful burnt oranges and imaginative details, inspired by organic textures and hand-sourced treasures from Christina's global travels. Using the natural materials of clay, linen and rag paper, her patterns are hand dyed and painted, and her ceramics hand thrown.
Eschewing the modern trend of mass-production, Christina is committed to the slow, ancient tradition of hand craftsmanship, which inspires a love in the beauty of individual objects.
Being one of Australia's leading textile designers — consulting with top fashion designers such as Sass & Bide and Ginger & Smart — as well as being the creative director of Chowk ceramics for 10 years; Christina has now returned to her roots, combining her great love of hand-made ceramics with her textile design skills and experience.