Harking back to the 1930s, Brisbane based paper goods and homewares brand Ma and Grandy, is all about encompassing the pre-war era.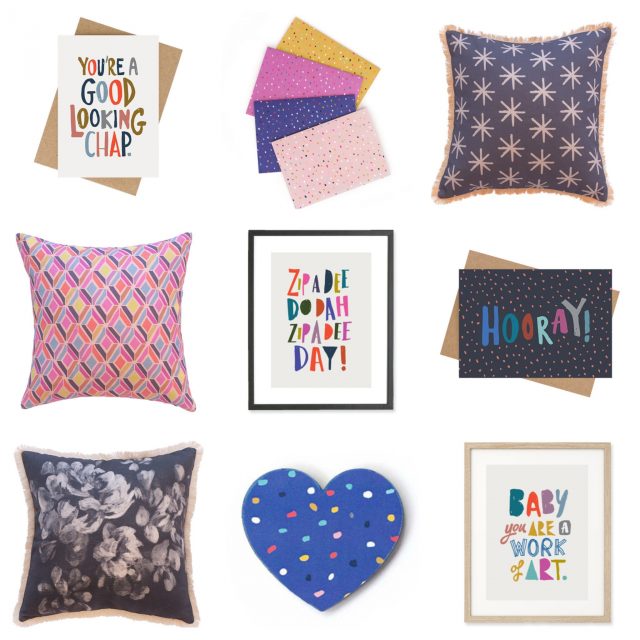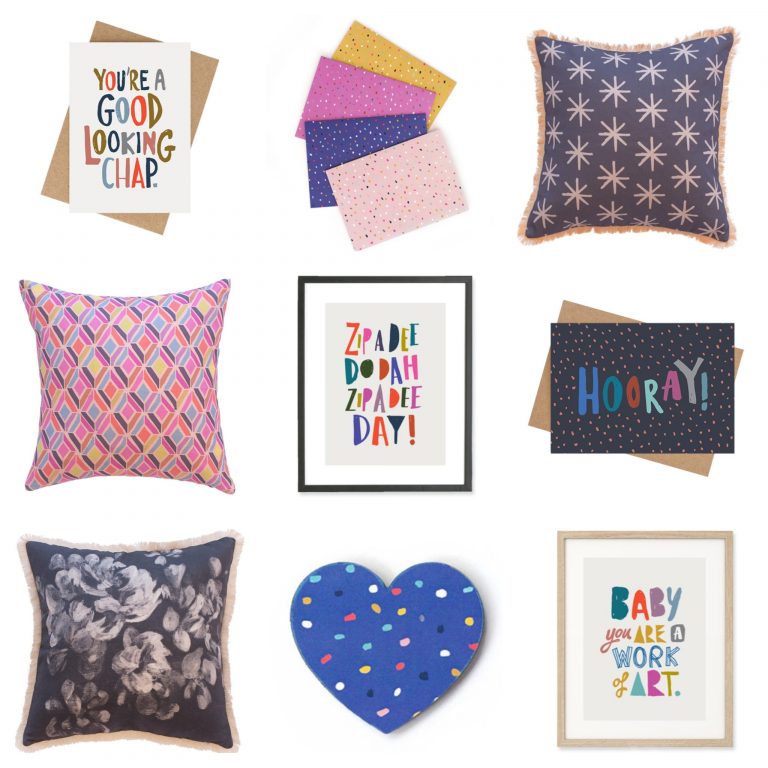 A range including limited edition cushions, A4 art prints, wood brooches, single greeting cards and card sets, it's the old-fashioned notion of sending a note in the mail 'just because' that really gets founder Natala Stuetz's heart singing.
"I've always loved greeting cards and am a big hoarder of things like that," says Natala. "There's nothing better than sending and receiving a handwritten note – they're so much more personal. I'd love for our modern society to put down their smartphones, step away from the email and remember a time when the handwritten note ruled!"
With their wonderful typography and vibrant colour palette of mustard yellows, electric blue and gelato pinks, the Ma and Grandy range is one of delightful simplicity, made even more enchanting by the story behind the name.
Ma and Grandy were Natala's actual Ma and Grandy (grandmother and grandfather) whose real and wholesome love saw Natala's whole family be in awe of them. So for Natala, the name choice came easy: "It seemed so natural to represent these two amazing people through my work and continue their legacy."
Ma and Grandy is offering Interiors Addicts 10% off everything for a week from today using the promo code Interior10.