When Adairs asked stylists Katy Thomas (The Eye Spy Milk Bar) and Aimee Tarulli (Archer Interiors) to create their dream bedrooms recently, both unexpectedly chose the same quilt cover! Aside from the amazing coincidence (the Adairs range is rather large!) what followed was an interesting styling experiment with the Adairs' Vintage Washed Linen Quilt Cover in white check front and centre.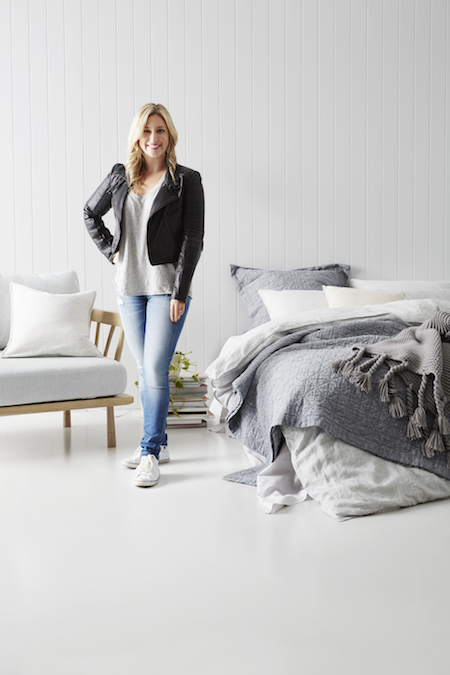 "When styling a bedroom, I start with artwork or bedlinen, so in this case the focus was the quilt cover. I then work in a colour palette to complement these pieces so either the artwork or bed is the hero. Everything else should be quite soft to achieve a really serene, relaxing feel in the room," says Aimee, who styled up a minimal grey-on-grey theme for her dream bedroom.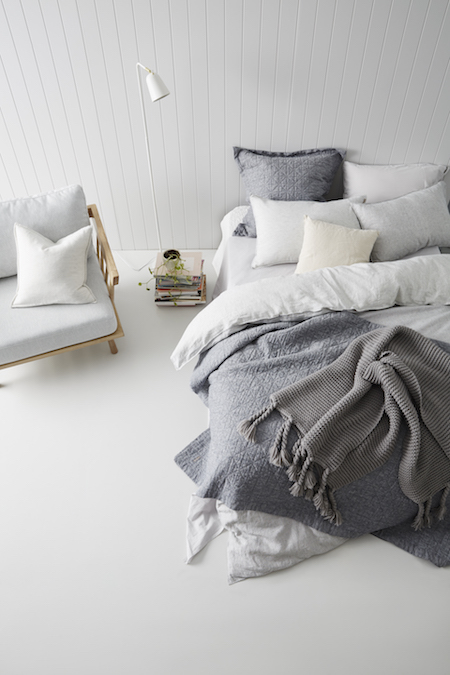 "I wanted to create a minimal, high-end and sophisticated look. The bed linen worked in perfectly with my light colour palette and I used the Vintage Washed Linen Coverlet in indigo as an additional layer to achieve the contrast needed to make the room feel homely. The Copenhagen chair, just peeking into the side of the shot, warmed up the look with its oak arms too."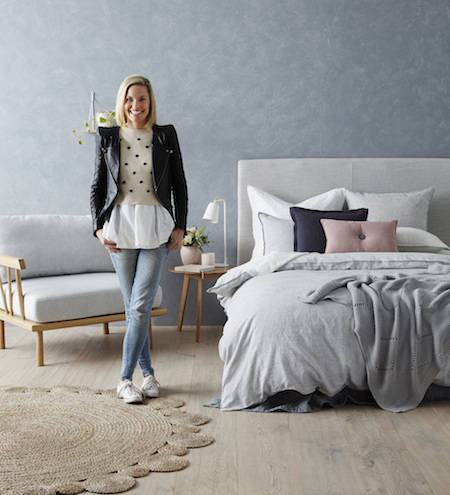 Katy's room was the moodier of the two and we love its splash of pink. "Focusing on one key item is a good starting point when designing any room. For my room it was the divine Copenhagen chair. I felt it had to be a feature and so I worked the rest of the collection around it. I also wanted to show how a beautiful arm chair can work so well in a bedroom space, and not just in the living room," says Katy.
As for cushions and throws, the stylists both agree that they are essential in creating an inviting bedroom space. "I think a bed can look a bit naked without a throw or fur, so regardless of the season I always make a really big and luscious bed with lots of layers, throws and cushions. In summer, I favour lighter colours and in winter I move into a moodier colour palette but I will always layer it up with a good chunky throw or fur," says Aimee.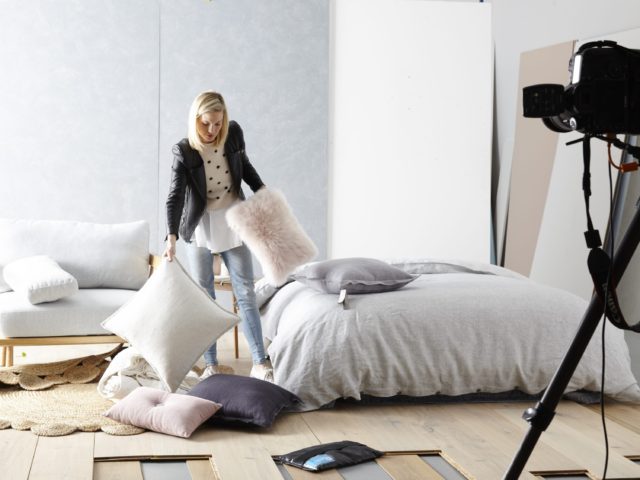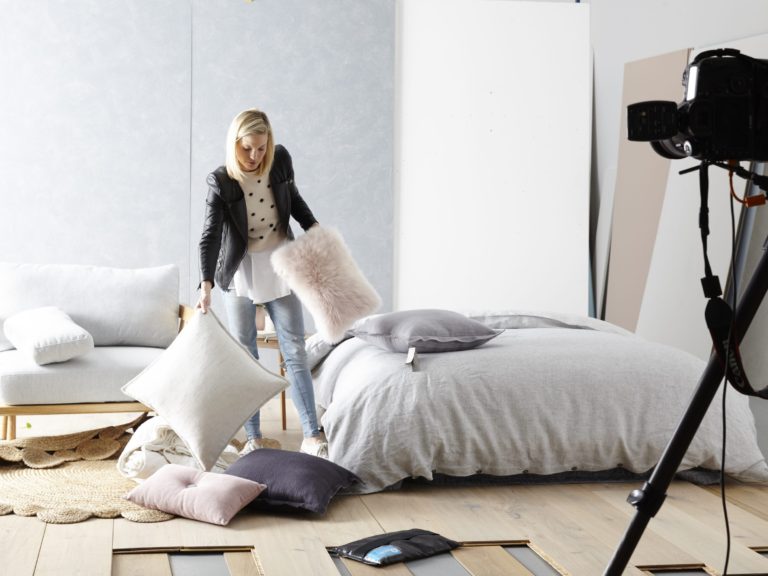 "I love a good mix of cushions in a range of textures and sizes. It's a great way to add some personality to a space. I've kept it simple, using a mix of white, soft greys, navy and pinks. I'm also a huge fan of not having everything balanced and love to turn a cushion on its side. European cushions don't have to match," says Katy.
Shop the quilt cover and more online.