Meet Barnaby, the luxurious limited edition bear for grown-ups with a conscience! Barnaby is the brainchild of Melbourne's Cameron Comer, director and owner of Comer & King Interiors.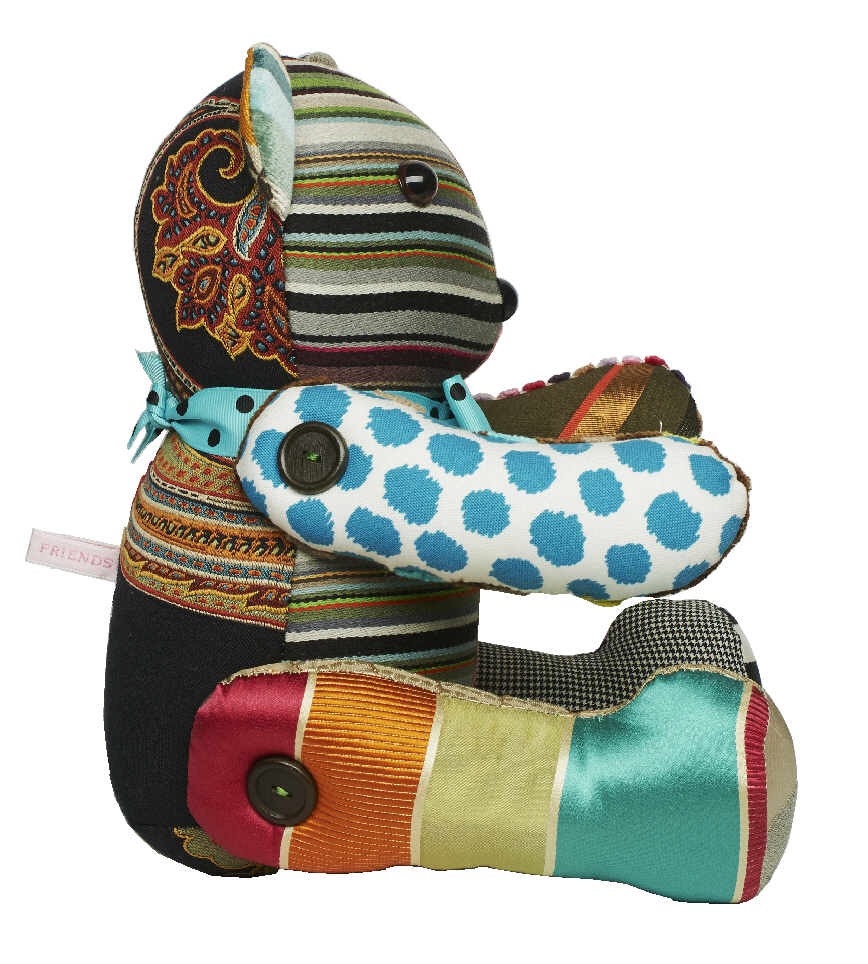 Being surrounded by a treasure trove of the finest fabrics sourced from renowned international labels, it was the hesitation Cameron felt associated with discarding the offcuts that lead to the making of Barnaby. Inspired by the original Barnaby created in 1994 as a custom made 'newborn' gift, and a long association with the charity TLC for kids, Cameron wanted to do something that not only satisfied his design sensitivities but also make a positive difference for sick children.
"I have always admired the work of TLC for kids, who specialise in 'distractional therapy' for children undergoing medical procedures or examinations," Cameron said. "It is also their policy of supporting all sick children, regardless of their illness, that has kept my loyalty firm and maintained my desire to help where I can."
The Barnaby series is a limited edition of 100 unique fabric bears (no 2 are the same), lovingly handmade from an eclectic selection of luxurious fabrics left over from Comer & King interior projects. Once stitched and stuffed, each bear is smartly finished with a ribbon bow tie and engraved tag, then delivered with a signed birth certificate and smartly co-ordinating carry bag.
"I've so enjoyed this project," says Cameron, "that I now have plans to extend the range and make more fabric friends for Barnaby, as a continued charity initiative."
To meet Barnaby in his various multicoloured bespoke looks, visit Barnaby & Friends. RRP $150 with all profits going to TLC for kids. Watch the video below to learn more about the charity's fantastic work.