Home to a professional couple, their three young children and two lively dogs, this North Bondi semi-detached home was originally built in the 1980's. Purchased almost exclusively for its location, the home has since undergone a highly considered renovation courtesy of architect Josephine Hurley. "When the client bought the home, it was all about the location as they knew they could work with an architect to remodel it and make it perfect," says Josephine.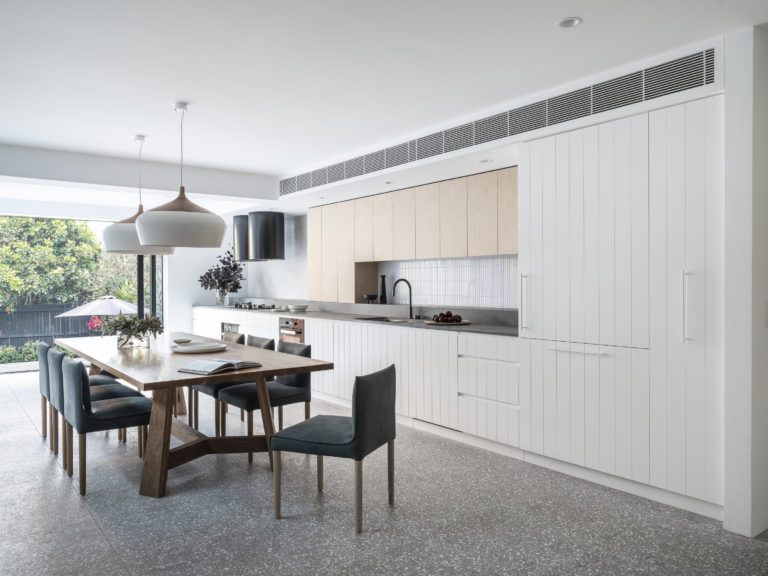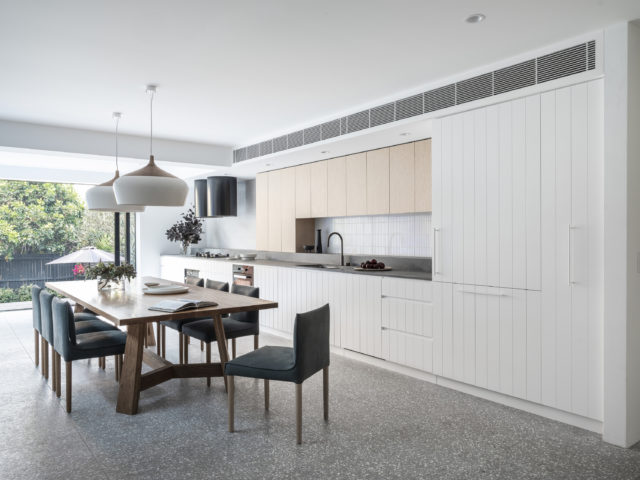 Key considerations included expanding the home's liveable footprint, and improving its natural light and ventilation while making the spaces elegant, robust and timeless. "They spend a lot of time at home with their young family and they ultimately wanted a home that felt calm and relaxed," says Josephine.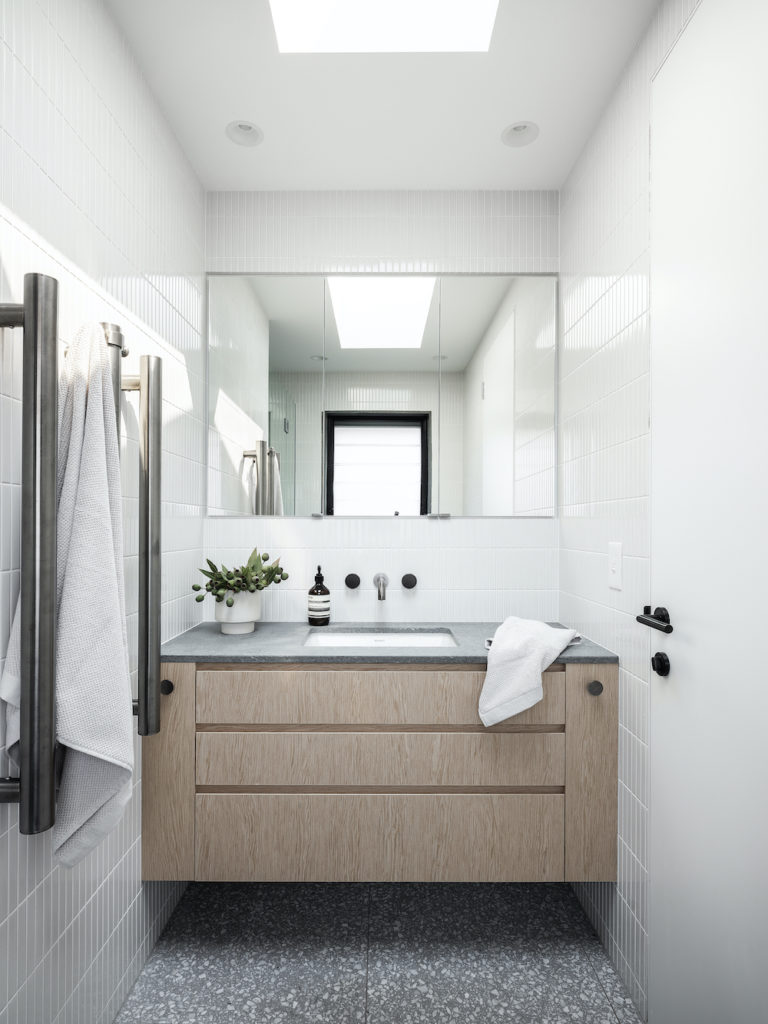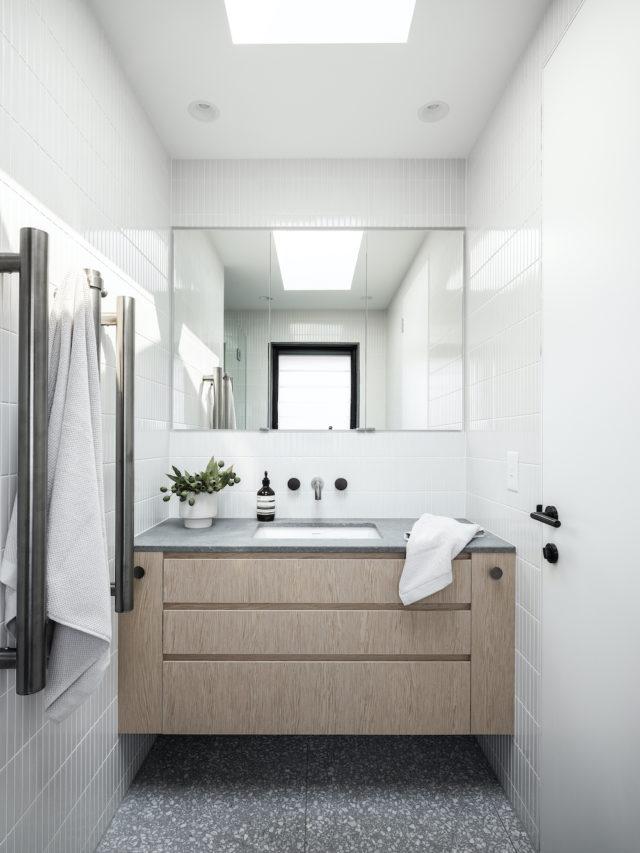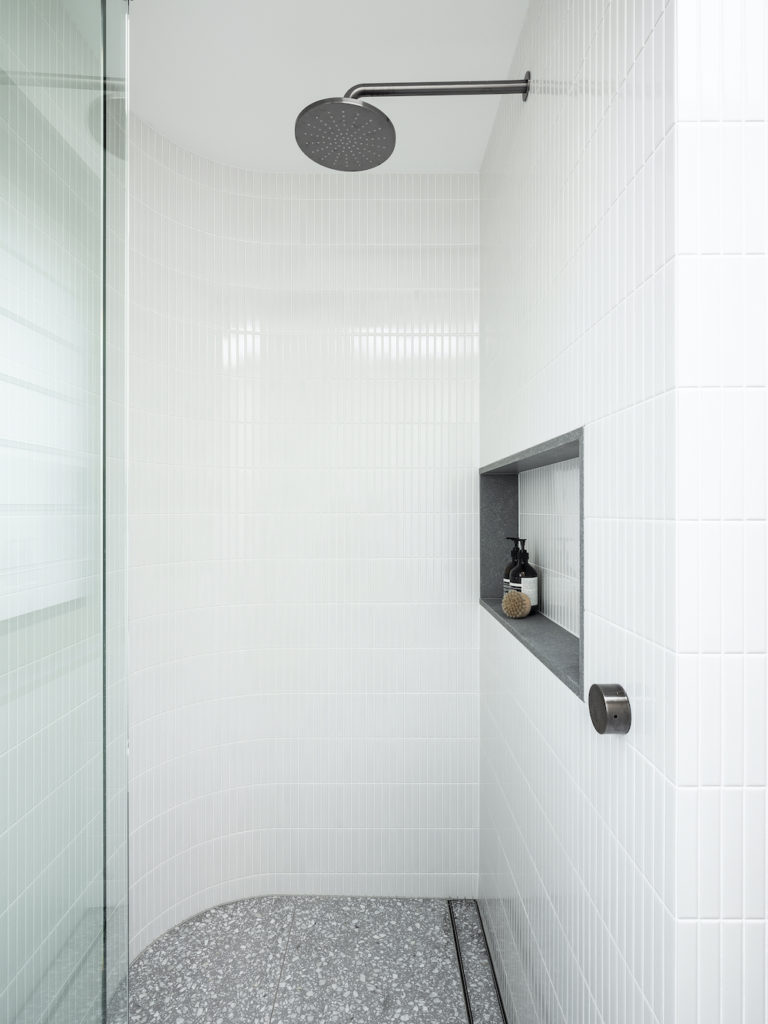 Key to the feeling of tranquillity is the neutral and consistent materials palette; white 'kitkat' mosaics, soft grey Italian terrazzo tiles, oak and v-groove joinery all bring gorgeous textural and tactile qualities to the home. "The tiling is consistent throughout the house. The white 'kitkat' mosaics from Surface Gallery feature not only in the bathrooms but also in the laundry and kitchen."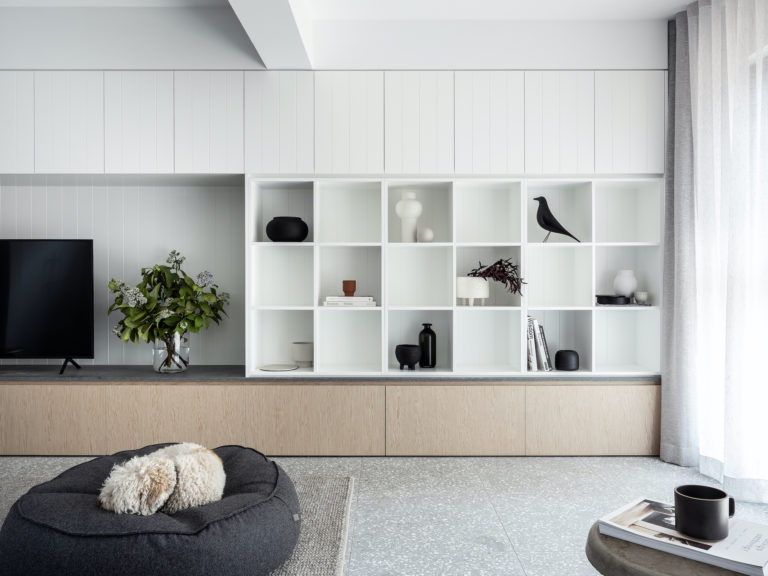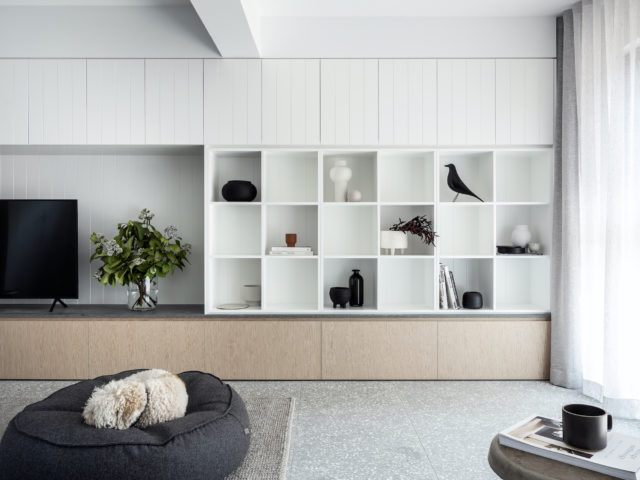 Creating more liveable space was another key part of the brief to which Josephine responded by enclosing both rear balconies. "I reimagined the interiors to utilise every available space in what is a compact floor plan," says Josephine. In another clever redesign, the first-floor hallway was transformed into a walk-in robe for the owner who had always wanted one, but didn't have the space.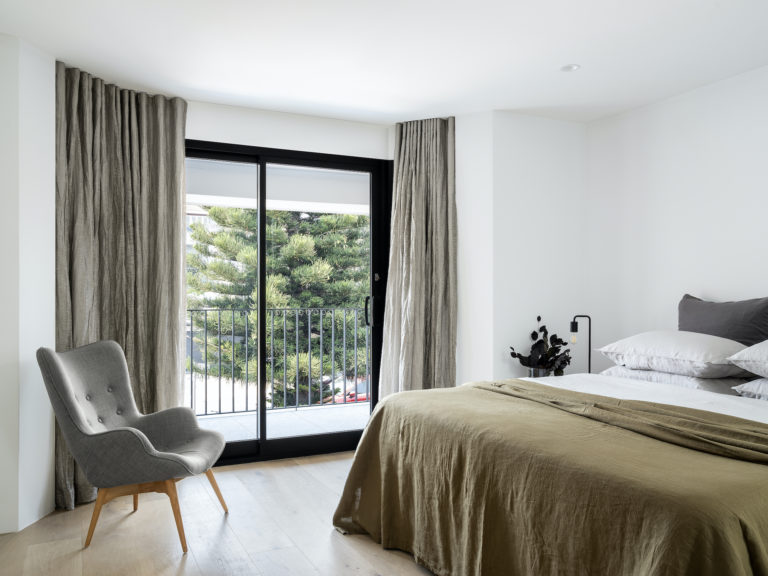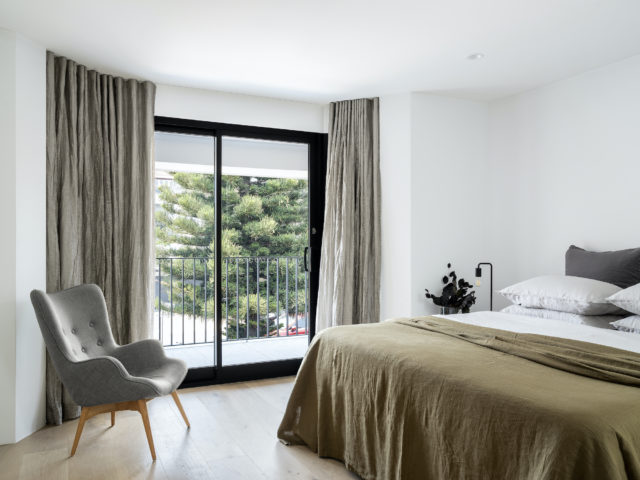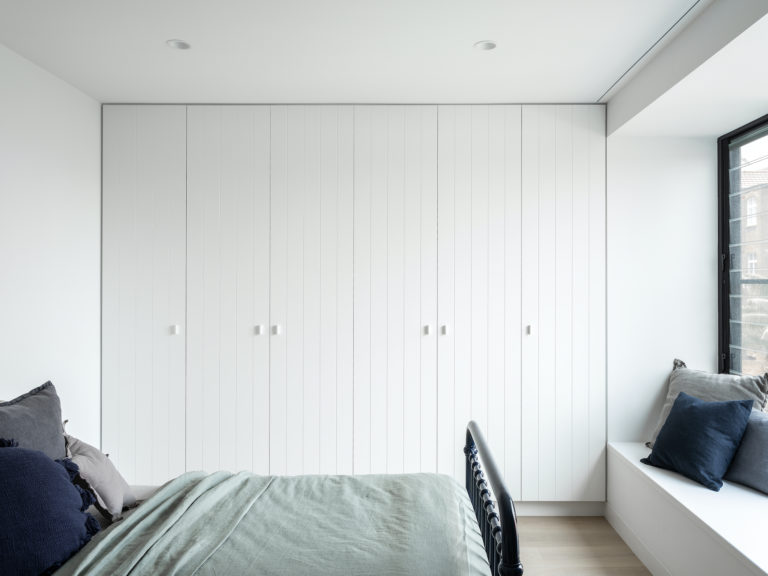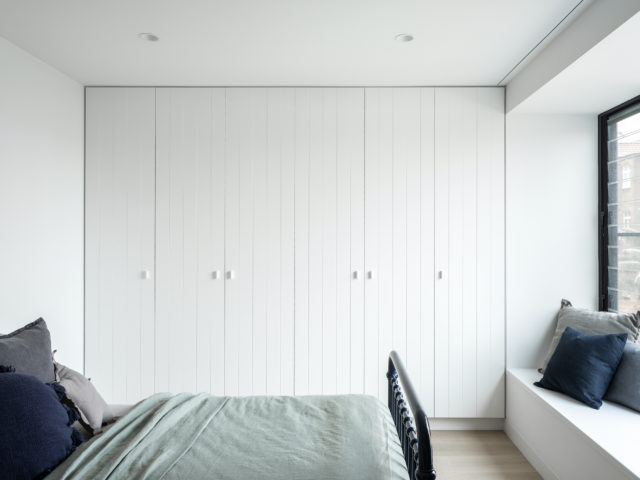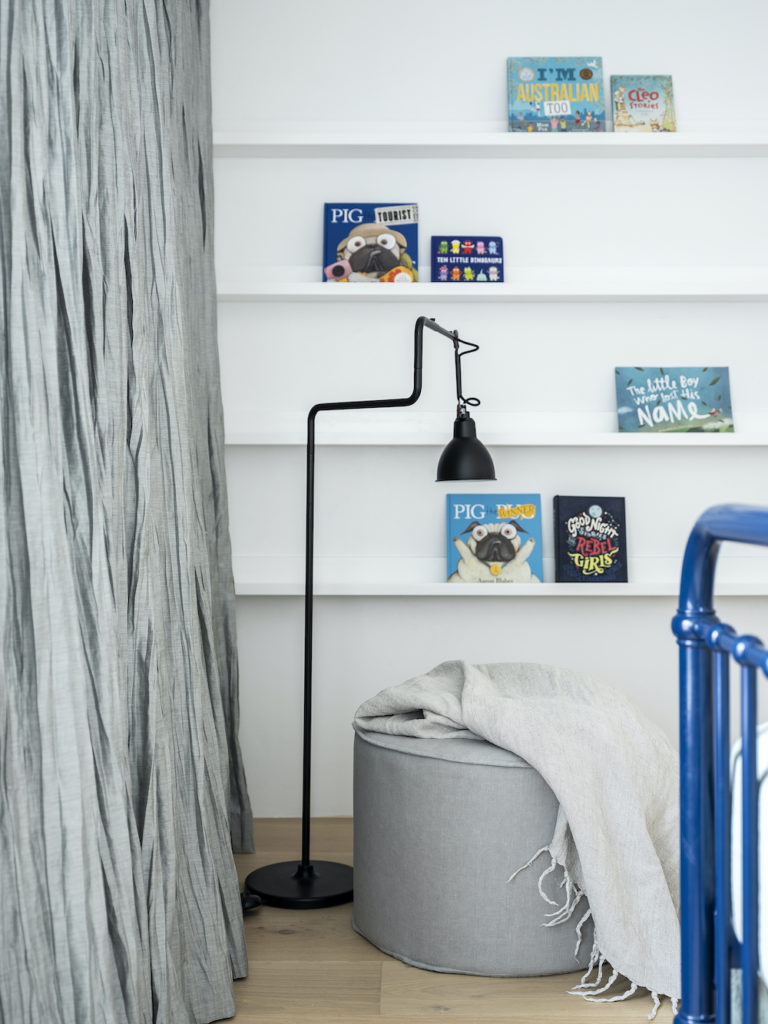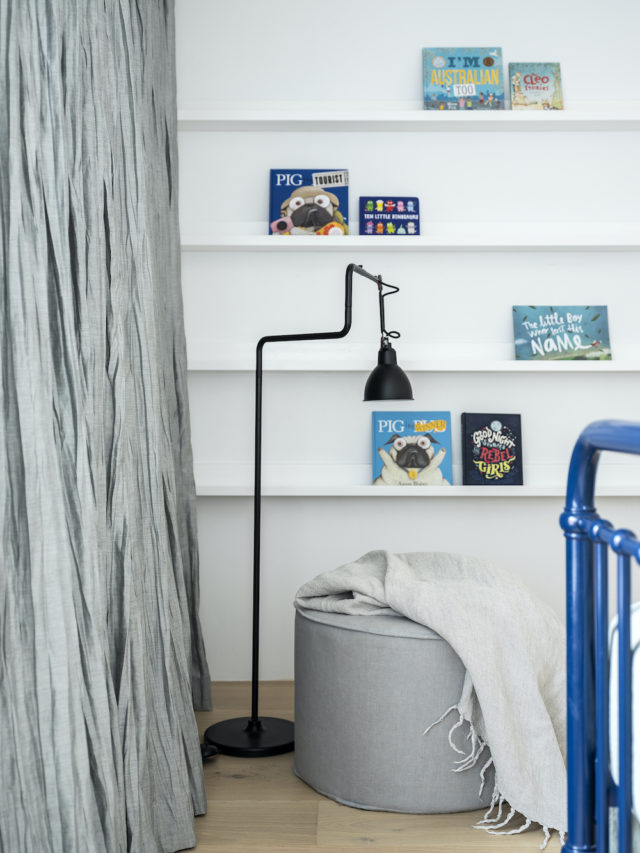 The Qasair overhead extraction fans draw the eye in the kitchen; the matte black finish ties in with the black appliances. "The client enjoys cooking and was after a statement piece that also had great functionality," says Josephine. And with so many family members, minimising clutter was essential; everything from wine to dog food has a designated storage space.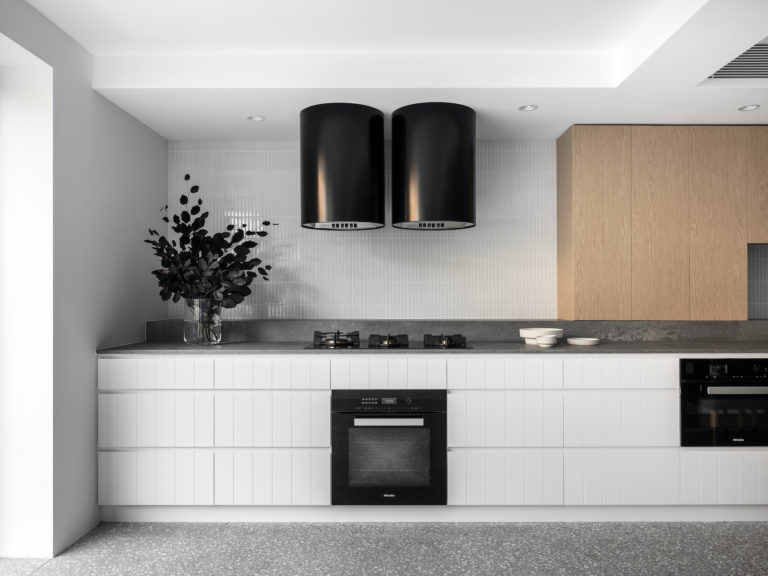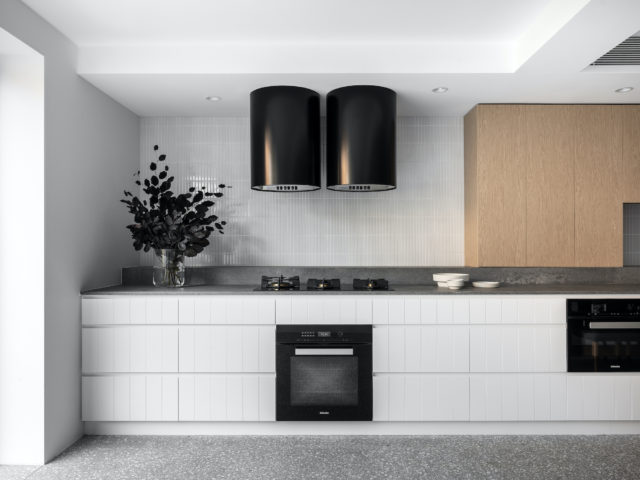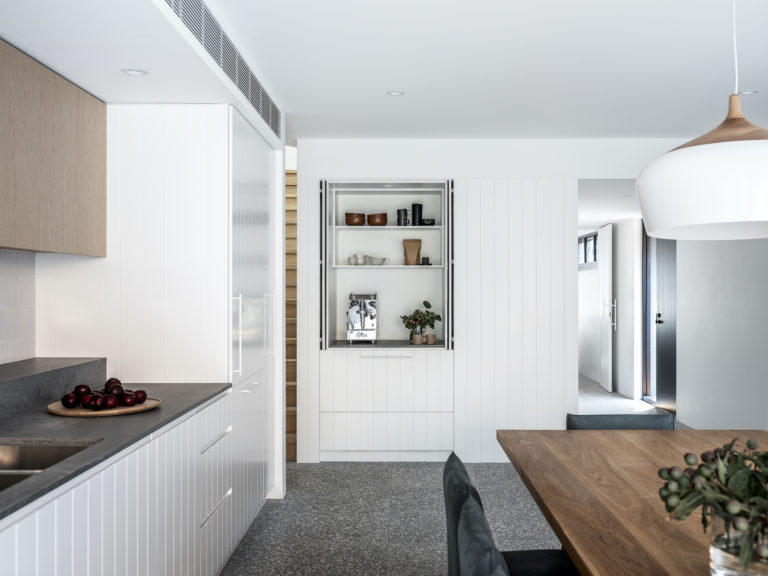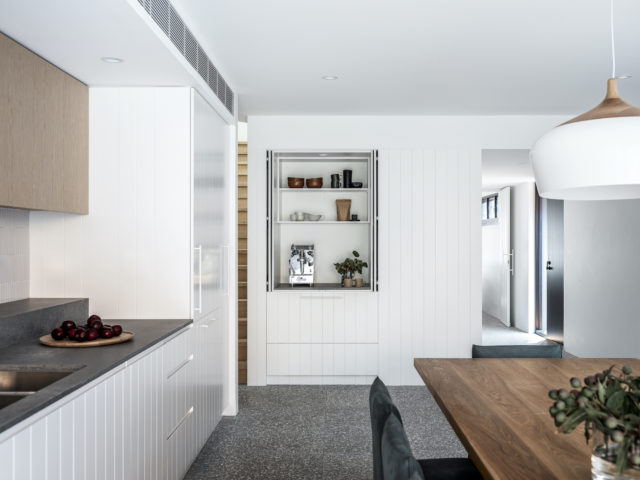 The kitchen and dining spaces are elevated, allowing for full visibility and a strong connection to the outdoors. Retractable glass doors and timber bleacher steps overlook the garden and let the children and dogs run free.
"It's always hard to select a favourite part of a property, however the combined kitchen and dining room is particularly successful as there is plenty of storage and natural light. It is a clutter-free, bright and naturally ventilated space where the family enjoys gathering together to cook, enjoy a meal and entertain with family and friends."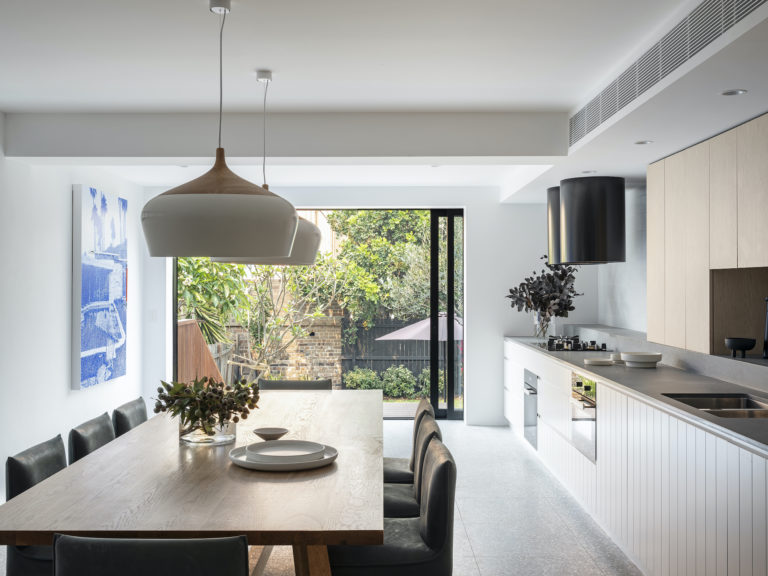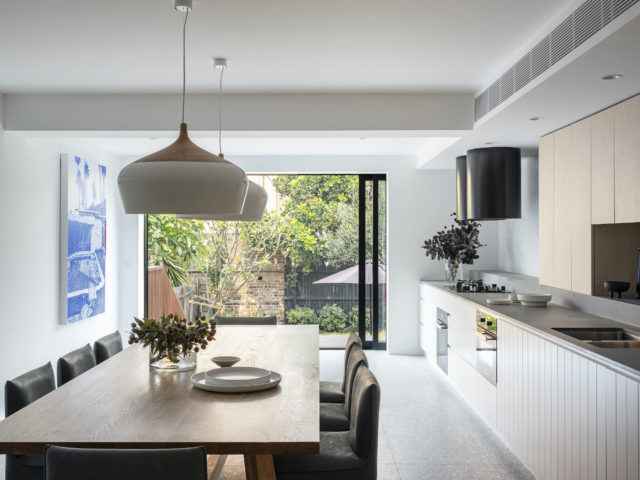 Photography: Tom Ferguson | Styling: Holly Irvine