Swedish architect Thomas Sandell turns his attention to wine and all of its accoutrements in this stunning collection for Georg Jensen. Known for his daring design ideas, Sandell brings his signature balance and intelligent touch to each of the pieces.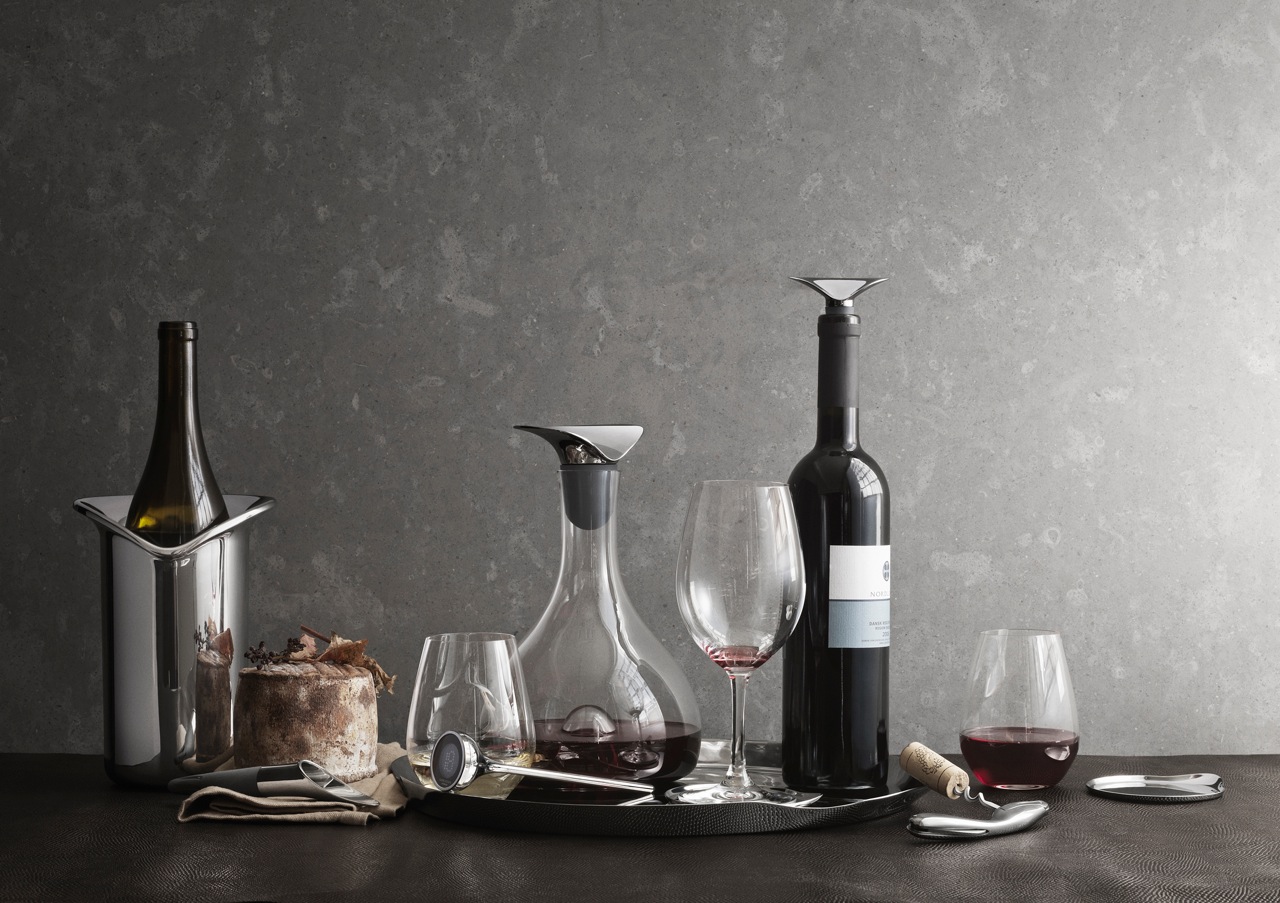 Wine can be a complex passion, with every step of its production and enjoyment inspiring strong feelings from serious enthusiasts. Inspired and authentic, this state-of-the-art set allows the wine lover to celebrate his or her passion to the fullest.
From the corkscrew opening the bottle with the class and style it deserves to the wine pourer that aerates as it pours (creating a richer bouquet), Sandell thoughtfully addresses every aspect of oenology, with this timeless collection. Created with the same level of care that the connoisseur has for his collection, it is a fitting tribute to the glorious world of wine.
The Wine & Bar collection will be available in Georg Jensen stores and online this Spring.