When is a splashback not a splashback? When it's a focal and feature point for the room!
The humble kitchen has come a long way in the past decade. Once an enclosed back room where meals were cooked and dishes washed, today's kitchen is the heart of the home and centre stage for home entertainment.
This evolution of the kitchen, spurred on by Australia's love affair with TV cooking shows and celebrity chefs, has seen home-owners not only honing their cooking skills to produce visually stimulating gourmet meals but also ensuring their kitchen looks the part.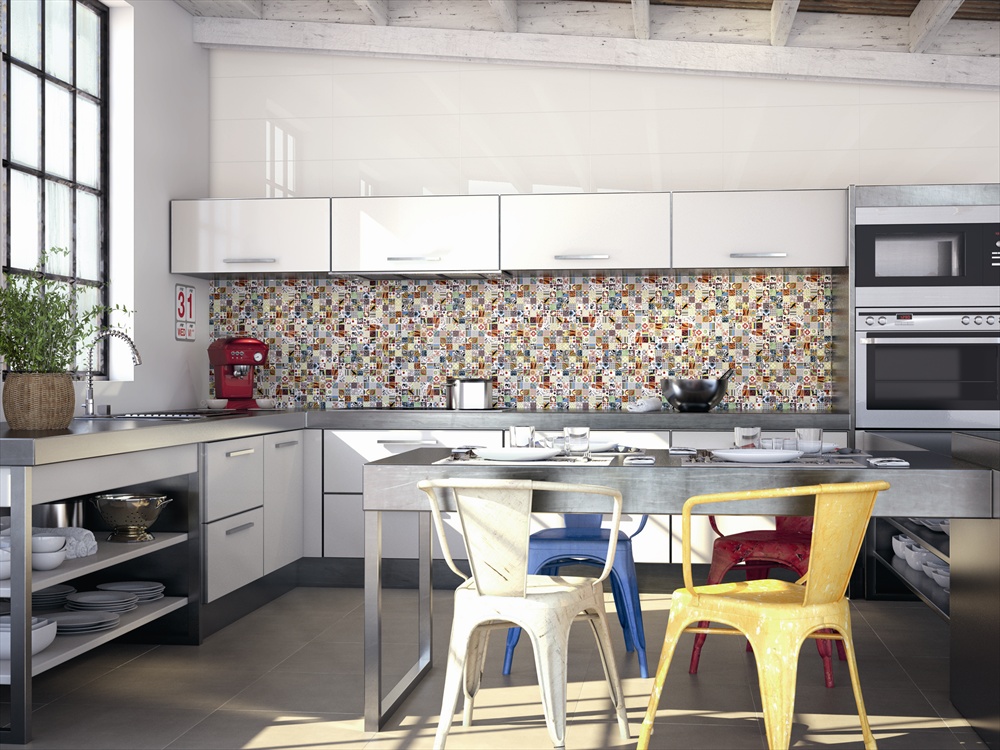 According to Rachel Gilding, the strategic designer for Beaumont Tiles, of all the elements in the kitchen, the splashback is generally the focal point of the kitchen and a feature that can easily be renovated to set the scene. "A popular trend for 2017 is tile splashbacks that bring style, personality, character, structure and texture to the space," says Ms Gilding. "Tiles come in a variety of materials, colours, sizes and shapes that add excitement and diversity when it comes to choosing the right one for your lifestyle."
The tiled splashback, while functional, also allows you to play around with trends that you might otherwise struggle to integrate into the kitchen. "A tiled splashback allows you to splash colour around or use patterned feature tiles to bring a new dimension to the kitchen through different laying techniques such as offset or herringbone," says Ms Gilding.  "Tile size also comes into play when selecting your kitchen splashback with both small and large tiles on trend."  Larger format tiles mean less grout lines and a more modern look.
For a polished and long lasting finish, Beaumont recommend epoxy grout."Consider using epoxy grout when installing your kitchen splashback," says Ms Gilding. "Epoxy grout, made from epoxy resins and a filler powder, as opposed to cement, is extremely durable and almost completely stain proof."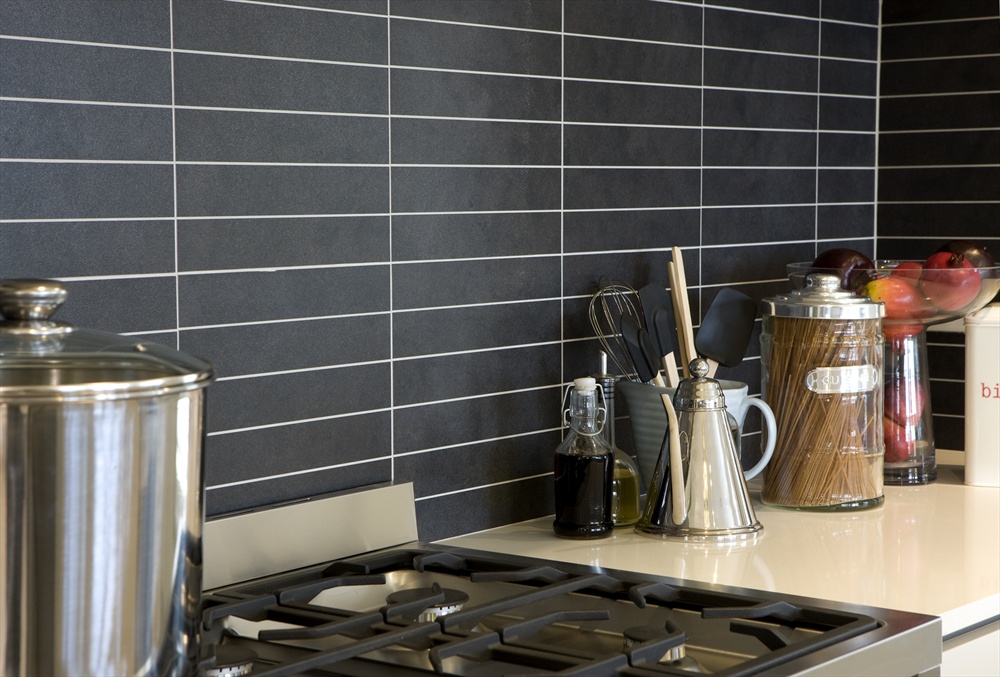 Here are Rachel's top 5 choices for tile splashbacks from the Beaumont range.
Excite.  Exceptionally beautiful, this tile is available in serenity blue and blush pink, the Pantone colours of 2016. "This tile exudes gorgeous colour and trending matt finish that any renovator can inject into their kitchen as an elegant yet practical splashback," says Ms Gilding.
Keyboard. Visually elegant like piano keys, this tile is available in black and white.  "Create a plain or structured look with this unique tile choice as your kitchen splashback. From Italy, Keyboard is available with a matt or gloss finish with either a flat surface or rhythmic structure," says Ms Gilding.
Majorca. Magnificently ornate, available in three unique patterns: petal, glazed and striped glazed porcelain. "This classic black and white patterned tile allows the renovator to showcase their individual style and beauty creating a feature style kitchen splashback," says Ms Gilding.
Subway. Inspired by the subways of New York, this tile is available in white, grey, malt, mink, eggshell, dove and cocoa gloss.  "With its variety of colours, gloss finish and versatile laying opportunities, this tile choice adds a sense of sleek sophistication to any kitchen. Designed to be mixed and matched to create an individual look or laid on its own with striking contrasting grout, such as white subway tiles with black grout" says Ms Gilding.
Tribeca. This look-a-like brick tile is available in the following colours: grey, mud, multicolour, red, sand or white. "Creating an industrial and rustic look and feel, this tile range pays homage to one of the liveliest, most exclusive neighbourhoods in New York," says Ms Gilding.
About Beaumont Tiles: Beaumont Tiles is Australia's biggest retailer of tiles and bathroom ware. For more information visit www.tile.com.au