With the current natural food craze, we knew it was only a matter of time before we went organic with our houses too! Tile Mega Mart have released the next great statement product to spice up your wall: timber mosaics. The Geppetto collection captures the natural beauty of timber, making it easy to create striking geometric patterns and 3D profiles in your home.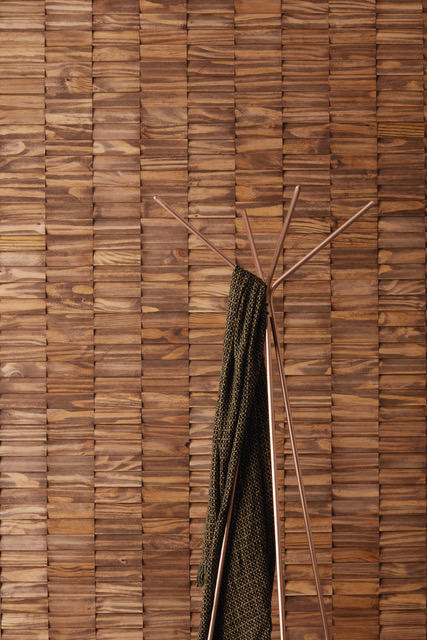 The collection features six designs – available in a choice of hues, each one vastly different from the next. You'll find finishes ranging from deep cocoa-black (Mos Nero Rigati) to a soft limewash effect (Bardot Mos Tropezzienne). Those loving the Scandinavian look will be happy with the pale hue of Scaletta! Environmentalists can rest easy as each mosaic is crafted from sustainably produced Pinus Teada trees and handmade by timber artisans.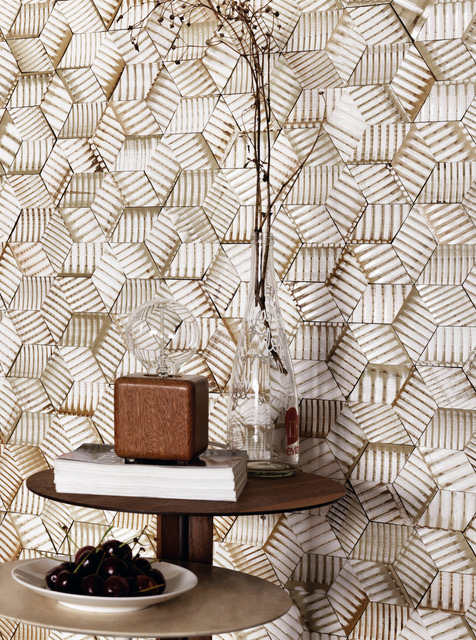 Marita Blaschka, Tile Mega Mart's design director, is proud to say that the collection is just as easy as it is beautiful! "The timber pieces have been precisely placed on a small panel, creating a mosaic sheet measuring about 280mm, which has a self-adhesive backing. So no glues or grouting are required."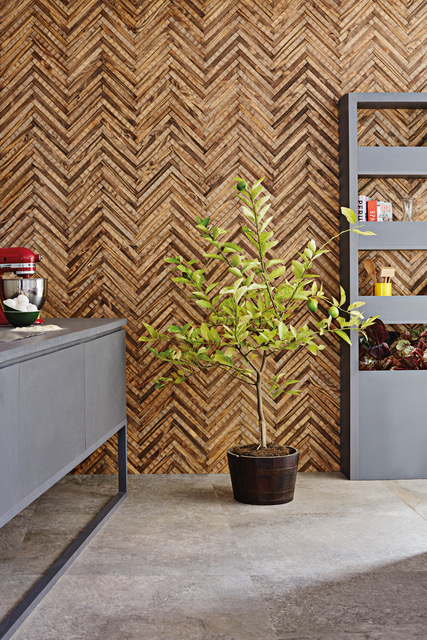 The unique pieces inspire a number of installation options – from full walls to feature areas, such as in place of a bedhead or adding an extra layer to a display shelf.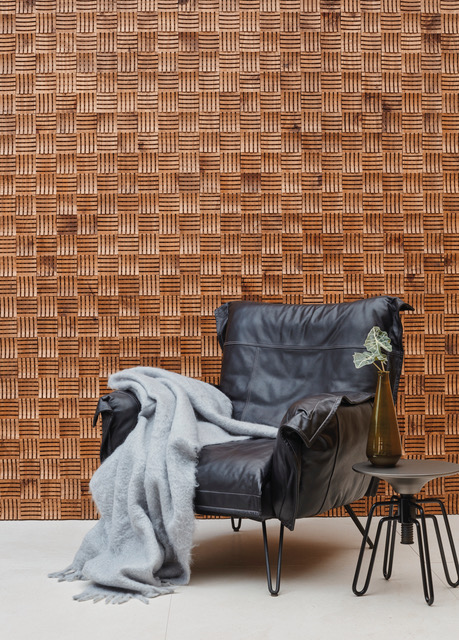 With designs that range from the stunning herringbone display of Mosaico Spina to the concave shape of Arco Acustico and the stacked effect of Mos Nero Rigati, the Geppetto collection is sure to be the centre of attention at your next gathering.
The Geppetto handmade timber mosaic collection is available exclusively from Tile Mega Mart. Find it here.