Yes, I know, this is an interiors blog, not a fashion blog, so what on earth are these scarves doing here (looking gorgeous), you ask? WELL, they're equally at home stretched across a canvas as a piece of art as they are around your neck (plus my stats tell me you're mostly women and you love beautiful things).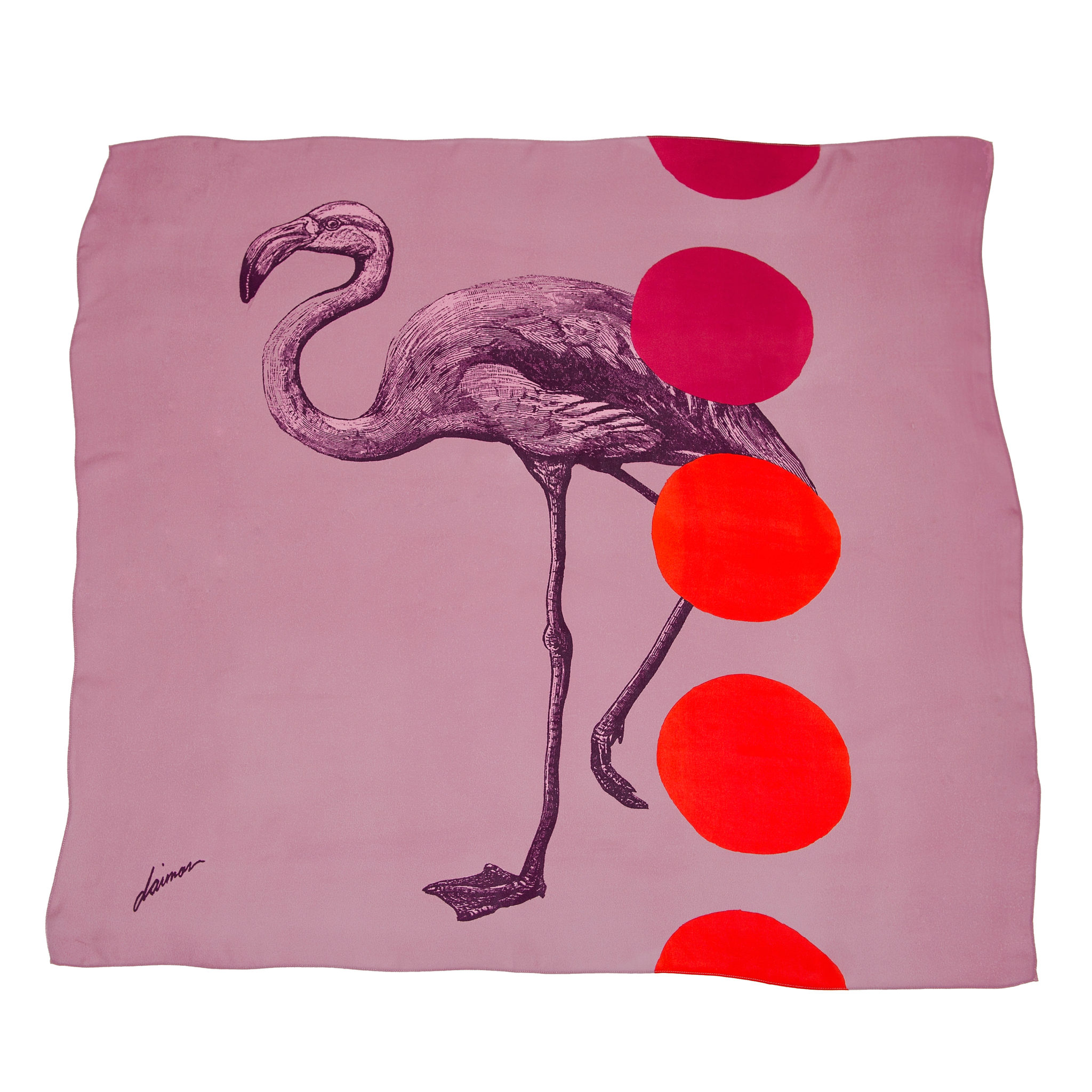 Following a successful showing at Paris tradeshow Tranoi, Bay & Fyfe have released 3 new limited edition silk scarves. The scarves feature designs by talented Australian artist Daimon Downey featuring a flamingo, a snake and (my favourite) a puffer fish. They're screen printed by hand with a vibrant end result. These are real statement pieces for your winter wardrobe. Or indeed your wall!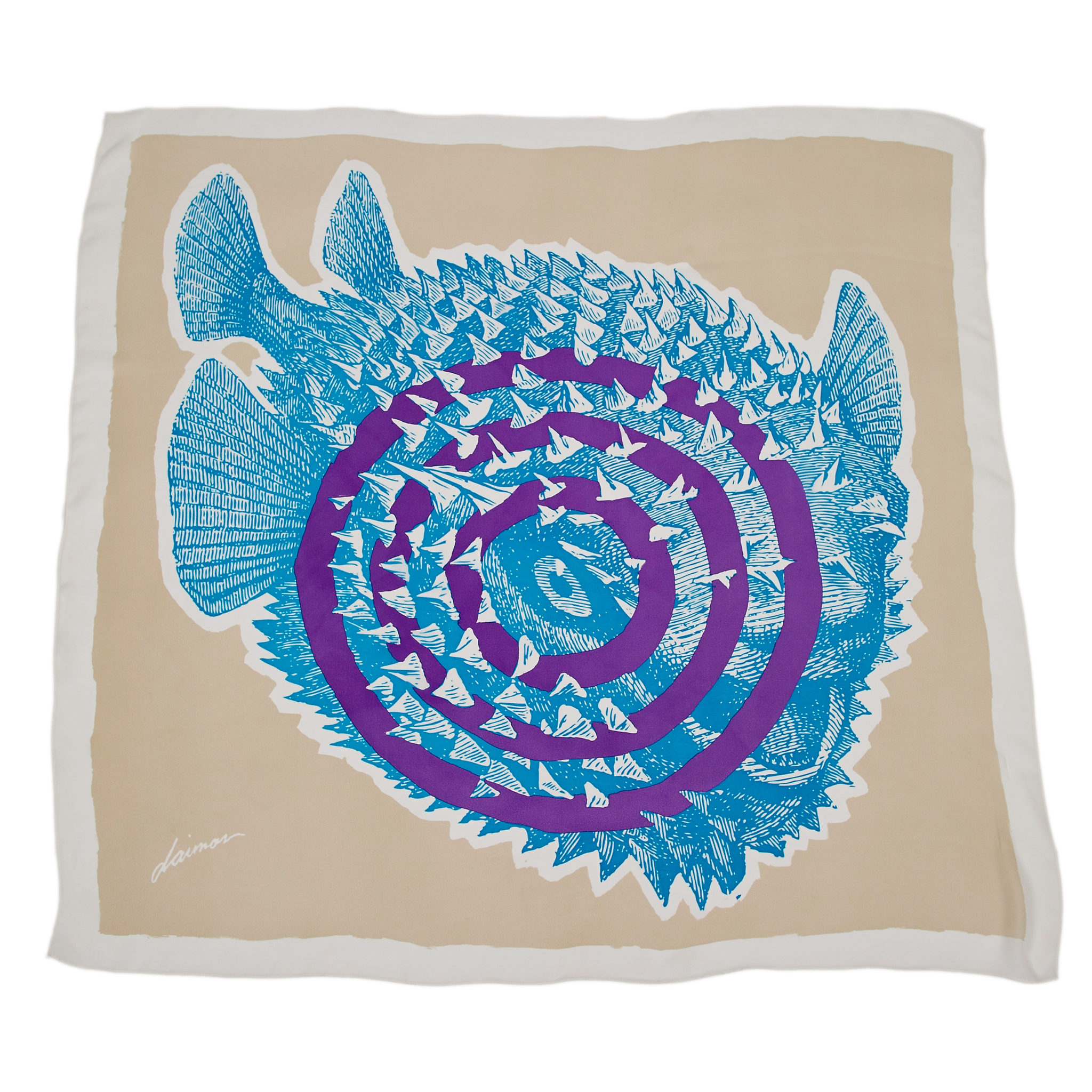 It's the brand's third collaboration with Downey and the creative partnership is going from strength to strength. Recently Bay & Fyfe was hand picked as one of 21 international art and fashion labels to be stocked in Dubai's newest creative concept store – The cARTel. Another recent win was the London Fashion Week installation they created for luxury store Wolf & Badger. Downey hand painted 10 metres of silk for the display, which included mounted canvases of the new scarf prints.