Using scarves you love as art for your walls is a fantastic, affordable way to dress your home. It's also very easy if you know how.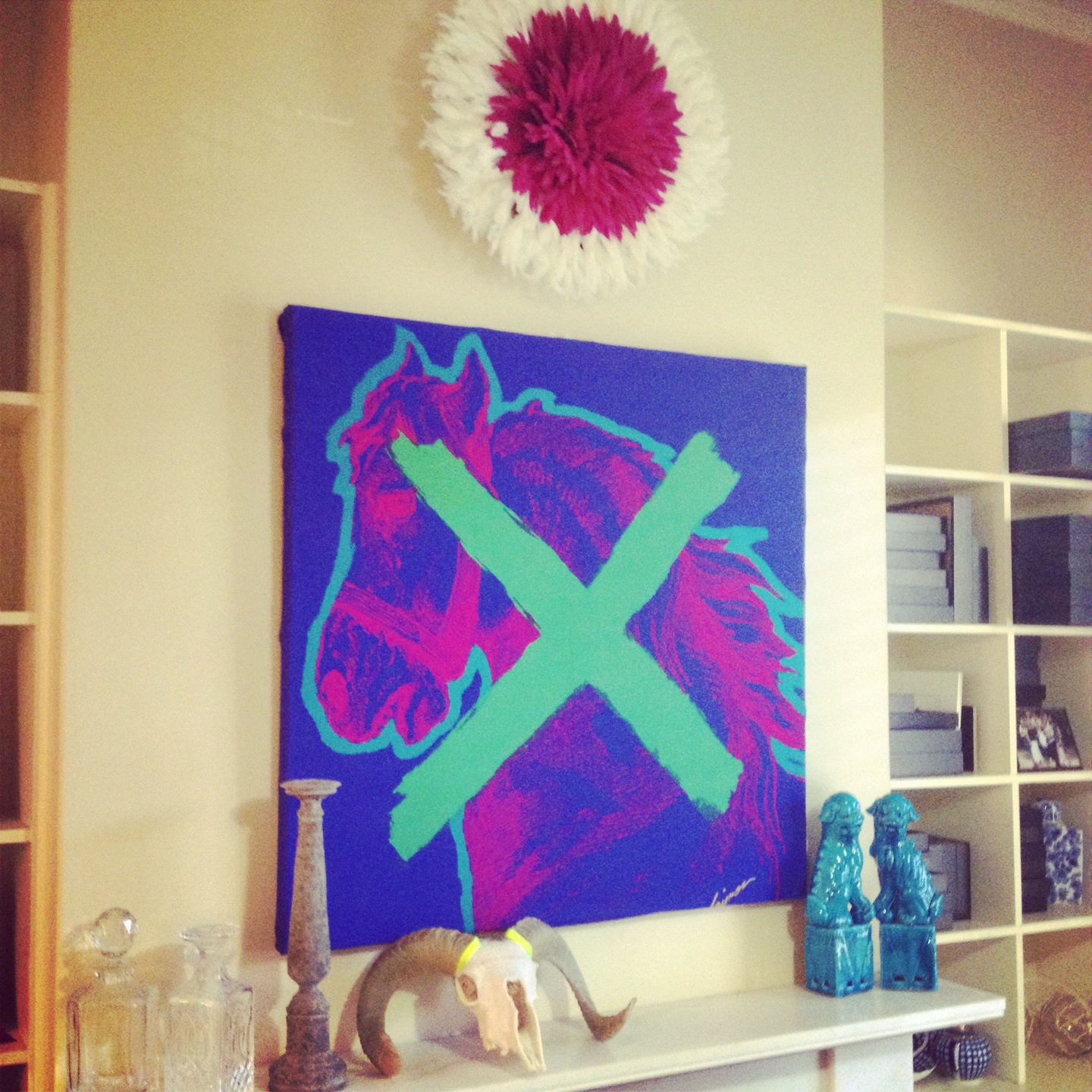 You need
1 x art canvas, 1 roll of 1-inch hemming tape and a handful of tacks.
How to do it
Place hemming tape along the front edge of all sides of your canvas. Put your art canvas on a flat, stable surface and place your ironed scarf flat and centred in the middle.
Take the top edge, stretch it and place it tight on to the hemming tape that you fixed to your canvas. Press the fabric to the hemming tape firmly.
Then take the bottom edge and do the same, making sure you stretch the fabric tight. You may need to re-do this a few time to get it centred and tight across the canvas.
Don't worry, the fabric will be fine and the hemming tape will still stick. Once you are happy with the placement and tension of you scarves, repeat the exercise with the two remaining sides.
Now run your thumb along the tape to ensure the fabric is firmly fixed to the canvas.
Finally, place the tacks along the edge at 10-inch intervals on all 4 sides.
Now it's ready to hang in your favourite place.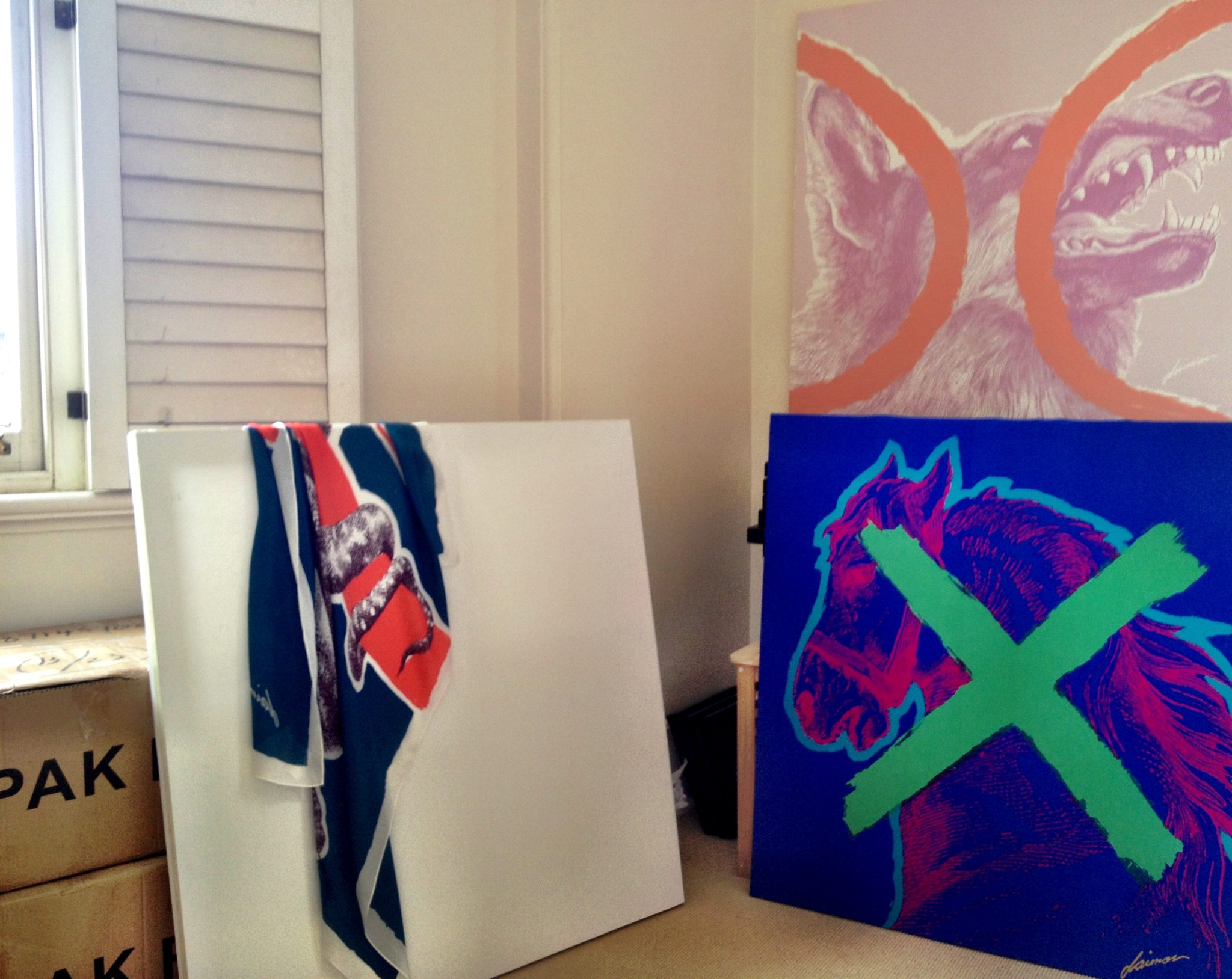 Frith Hucks is the founder of Bay & Fyfe. Read my interview with her here. The scarves pictured are from her collaborations with artist Daimon Downey.