Located in Melbourne's affluent, inner-city suburb of South Yarra, this salon was refurbished recently with interior designer Angela Neylon, of Joanne Green Landscape & Interior, at the helm. While the building had housed a salon for a very long time, the existing space was dated and dark when Peter Dunn of Frankie Salon engaged Angela to transform the space.
The second Frankie Salon to be designed by Angela (the first is located in Richmond), she wanted the South Yarra iteration to have a subtle connection to the original. "I carried across materials such as leather, brass and timber to the South Yarra design to establish a sense of consistency. I also looked to incorporate something a little more opulent," says Angela Neylon who specified Articolo Fizi pendant lights and handmade Moroccan Zellige tiles to create a luxe feel.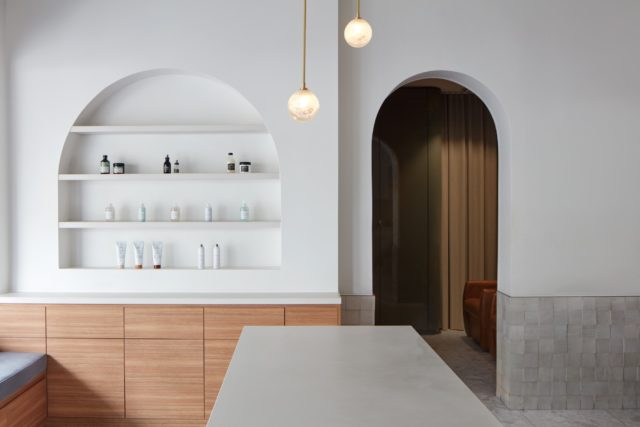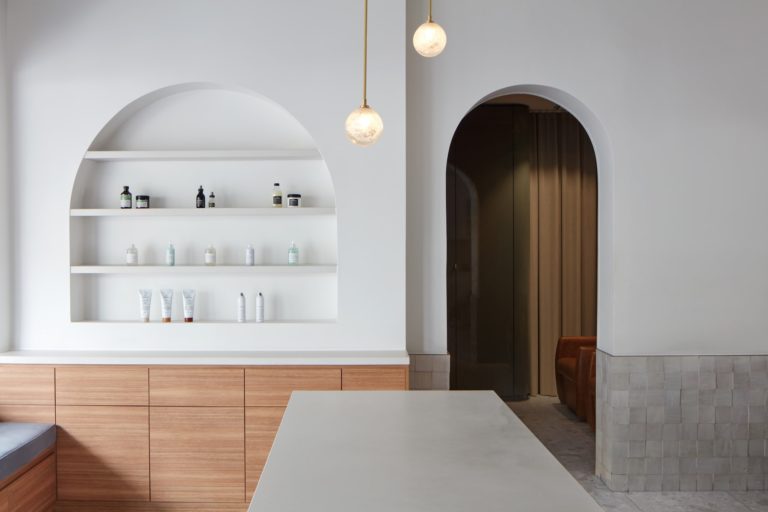 Taking centre stage inside the fresh, modern front of the space is a custom island bench that greets customers upon entry – it's topped with Caesarstone's 'Fresh Concrete' and wrapped in the aforementioned glossy Zellige tiles. This bench doubles as a colour station and reception counter creating a space where clients can interact. The Articolo Fizi pendants hang above while backlit arch mirrors sit behind with tan leather chairs at each station.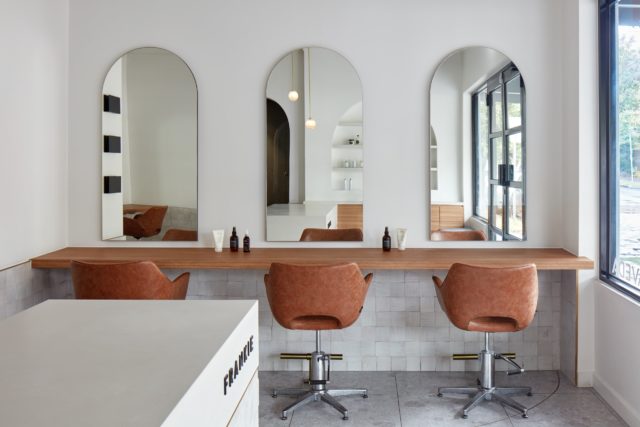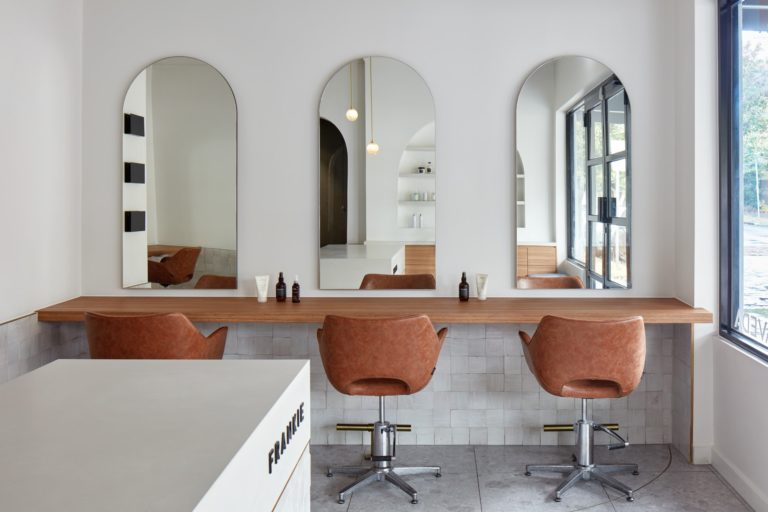 While the overall feeling is light and bright up front, this contrasts with the haven-like feel of the adjacent basin room. "I wanted to give the basin room a separate aesthetic to really distinguish that moment of leaving the busy salon and walking into a space of serenity; layers of dark green textures were used to create a moody and relaxing interior," says Angela.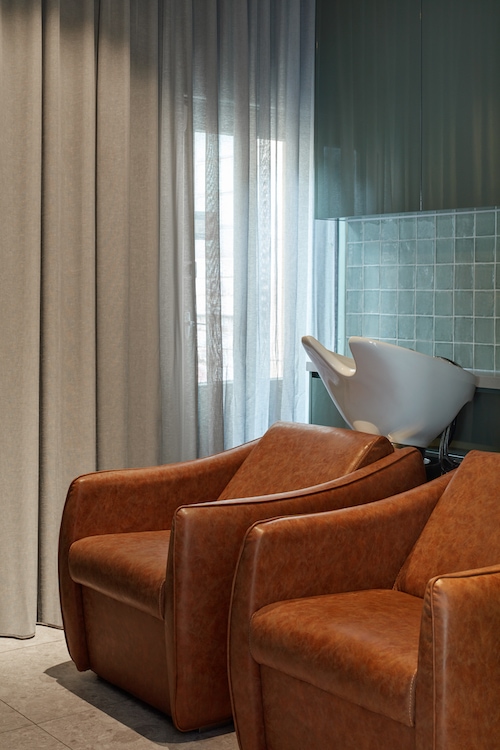 The front of the building had a complete overhaul too as it was desperately lacking in street appeal. Black aluminium framed windows and double doors as well as a new canvas awning in navy work to frame the building and create a boutique feel. "It's located in an unassuming street in South Yarra, so it was important that passers-by immediately understood what the space was."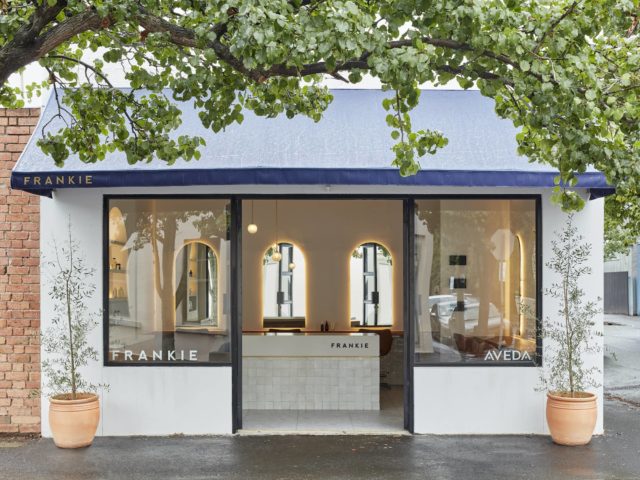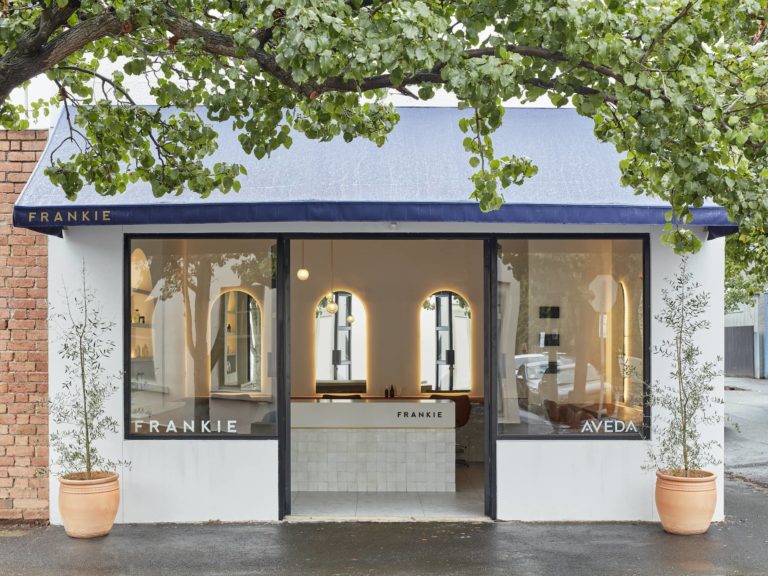 Photography: Jack Lovel