Design-led wellness has officially arrived in Melbourne and it looks moody, warm and truly zen. Ma Saj (get it?!), the newest wellness studio in Carlton North, offers clients a tranquil experience that can be felt from the moment they step foot in the door.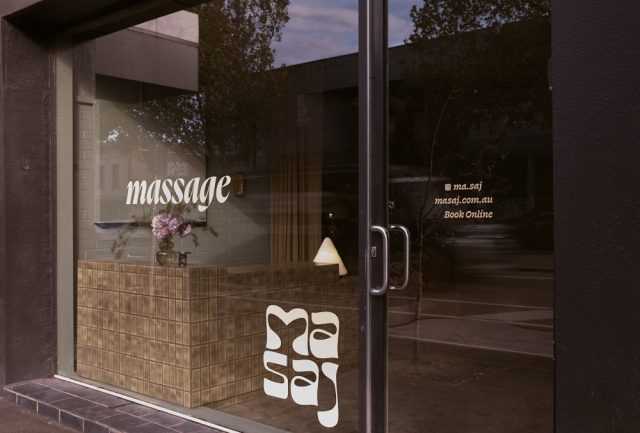 An antidote to bright, white day spas, Ma Saj offers warm tones, soothing music and earthy scents that feel more like an intimate wine bar or restaurant, as opposed to the futuristic, harsh and modern interior of some studios.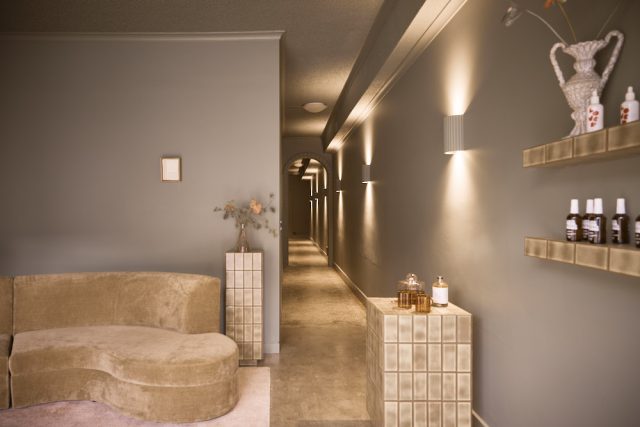 Founders and partners, Kate Cawley and Sonya Galenson, were drawn to creating an aesthetic which was nostalgic and warm. "We knew that design was crucial to the client experience and that a physical space can make you feel good (or bad) instantly and wanted to curate a space that was minimal, yet warm and intentionally evoked a sense of calm, introspection and silence,'' says Kate.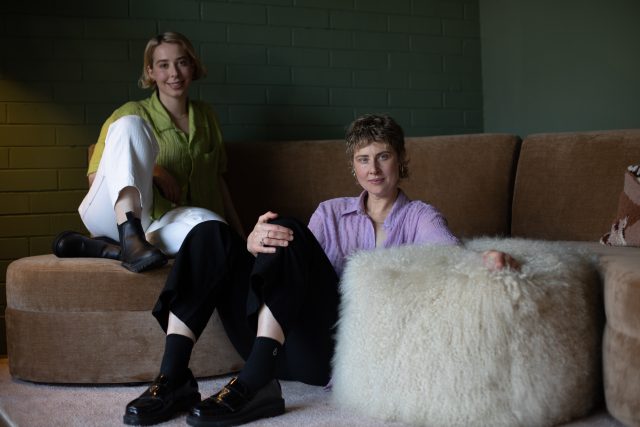 Ma Saj is a haven of deep mauves, cocoas and light moss greens, with hand selected 70's furniture and bespoke pieces, such as the Kilimanjaro Table Lamp by Sergio Asti from 1978.
Working alongside interior designer and stylist Ineke Hutter from Studio Co & Co, design considerations such as colour palette, sound, texture and scent were carefully curated to complement the visual experience of Ma Saj. Sensory touch points including aromatherapy and curated playlists, help guests to truly melt away.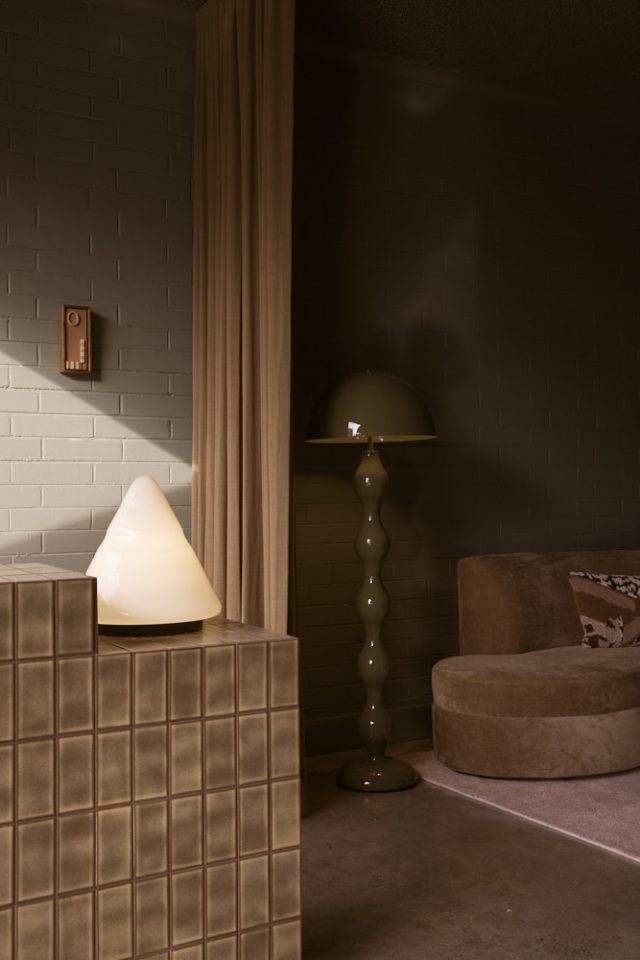 Ineke says: "Ma Saj has completely reimagined wellness with nostalgic mood lighting, soft buttery bedding and curved edges, all aiming to distract the busy mind."
Melbourne's climate was also a consideration; Kate and Sonya wanted the space to reflect the moody aspects of the weather, while creating a warm and welcoming environment for guests, all-year round.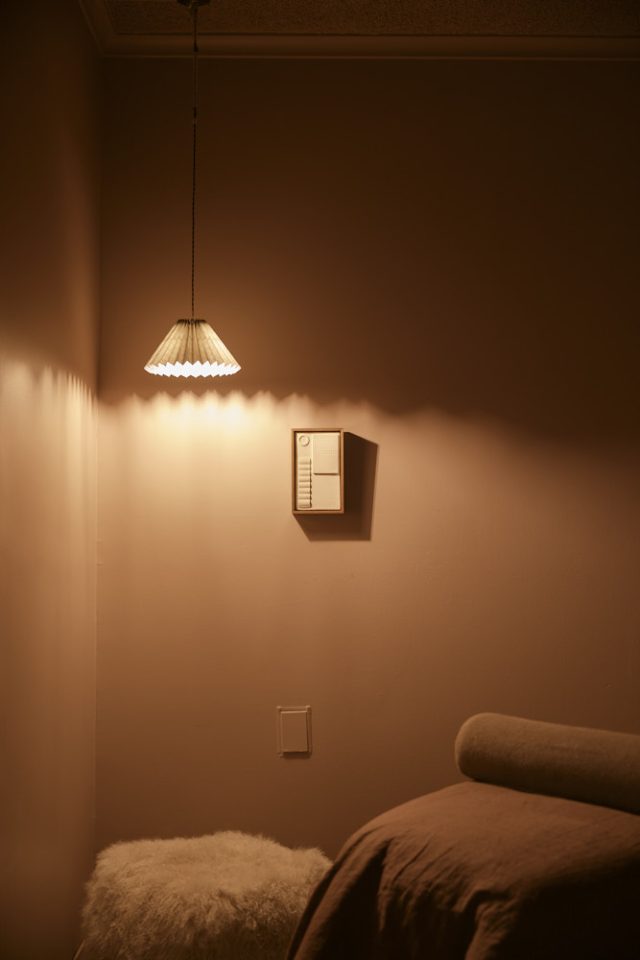 Kate and Sonya are both remedial massage therapists. Kate has 20 years' experience in the wellness industry in natural medicine and Sonya has 10 years' experience in osteopathy. Ma Saj offers services including their euphoria relaxation massage, deep remedial massages, pregnancy massages and facial massages.
For more information or to visit Ma Saj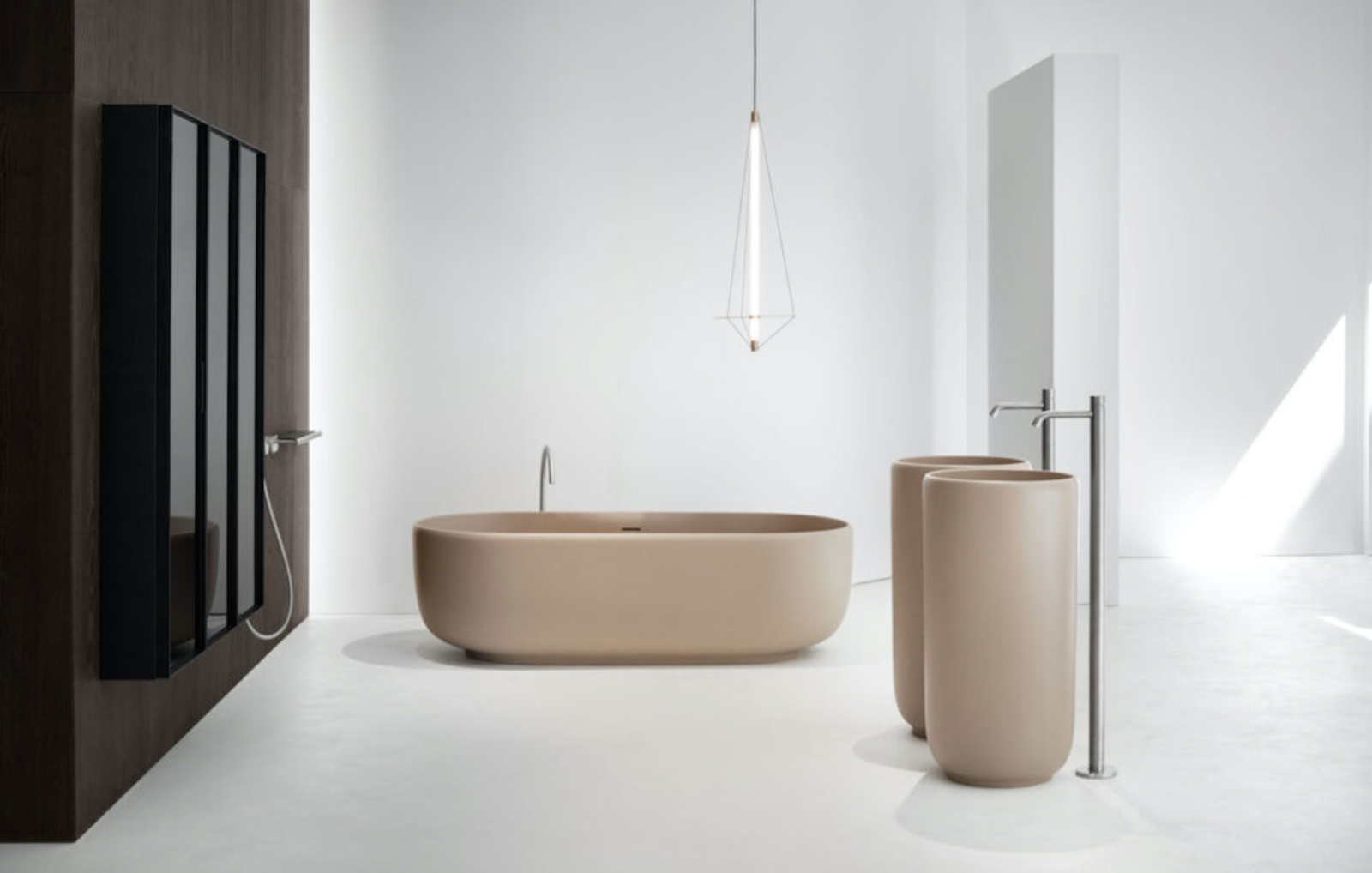 Creating a spa at home: how technology is evolving the bathroom
By Kate McGlone The latest bathroom technologies and designs are enabling Australians to focus on wellness. The pandemic led us to reinvent everyday rituals, which we are now seeing in the smart technologies and designs making their way into bathrooms. From shower heads with wellness functions, to extra large freestanding baths that offer a more comfortable, relaxing experience, our bathrooms can now become our sanctuary; our very own spa at home.