Sponsored by Kaboodle
Interiors Addict favourite, stylist Jono Fleming, has collaborated on a colourful limited-edition range of doors and panels with the Bunnings flatpack brand Kaboodle and we love it! Bringing Jono's inside knowledge of interior trends, the vibrant range is comprised of four distinctive trends that can be used on their own or mixed and matched with other colours in the brand's existing range.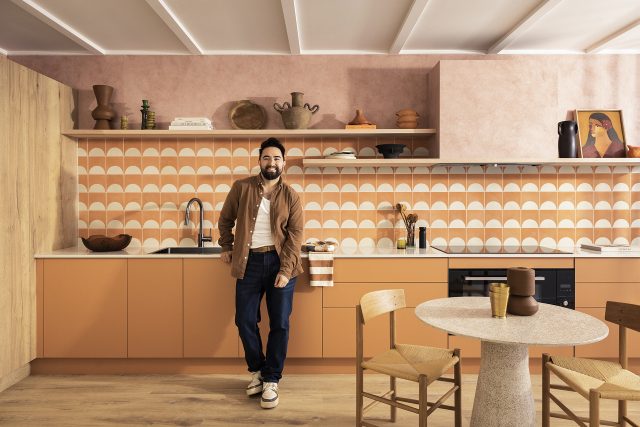 With six new door and panel colours inspired by travel, nostalgia and a renewed sense of adventure (post-pandemic) there's a vibrant green (edamame), a mid-century inspired timber (walnut), a mustard yellow hue (mostaza), an earthy terracotta tone (tagine), a rich burgundy red (paprika) and playful soft pink (candy floss). These colours have been used to create four key kitchen trends – Indulge, Connect, Embrace and Celebrate.
Indulge
Inspired by our post-COVID fervour for international travel, the appropriately titled 'Indulge' trend is inspired European style. A fabulous choice for those wanting to create an opulent interior full of charm, this trend incorporates rich hues of paprika with whimsical tones of candy floss.
"I love that this trend is all about embracing glamour, while also reminiscing and identifying our desire for nostalgia," says Jono.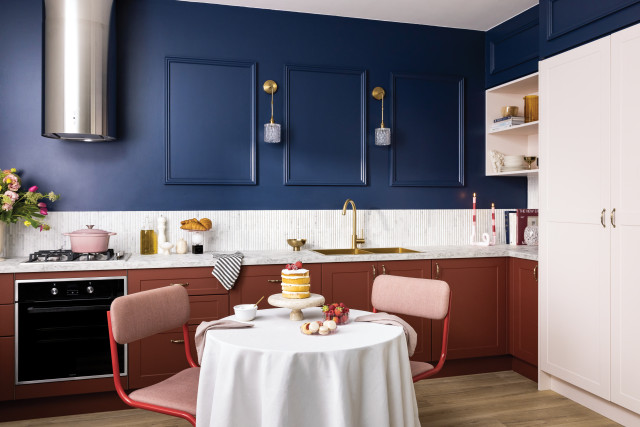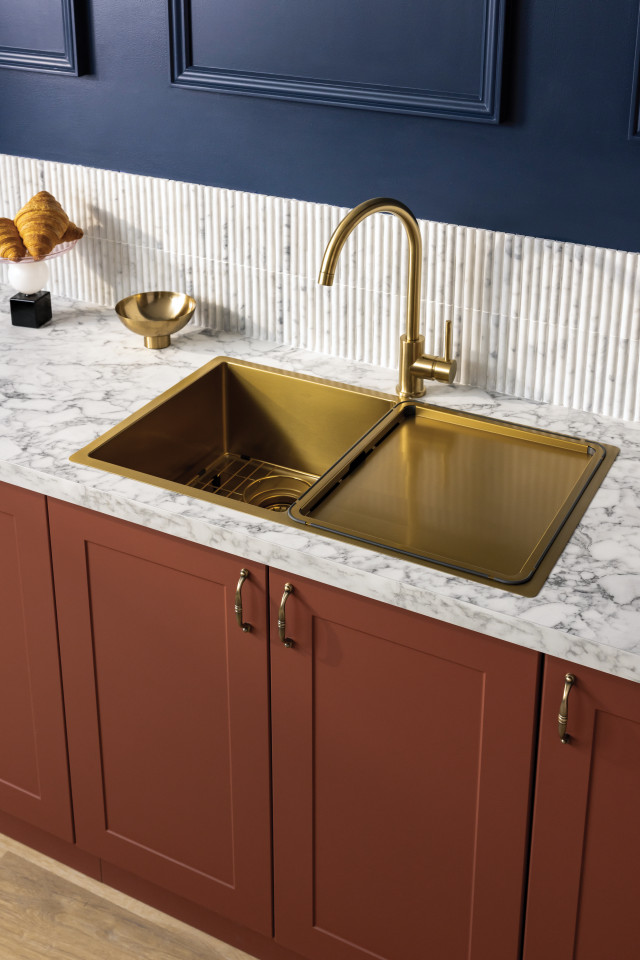 Connect
Drawing on the visually rich and vibrant streets of Morocco, the Connect trend centres around a singular colour (tagine) and we think this trend would complement a mid-century modern home perfectly. "The Connect colourway suits kitchen spaces large and small. If you want to incorporate this hue but are feeling a little nervous, I would suggest using it as an accent colour – maybe for a wall of pantry cabinets or for your base cabinets. Start there and you can keep evolving this trend throughout the rest of your home," says Jono.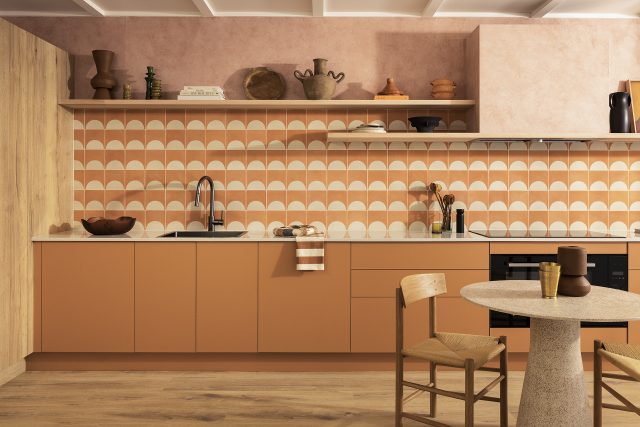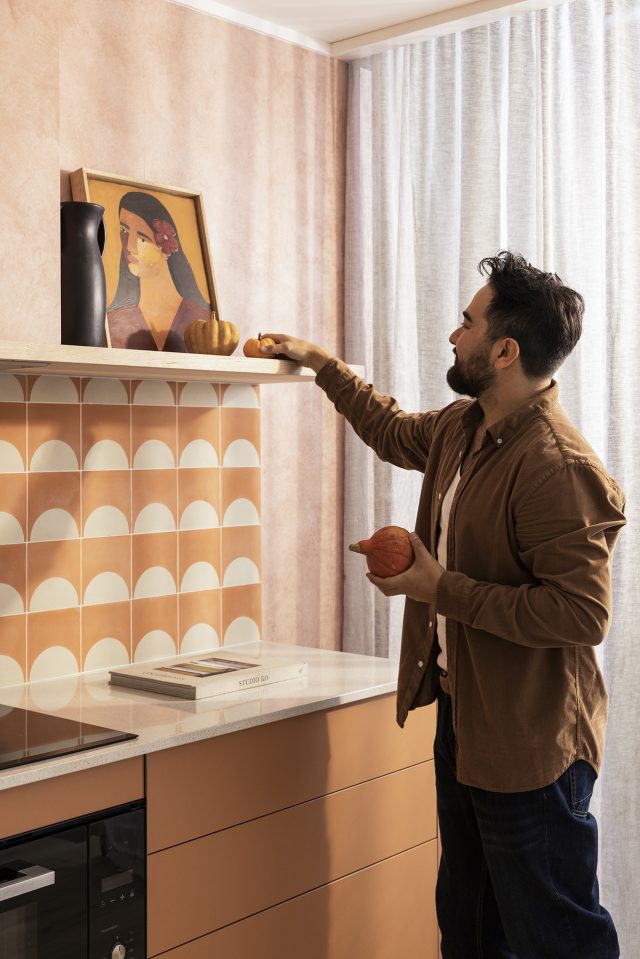 Embrace
Combining green (edamame) and walnut, the Embrace trend is centred around self-care rituals and is driven by a desire to create a soothing, warm and supportive home. Recognising that our surroundings impact us profoundly, the calming edamame tone and textural walnut are ideal for creating a sanctuary like space.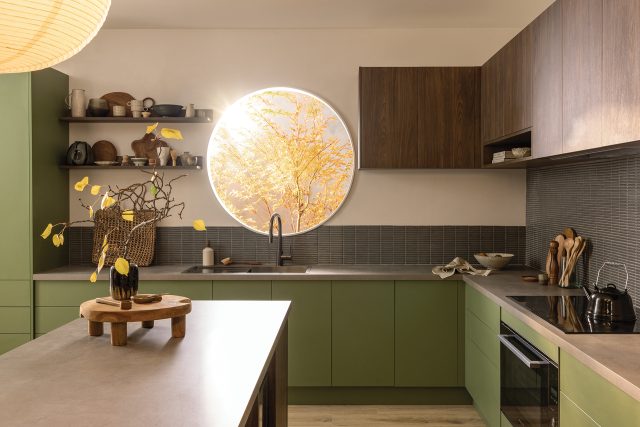 "Embrace is a really timeless trend and I don't see this changing. We want to move away from hustle culture and take steps towards creating a more balanced life, so incorporating the colours, materials and textures of embrace will only help you manifest this lifestyle," says Jono.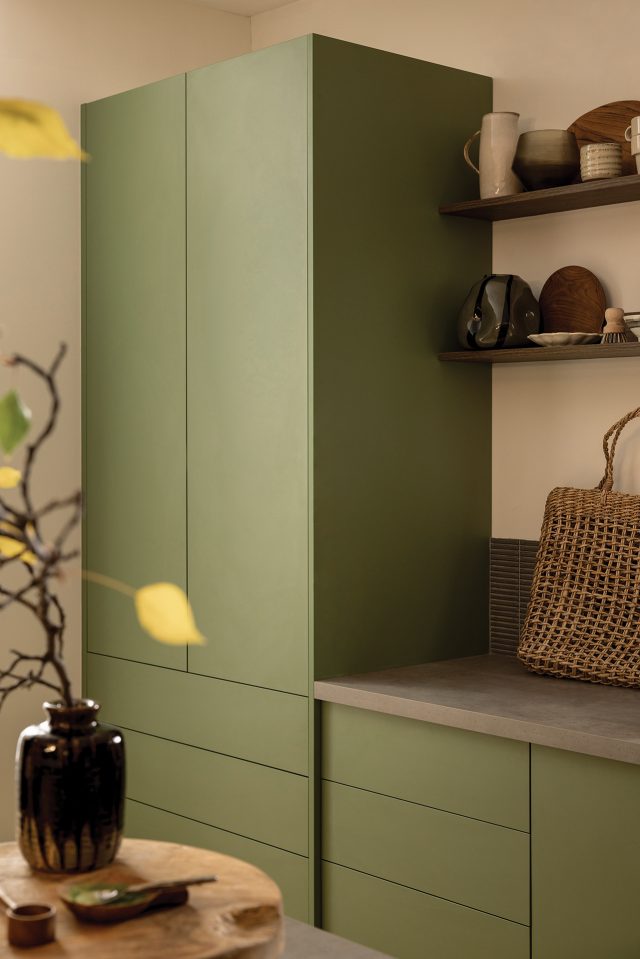 Celebrate
Appropriately titled Celebrate, this trend features a mustard yellow shade (mostaza) inspired by the street markets and festivals of South America. Mostaza pairs beautifully with timber, whites and black accents.
"I love how bold and vibrant celebrate is, it reminds me of sunshine and just makes me happy. I also love that we have been bold and leaned in to the trend of colour drenching within the bar area," says Jono.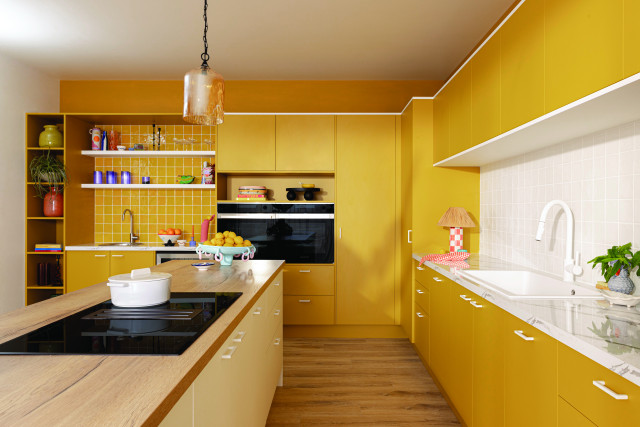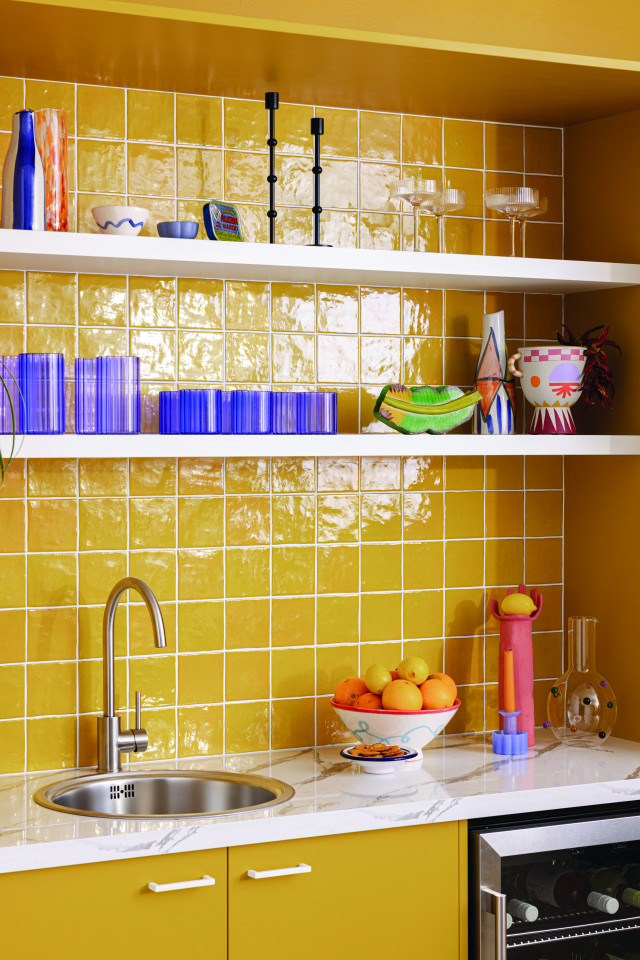 Jen's fabulous laundry and living room entertainment unit, both using Kaboodle cabinetry, are featured in the new issue of edit magazine.
Sign up here to get a free hard copy sent to you or download the digital version.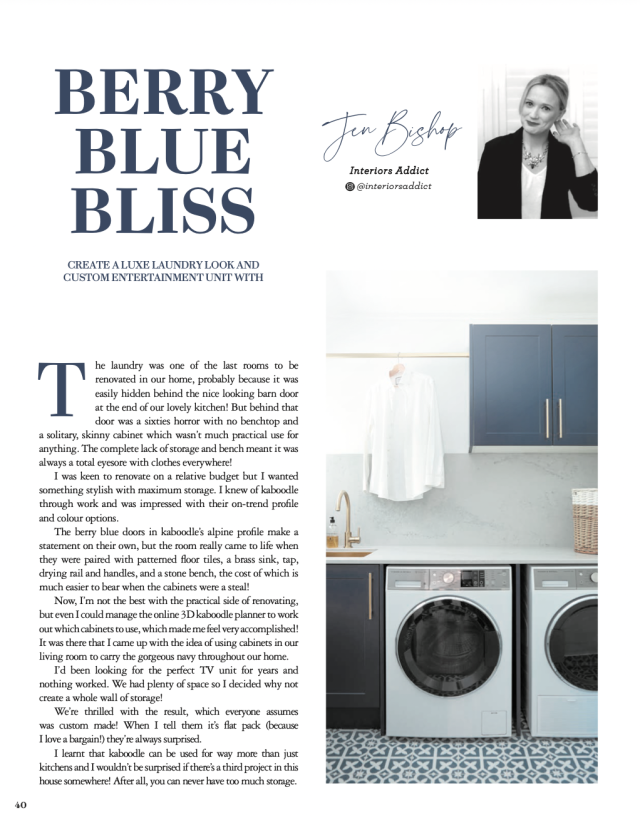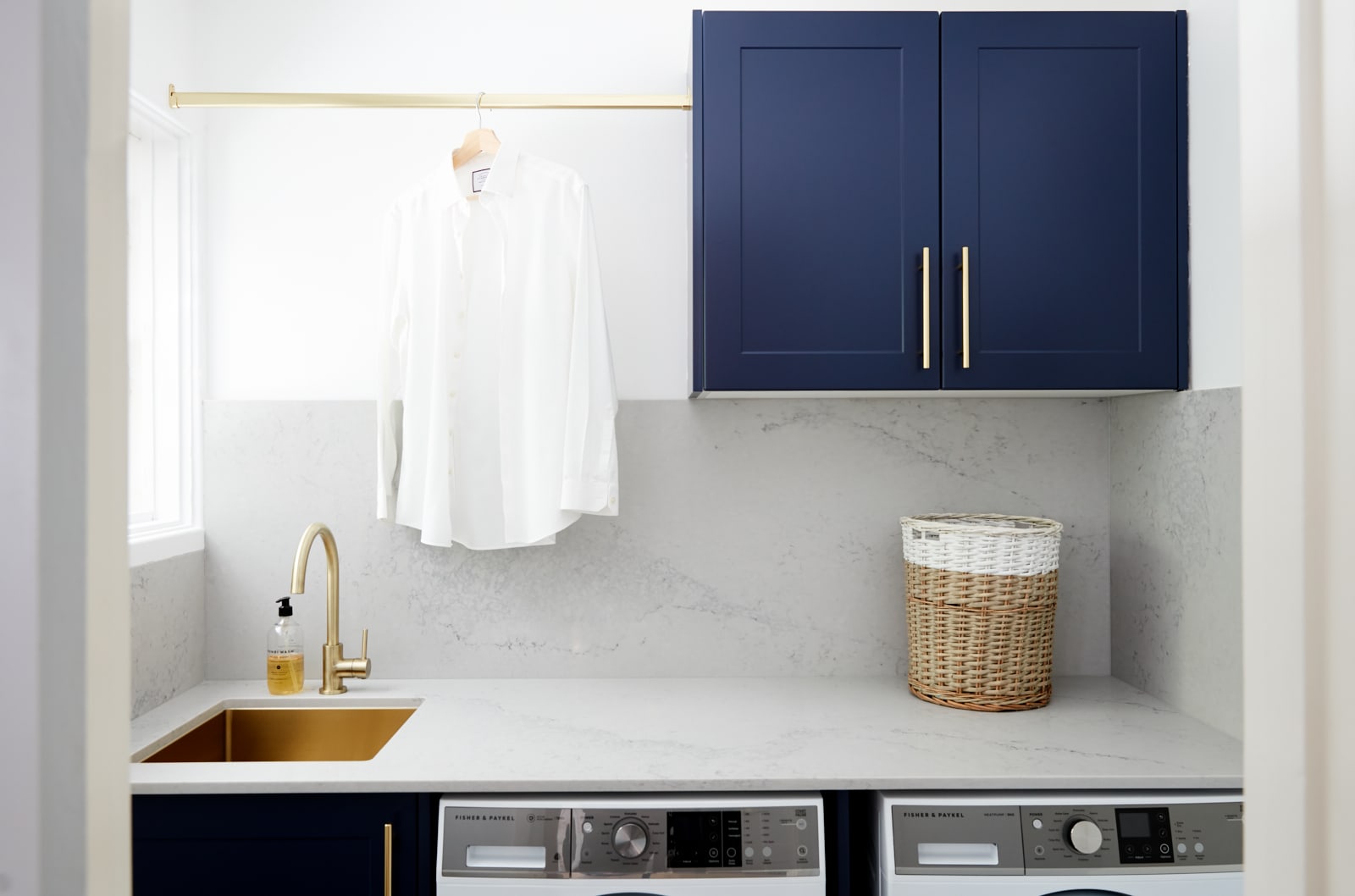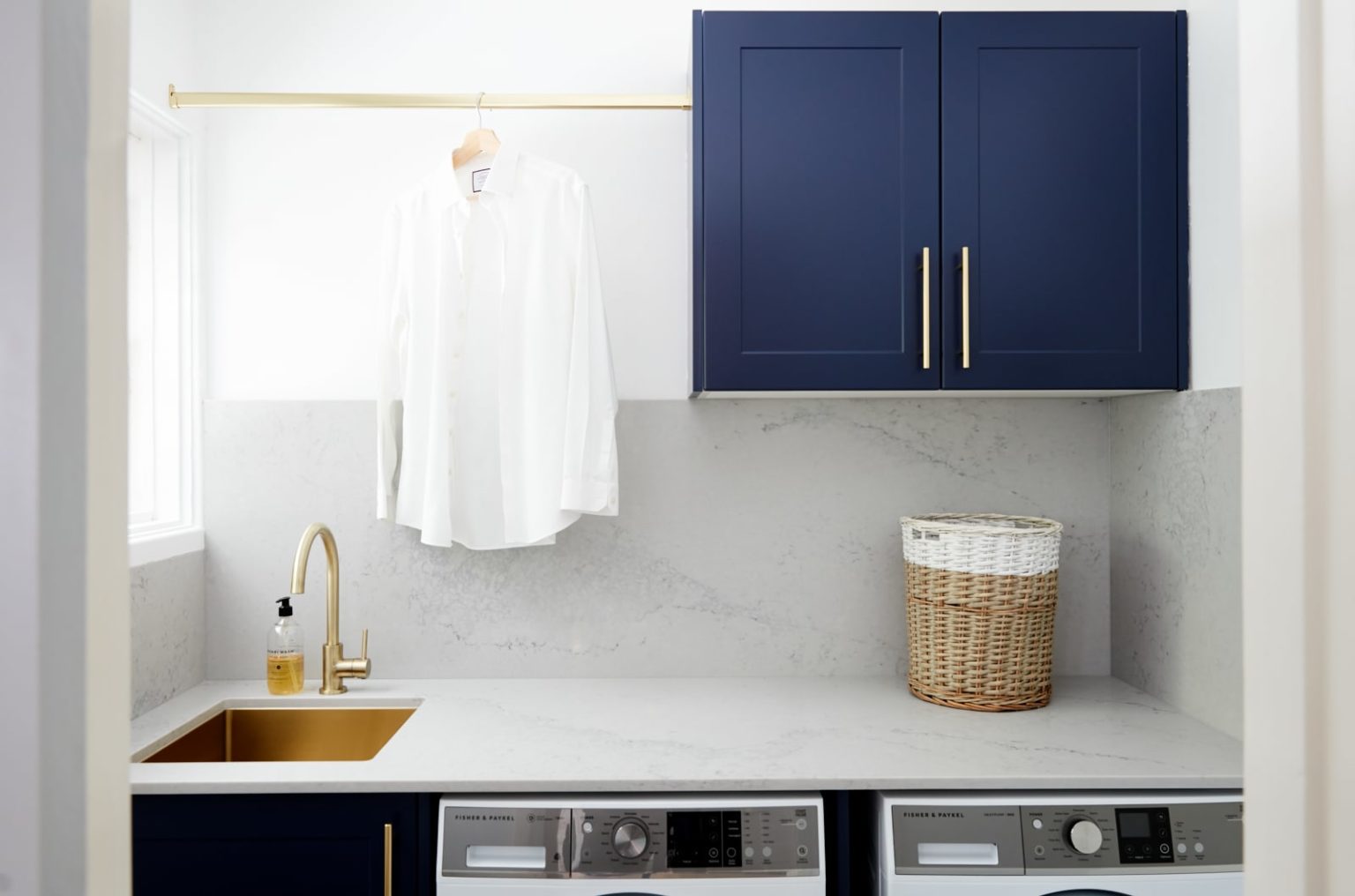 My new navy and gold laundry revealed: before and after
Our kitchen was the very first room we renovated in this house, almost four years ago. It was a case of "I'm not buying the house unless we can afford to do that right now," because it was pretty gross! I still love the kitchen just as