Last week, I attended the launch of the new Electrolux Inspiration Laundry Range, where fashion designer Alex Perry was guest of honour. The range has been designed to love your clothes as much as you do.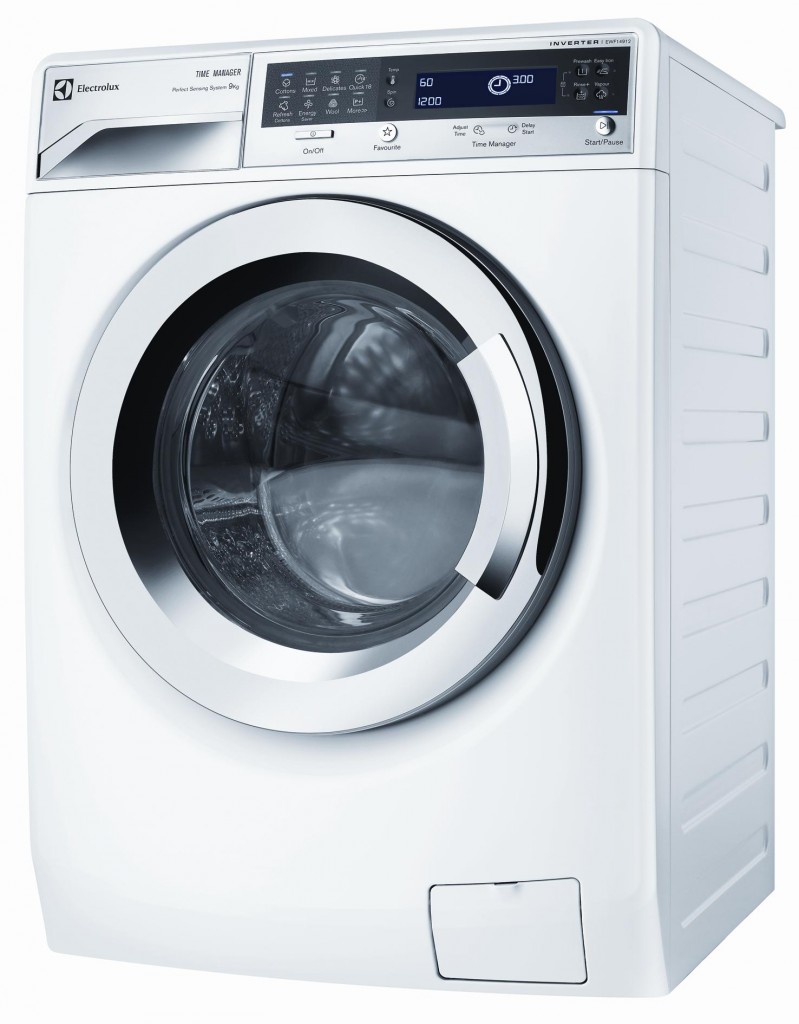 The innovative range includes Time Manager washers, condenser dryers and combined washer dryers, with the perfect solution for even your most complicated of laundry loads. Thanks to washers and dryers that remember your favourite cycle, programs that perfectly dry your clothes and Vapour Action which revives and freshens garments, your washing woes and troublesome loads will be a thing of the past.
Fabric care ambassador Alex Perry, said: "As a fashion designer I'm very conscious of creating a garment that not only look fabulous, but can also be cared for without too much fuss. Which is why I love the new Electrolux Inspiration Range. These appliances have been designed to take the guess work out of laundry, whilst providing the best care for your garments.
"I tried and tested the appliances with a few of my most delicate garments and even the intricately beaded detailing and hand sewn features were a breeze for the washer and dryer. My garments came out as pristine as they went in. This is a tribute to the clever innovation and ergonomic designs of the range."
Senior design manager Lyndon Craig added: "From a design and function point of view, at Electrolux we put a lot of thought into the little things, from quieter operation to precise load sensors and extra large door opening. With the Inspiration Range we want to remind people that doing the laundry is not just another household chore; it's also about looking after the clothes we love, avoiding those dreaded washing disasters and doing what we can to make life easier for you."
As an example, just one of the products in the new Inspiration range:
9kg Time Manager washing machine (EWF14912), RRP$1,529.00
Its stylish and ultra quiet design will make washing garments from sportswear to delicate intimates a breeze. Other features include:
12 program settings includes, variable wash times and a delay start option, giving you total control of every load,

Load Sensor feature conveniently displays the laundry weight of every wash and also gives you a recommended detergent dosage,

Vapour Action, a 21-minute refresh program rejuvenates garments, removes wrinkles and eliminates odours, with a touch of a button

Even your much loved woollen items are in safe hands; this washer is Woolmark® Approved, meaning you can safely wash wool garments labelled as machine washable

If this wasn't enough it also features a 5-star water rating, meaning you're not only caring for your clothes, but the environment as well.
Washers from $1059, dryers from $949, washer/dryers from $1479. More information.