I love you, Sydney, but Melbourne has better bars. Stat. Check out the interior of this one, opening on Friday in Brunswick.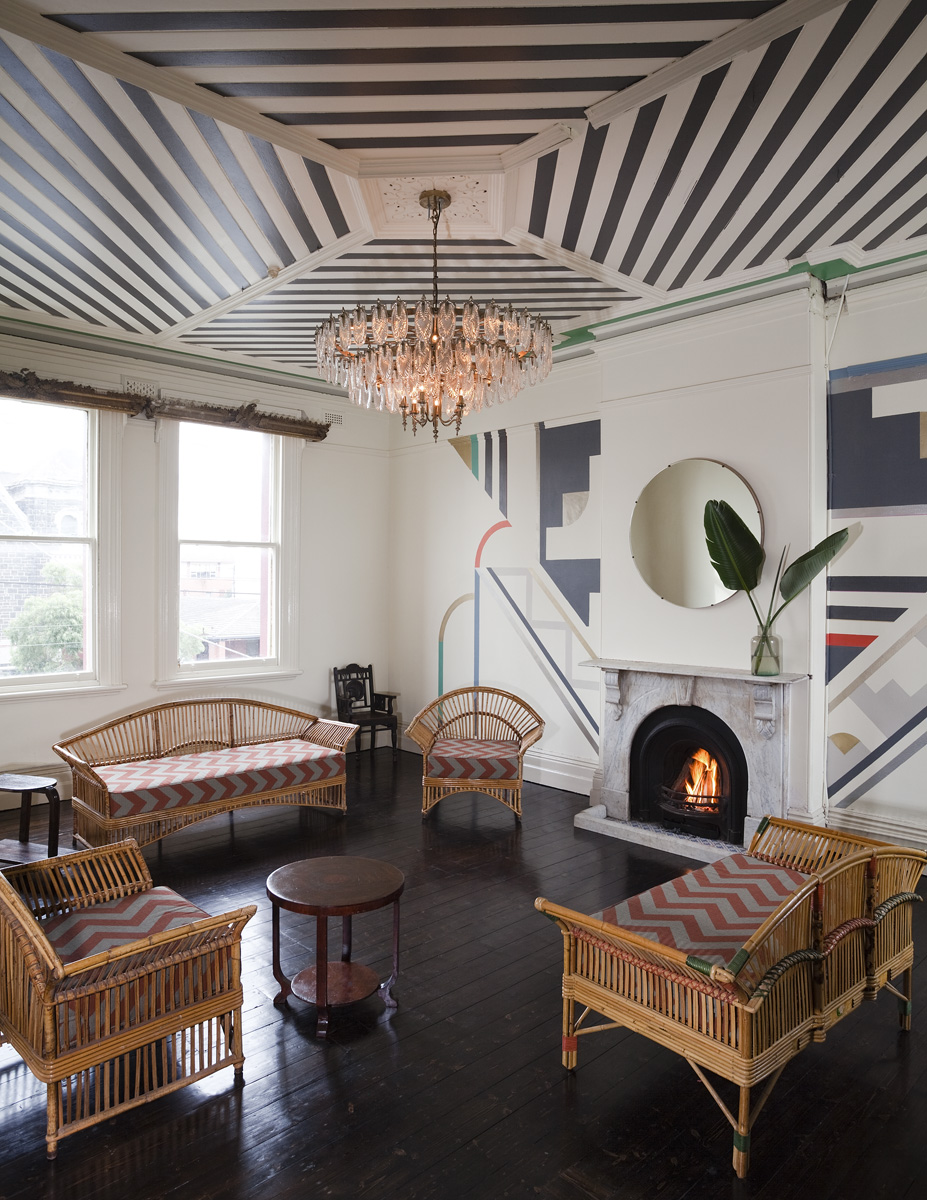 Amelia Shaw is upstairs at the Retreat Hotel and is named after the hotel's first 1842 female licensee. The bar continues in this spirited tradition but takes its design cues from a little later in history, namely American west coast Art Deco with some constructivist and contemporary twists.Among its beautiful and unusual features are hand-painted geometric murals, 1960s Japanese hotel lobby light fixtures and unusual and rare Mid Century and Art Deco furnishings.
Designer Danielle Brustman recently returned from New York and has been working for several years as both a set and interior designer, as well as for artist David Bromley. She saw the project as a culmination of her interest in the idiosyncratic and theatrical in her design practice.
The bar will feature a range of unusual cabaret and musical lineups and will continue, like The Retreat, to support local acts. The cocktail menu could be straight out of a 1960s Palm Springs resort but also adds some modern hints, just like the bar itself.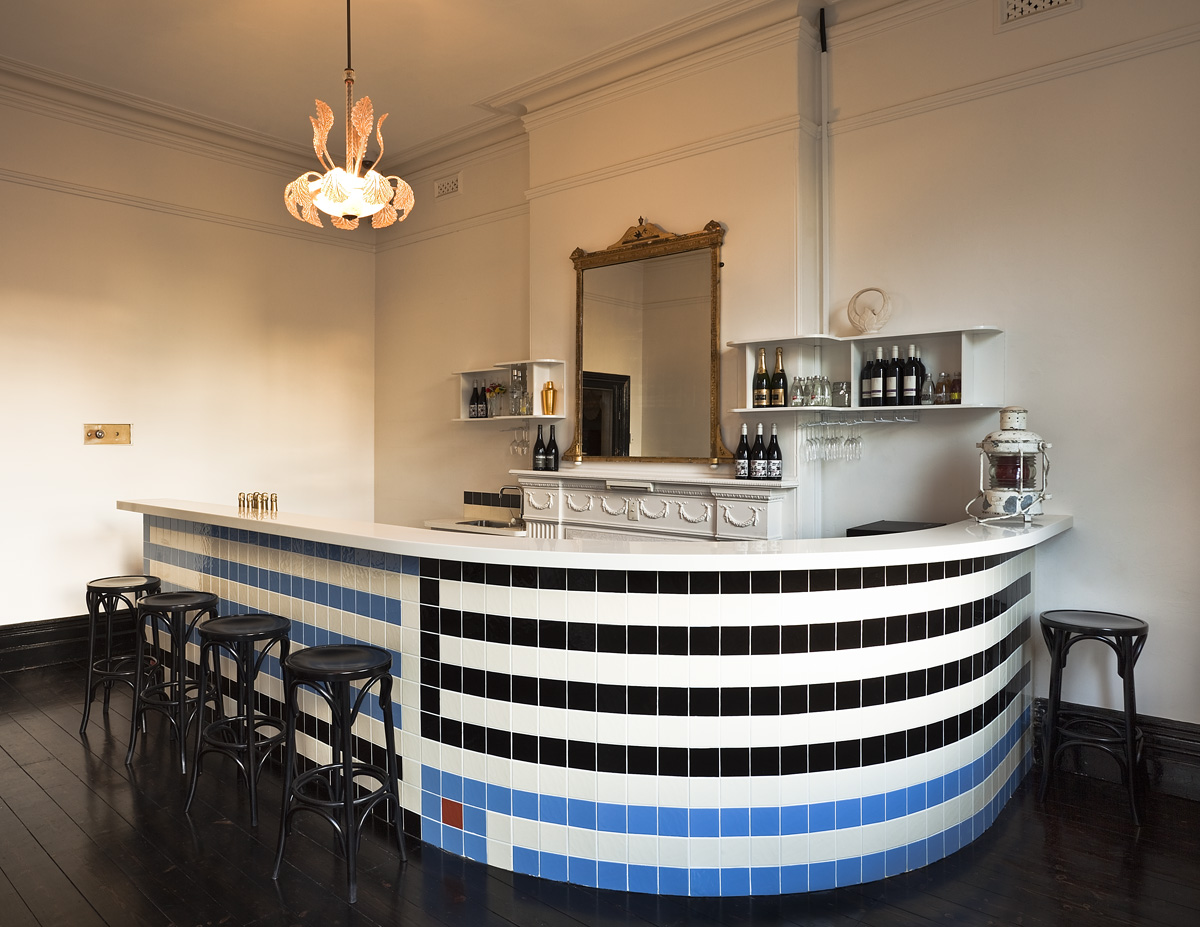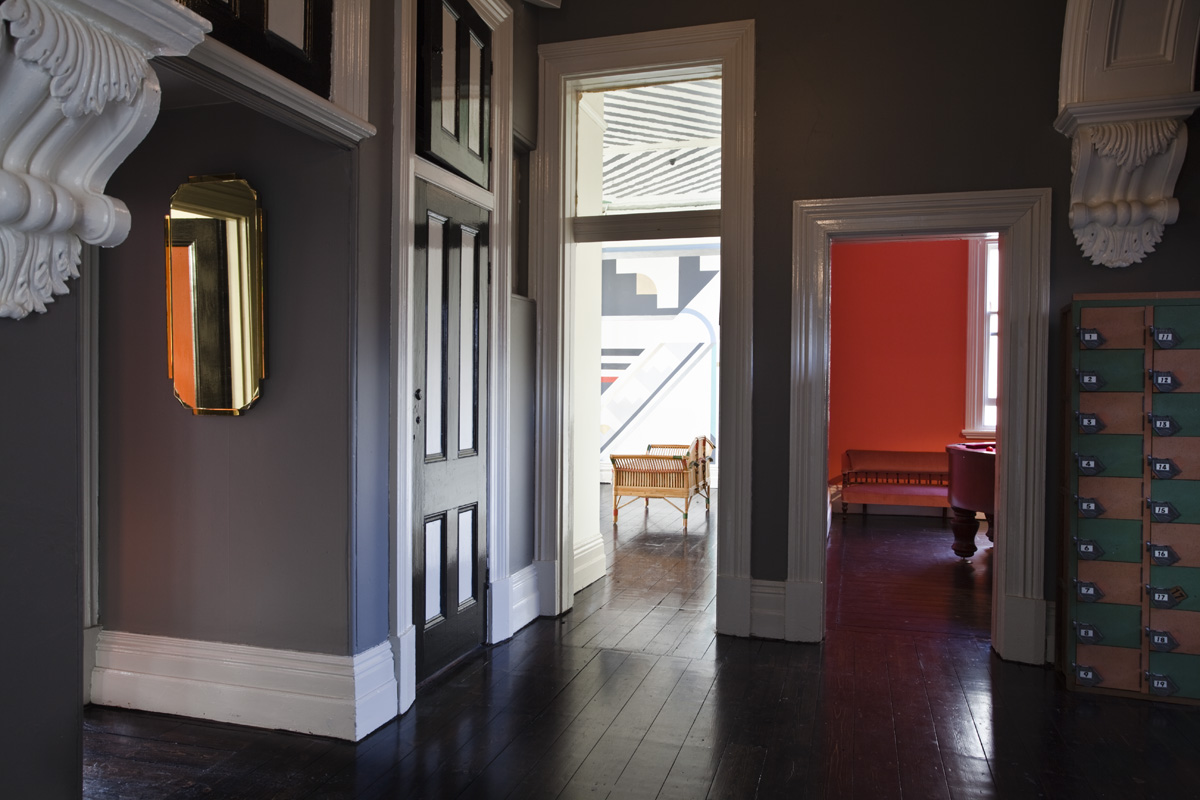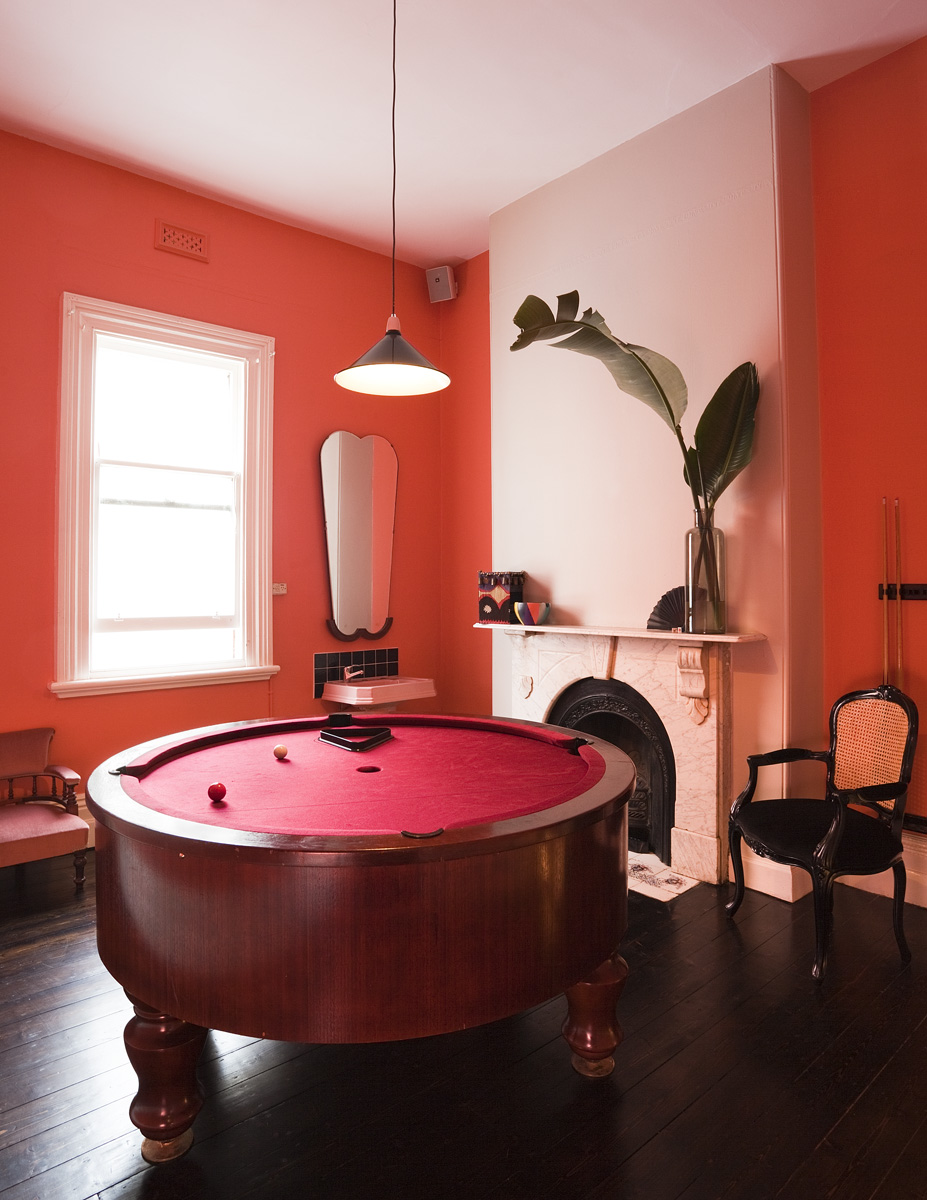 What do you reckon? What are your favourite bars in terms of interiors?
Images © Emma-Jane Johnston