Kitchen week is always my favourite week on The Block. The couples have been planning their kitchens (and budgeting for them) since week one, so it's usually the week when you see their masterplans really start to take shape. For me the kitchen is the heart of each apartment and I believe it is for buyers too. Real estate guru John McGrath claims that "kitchens and bathrooms sell houses" and he's right. The kitchens in this series certainly don't disappoint.
So if you're planning to renovate yourself, here's my top five tips for revamping your kitchen, Block style!
1. Plan, plan and then plan again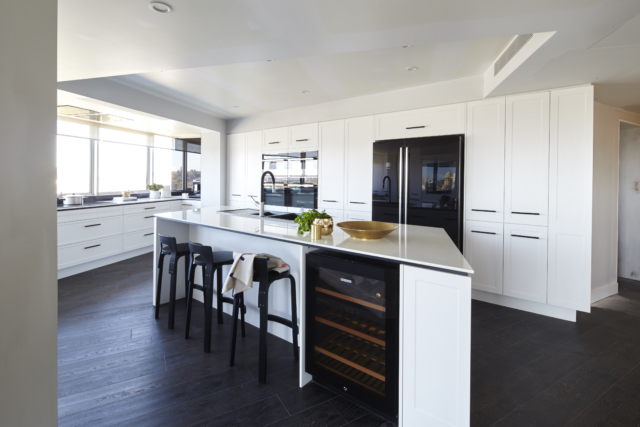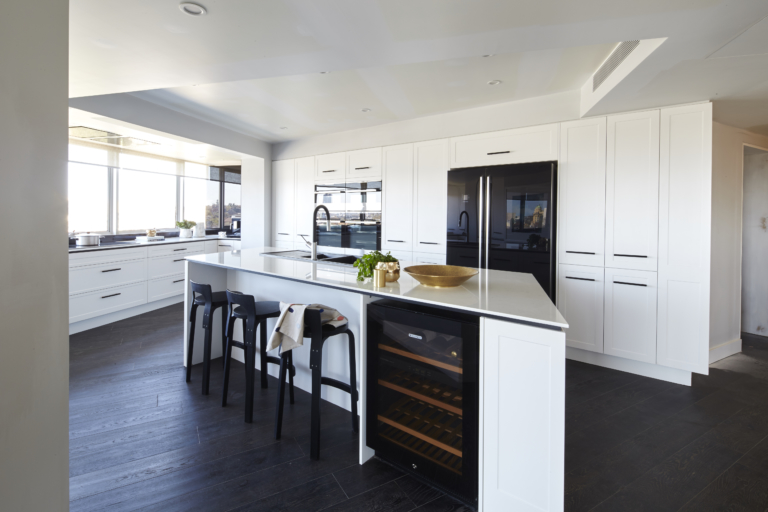 Kitchen renovations are expensive so you want to make sure that you are really getting the kitchen you need. You need to put your requirements first and think what you like to do in the kitchen, do you like to entertain, is your kitchen the hub of a family home or does it need to double as a dining room or study? Ebony and Luke did this perfectly by making the bold decision to remove a wall in the planning stages of their design.
2. Keep potential buyers in mind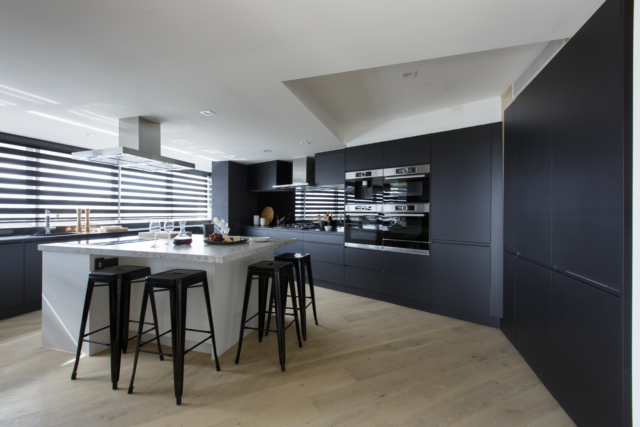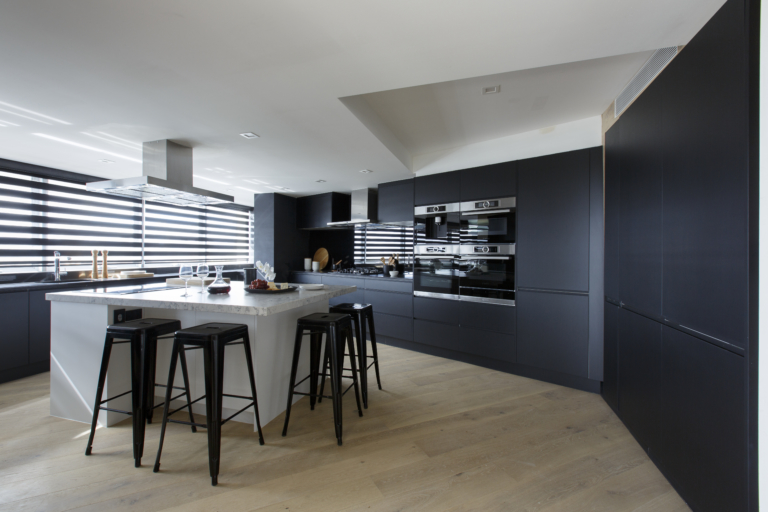 While you may be renovating the kitchen for you, consider its potential appeal to a buyer should you decide to move on. Kitchens can make or break a sale so it's always good to have that in mind when you're choosing surfaces, splashbacks and appliances. Suzi and Vonni thought this through, keeping an entertainer in mind when designing their kitchen, opting for a monochrome colour palette brought to life with contrasting Silestone benchtops in moody grey Carbono and crisp, white Helix for the island.
3. Play it safe with neutral palettes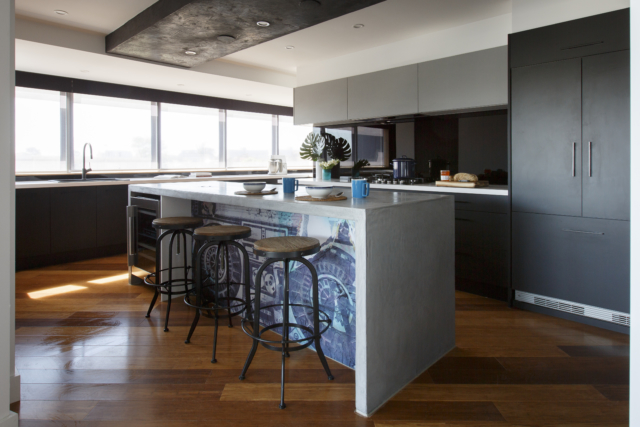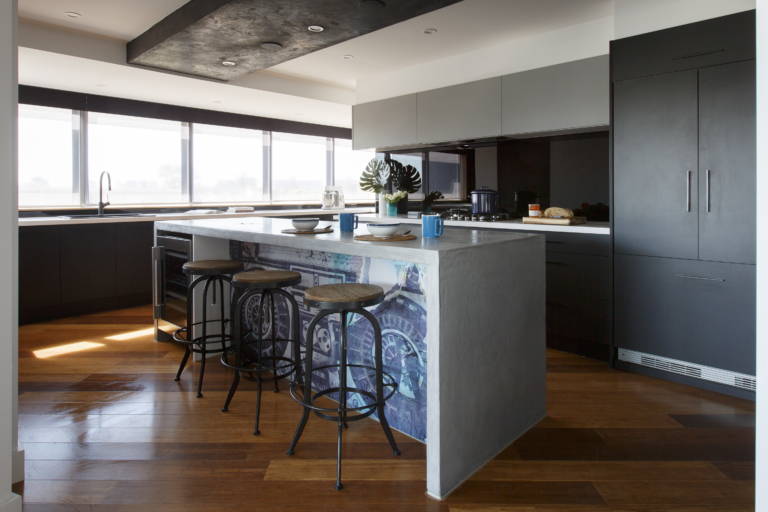 Remember that most of us only fully renovate our kitchens every five-to-10 years. It's far wiser to choose good-looking neutral surfaces and cabinetry that can be easily and inexpensively updated with new stools, lighting or kitchen accessories. They need a long life so it was great to see that this season's teams weren't tempted to choose colours or styles that would age quickly. Kingi and Caro have been smart with a unique design without going overboard — balancing the bolder elements nicely with the fresh tones of Silestone Blanco Zeus on their benches.
4. Storage is crucial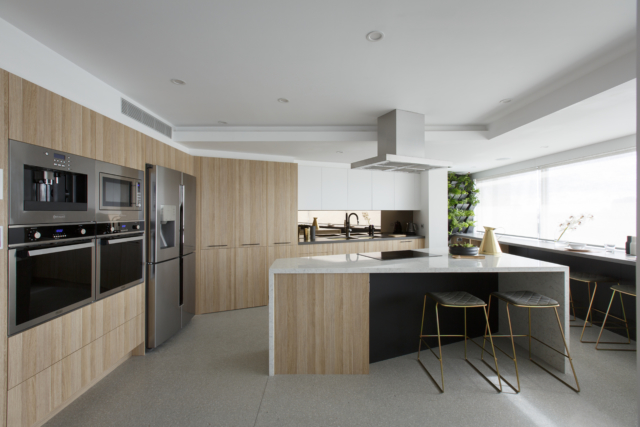 Not everyone can afford the luxury of a butler's pantry but maximise your storage options in terms of drawers and cupboards. The basic rule is that you can never have enough storage! Think about the task lighting (overhead pendants are hard to beat), the dimensions of the sink and the classic 'kitchen triangle' — the distance between cook tops, sink and refrigerator. It's also worth considering the height and convenience of your appliances. Shay and Dean were smart with their kitchen design to reclaim space and create a hidden butler's pantry to give future home owners plenty of smart storage solutions.
5. Subtle but smart features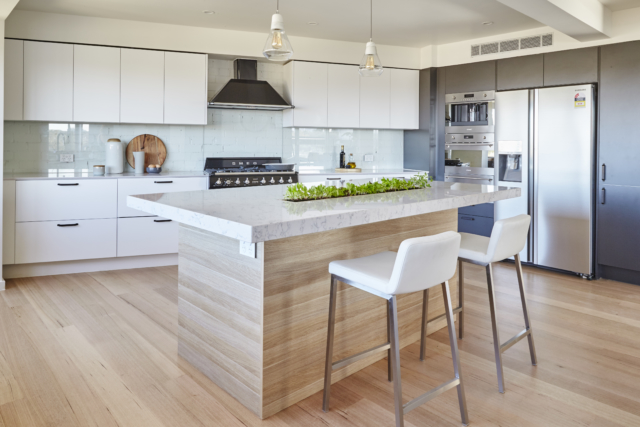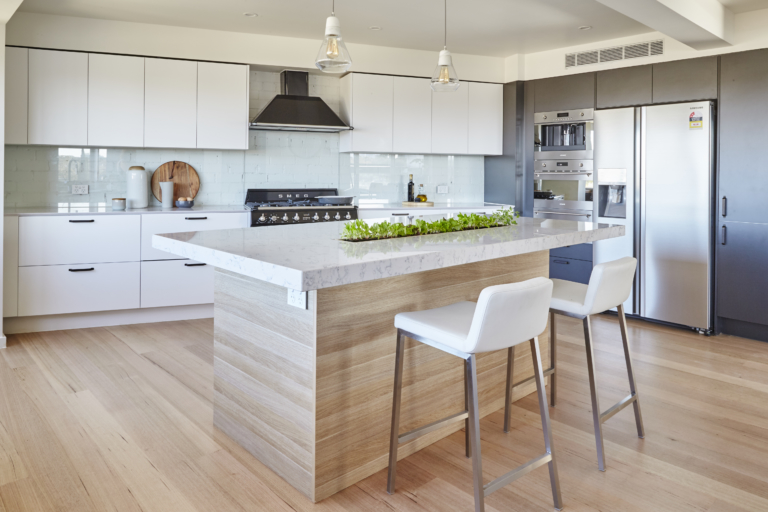 Remember that soft-close cabinetry (integrated handles) and concealed appliances will help create a sense of space in the kitchen. Think about the visual impact of a mirrored splashback, not only in terms of reflecting outdoor views but also creating a sense of space. And finally consider the aesthetic relationship between floors, work surfaces, joinery and splashbacks. Modern combinations like Silestone quartz surfaces complemented by timber, brick and matt laminates can look amazing and still feel timeless. Whitney and Andy were on-trend with their Scandi style, with the subtle marbling of Silestone in Lyra for their surfaces contrasting with Ballina Oak timber for their cabinetry.
— Neale is a judge on The Block, the editor-in-chief of Vogue Living and a Cosentino ambassador.