This season, contestants on The Block have been tasked with a massive challenge, to create stylish, functional spaces in an octagonal-shaped building. I don't envy them!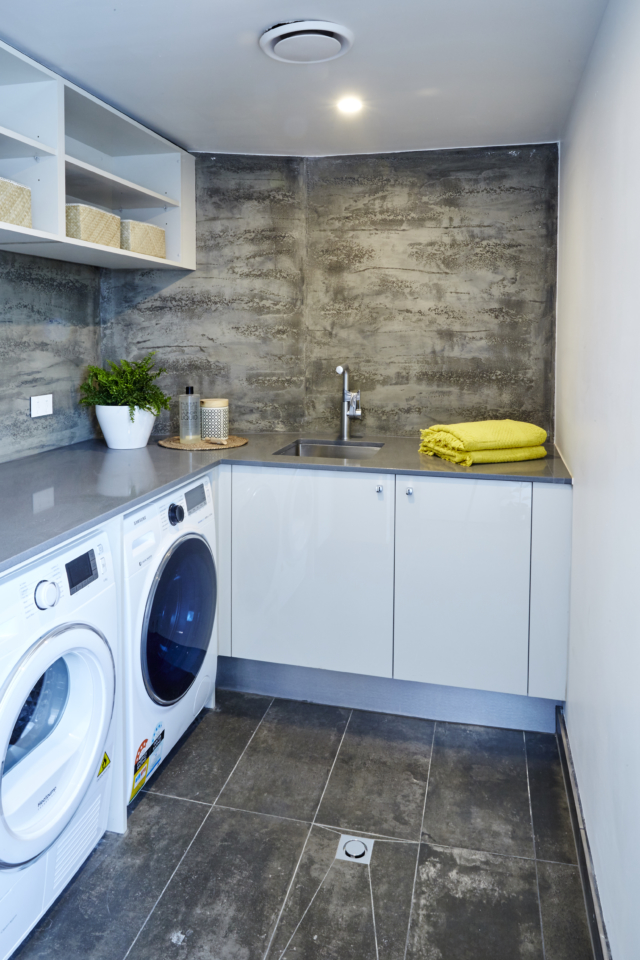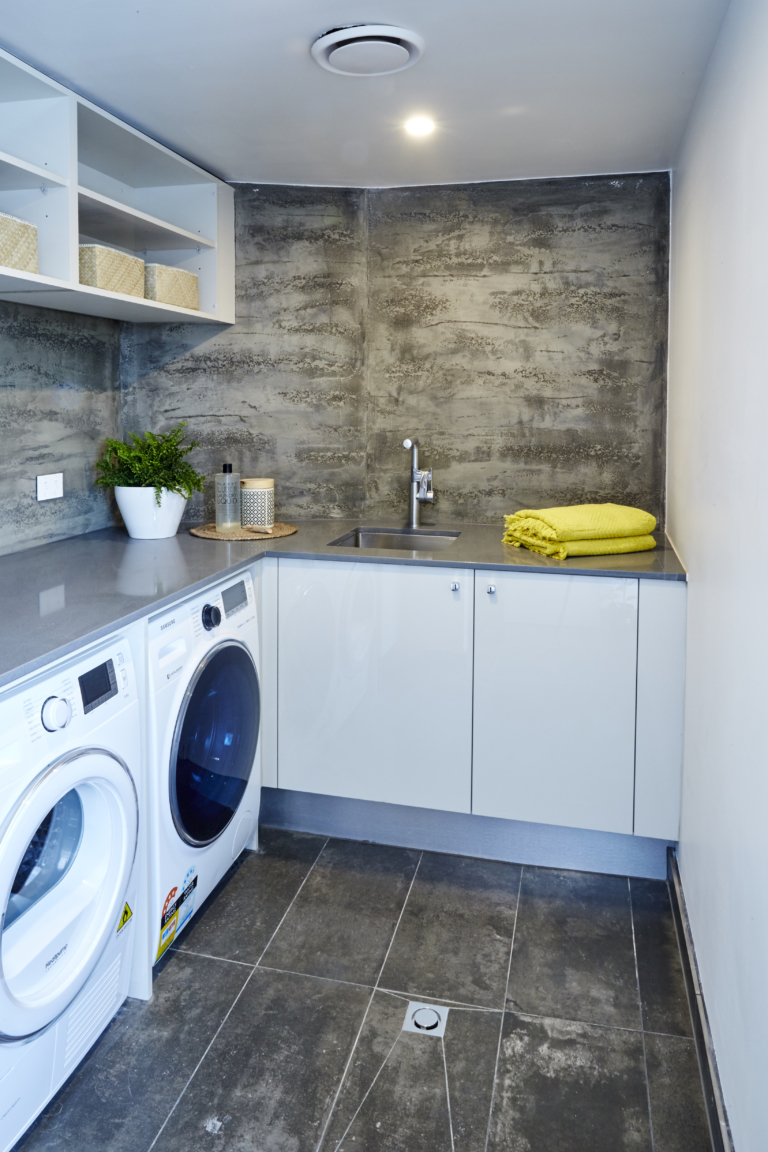 Last week's laundry reveals proved particularly interesting, with contestants embracing bold contrasts within the odd-shaped spaces to create unique, modern designs. Now judge Neale Whitaker shares his top tips for designing a Block-tastic laundry!
1. Laundries should take stylistic cues from the kitchen or bathroom 
If you're looking to mix things up in the laundry, be sure to use your kitchen or bathroom for inspiration in terms of tile choice, surfaces and colour palette.
2. Functionality is king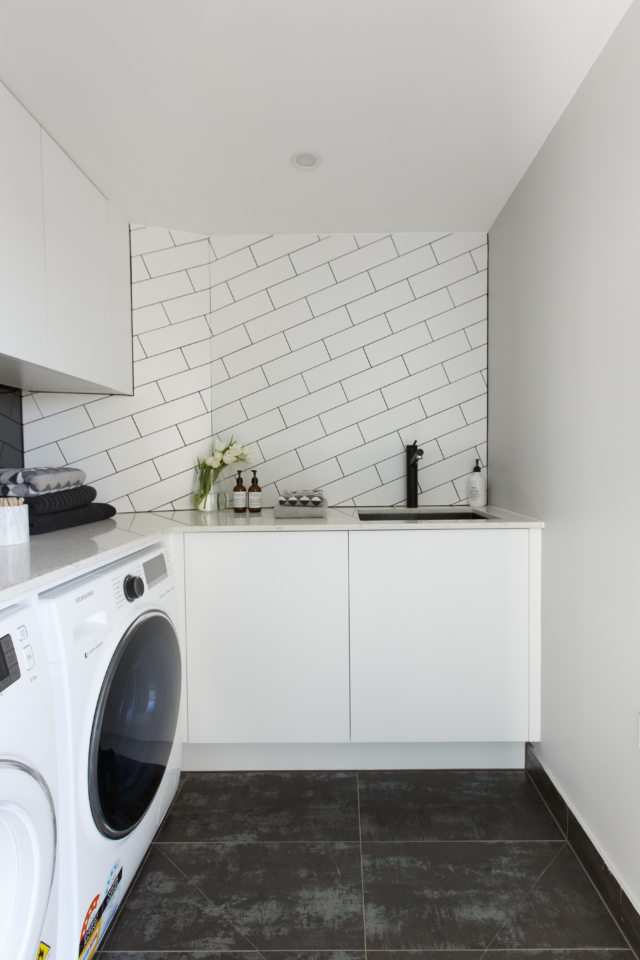 With so much happening in the laundry, functionality needs to be at the centre of your design plan. Aesthetics are important but purpose is the primary consideration. Nobody says it shouldn't look good but the laundry is a hard-working room! Dean and Shay have done this perfectly in their laundry, through the strategic positioning of their sink and in-built cabinetry over their bench space.
3. Think of your storage needs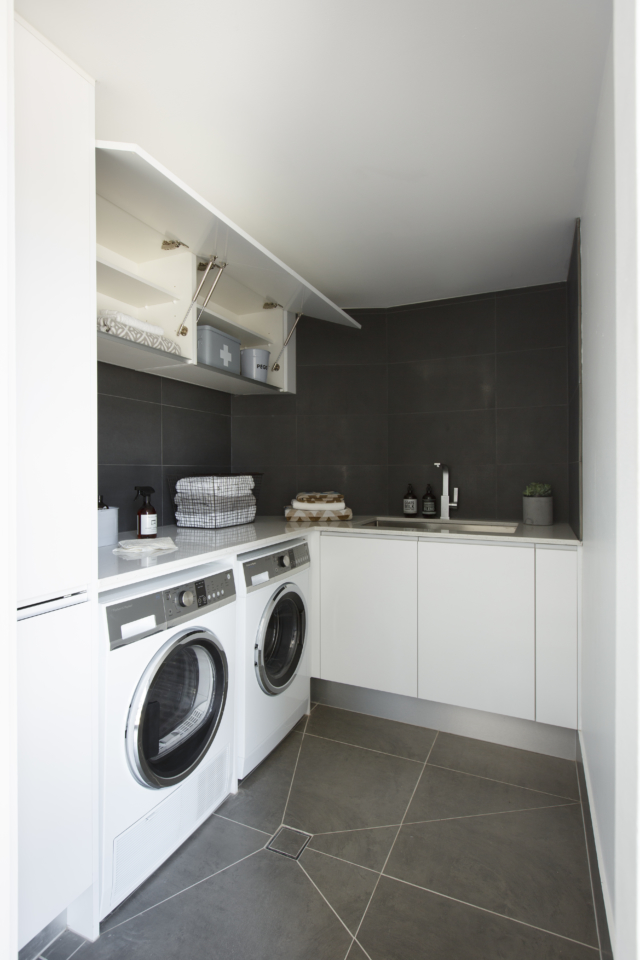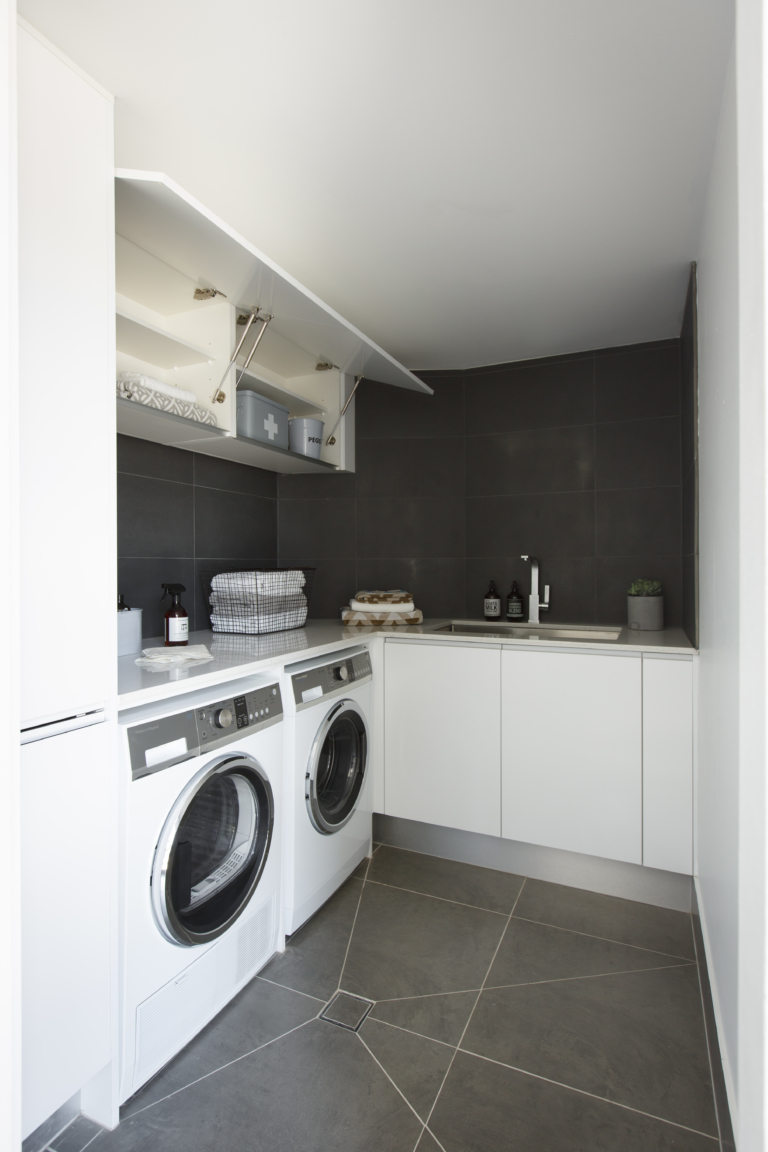 When designing your laundry it's important to be realistic about your storage needs. Kingi and Caro have definitely thought about this in their design with both short and long cupboards in their space.
4. Neutral palettes are the safest option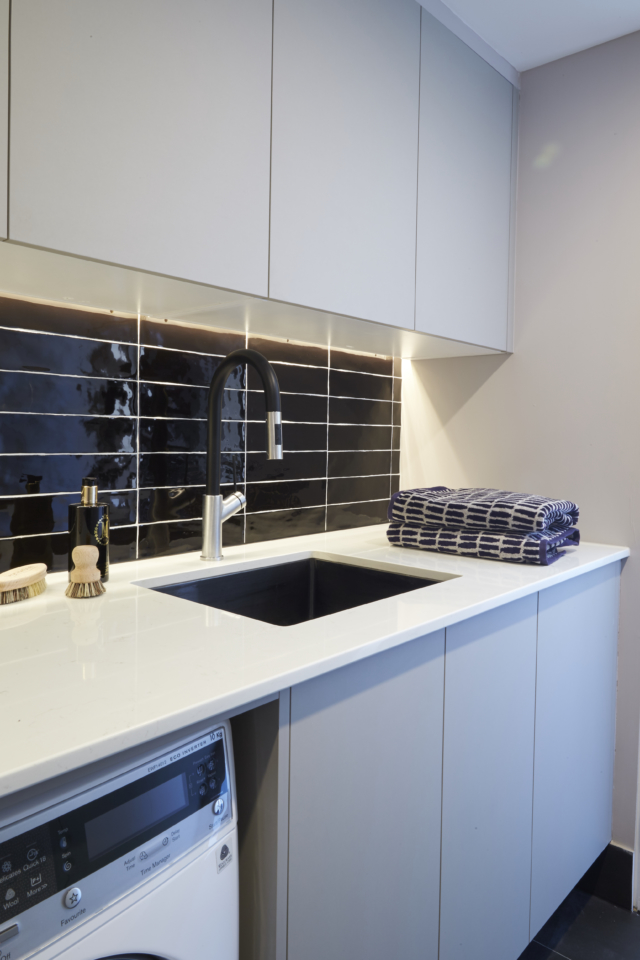 Your laundry needs longevity and durability, so neutral palettes are generally the best option. Ebony and Luke have done just that, partnering the muted tones of Silestone Ariel against dark tiling.
5. Non-porous surfaces are your best friend in the laundry 
As the laundry is a high traffic and wet space, non-porous surfaces are a must. Four out of the five couples used Cosentino's Silestone range, as it offers durability against water damage, stains, heat and even knocks and scratches.