Despite being sick and eventually losing almost all of my voice, I thoroughly enjoyed exploring Life Instyle Melbourne on Saturday! The Royal Exhibition Building is a stunning venue and there were some great products on show, with a very high standard in most people's stands.
Here are a just a few of my favourite finds.
These Spacecraft Australia cushions (top) were my top fave find and it was a pleasure to finally meet the ladies behind Everingham and Watson (bottom) and see their fab new textile designs, including 'Prawn tastic'! I love how they make Australiana both colourful and cool!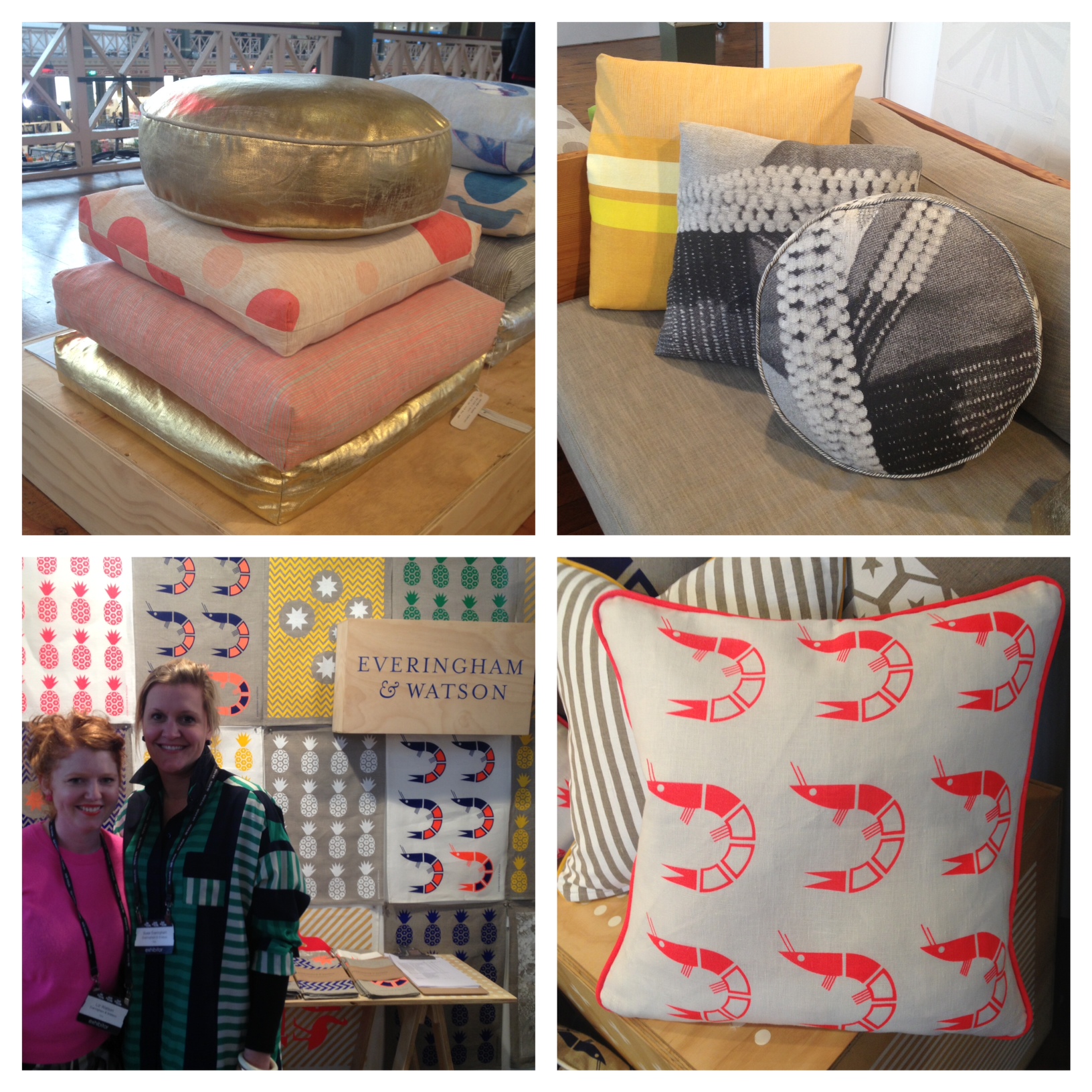 The Uashmama washable paper bags stand looked fab with some new colours on show. I thought these Pooccio dog beds were super stylish and would look equally at home as floor cushions for humans, these New York cushions were among my favourites of the new stock from Make Me Iconic (gotta love gold polkadots!) and the Mister Moss hanging plants were the talk of the show!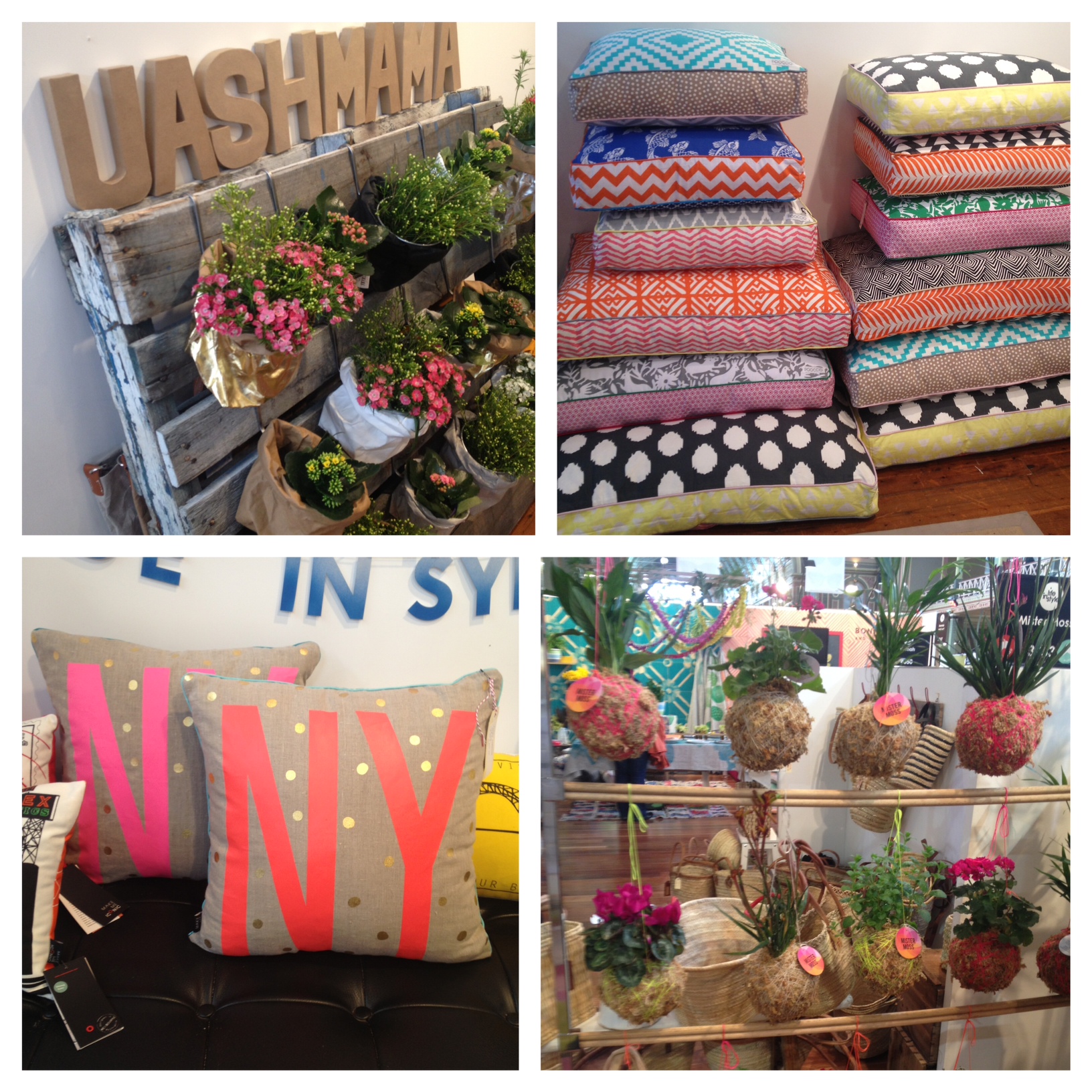 Two of my favourite regular exhibitors didn't disappoint with their colourful stands and gorgeous new products: Mrs Darcy (top) and Bonnie and Neil (bottom).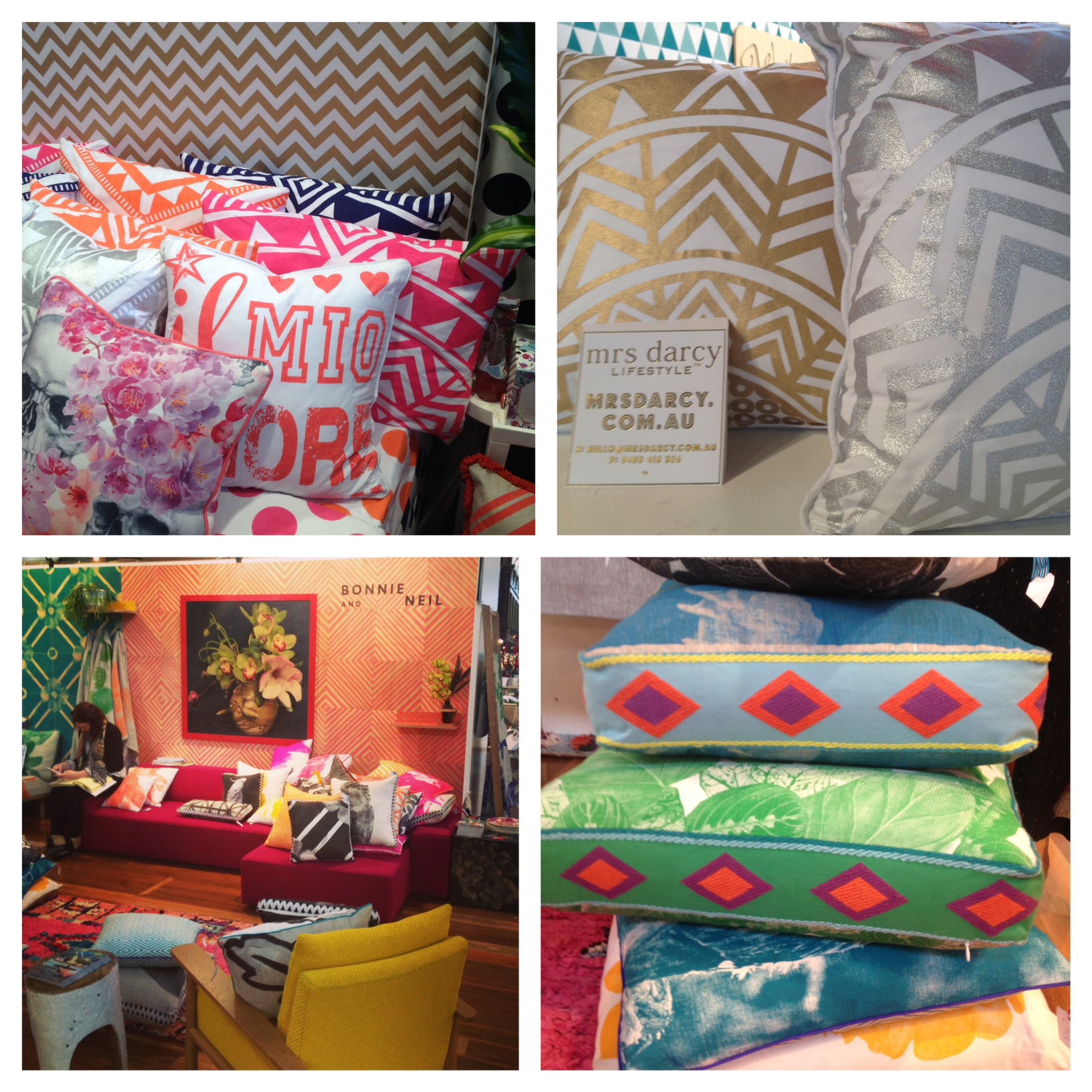 Lumiere Art + Co had some gorgeous new art and cushions (top) and I tracked down The Design Farm to ask them about their timber vases and found out they're so new they (sadly) don't have a website yet, but will let you know when they do! I always stop by Voyager Life to check out my favourite candles, and was delighted to see they've now moved into room sprays too. Aren't decent, nice looking, nice smelling room sprays hard to find?! No ugly aerosols in my bathroom, thank you very much!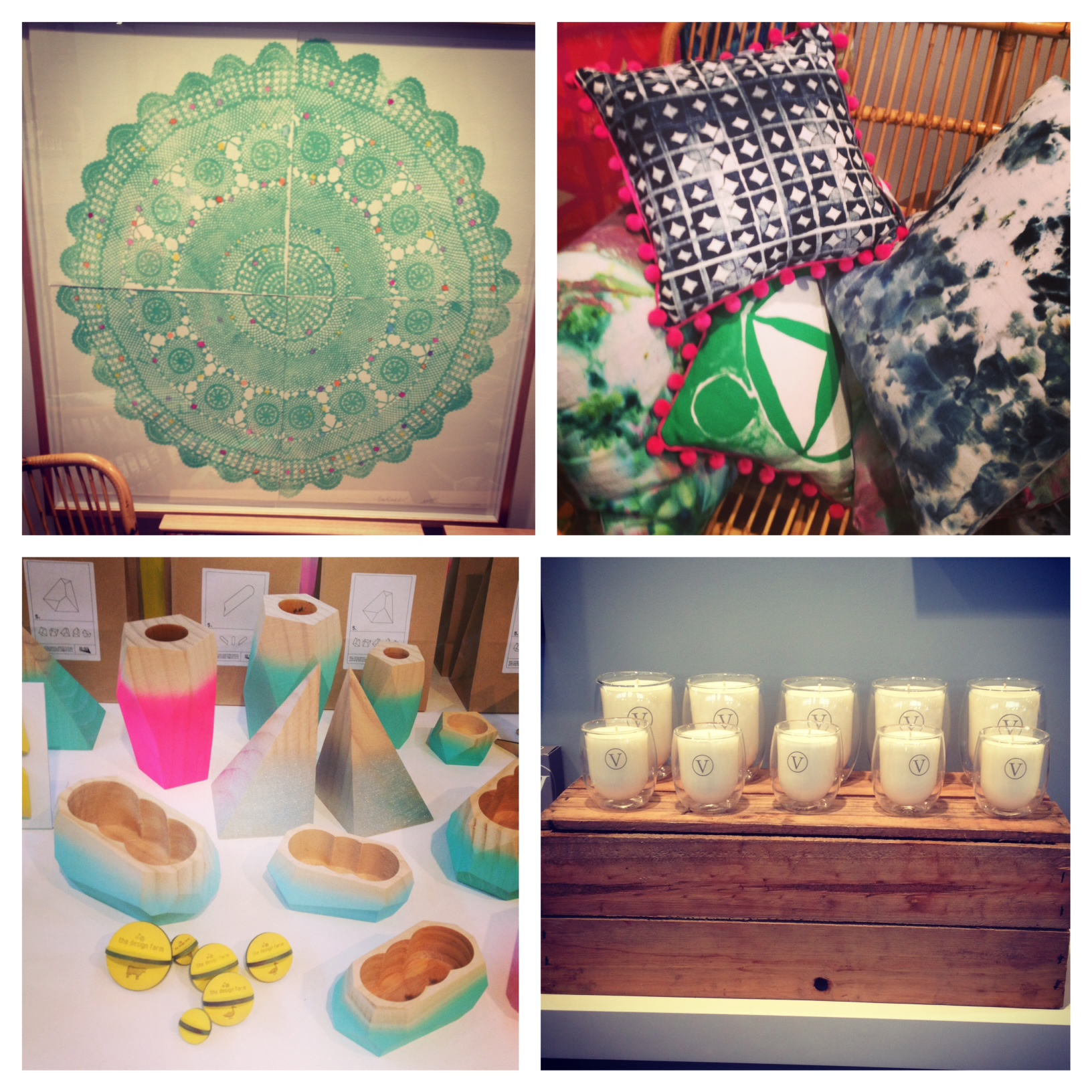 I can't get enough of those shiny metallic old school beds at Incy Interiors (NEED the rose gold one) and I loved these reversible cushions from new brand Unearth (top). Papier d'Amour had some lovely new product, including gold foil prints (great for framing as affordable art) and these crochet rugs by Lucy Ward Design caught my eye.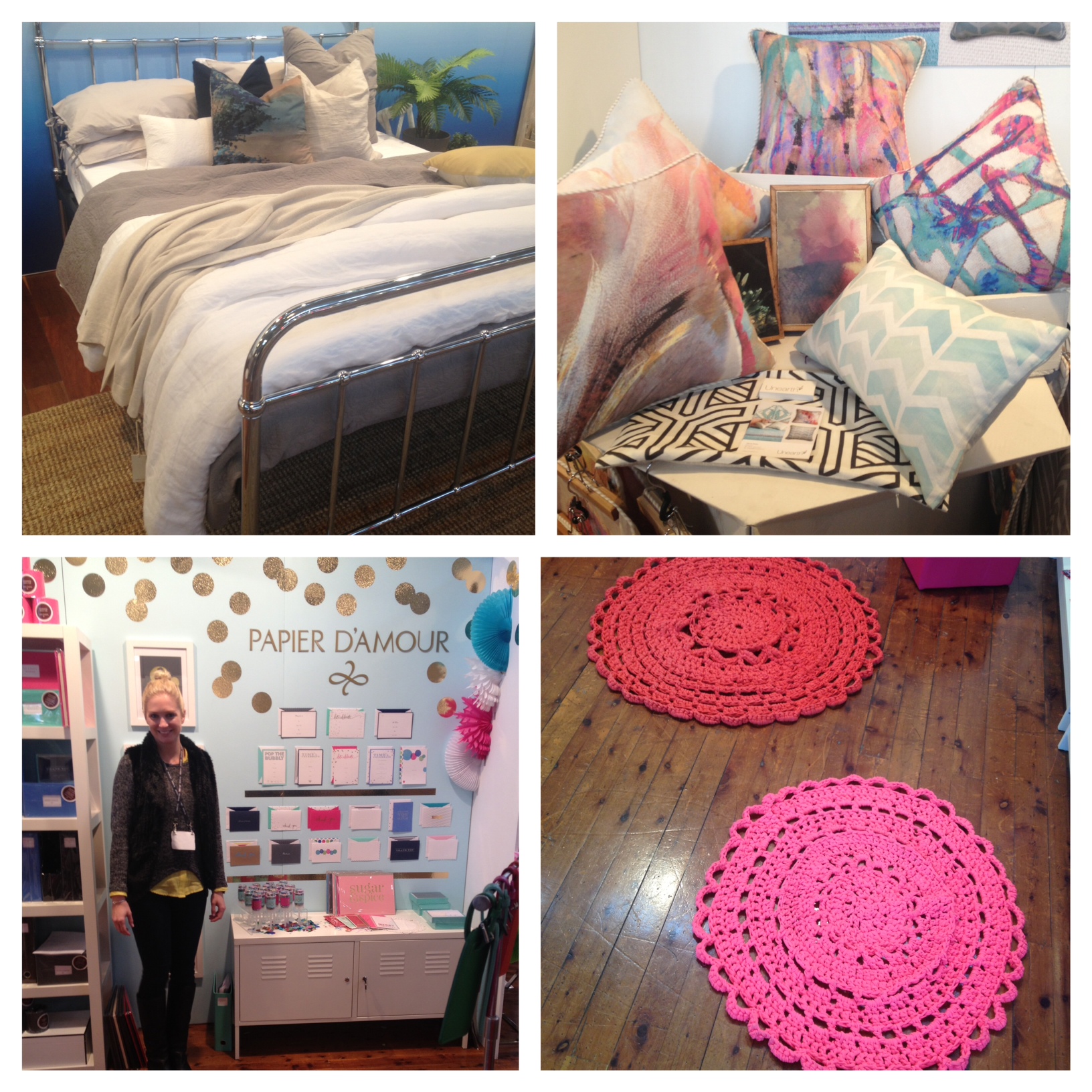 These Ourlieu cushions are pretty cool, don't you think? Lark launched their new wholesale brand Peachy, and Down To The Woods showed off new colours of their famous 'hello' sign, including this fab gold. And the chevron trays at Moyarta proved popular.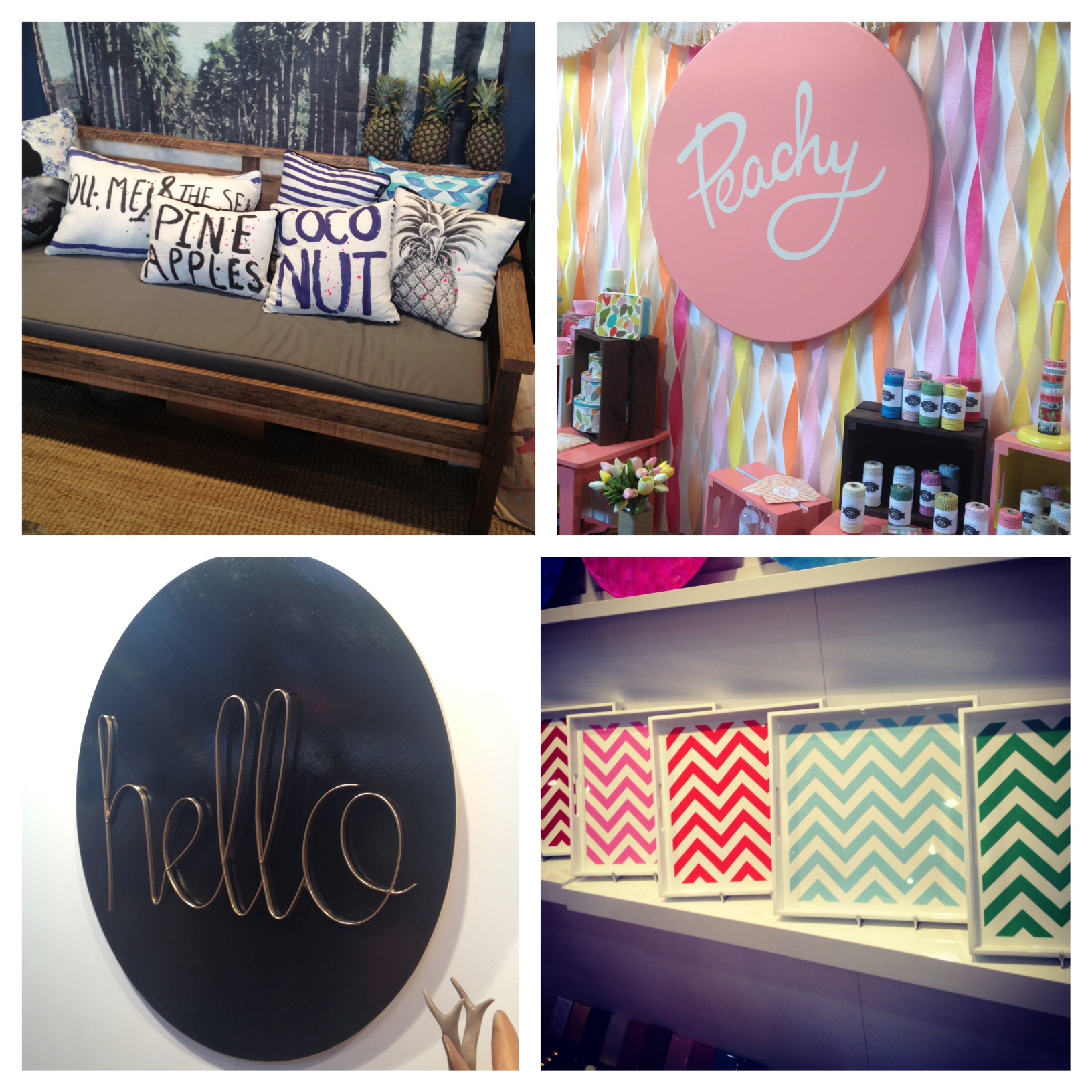 I enjoyed speaking on a panel about all things social media with Jessica Bellef, Kylie Lewis and Jaclyn Carlson and it was great to meet and chat with some people afterwards. The lovely ladies from Greenhouse Interiors did a stunning job with the Style Lab each day too. The vibe at the fair was great. I hope you enjoyed it or, if you didn't manage to make it, that you enjoy my pix!