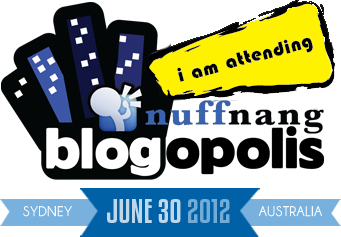 This weekend I'll be attending Nuffnang Blogopolis 2012 in Sydney and I'm so excited to spend an entire day talking about blogging, learning about blogging, listening to and being inspired by bloggers and just well, soaking it all up!
It has taken me a very long to time to actually think of myself as a blogger (like I had to pass some kind of test, make a certain amount of money out of it or have a certain number of unique visitors) but I'm there now. It's been 14 months but it feels like I've been blogging forever (in a good way)!
This year, for me, is all about soaking up everything I can about the art of blogging. I mean, I am well and truly ensconced in the world of interior design that I blog about and I'm a journalist so you'd hope I'd be able to string a sentence together, but there's so much more to blogging than that, especially if you intend to make a job/business of it, which I have finally decided I do (every time I put that in black and white I freak out a little bit!).
There are some great speakers, including Valerie Khoo, who I know well, and Nikki Parkinson of StylingYou, another mag-editor-turned-blogger like myself (although I'm currently still juggling both!) who I feel like I know and am determined to meet in real life. I'm taking along my friends Emma from Nest Designs and Naomi from Silk Staging, so I'll have to resist the urge to chat to them all day (but we always have so much to talk about!) and actually do some networking!
If you're coming too, make sure you say hi!
I've now read at least 5 posts about what people are wearing to Blogopolis and I seriously haven't given that a thought (I'll be the nerd making notes in the corner, not caring what shoes she is wearing!). I also keep reading posts by people who are (I quote) "sh*tting themselves" about attending which is just crazy, people! Bloggers in general are a very friendly bunch and we're all there for the same reason, so you'd be silly not to go up and say hi to a few strangers. We'll all be in the same boat! In the meantime, here's what I'm taking (plus iPhone of course, which I used to take the shot!). It's kind of crazy that we're still all about the business cards when you can just as easily follow someone on Twitter but hey, we are, and mine are pretty and pink! Where do I get a portable iPhone charger BTW?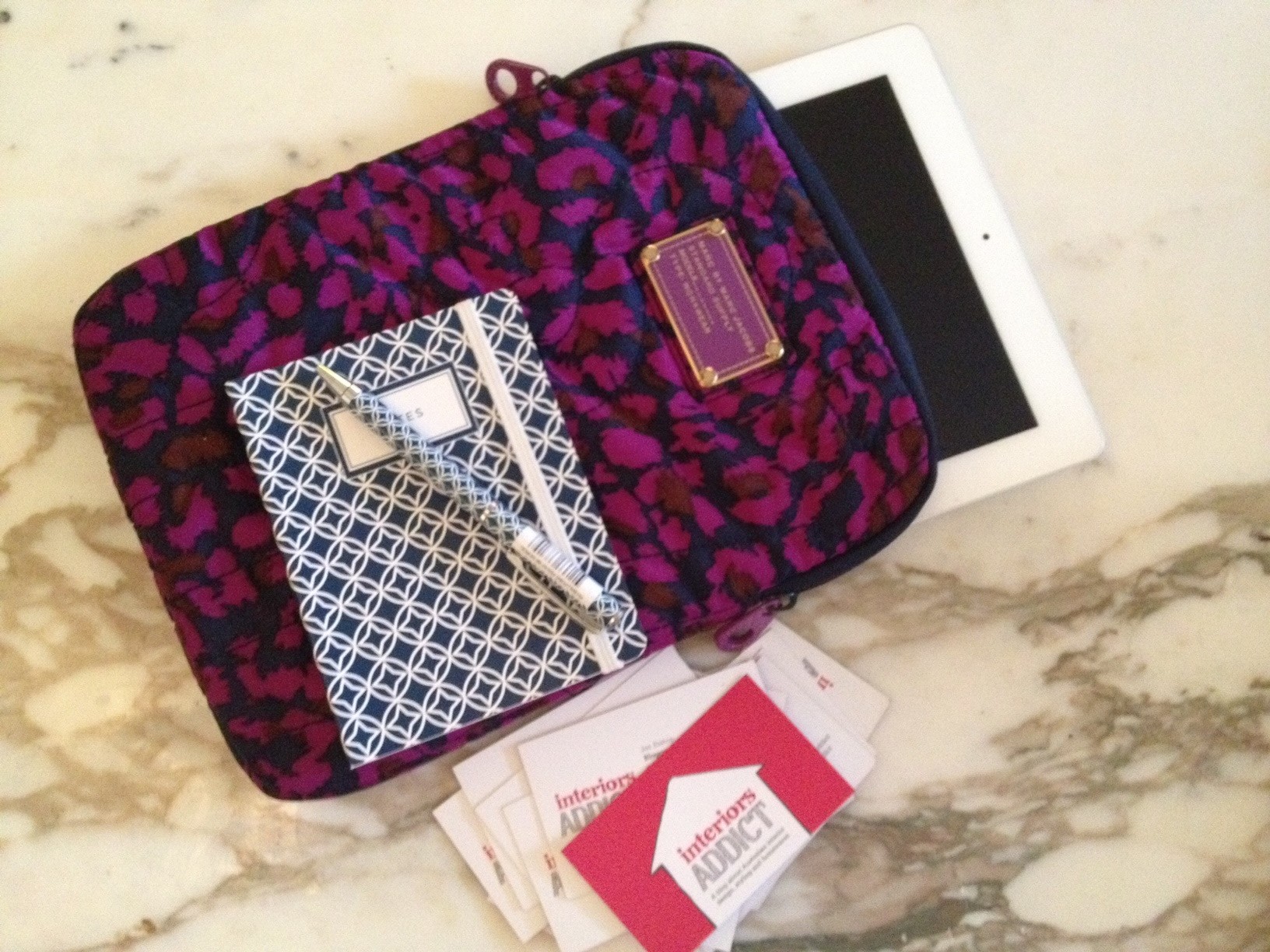 Let's ignore the nasty clash of colours and patterns going on in this shot…