If you were at the Home & Giving Fair in Melbourne at the weekend, you may have picked up a copy of Giftrap, the magazine of the Australian Gift & Homewares Association (AGHA). I wrote an article in there about why brands should connect with bloggers.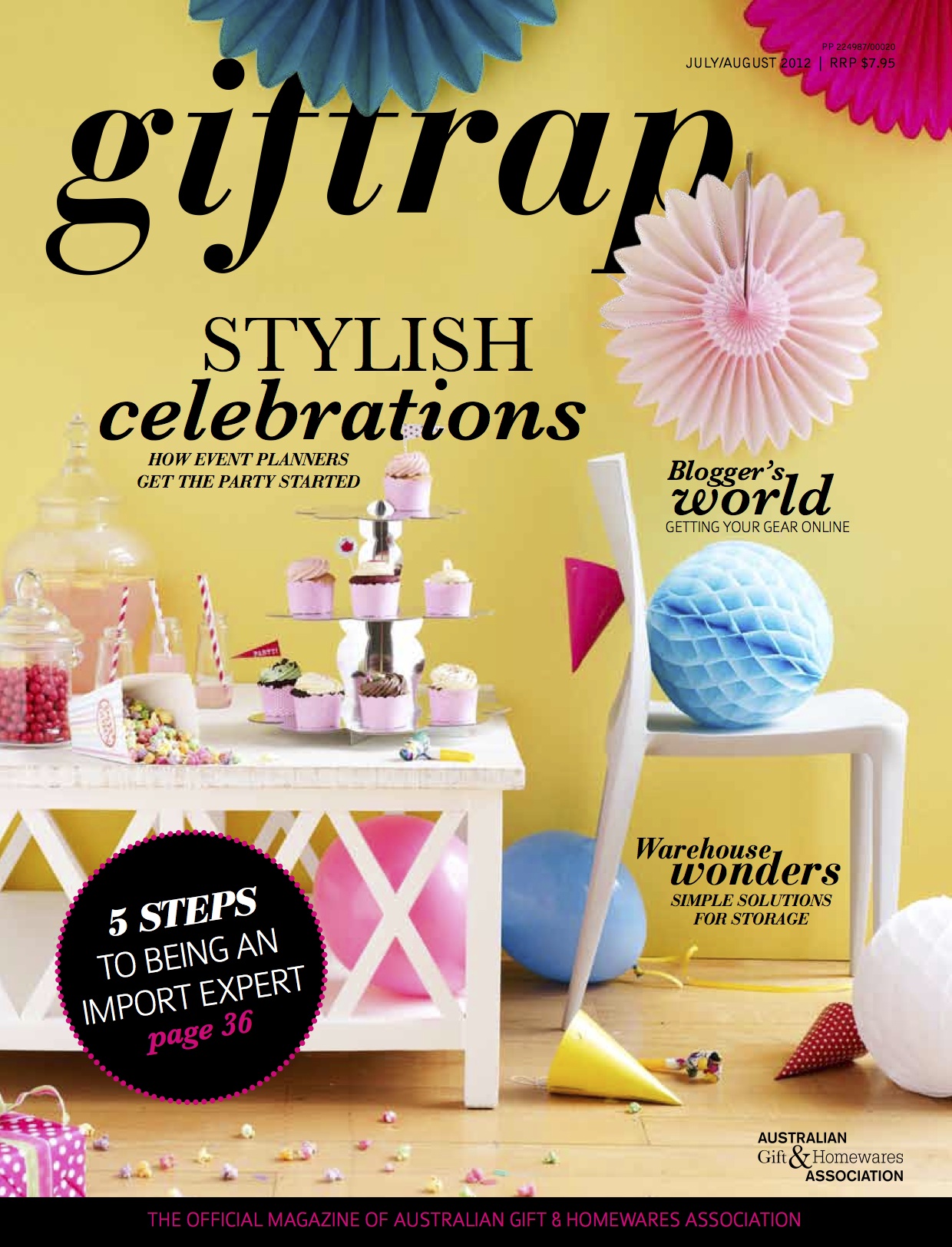 In it I interviewed The Happy Home blogger Belinda Graham, Priyanka Rao from flatpack furniture startup Evolvex, Sam Cannell from online homewares store SE10 Gallery and Alexandra Campbell-Kentmann from Freedom.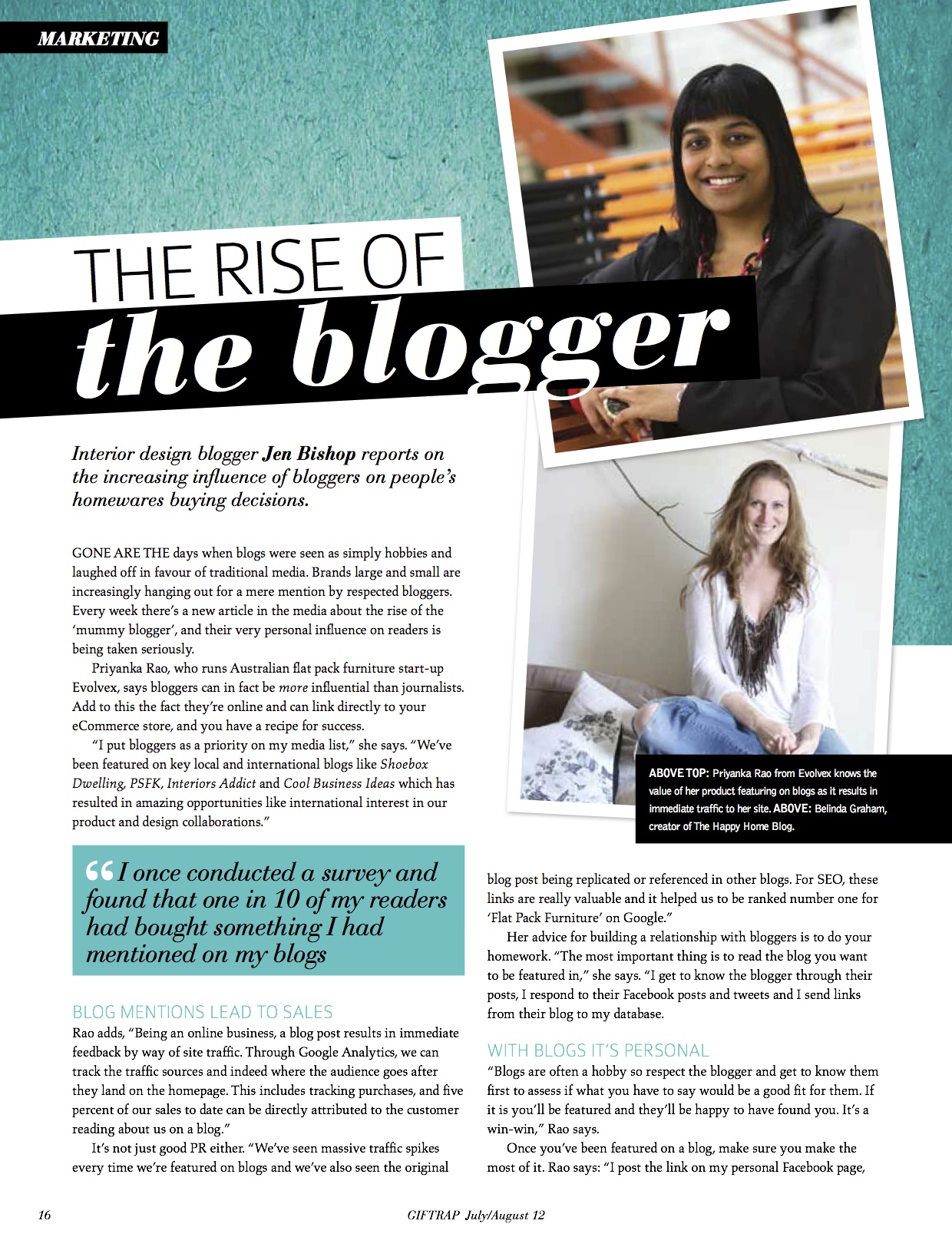 If you're a member of AGHA, you should have a free copy of the magazine sent to you.