I went to Mr Jason Grant's design session at Coco Republic Design School last week and it was great. I'm lucky I get to hang out with MJG at industry events all the time but it isn't really appropriate to pick someone's brains about their job every time you see them so this way I got to sit back and make notes while everyone else asked the questions. Smart, huh?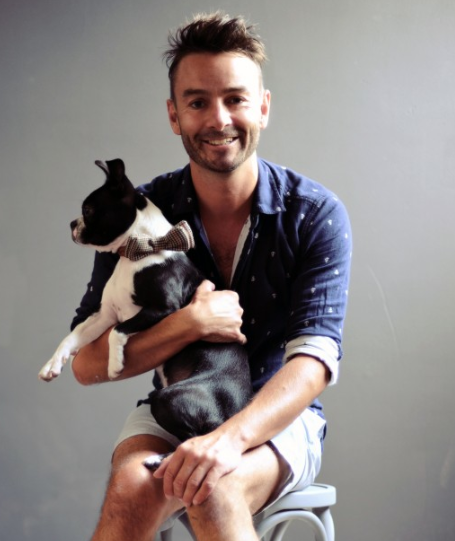 For those who don't know, Jason is a super famous magazine stylist who used to be style director at Real Living. His work can be found in all the major homes magazines, he has his own paint ranges for Murobond and, even more excitingly, he now has a book deal. Can't wait for that one to come out.
He told us all about how he started out working for a homewares store and styling catalogues, his year and a half at Real Living and his busy life as a freelance stylist, working for magazines and also brands like Myer, Domayne, Freedom, Officeworks and David Jones on advertising campaigns. And perhaps it was always meant to be because, as a kid, he told his mum he wanted to be the person who made up the names for paint colours when he grew up. Well just look at that!
Jason took us through many of the houses he's photographed, told us why he loved them and asked us what we liked about them. He also told us how it is a big deal to be invited into someone's home to arrange and rearrange all their belongings and that manners are paramount when you're a stylist. "I'm always on my best behaviour," he said. "You have to remember you're a guest in their home. I like to meet the people before a shoot and establish a rapport." Ideally he'll have a walk-through the home with the owners before it's photographed for a magazine (this is when he may pull things out of their cupboards which they don't like but he loves!).
The homes he gravitates towards have personality and feel good and lived in. "You can buy all the right things and make a house look good but you can't necessarily make it feel good." So true! "If your home reflects your personality, that's the best way to make it feel good," he added. "Your home should be an extension of you."
This got me to thinking whether my own home is an extension of me and my personality and do you know what, I think it really is. I'm just a bit worried it's not a reflection of my fiance (but then again, I don't think he's too bothered!).
In terms of shooting and styling homes for magazines, as well as homes for real life, he suggests having a link from one room to the next room which helps it flow, like a colour or theme. "I think it's important to have a relaxed home, to decorate with instinct and with things you love." You can't go far wrong with that advice, I don't think.
MJG shared so much more with us and if you missed out, hopefully Coco will get him back for some more sessions. You can also be sure as soon as I find out about the release date for his book, I'll let you know!
If you were wondering, here are MJG's favourite magazines:
Apartamento
UPPERCASE
The Smith Journal
Monocle
Living Etc and Elle Decoration from the UK
Spanish Architectural Digest (even though he can't read a word of it!)