Following on from last week's Instagram post, I've got some more design folk for you to follow today!
First up Bondi jewellery designer Samantha Wills (samanthawills), who now lives in Manhattan. Not only does she design gorgeous costume jewellery, she also loves fresh flowers and she's a bit of a wannabe interiors stylist on the side. Sneak peeks of her coffee table displays leave me just knowing her apartment is divine! I've been bugging her to let me feature her home on Interiors Addict for like, ever 😉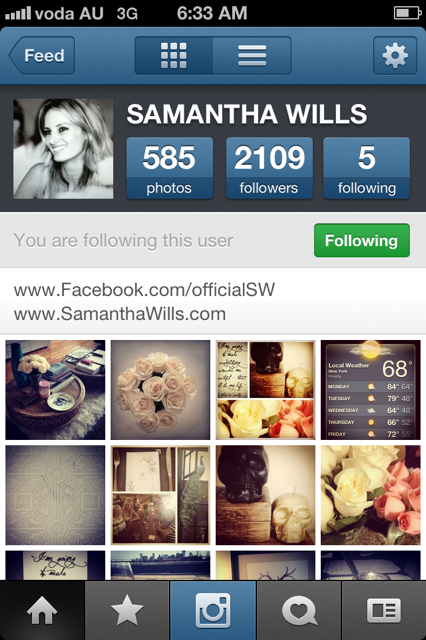 Next up Louise Bell from super successful online homewares store Table Tonic (tabletonic). She also has a beautiful home which she's renovating, gorgeous children and a good dose of healthy living salad and juice inspiration!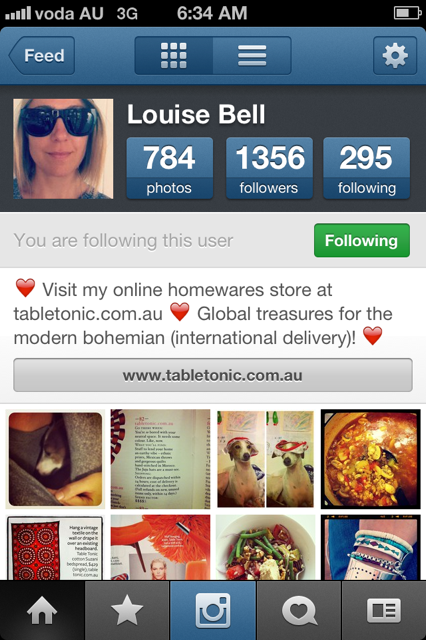 Then check out UK interiors blogger and stylist Will Taylor at Bright Bazaar (brightbazaar). You'll soon work out why he has almost 2,000 followers!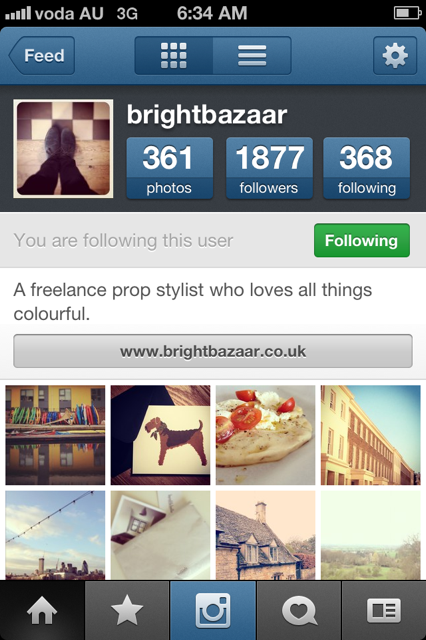 And last but not least Dinosaur Designs co-founder Louise Olsen (sweetlouie) for behind the scenes glimpses of their amazing homewares and jewellery and much more.