There were a flood of new users this week as photo sharing app Instagram became available to those with Android phones for the first time. And overnight it was sold to Facebook for a cool $1 billion! Are you one of the new devotees? If you're a visual person, you may find that this swiftly replaces Twitter as your new favourite social media! I have been using it for a few weeks now and I'm already hooked.
Not surprisingly, a number of stylists and interiors types are using Instagram so I thought I'd suggest a few people for you to follow. They don't just post about interior design and styling, but they all add something nice to my feed (my own instagram handle is jenbishop_interiorsaddict, by the way).
First up, the fabulous Queensland interior designer Anna Spiro, known for her bold use of pattern and colour.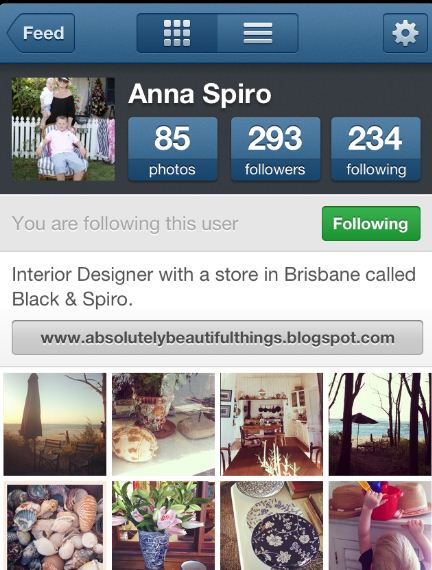 Then there's Mr Jason Grant, super stylist and Murobond paint creator, who has built a bit of a reputation for his fantastic arty Instagram shots, largely taken in and around Bondi.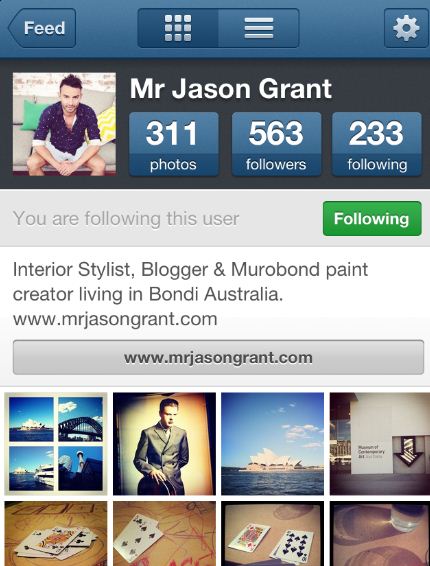 Next up Belinda Graham from The Happy Home Blog, showcasing the life of a very busy, crafty mummy blogger.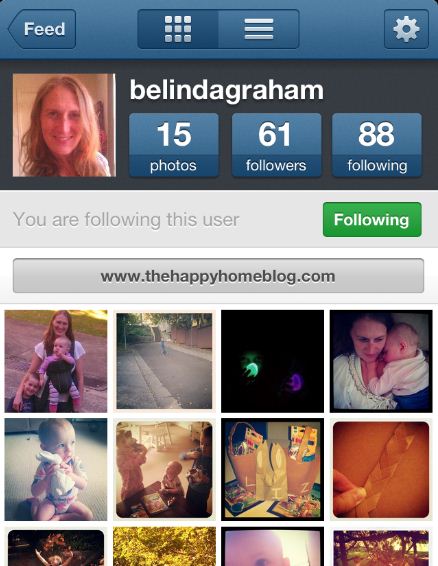 And last but not least Sibella Court (who really needs no introduction), who never fails to disappoint with her frequent photos. She has almost 2,000 followers. Go figure.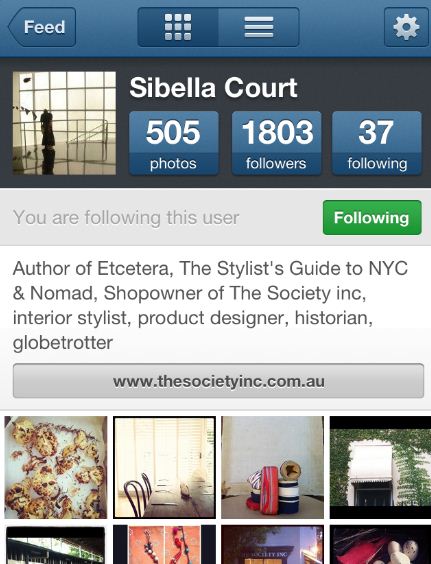 More of my faves next week! If you're not on Instagram yet and you have an iPhone or Android phone, go and download it now and have a play! You might find all the interior inspiration you've been looking for!