With reality TV shows like House Hunters, The Block and House Rules sparking visual interest, DIY home renovations have boomed in popularity. Homeowners are finding the courage to tackle projects to craft the ideal space and boost home value. But is it as easy as it seems on television? Whilst these reality shows offer inspiration and tips to fuel DIY renovations, it takes knowledge, practice and research to really hit the nail on the head.
If you're looking at doing a cosmetic renovation (no structural changes), Cherie Barber from Renovating for Profit recommends to stick to 10% of the property value. "This should be what your home is valued at now, not what you paid for it.
Earlier this year, statistics showed Australia have become a house-proud bunch. According to Roy Morgan, nearly 62% of our county's homeowners carried out renovations in the last 12 months. A significant increase from the 57% three years earlier. Focusing on low cost renovations that will add more value than they'll cost you to do is key. Here are a few ideas to get you started.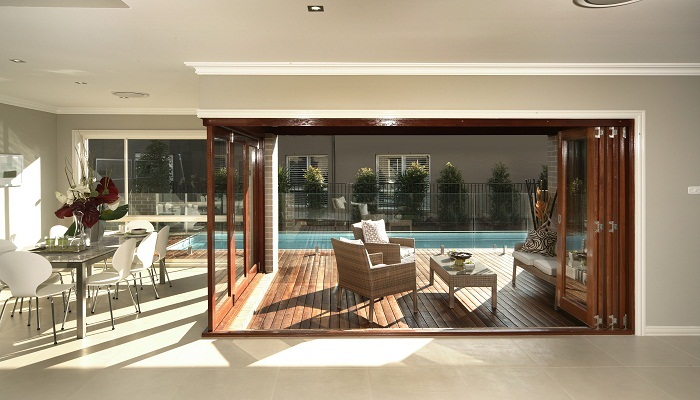 Image source: Complete Home
 – Open Plan Living – There has been an increasing trend for open plan living for some time now. It's a desirable feature demanded by homeowners and buyers. For open plan home renovations, it's important to define the purpose of each room to outline where open plan living will work and where it won't. Borders and functional statement pieces will help create meaning and flow to the space.
Tip: There is such a thing as being 'too open'. Homes still crave some privacy so avoid merging too many rooms together. Spaces that lack definition can happen when a secondary living room is ripped out for open plan, which significantly reduces the total living space. Instead, opt for multipurpose areas with ample amounts of light and create spaces that are open plan with private areas too.
 – The Importance of Kerb Appeal – If you're looking to renovate to add value to your home, kerb appeal is vital. It's also a cost-effective way to modernise the home and add life to a tired looking property. First impressions count and the front façade of the home needs to reflect this. Pressure cleaning and painting external walls can make a huge difference and won't break the budget. Big, bold numbering, a brightly coloured front door that offers a cheerful 'pop' and smart landscaping techniques go a long way. Spruce the garden up with new plants and create entries with pathways.
Tip: Add depth with a fence. This is great way to make a small yard appear larger and establishes a welcoming boundary between the street and your private space. Use accent colours to spark visual interest that can be seen from the other side of the street too.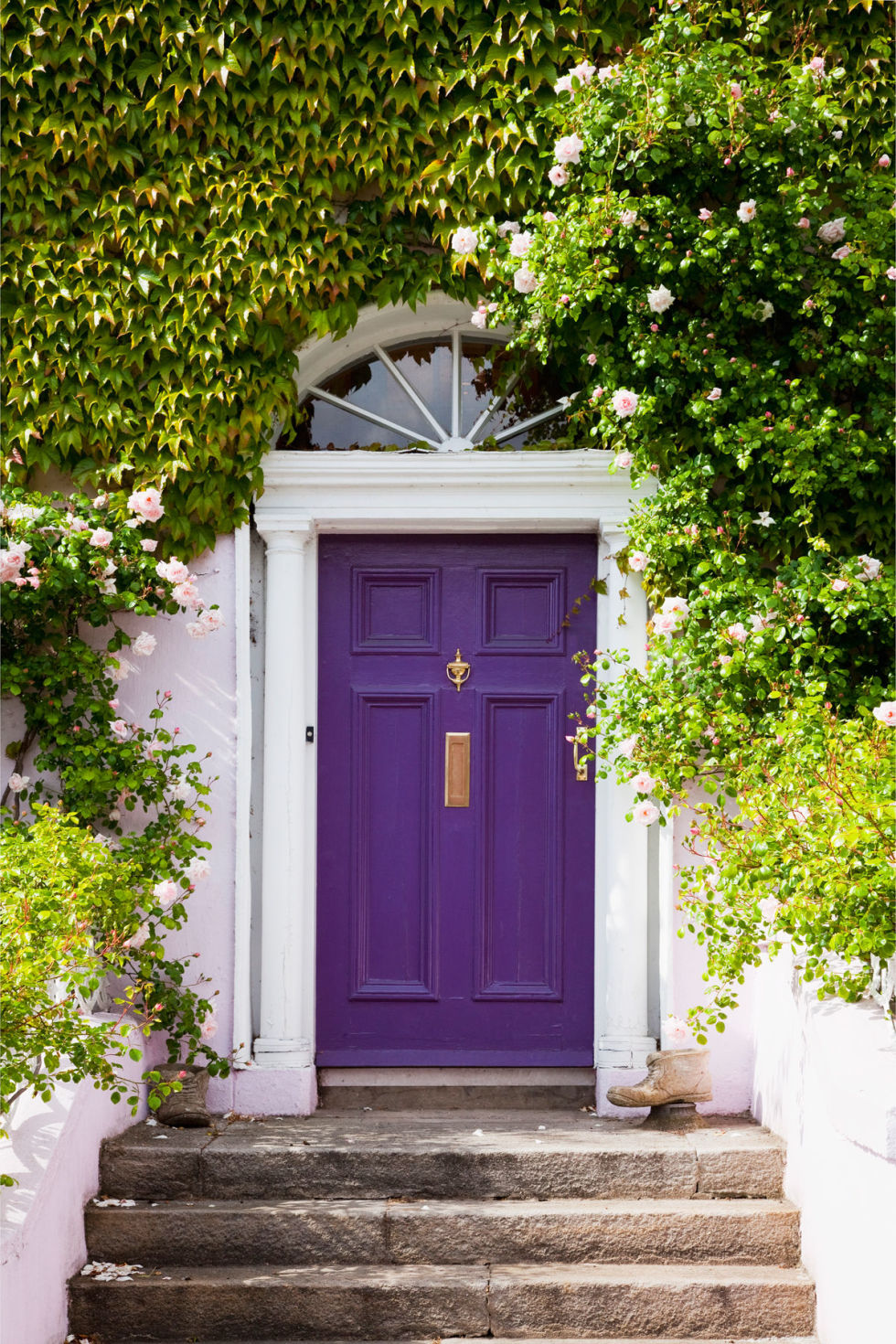 Image source: House Beautiful
– Revamp the Kitchen and Bathroom – Especially when it comes to cosmetic renovations, the kitchen and main bathroom are key areas. The kitchen is a big- ticket item when it comes to boosting property value. Don't be afraid to spend money here for a high return of investment. Think new and quality appliances, a practical open plan layout and ample storage. Decent fixtures should be installed in both spaces with modern appeal to attract buyers and investors.
Tip: Use a wall mirror for small bathrooms to make the space look bigger and add features like a heated towel rail for added luxury. For the ultimate kitchen facelift, it's recommended to use 2% of your current property value. This will revamp the entire space including labour costs.
 – Bring the Indoors Outside – A healthy outdoor space goes a long way with modern homes and property value. Think of the outdoor area as an additional living space and merge the two worlds together by bringing everything you love and see inside, outside too. This space should be treated as an extension of the home and be seamlessly connected. Make the outdoor area functional by zoning off spaces. Decking and patios make the outdoor room usable all year around and if budget permits, consider adding an outdoor kitchen to make entertaining easier.
Tip: Comfort, lighting and shade are key for outdoor spaces! Pull colours, textures and furniture styles from inside the home outside. If you're adding a patio space, complement the existing architecture by utilising unique features of the property in the design. Use fencing and shrubbery to add boundaries and an element of privacy.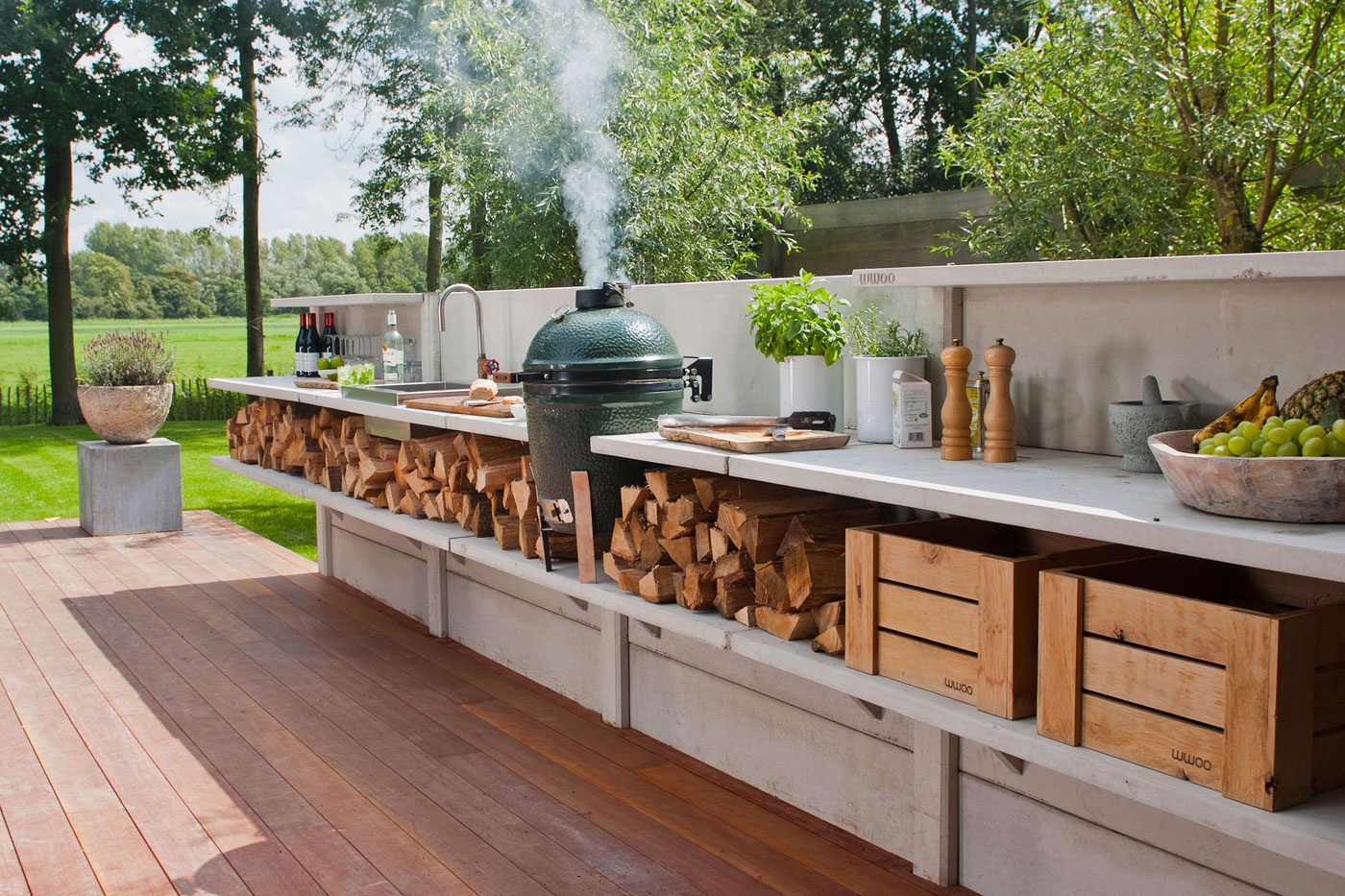 Image source: Country Living
 – The Little Things Matter – Great renovations aren't just about knowing what to target. Attention to detail is paramount and will help turn a good renovation into an exceptional one. Never underestimate the importance of a quality paint job and the transformations a fresh coat of paint can make. Updated light fixtures in all the rooms can lift the modern appeal and create a statement too. Invest in value-adding details that won't cost and arm and a leg. Air conditioning, polished floorboards or new carpet, security systems and high-quality branded kitchen appliances are small investments that offer big value.
What areas will you be focusing on for your home renovation?
Author Bio: This article is written by Jayde Ferguson, who writes for Stella Design & Construction – a specialised home improvement company that focus on high quality house additions and renovations. You can catch her on Google+.