Proving that money is no obstacle when it comes to creating beautiful, interesting interiors, this owner-built Byron Bay house is bursting with warmth and personality. The home of Kit Scholley, one half of the mother/daughter interior styling and staging duo Alida & Miller (we recently featured her mum's beautiful abode), this home started out as a simple shed before being transformed with an assortment of upcycled finds.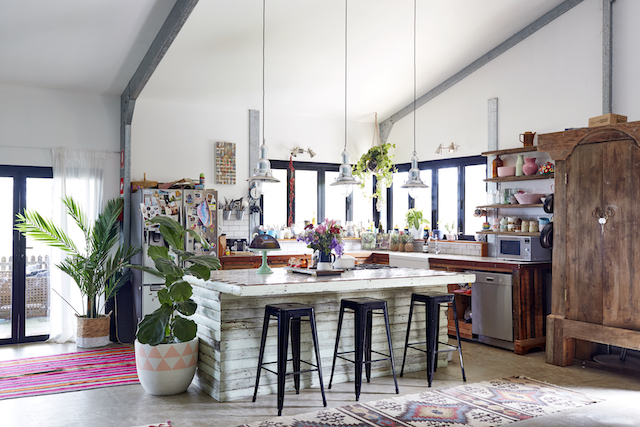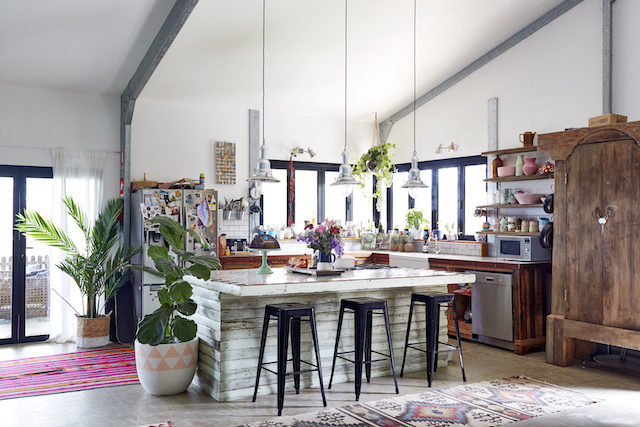 "I am proud all of the repurposed and reworked furniture we used in our home as we really had no limits or creative boundaries. All of our sinks are antique sideboards that we have put old iron sinks into and our kitchen is actually two antique vintage buffets from India. We took the tops off them, tiled them and cut out a hole before finishing them with a beautiful porcelain butler's sink," says Kit of the home she shares with her husband and two sons.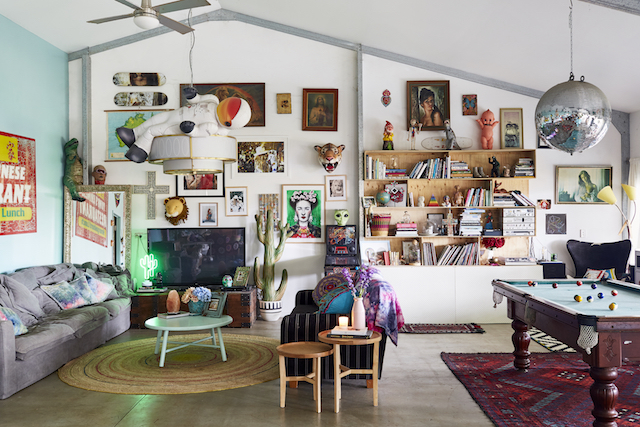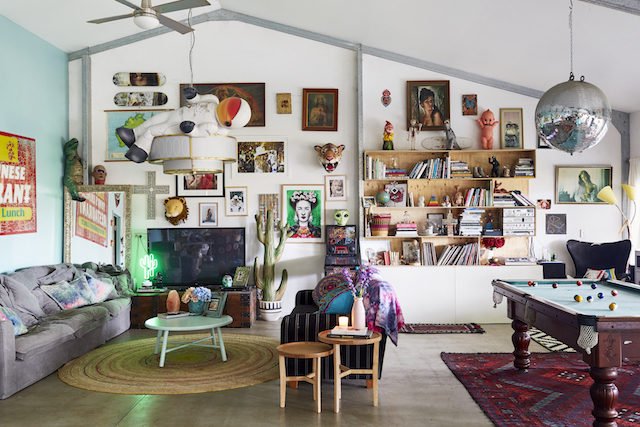 Essentially a large, open-plan shed, the home was built by Kit's husband, father and friends over a one-year period. "We built the shed when I was 25, and had a small budget so we did have a few limitations and restrictions but I wanted to be very true to the fact that it was just a great big old shed. I wanted it to have New York loft type feels, so I tried to stay true to the scale and the open layout of a traditional loft.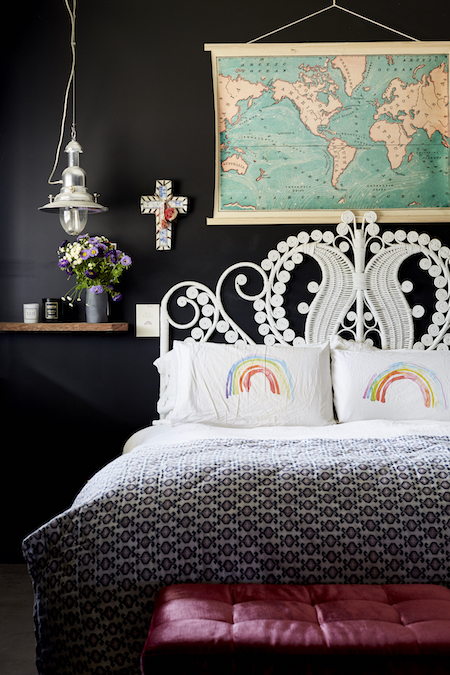 "I thought it would be a great feature to have massive open living spaces and I wanted the sheer scale of the house to catch your attention when you first enter through the front door. I think we achieved this," says Kit.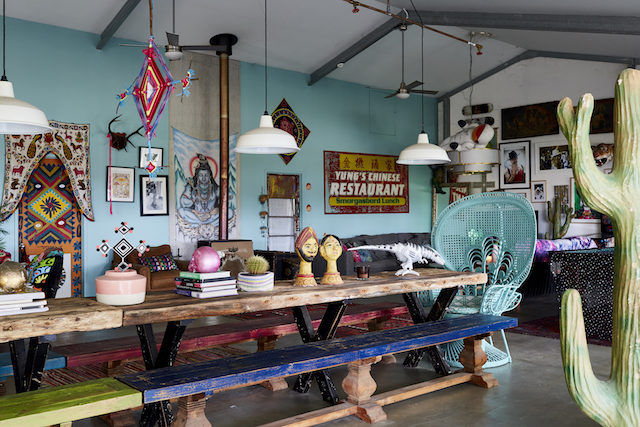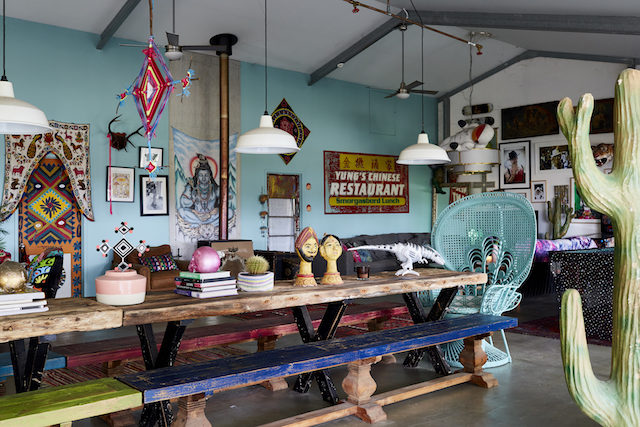 And while the space is large, the styling gives it a cosy and inviting vibe. "I wanted the large space to also feel very warm and homely so I made lots of little snug sitting areas and living spaces, all with an eclectic feel using lots of beautiful timbers and clashing fabrics and colours alongside big rugs all over the floor to soften the concrete slab," says Kit.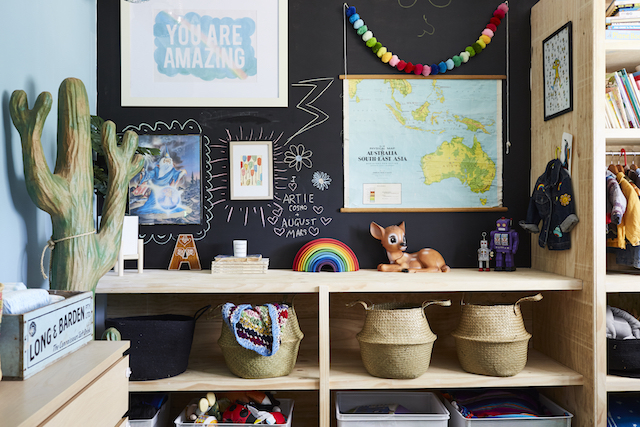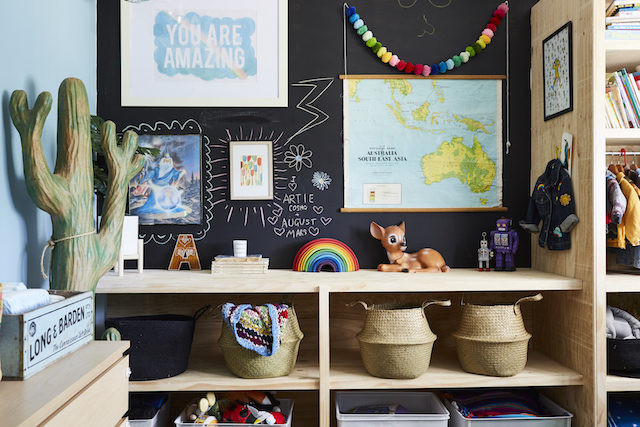 While her background is in fashion styling and art direction, it seems Kit was destined for interiors – she was drawn to set design on photo shoots. "Having been brought up with professional renovators it was in my blood I would say, so when people started offering me money to style their houses I knew that perhaps a career shift was on the cards!" Kit who now works alongside her mother Margaret in their Byron Bay business.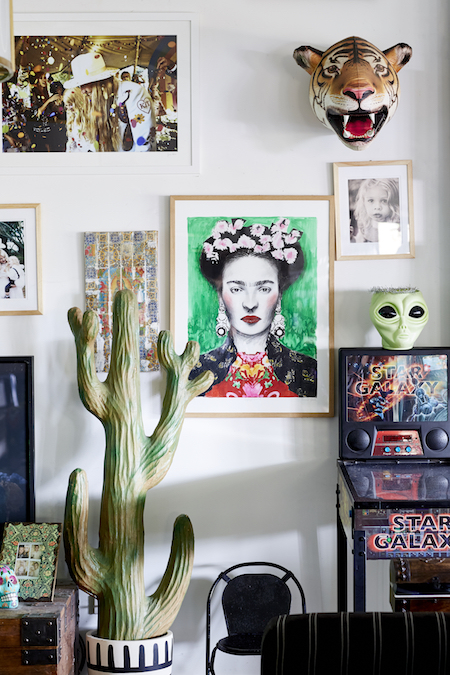 Check out Alida & Miller online.
Photography: Jessie Prince