Inspired by her three-month artist residency in Arita, the birthplace of porcelain in Japan, ceramicist Milly Dent has created the Sora and Dango Gem ranges. A fusion of her unique, contemporary style and the ancient techniques learnt at Kouraku Gama – a kiln with a 150 year history – it is a new aesthetic for the acclaimed Sydney designer.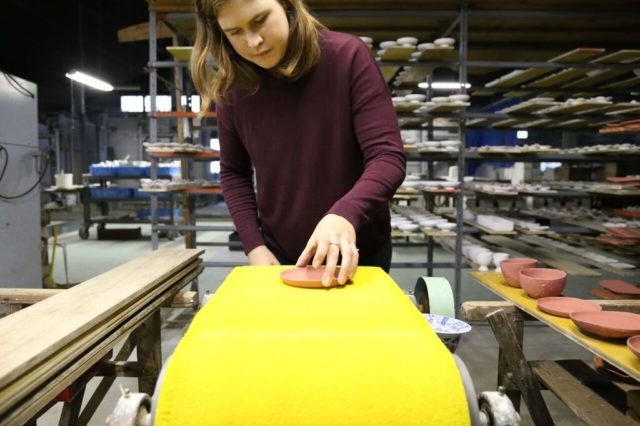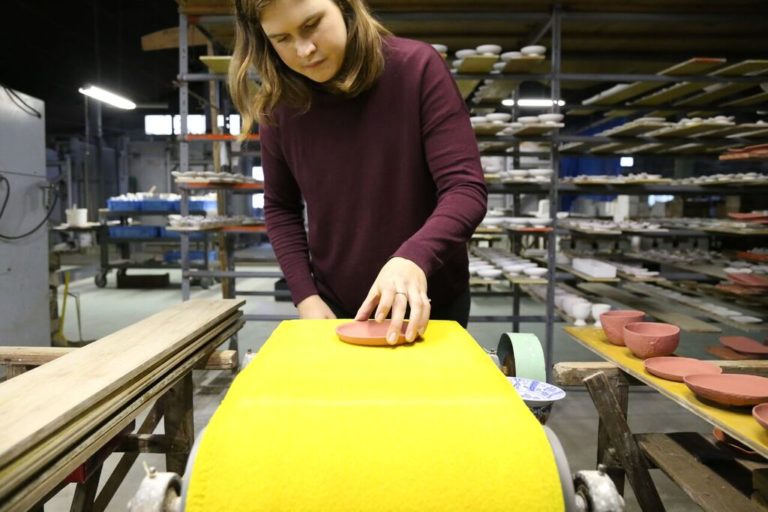 Hand-crafted to reflect both Japanese and Western styles of dining, the Sora Collection is focused on simple, traditional Japanese design considerations. "The Japanese have an incredible sense of purposefulness and thoughtfulness, which they instil in everything they do," explains Milly. "Considering simple details like how the hand would hold a piece or how liquid would flow through it, was my way of paying homage to this idea while remaining true to my own style."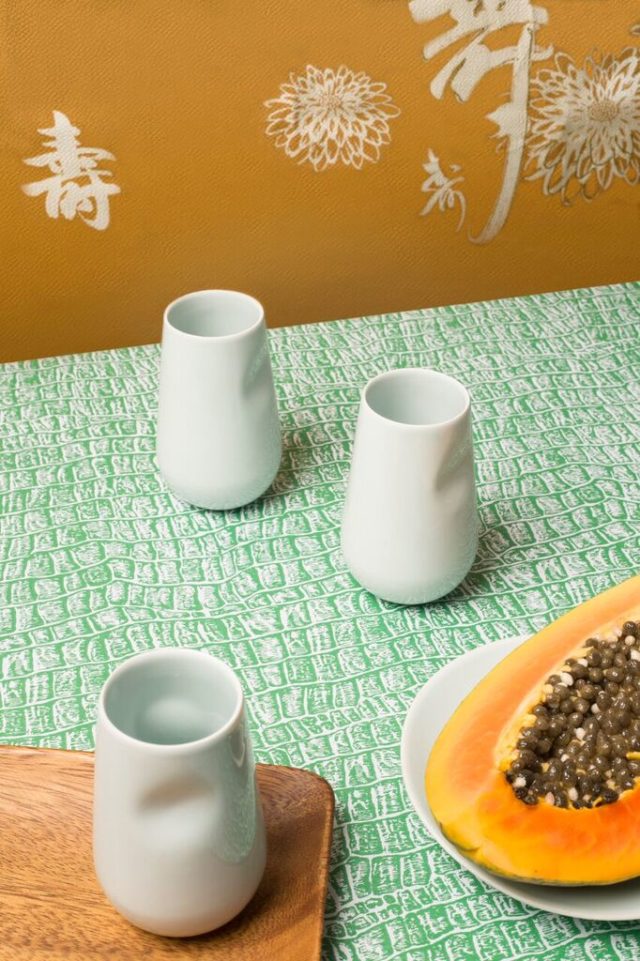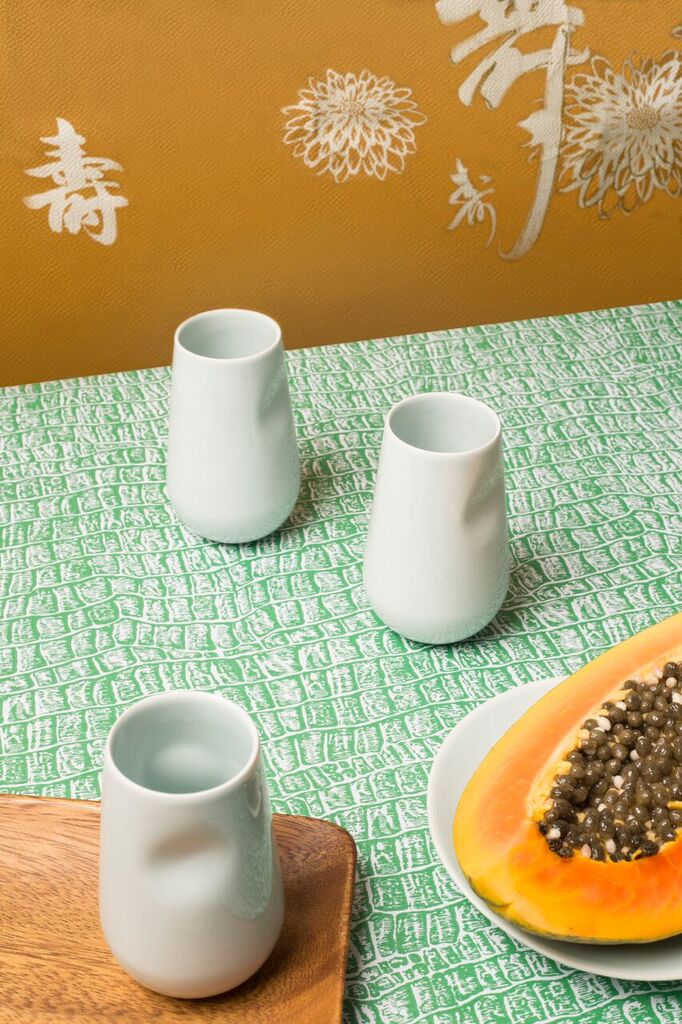 The stemless Ame Flute is an example of this. A striking blue porcelain alternative to a traditional glass flute, it can be used as a champagne glass, a vase or a sake cup. Sold in sets of three and five, it is an ode to Japanese superstitions surrounding the unlucky nature of the number four.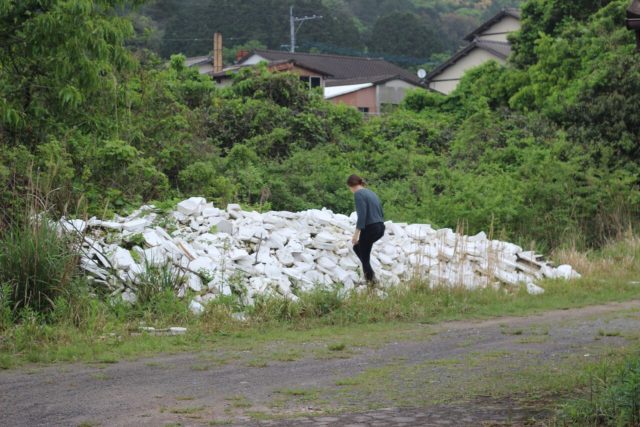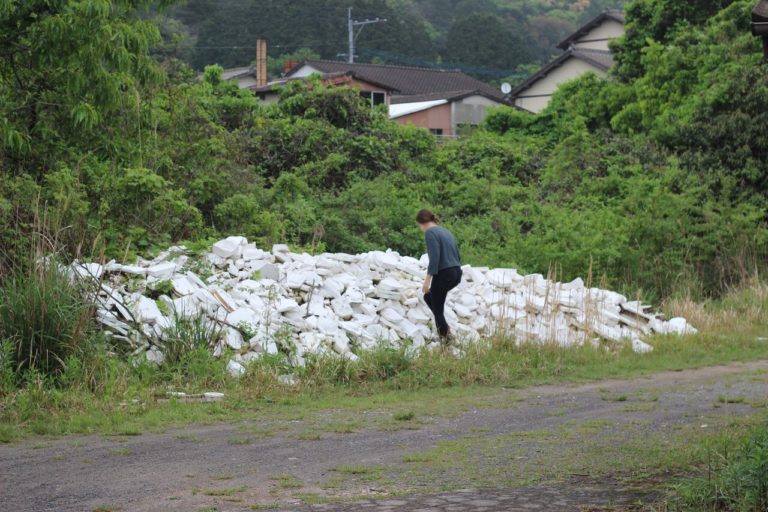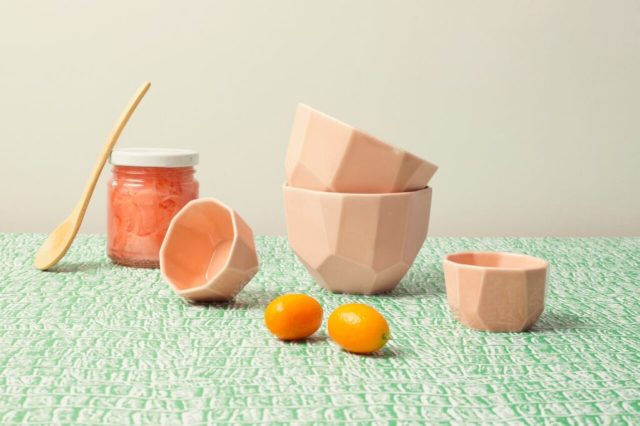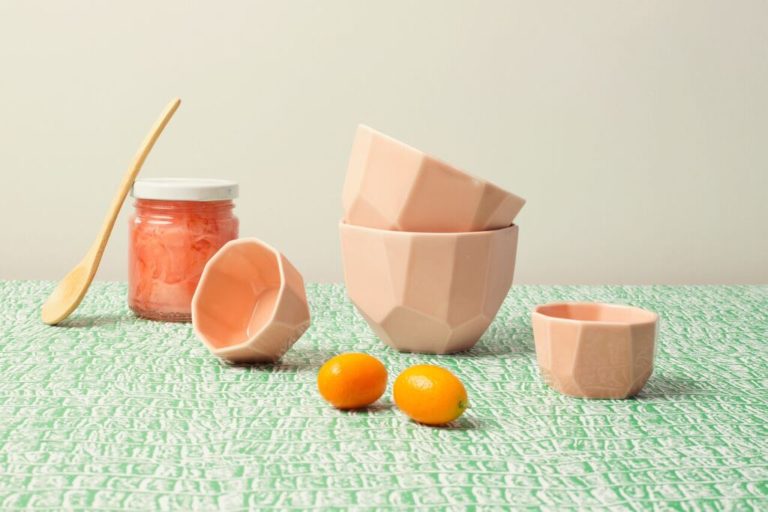 The second range, Dango Gems is based on Milly's signature geometrical Gem Cups, crafted using fine Arita porcelain. Each of the four colour ways is in a limited edition run of ten, all numbered for exclusivity. Milly developed the range by mixing air pressure with sand, resulting in the exterior glaze being slowly worn away to create a soft, textural surface. The earthy tones are inspired by Hanami Dango, a Japanese rice treat that is served during the Hanami Cherry Blossom season.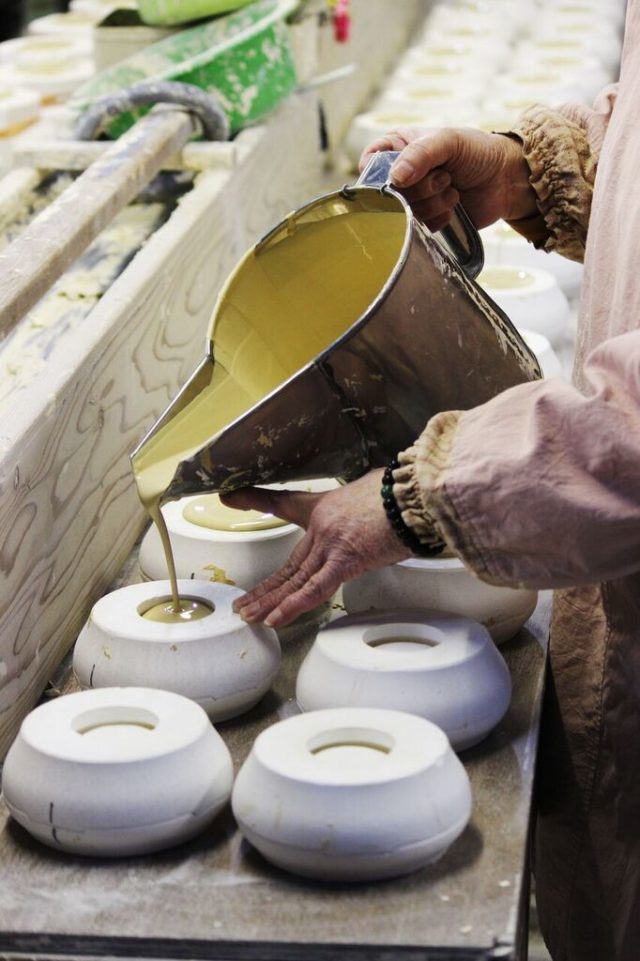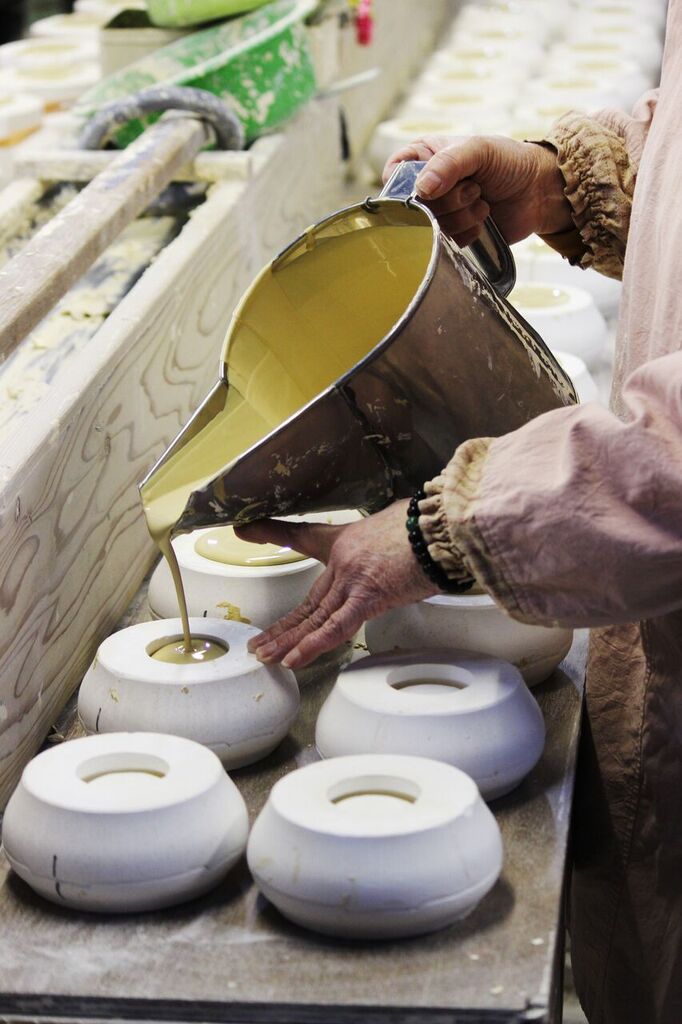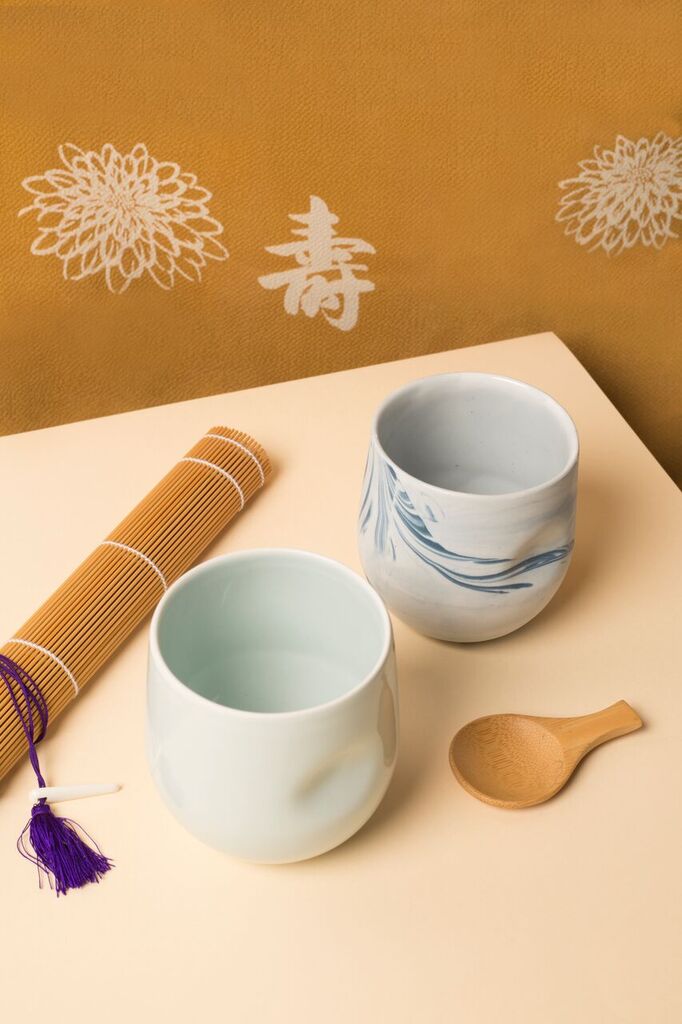 Supported by the Australian Council for the Arts, Milly's temporary home saw her expand her knowledge of porcelain, through research and making, as well as learn traditional ways of production within the factory. The opportunity also gave way to a change in style, inspired by her new surrounds. "Arita is part of the leafy green Kyushu island. Here there is a sense of timelessness and beauty, with the village surrounded by mountains and forests, with clear streams weaving between traditional houses and ceramic factories. I really wanted to capture that sense of space, form and clarity in my new work."