Stylist Megan Morton's much anticipated second book Things I Love, is finally out today. Hooray! You may have been getting into the spirit already over on Instagram where Megan and I have been running a seven-day photo challenge (winner to be announced any day now). If, for some BIZARRE reason, you're still not sure whether to go out and buy it, I'm here to tell you a little more.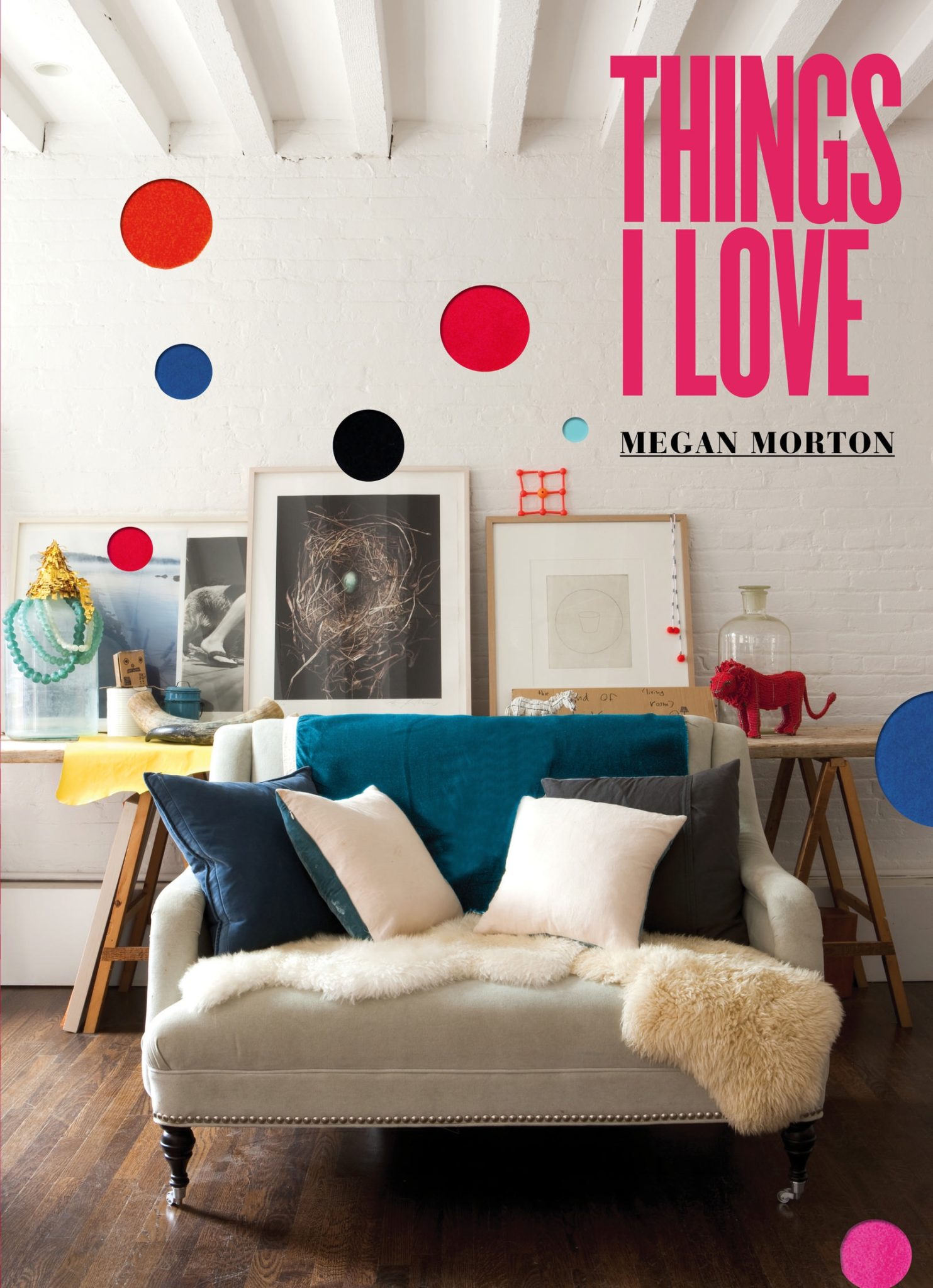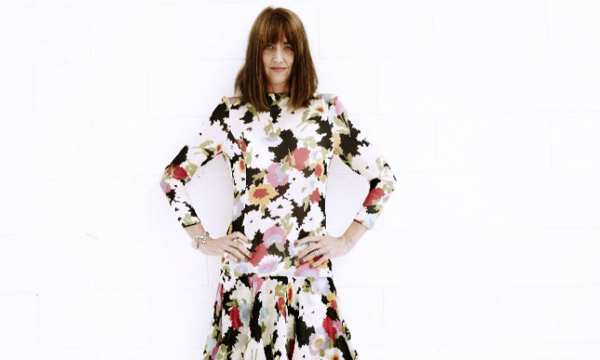 I'm lucky enough to have seen a copy already and it really is something special. Not that I'm surprised. Everything MM does tends to be a bit magical.
"While it is definitely a book, it really is so much more," she says. "You see there is a cut out and keep section. We will call them postcards but they are so much more than that!" (One of them has a pineapple on it, yay! I'm having an argument with myself over whether to tear them out or not! Yes, I know tearing them out is the whole point!). "Do you remember cutting up your magazines and collaging your folder? Well I wanted to regain that sense of wonder I had for magazine pictures and create some you could cut out, frame, collage, fill a pinboard. Because it really is the essence of styling."
This book gives grown-ups permission to cut out and stick and fill in blanks and to "zig when others thought you would zag". What's not to like? It also teaches you how to make tulips go droopy and how to make your bed look like they do in the ads. Genius. There's a fold out Home Love Manifesto full of inspiring words and just downright smart advice, like "your home should either be underdressed or overdressed. Anything in between can be yawn." There's even a list of the best movies for house perving (including The Royal Tenenbaums!). Yes, this book really is the biggest treat EVER. It's the kind of book you'll wish you'd thought of yourself. Damn!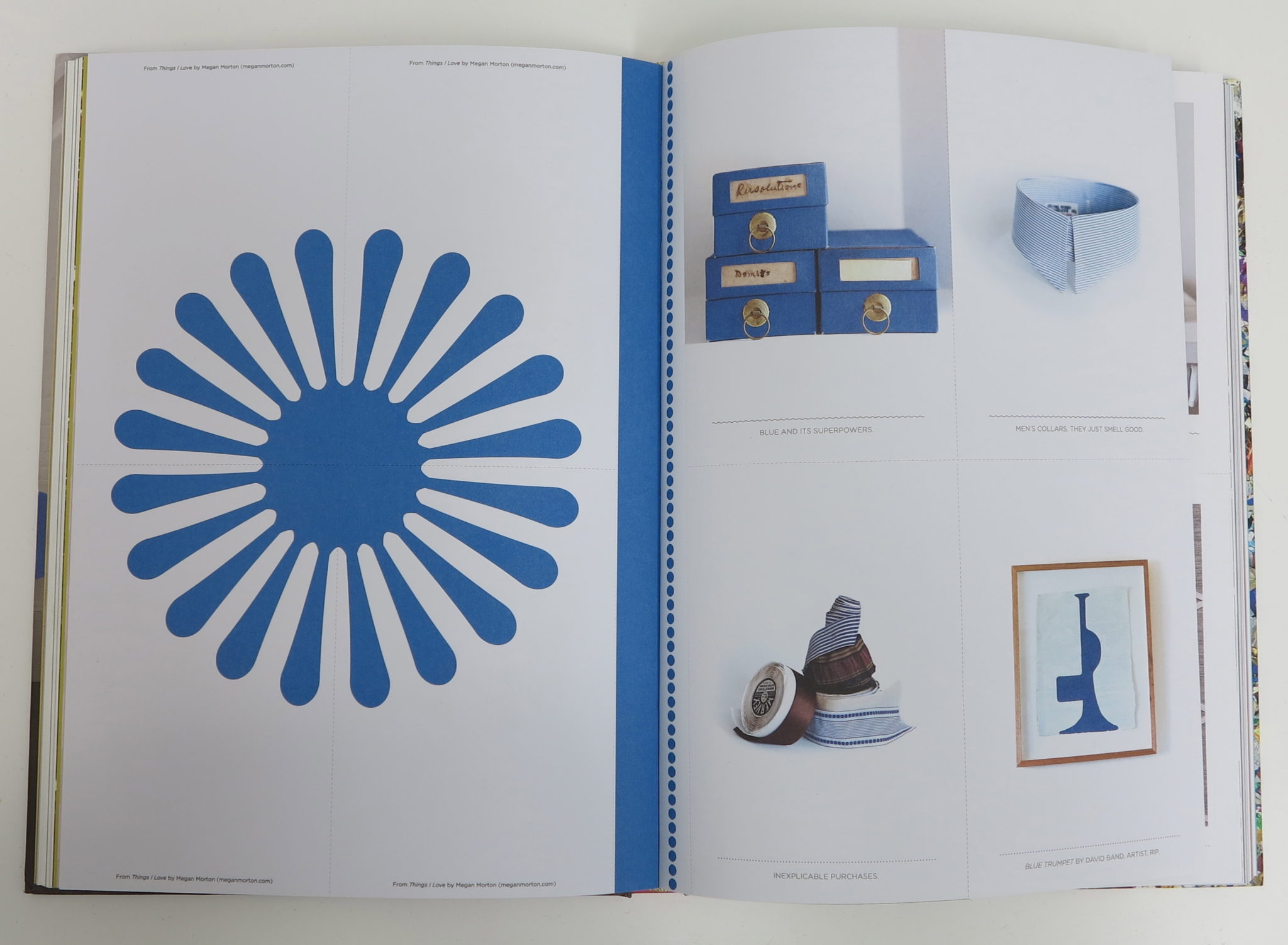 "I also wanted a book where I could share all of the delicious people I get to work with," says Megan. (Really cool, clever people including Arent & Pyke, Rachel Castle, Chelsea de Luca and Henry Wilson). "And houses–how could I not show my ultimate house pervs?" (Megan's own home, which appeared in Vogue Living, is included). "All done with conviction and dedication, the spaces in Things I Love come in many shapes and sizes but best of all they show a decorative spirit like no other." And you can bet your bottom dollar they're not those kind of show homes you can't imagine anyone actually living in.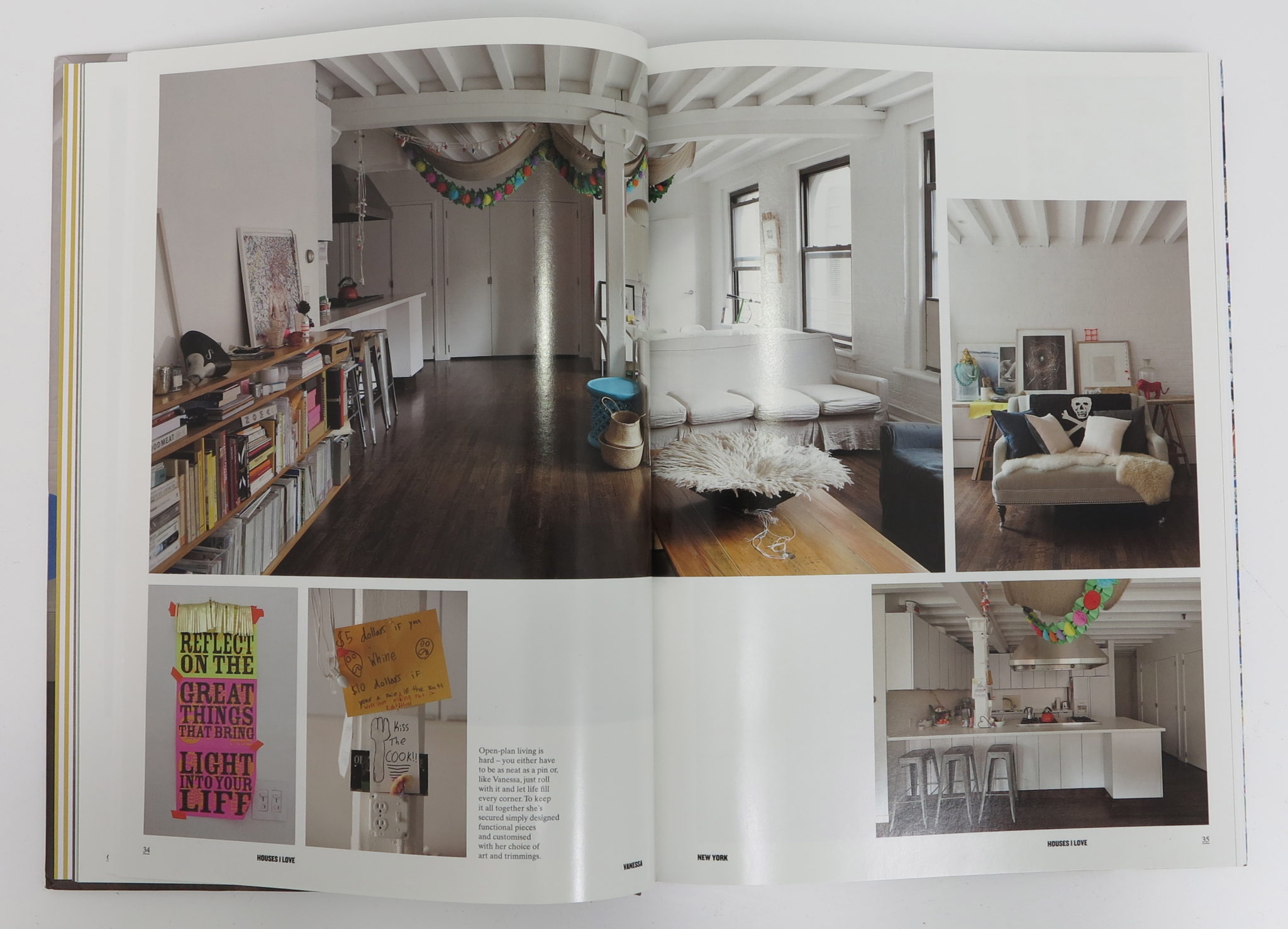 Want to learn, step by step, how to make an art wall like a Kate Spade store, how to clean a vintage painting or  de-wrinkle a ribbon? "A stylist knows lots and lots across a lot of material and I, at the end of the day, have always been a really good sharer," Megan adds. "Things I Love is my 15 years styling and interior experience, all my tricks and best of all, all my treats!"
It's been a huge and successful year for this lady, opening her School and propery in the same building as Kitchen By Mike and Koskela (Russel Koskela's in the book), continuing to work as an in-demand stylist, being a mum. I'm not how sure she does it but she does it all with an infectious and genuine enthusiasm. Having been to one of her workshops at The School, I can vouch for MM being the real deal. Do yourself a favour and get yourself to one of the famous Holly Hipwell (she's in the book too, as one of the people Megan loves) flower bomb classes, like, now!
Megan, I salute you. This is worth so much more than 50 bucks! Buy this for Christmas presents, people. Your friends will love you for it. I loved her first book, Home Love, but this one? Takes it to another level!
Want to know more about MM and her work? Read my interview with her from earlier in the year.
Things I Love is published by Penguin Books Australia, RRP $49.99.
Portrait of Megan by Harold David