This morning I had the pleasure of meeting Queensland interior designer Anna Spiro at the Sydney launch of her gorgeous wallpaper range for Porter's Paints.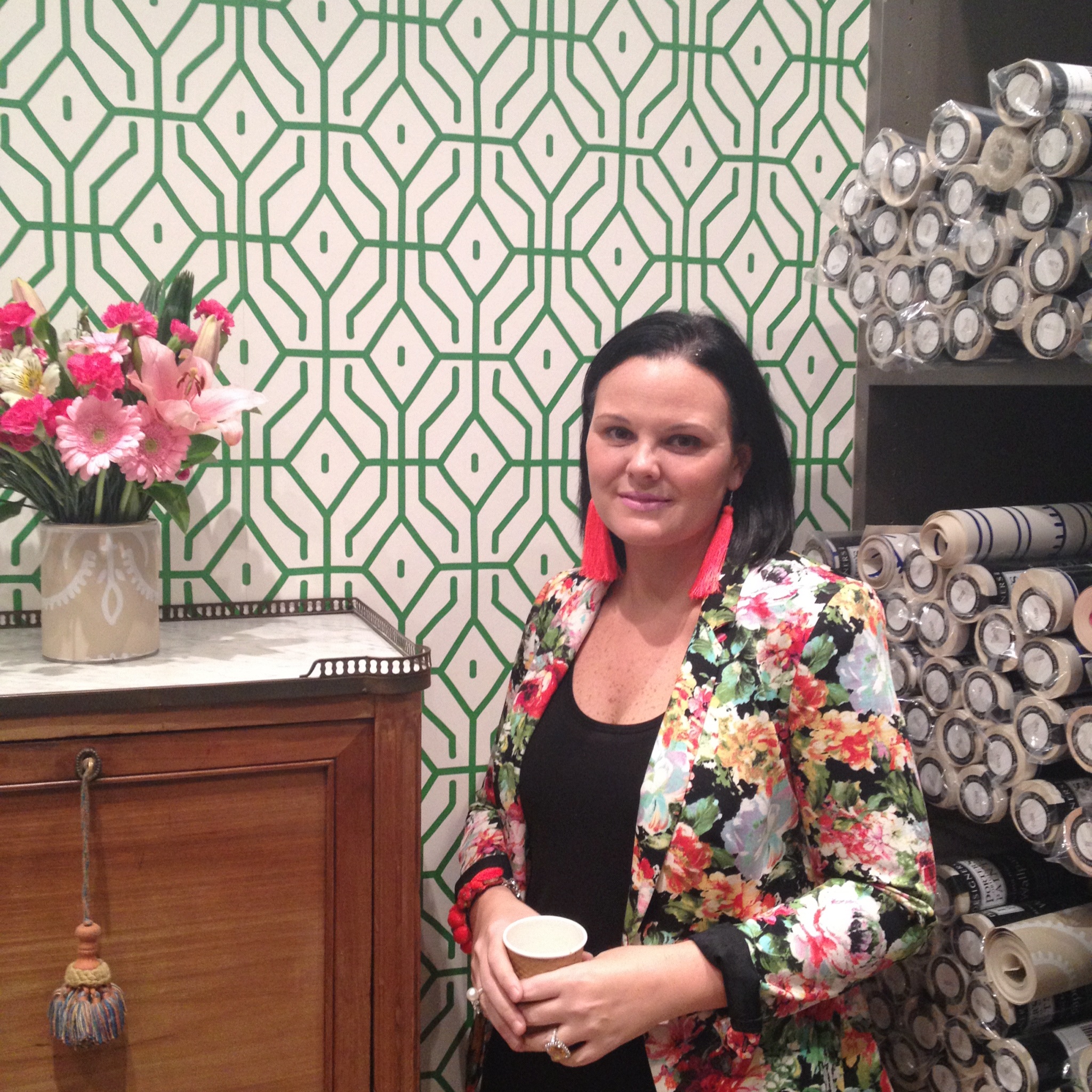 I've long been a fan of Anna, who I had interviewed but not met in person until today. And she's really lovely, I'm pleased to report. While the rest of us are in love with her creations, you can tell Anna still can't really believe she has her own wallpaper range and a sample book with her name on the front! She told me it's quite overwhelming to think other designers might use her designs in their projects.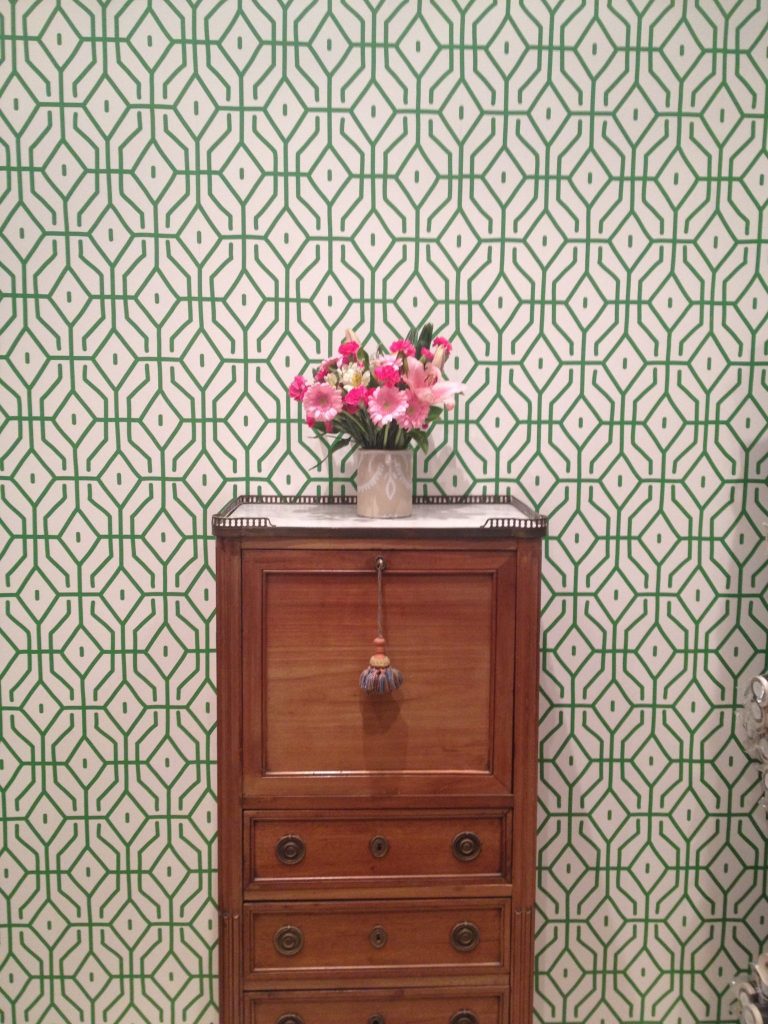 Porter's approached Anna about the collaboration back in September. They've been delighted with the great response to the range of three hand painted designs (Rosey Posey Trellis, Round and Round the Garden and Higgledy Piggledy Stripe) in 15 colours. It is no surprise that bold pattern and colour are the order of the day but there are neutral options too, providing something for everyone.