By Freddy Grant
Remember when Larry La Trobe, the popular bronze statue of a dog in Melbourne's City Square, was kidnapped? Well the woman behind some of Australia's most iconic public art is revisiting our canine friends in her upcoming exhibition Doggerel Dreams. But even though she is famed for her humorous imagery, she says she is serious about her art.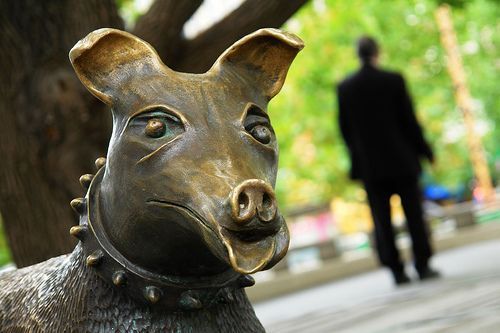 Pamela Irving has been telling stories through art since 1982. "I have always been a creative person, I can't help myself. I have a compulsion to create. I love stories, my work is very narrative, so instead of writing stories I tell them through my artworks."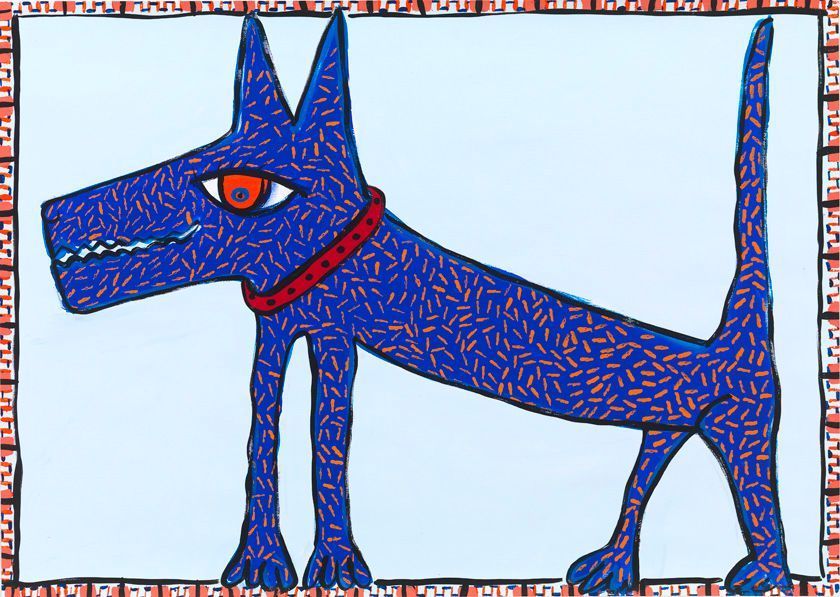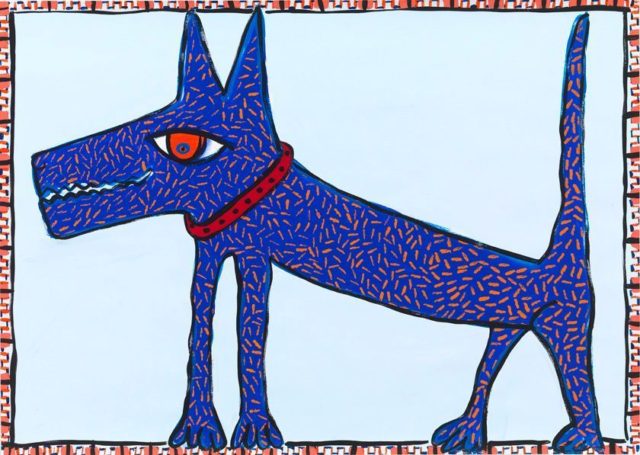 One of Pamela's favourite works is Niki de Saint Phalle's Tarot Garden, the monumental mosaic sculpture park in Tuscany. She has even created her own version on a smaller scale in her courtyard. "My courtyard is completely covered in mosaics. It's called the Birds of a Feather Courtyard. The roof top ledges are covered in bird figurines and all the walls are covered with mosaic birds. It's really joyous; it's a celebration of kitsch."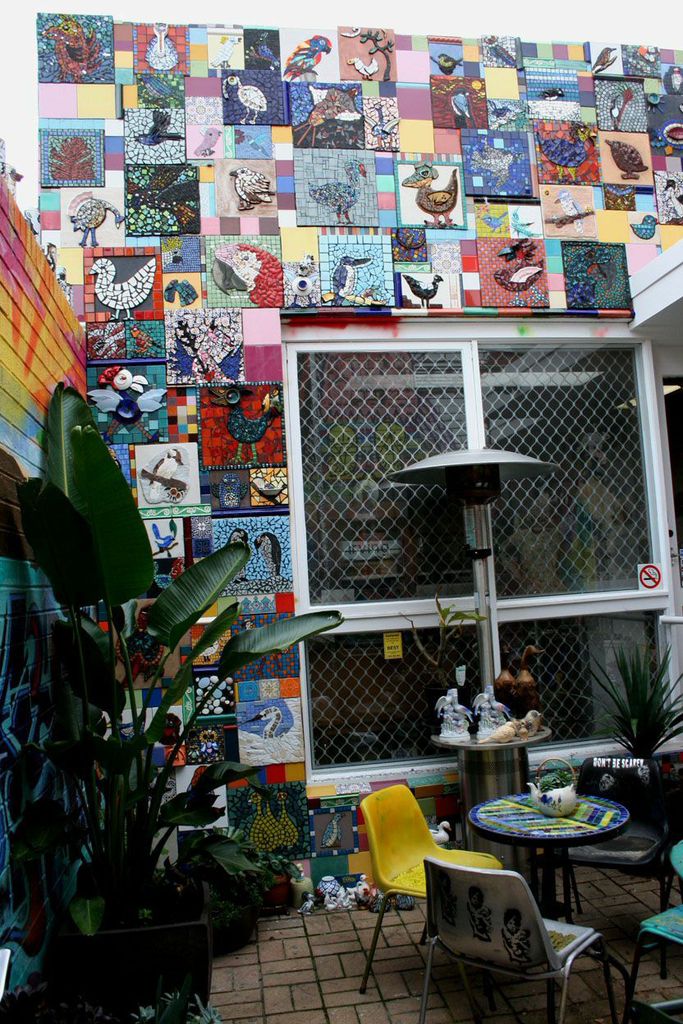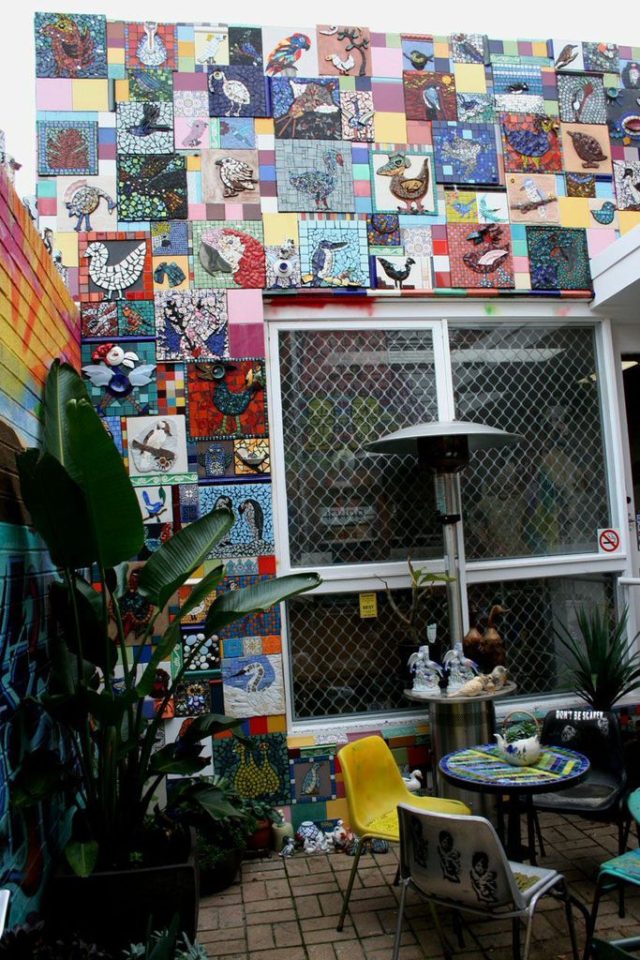 So kitsch in fact that when the director of Luna Park (one of the kitschiest places in Australia!) saw it, she wanted Pamela to create something similar for the park. "Luna Park was a wonderful commission which took four years to complete. Making works for the public domain is very satisfying. I have been very fortunate to get some wonderful locations for my work like the City Square and Luna Park, both iconic locations."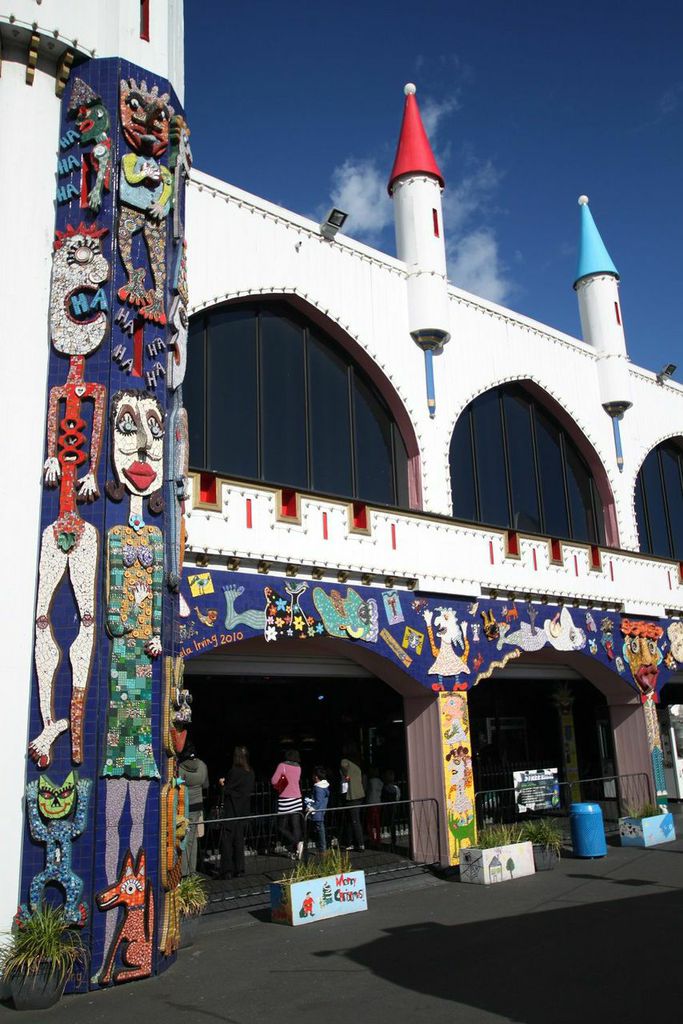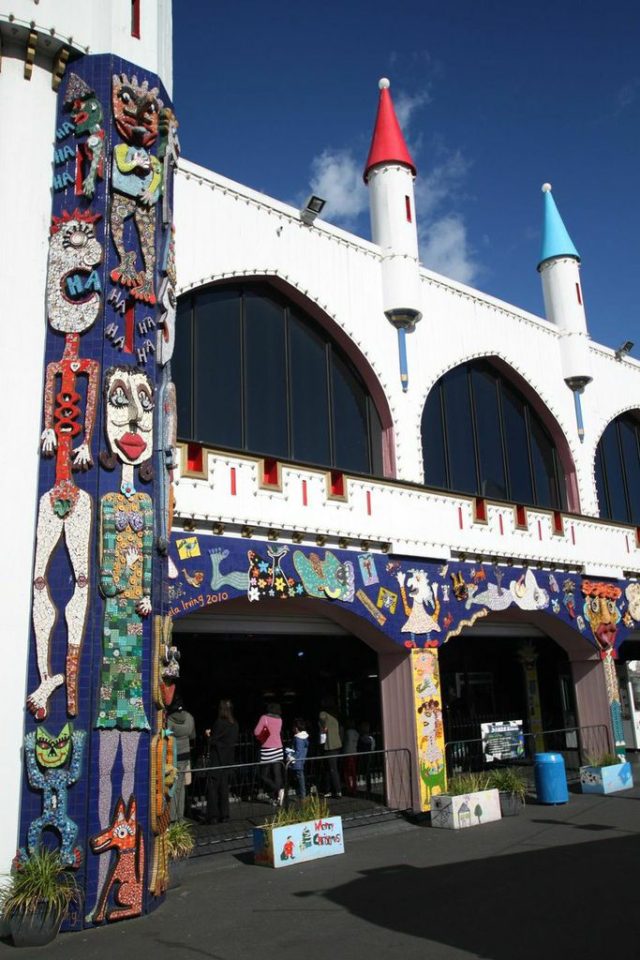 Throughout her career she's needed to do both commissions and her own exhibitions to make a living, but says she wouldn't take on a project that didn't feel right. "It's actually quite a challenge to do some commissions and you learn a lot from doing them. Commissions make you problem solve. I don't take commissions that require me to work in a way I am not comfortable with, for example, I would not take on a commission to do realistic portraiture, I could do it, but it's not my natural inclination. Doing that is not fair to the client nor to myself."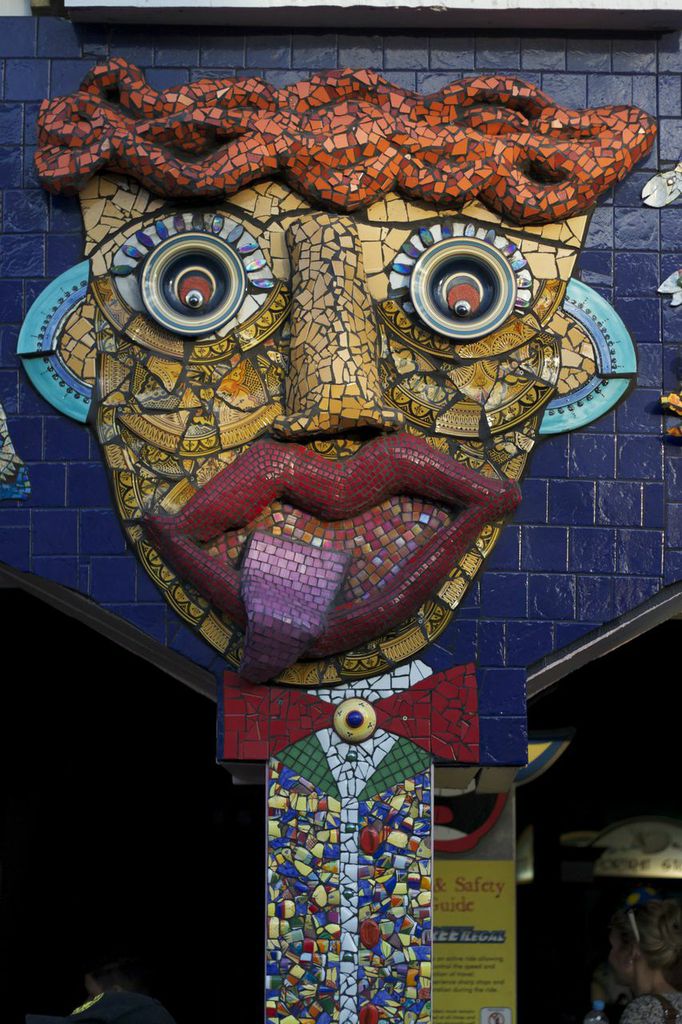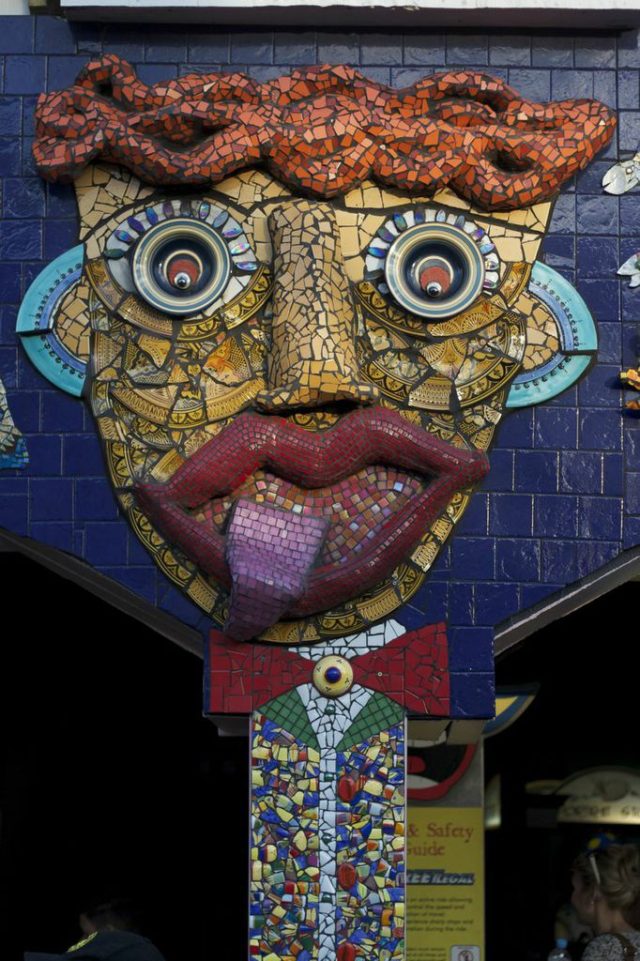 Although she uses humour in her pieces, she insists she takes her work seriously. "I use humour to tell my stories. I like to be happy, I try to surround myself with things and people who make me smile. Just because something is playful or humorous does not mean I am not serious about what I do. I trained formally, but my natural inclination is to work playfully."
She also realises how motherhood has changed her style. "My work has grown and changed over the years. I have been making art full-time since 1982. Having children lightened my palette and approach to making art."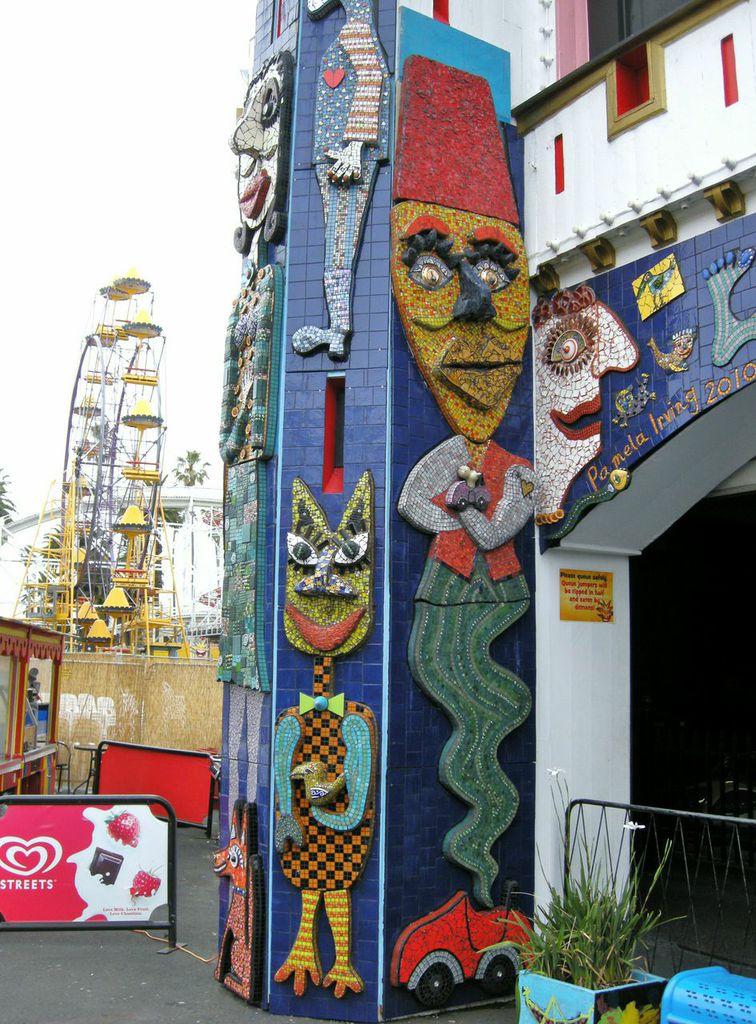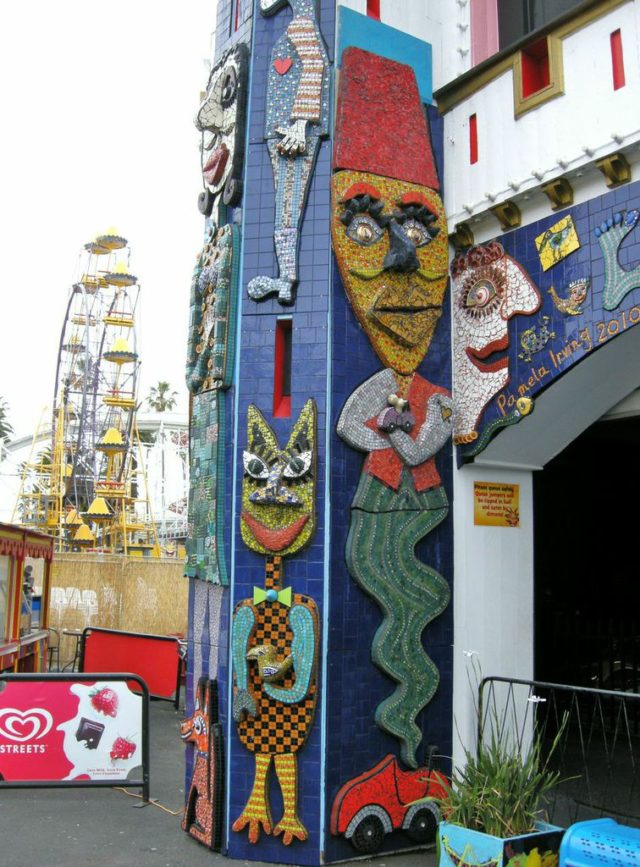 Pamela's achievements just keep on building. Not only has her sculptural mosaic Mr Logomania, the Man who Loves Words recently been acquired by the Museum of Art in Ravenna — considered the most prestigious mosaics collection in the world — she is also being exhibited alongside one of her art heroes, Sidney Nolan, at WG Art Consultants' show Works on Paper II 2015: an exhibition of important works. Sidney is a toss-up with Arthur Boyd for Pamela's favourite Australian artist.
"Both were very inventive, both created iconic Australian images and constantly developed their styles right up to their deaths. Both Nolan and Boyd were narrative artists too. I love the stories their works told: Australian myths, biblical myths and the Australian countryside. They both captured quintessentially Australian themes. I really admire their work ethic, their commitment to art making and their imagination. Their works still excite me after 30 years of looking at them."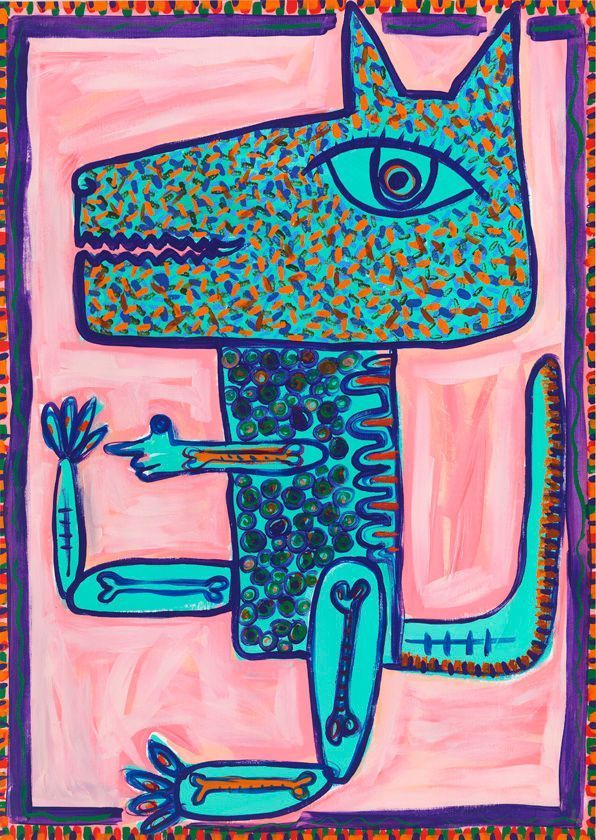 Doggerel Dreams is on at the Gallery on Sturt, Ballerat until 21 April. If you can't make it and want to own a piece of iconic Australian art, her work is also available at Bluethumb.
— Freddy Grant is from Bluethumb, an online art gallery that makes buying and selling art easy.