Melanie and David Hardwick, who run furniture and homewares brand Hardwick & Cesko, have lived in this Annandale terrace since marrying six years ago. These days, they share it with daughter Evie.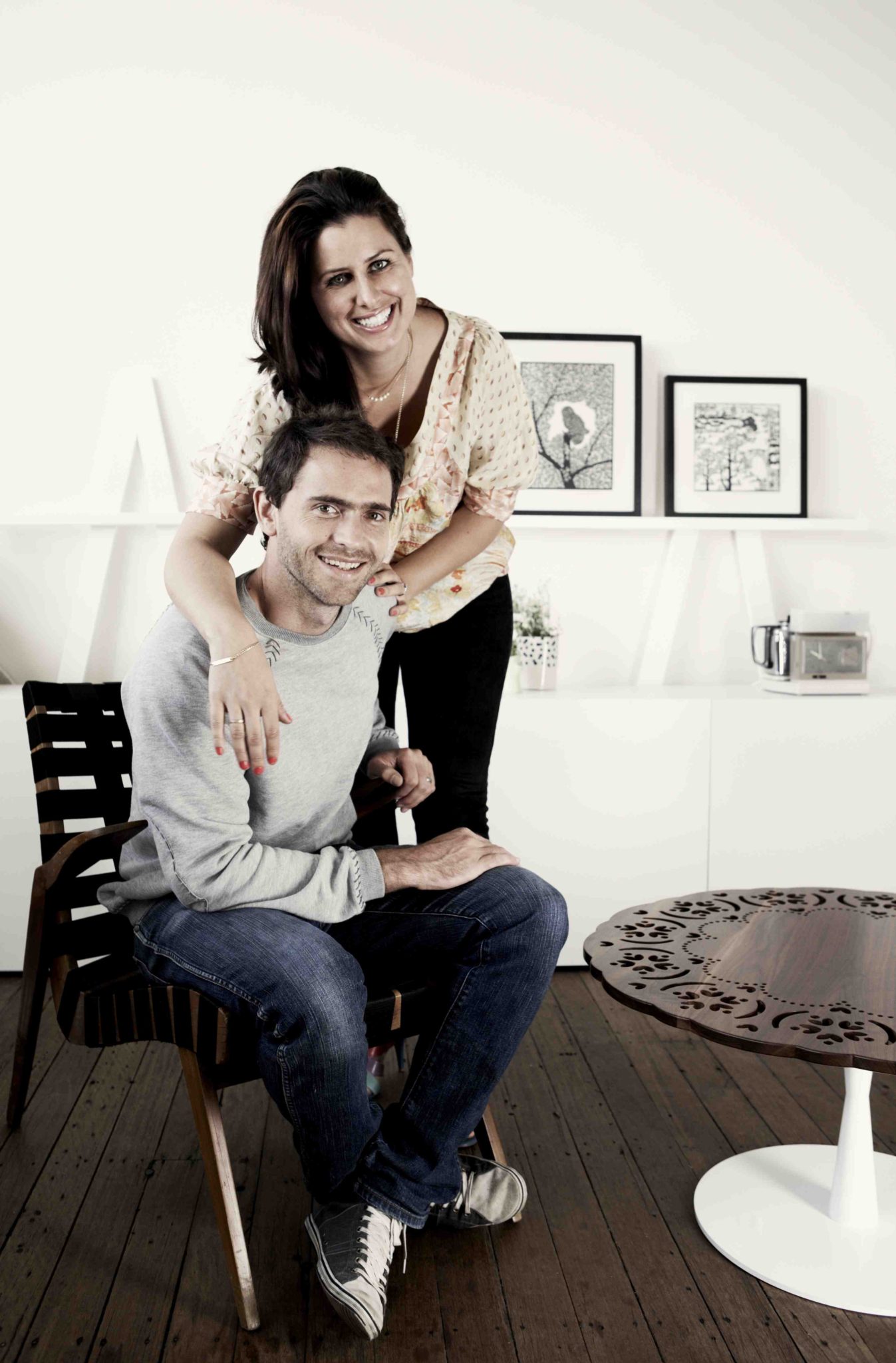 They've created a stylish yet practical family home with plenty of storage. It helps, of course, that David is a furniture designer and a dab hand with a toolkit. Melanie's advice is: "Don't rush in, wait for the right piece and develop your spaces over time. Also, have a plan, even if it's a loose one, to stop you falling in love with something in a shop that's not right for your home." So true!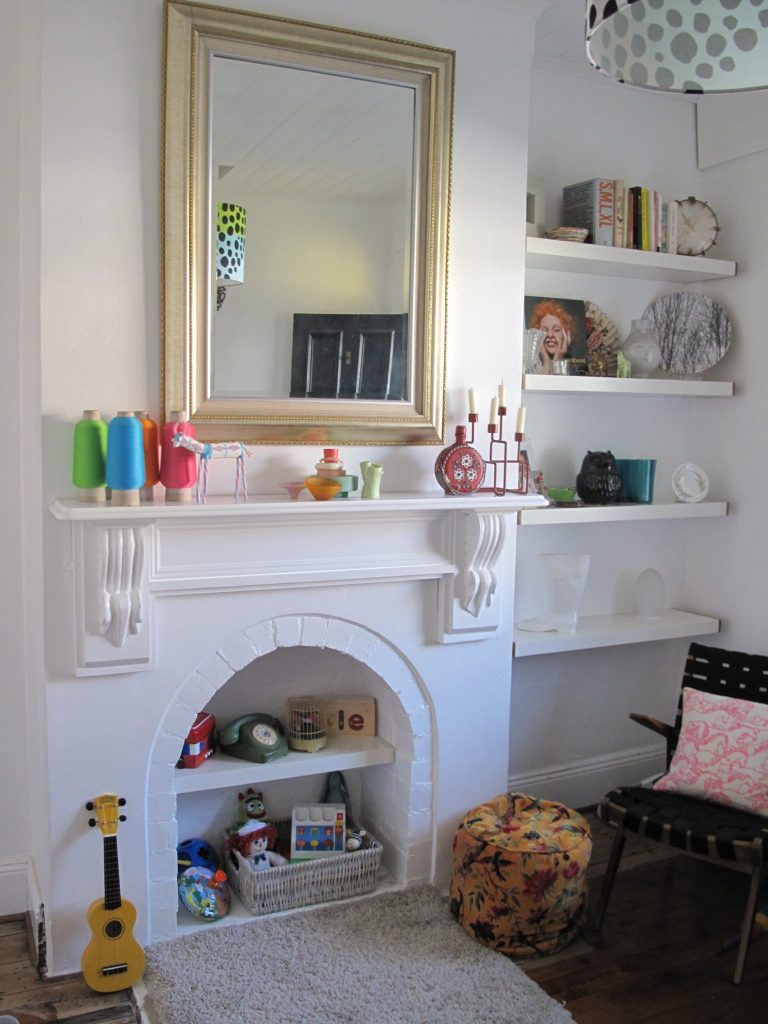 She adds: "We believe it is all about quirky storage space, like turning the fireplace into a bookshelf, or toy space, or even a trip to Ikea can inspire for kids storage solutions.You can't be too precious with your pieces as kids get their fingerprints and food on everything. We find we use our walls a lot with shelving, mirrors, Evie's artworks and hooks: they can look cute and are practical at the same time."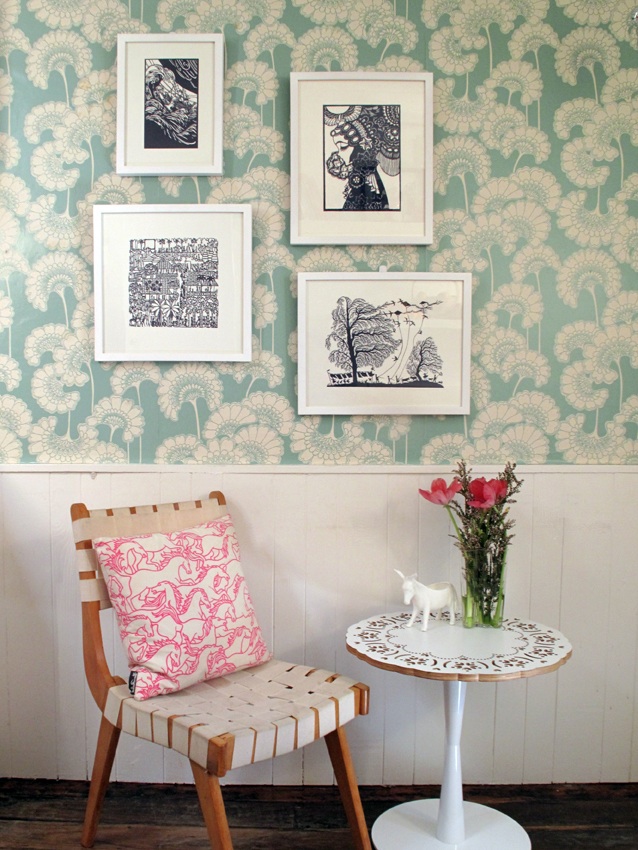 The Pop child's bed (below, in Evie's room) is David's latest design which hasn't yet gone into production and Interiors Addicts are the first to see it! It's made from bamboo and inspired by Paddle Pop sticks, a raft and their daughter's love of Miffy.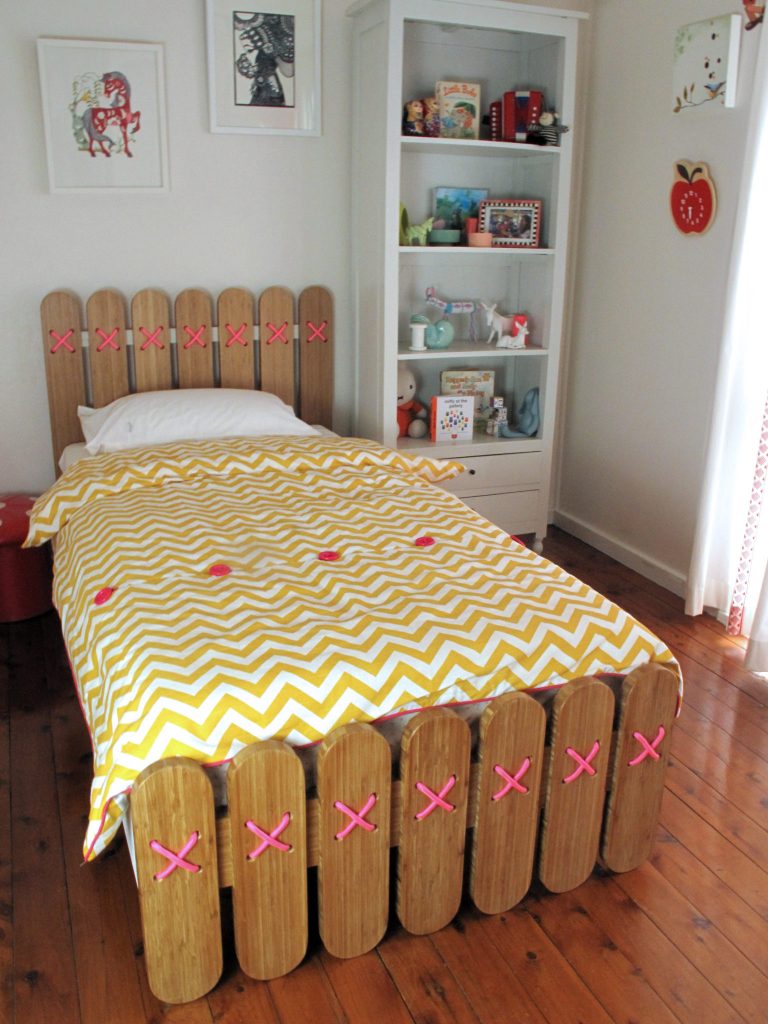 Making the previously "very dull" house their own has been a labour of love. "The kitchen hadn't been updated in decades, it still had an original gas Kooka stove! We loved the original features but it needed a lot of work to become a functional house for a family," says Melanie, who is pregnant with their second child.
"We haven't changed the structure but David is known to be a handyman on the weekends and has built a garage out the back, maintained the garden, replaced the kitchen, made our bed and Evie's bed, while I have had fun adding my homewares and making it look pretty! We really livened up the kitchen and dining area with a new fit-out including some Florence Broadhurst wallpaper, mirrored tiles and a new kitchen."
"The lounge room was also a very dim and crowded space which we brightened up by painting the staircase, removing the old cast-iron fireplace and making it into a storage area for Evie's toys. We also removed built-in cupboards on either side of the fireplace and replaced them with some more minimalist floating shelving. It has really maximised the use of the space and created a much lighter feeling to it.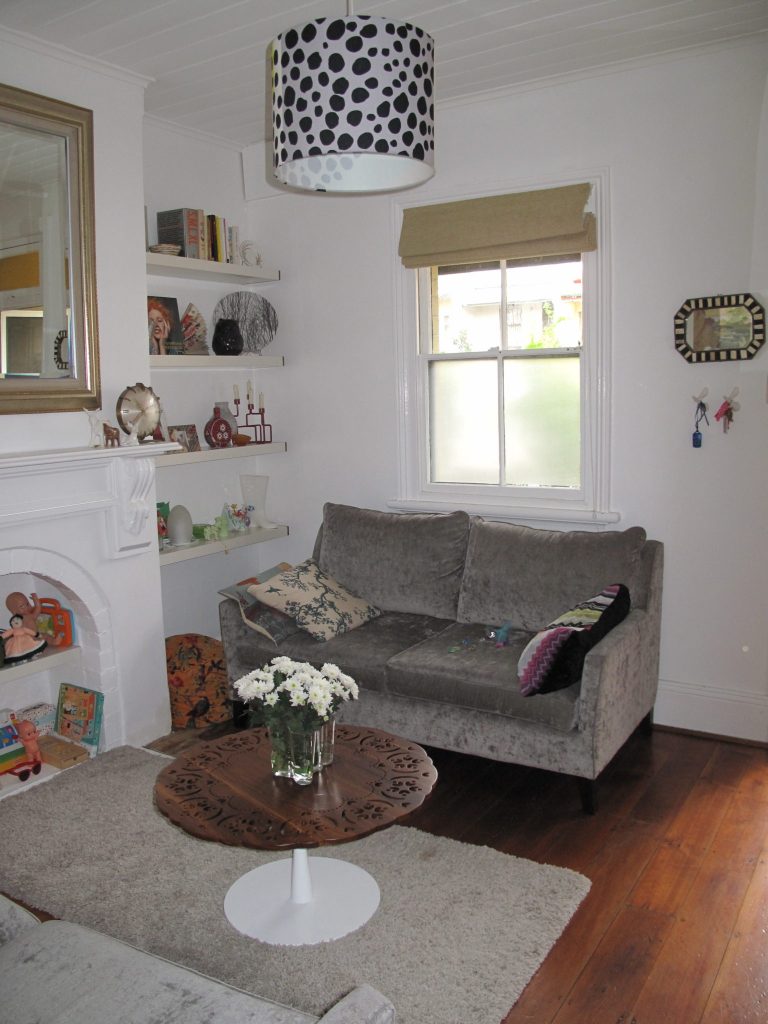 "We have tried to lighten and brighten the place where possible," she adds. "It feels as though there is a lot of activity visually without being too hectic. Our home feels cosy, lived in and very family oriented. We try and keep things in their place but it is pretty hard with a 3 year-old and the neighbours' kids zooming through. We aren't precious about most of our things. We love aesthetically beautiful things but we also have a very practical side."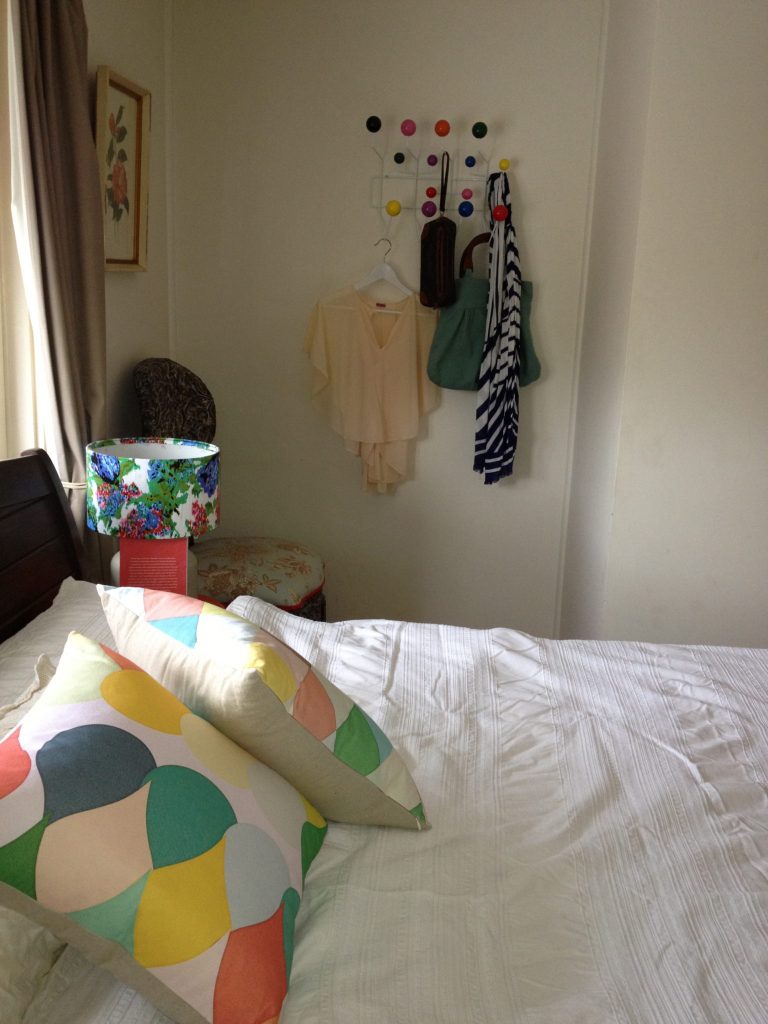 Hardwick & Cesko is a furniture and homewares brand with 70 stockists nationwide and plans to expand its range next year. David regularly consults to Plush and other companies and has worked on interior fit outs including Sydney's Tomislav restaurant. His Miss Cesko table, seen in several of the photographs above, is available through Scope Furniture.