Masters is attempting to revolutionise home improvement with the launch of masters.com.au, offering a huge range of DIY products for home delivery at the click of a mouse.
With more than 10,000 products available to buy at the same low prices you find in store, it means customers right across the country can take advantage of Masters' range.
"This is a great step forward for competition. Overnight, Masters will become a truly national brand, bringing choice and low prices to home renovators from Weipa to Wangaratta," said CEO Don Stallings.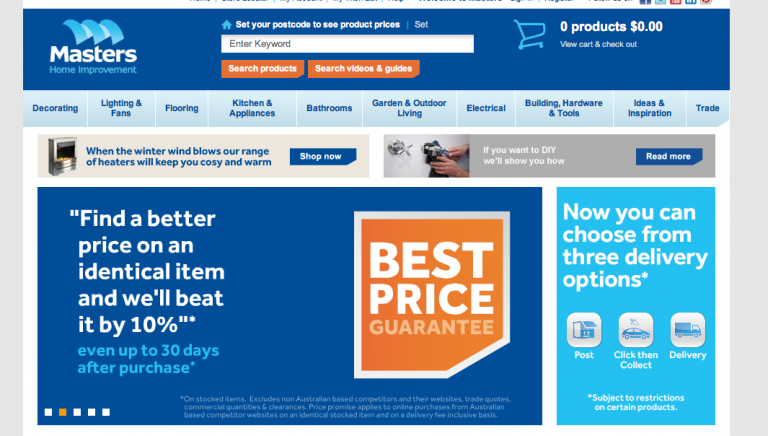 Masters.com.au will launch with a great selection of popular home improvement products, including lamps, wallpaper, rugs and outdoor furniture, to hardware items such as power tools, plumbing, building supplies and cement.
Products available online include: kitchens, bathrooms, lighting, tools, hardware, homewares, appliances, electrical, outdoor furniture and BBQs, plumbing, paint accessories and more. All are available at the same price as you'll find in a store. Stallings added: "We know from other home improvement retailers around the world, including our partner Lowe's in the US, that more and more customers are opting to buy home improvement products online or to use online sites to compare prices and product information. Customers have the power at their fingertips and Masters fully intends to cater to every customer, regardless of how, when and where they want to shop with us."
The growth of the online store will complement the rollout of the physical store network, which is on track to launch 15-to-20 stores a year for the foreseeable future.  There are currently 13 Masters stores open across New South Wales, Victoria, Queensland, and Western Australia and 12 under construction.