When most people struggle to find the furniture of their dreams they settle for second best, but for husband and wife team Lee Gratton and Emma Clark, that was never an option.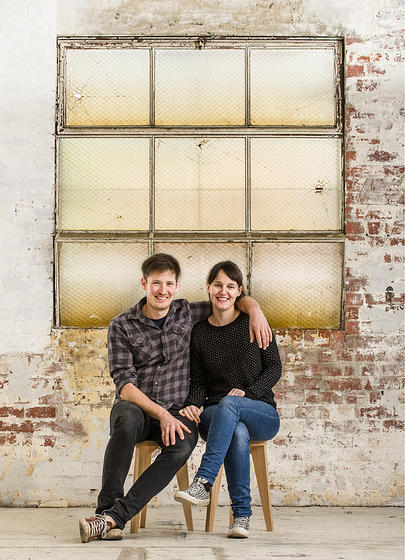 Rather, Lee, an old school woodworker by trade and Emma, a journalist turned interior designer, saw a gap in the market and decided to fill it.
Having worked under the title of Gratton Design since the end of 2010, the Melbourne duo assist architects and designers with cabinetry and custom furniture for private homes and the hospitality industry, but it was not until late last year that they launched their own ranges.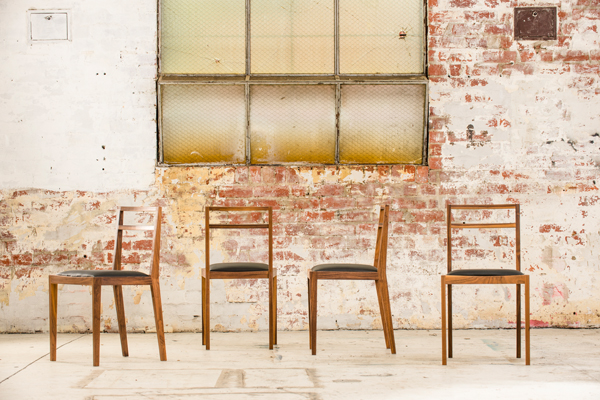 "We love making custom furniture pieces for clients and have a million sketchbooks filled with designs, so were very excited to finally produce our own range," explains Emma. "The furniture range began with one stool that Lee made out of leftover bits and pieces. We refined the shape and materials until it looked great and was comfortable to sit on. We then made a complementary round table in a few sizes, which led to a coffee table and full-size dining table. It was a pretty organic process."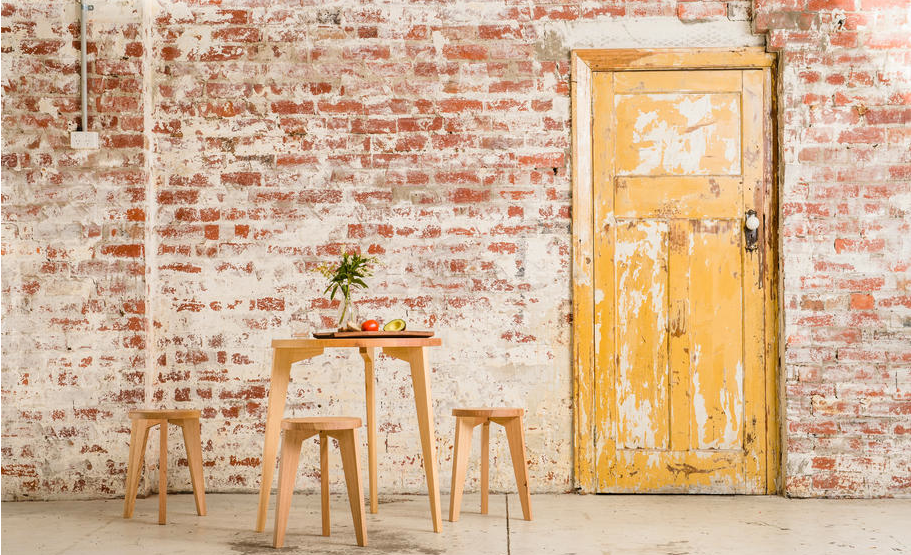 But the furniture range, or adult range as Emma likes to call it, is not the only one; they also have a kids range inspired by their very own kid, son and chief product tester, Archie.
"The kids furniture came about after we couldn't find an attractive and practical kids table and chair set that didn't cost a million dollars but wasn't the same mass-produced stuff that everybody has," said Emma. "So we made our own!"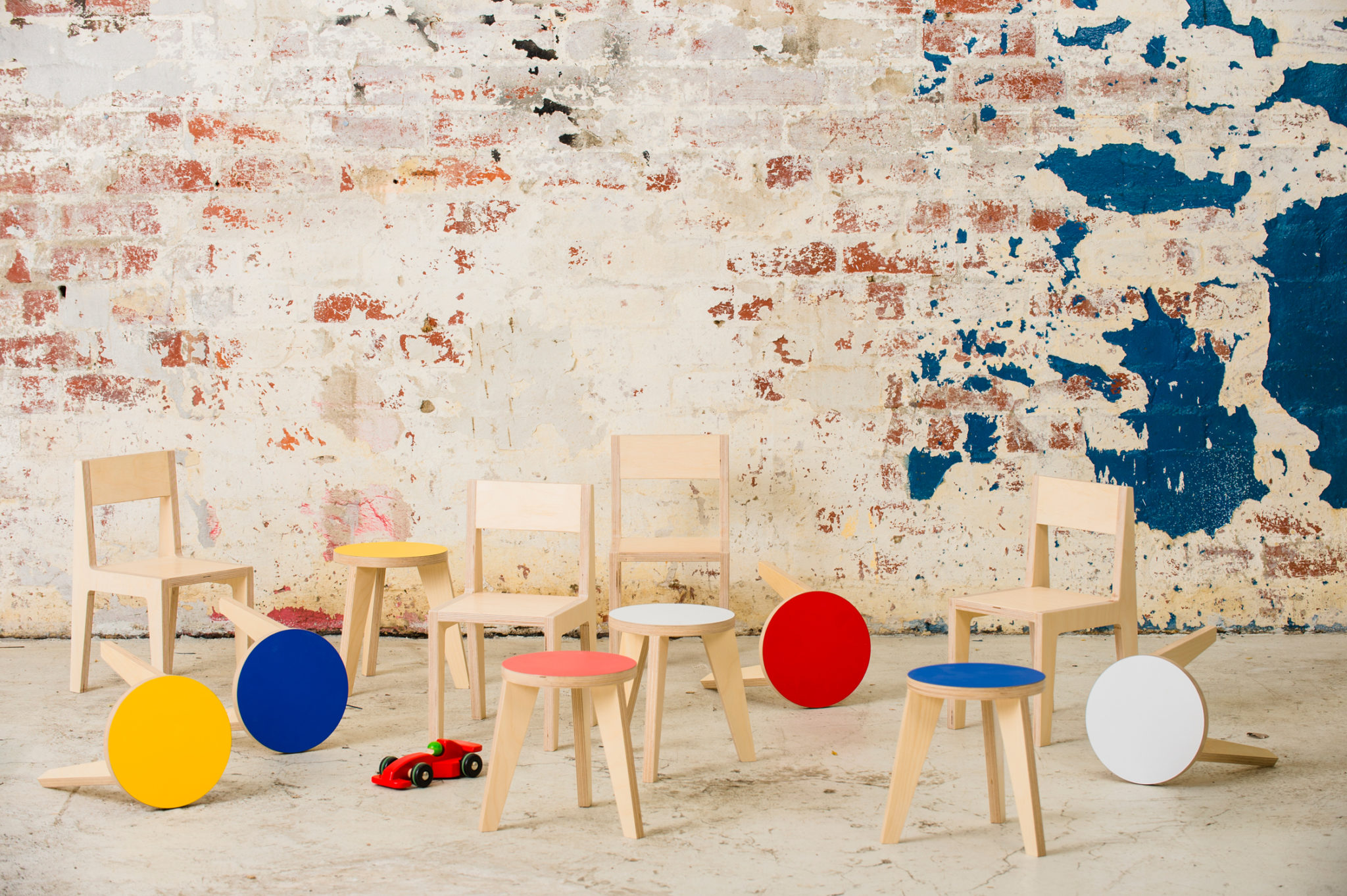 Timber fanatics, the furniture range is made from FSC-certified Victorian ash, recycled Australian hardwood, and American walnut. Entirely handmade at their Melbourne workshop, the pieces are designed for functional, small-space living that can handle daily wear and tear but still be a showpiece for your home.
The kids range similarly has the inevitable wear and tear in mind, made from birch plywood with easy to clean laminated colour tops. They come in a range of colours, with the aim to not only be a fun place for kids to play and eat but also be an item that complements your décor.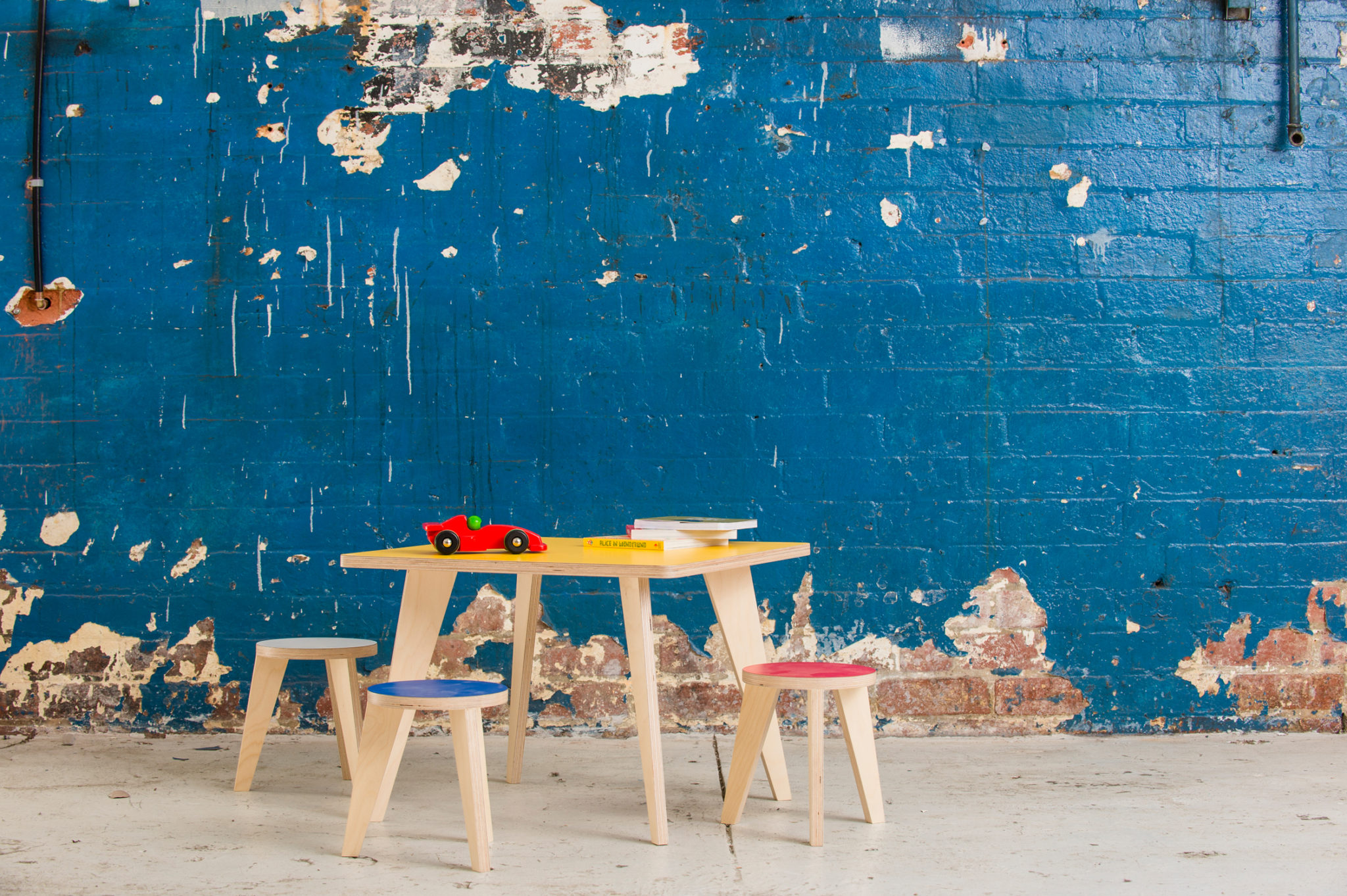 For Gratton Design the future looks bright, they hope as the years go by to still be working with architects and clients in making their one-of-a-kind customs but also continuing with their own ranges.
As Emma most succinctly puts it their mission is clear: "To encourage people to choose locally-made timber furniture that will last for 100 years and end up as a family heirloom, rather than mass-produced disposable pieces."
Gratton Design's furniture range is stocked at Curious Grace and the kid's range is stocked at Little Darcy and Curious Grace. For information on custom furniture and bespoke pieces contact Gratton Design.