It's no secret that house plants are hot right now so we're always keen to see something a little different to display them in! Leading urban art design and sculpture studio, Lump Sculpture Studio, are bringing the goods with their three new designs for your greenery.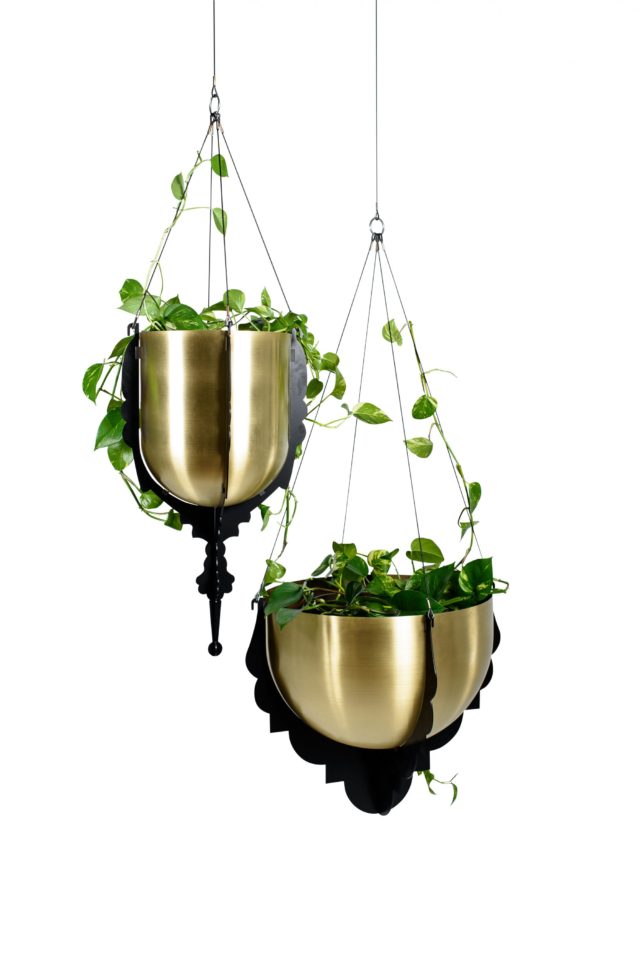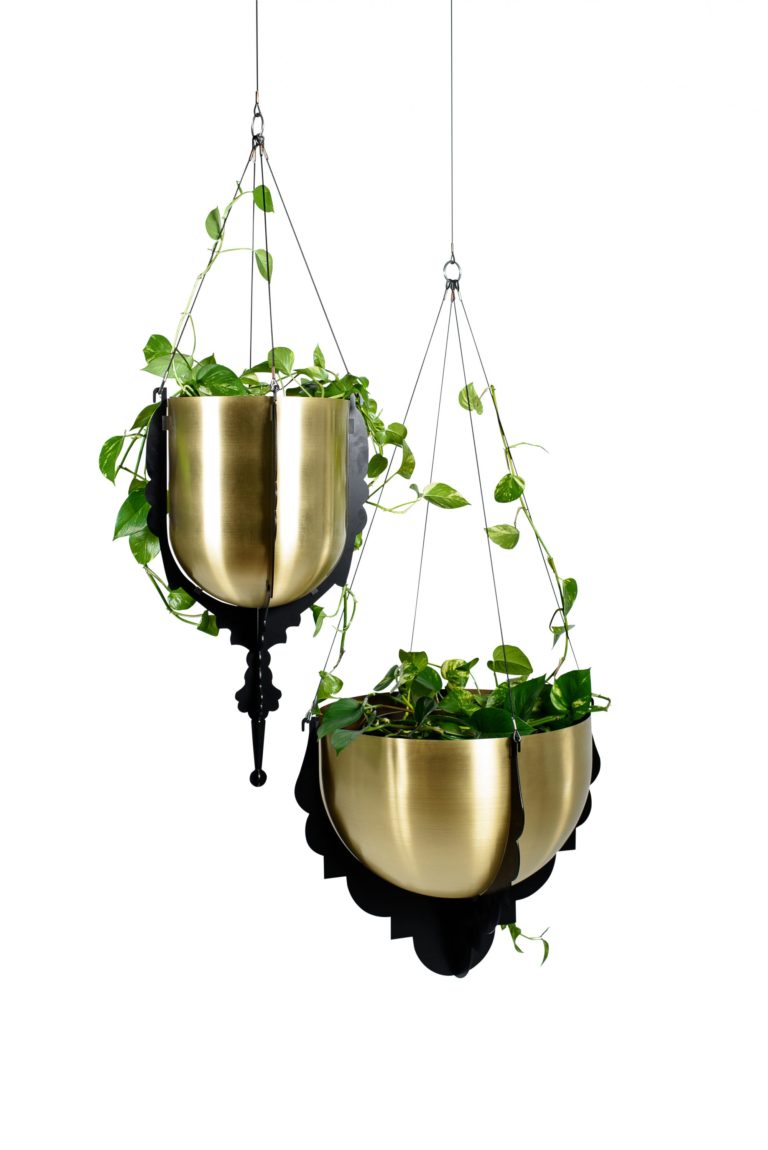 Studio co-director Timothea Jewell said the new designs – The Bullet Hanging Planters, Base Planters, and Shard Planters – were created for clients who wanted sculptural and functional pieces suitable for both indoor and outdoor spaces.
"There are limited artistic designs in the marketplace that marry both form and function for interior and exterior spaces," she said. "The Hanging and Base Planters are inspired by a retro look where we experimented with geometric shapes, graphic colour combinations, contrasting finishes and exaggerated size options. We created a base pot that had options to be suspended from a roof or beam, or be positioned on the floor as a striking feature piece. The Shard Planters can stand alone as sculptures or planters, and can even be mounted to provide visual interest, especially in a compact outdoor area."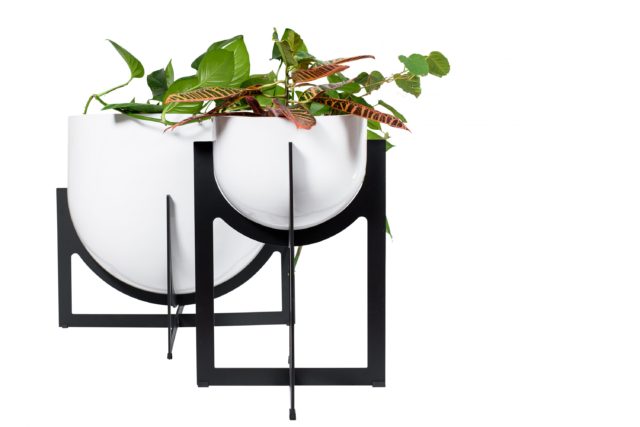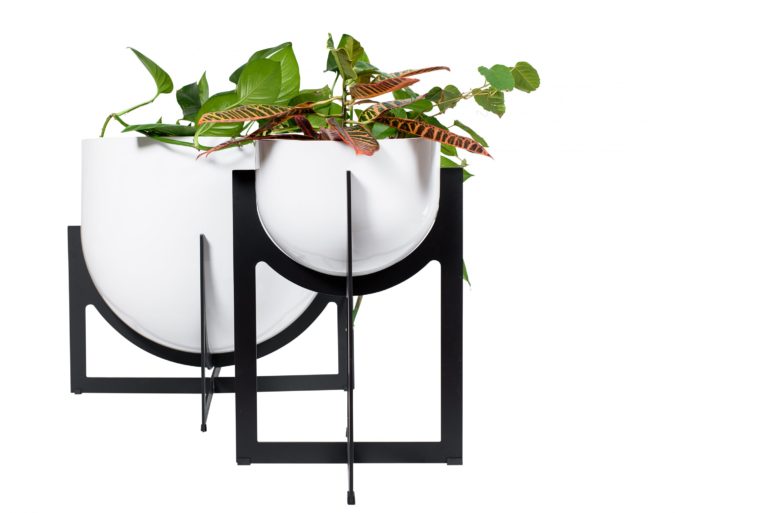 All Lump Sculpture Studio designs are created in-house from hand-drawn designs and are manufactured on site. They can also be customised upon request. Prices start from $900 for the Bullet Hanging Planters, $900 for the Base Planters and $1,320 for the Shard Planters.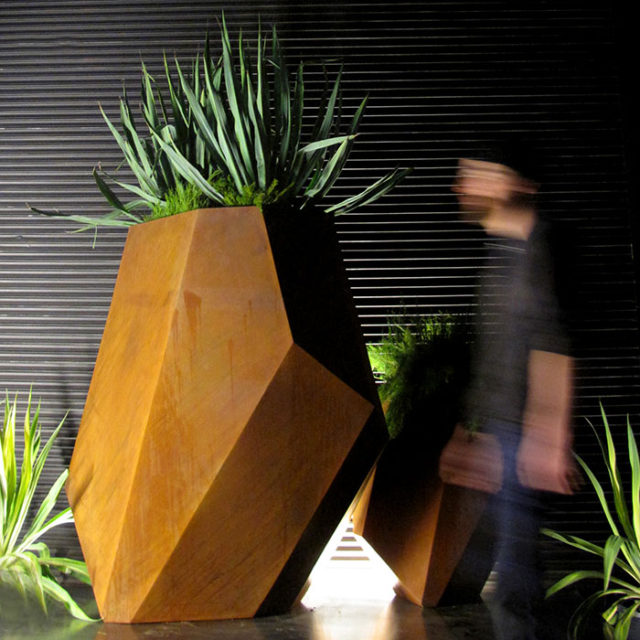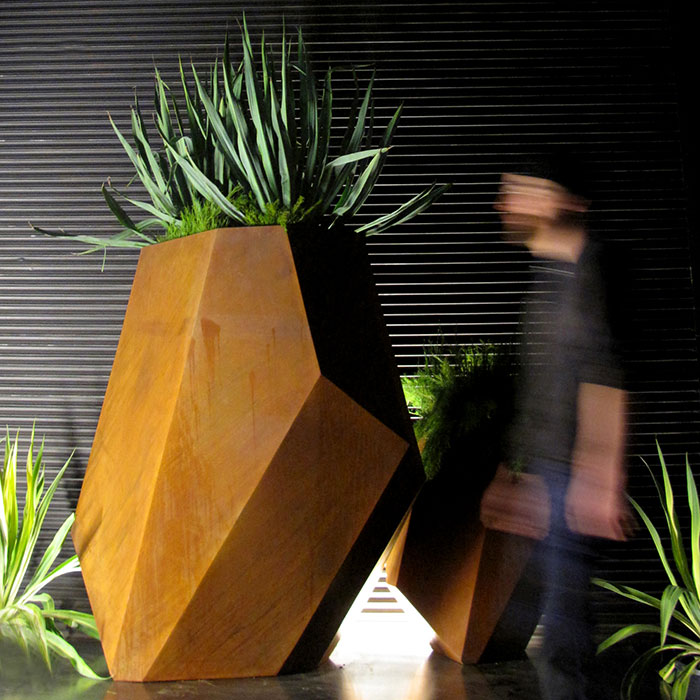 Husband and wife design duo Chris Vassallo and Timothea Jewell are considered industry leaders in designer laser-cut and hand-cut decorative screens, light features, planters, sculptures and fire pits made from corten steel, aluminium, plexiglass, copper, brass and stainless steel. Their work has been awarded at the prestigious Chelsea Flower & Garden Show in London and the Melbourne International Flower & Garden Show, featured on Grand Designs Australia and The Block, and commissioned by the likes of Westfield, The City of Melbourne and Deakin University.