Whether painting an original, designing a fabulous bedding range or creating jewellery, Lumiere Art + Co's Emma Cleine brings her signature sense of eclectic style. A true creative, Emma's latest collection 'Windows' is a fabulous mix of texture and colour and features plenty of the designer's recognisable artisanal flourishes.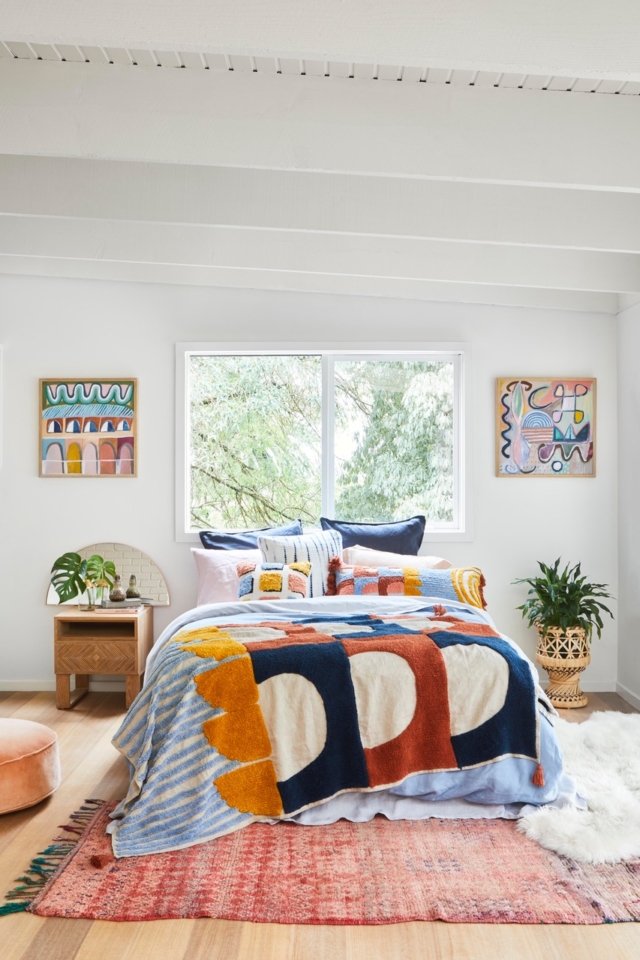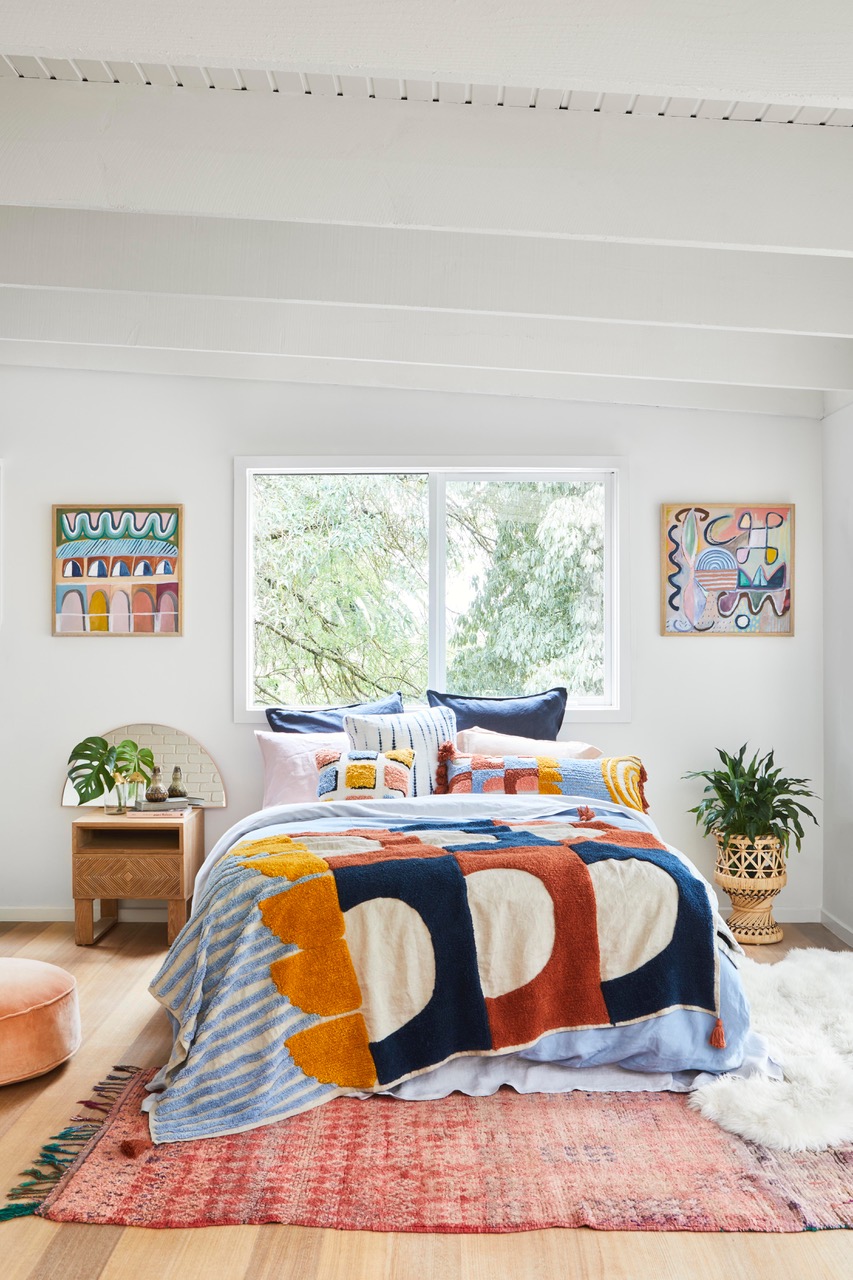 "The collection is called 'Windows' as I wanted the title to be a metaphor which is easy to relate to. We all need a little window of beauty and hope, we need something to look forward to, to colour our lives and bring meaning to our day. This collection offers that relief. It's an offering of accessories and accents, curated and designed to be a window of personalised joy," says Emma.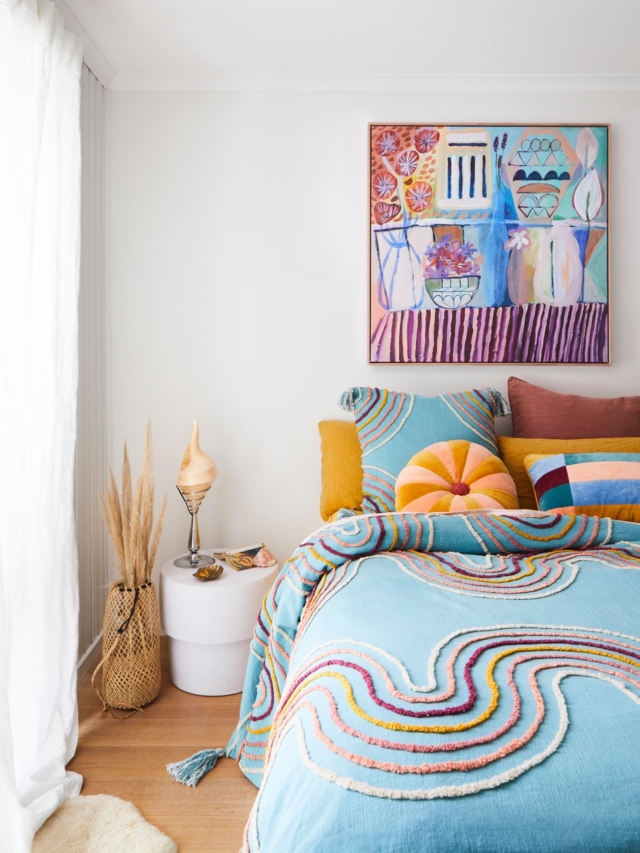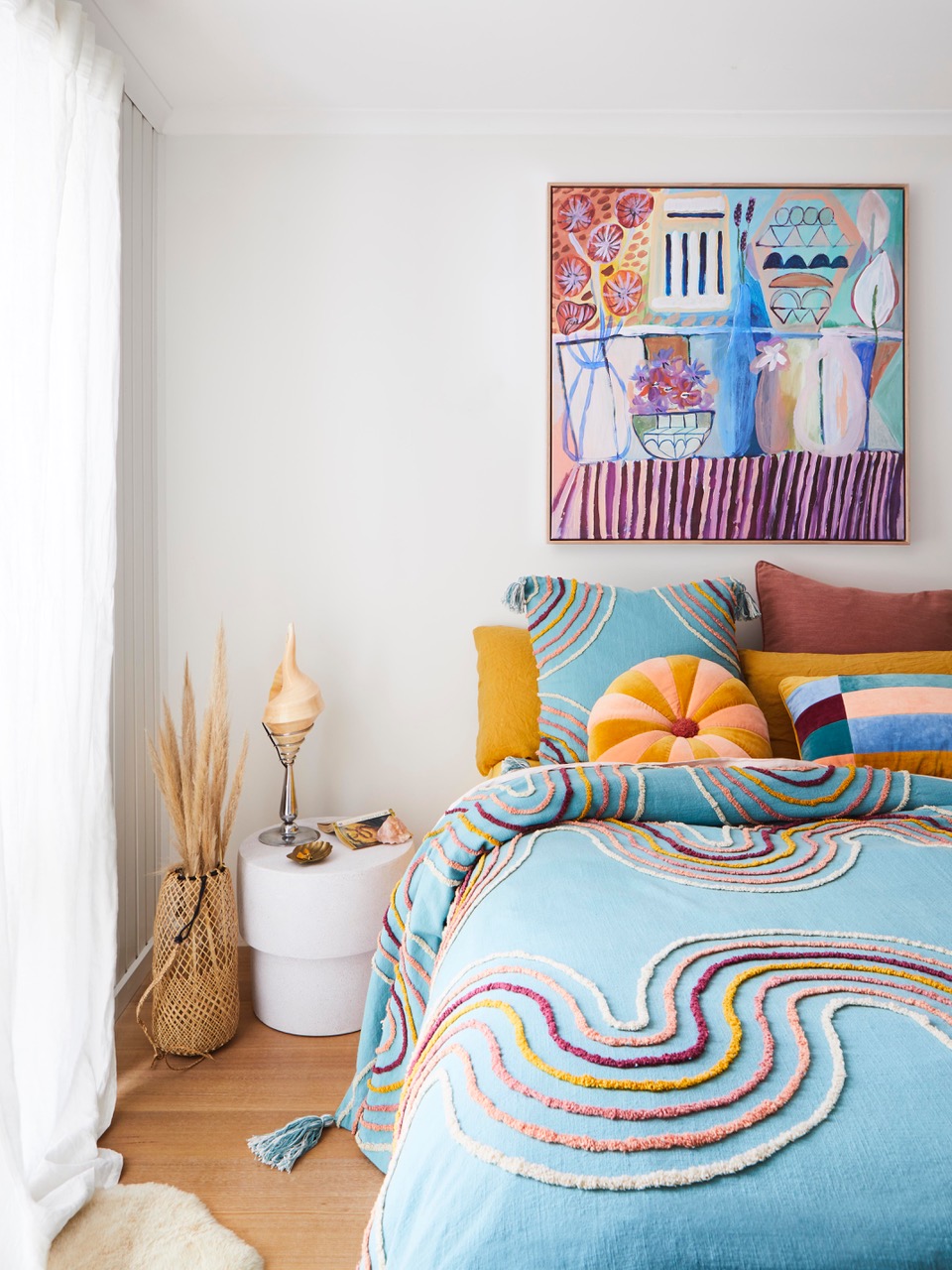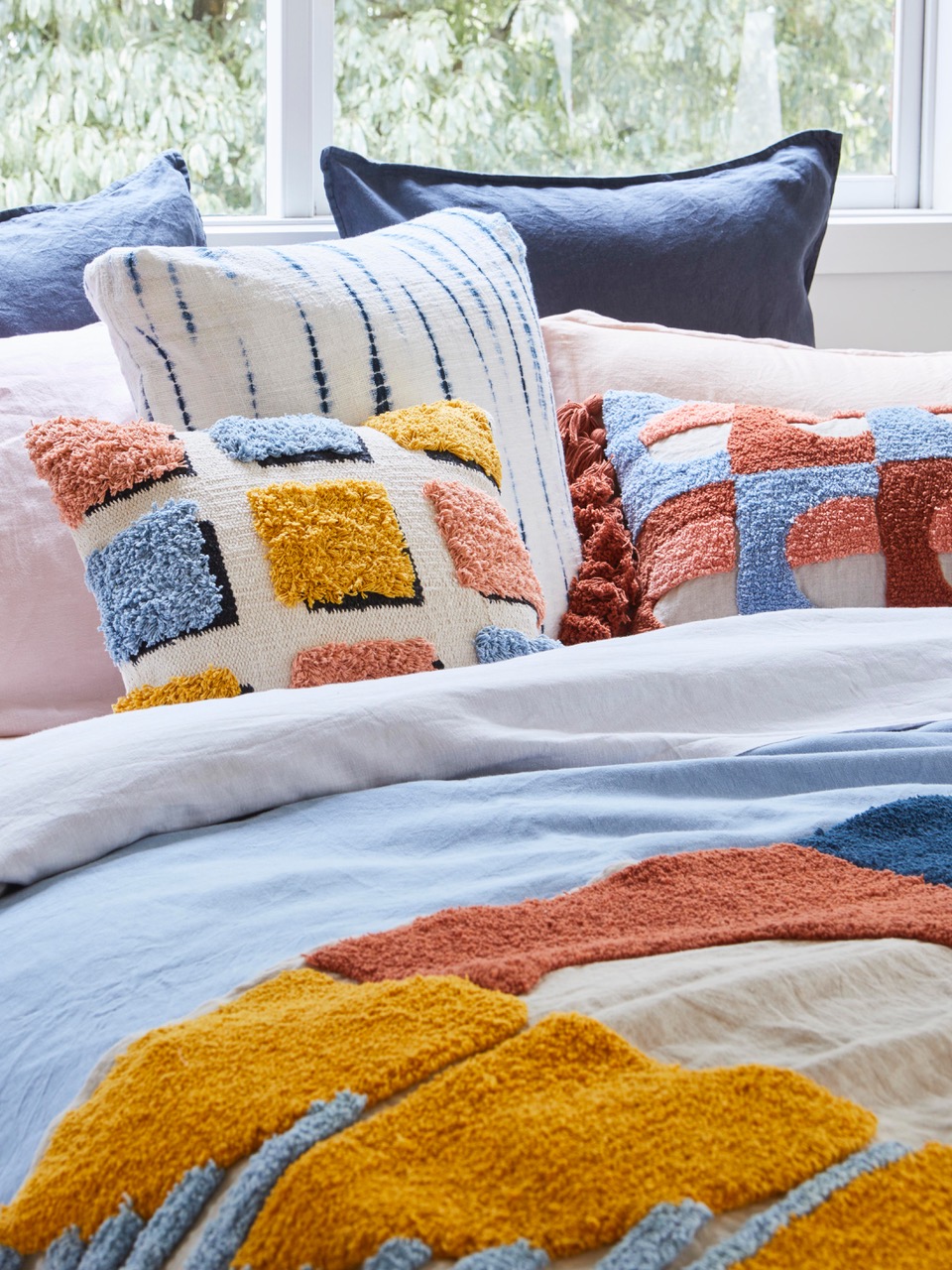 A collection highlight, the new range features two oversized wall hangings that are a gorgeous textural alternative to Emma's artworks. "I love the wall hangings, 'Lyrical' and 'Rue'. They offer an interesting look that is a contrast to a canvas or framed artwork. They are a true extension of my artworks at an affordable price and I'm excited to design more," says Emma of the statement pieces that retail for $249 and measure 90cm x 70cm.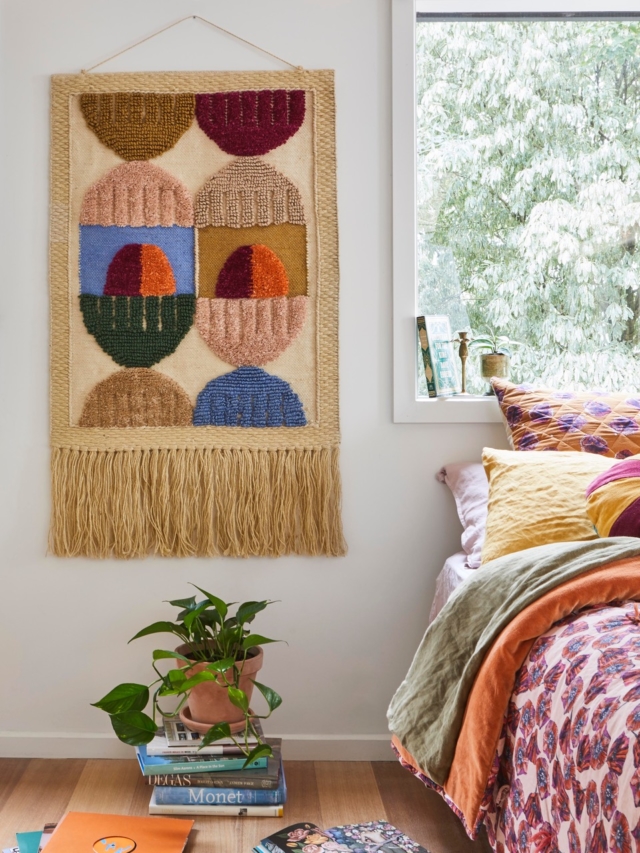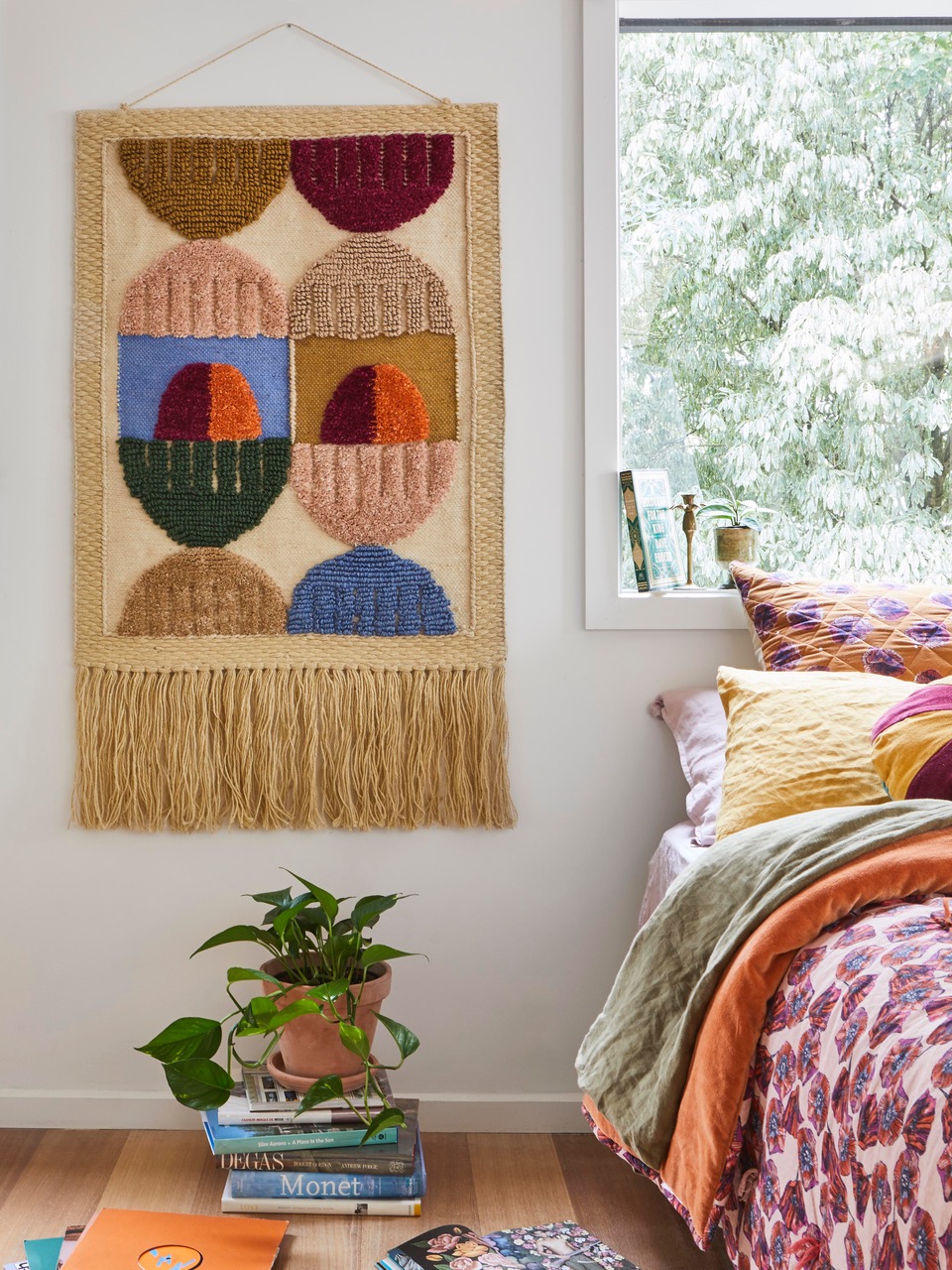 A painter and print maker too, it's obvious that art lies at the centre of Emma's aesthetic and creative process. "I believe that art should be the star of every room and other furniture pieces and soft furnishings all should complement the art and the meaning of it. I don't think you should buy an artwork to match your couch. It should be the other way around!"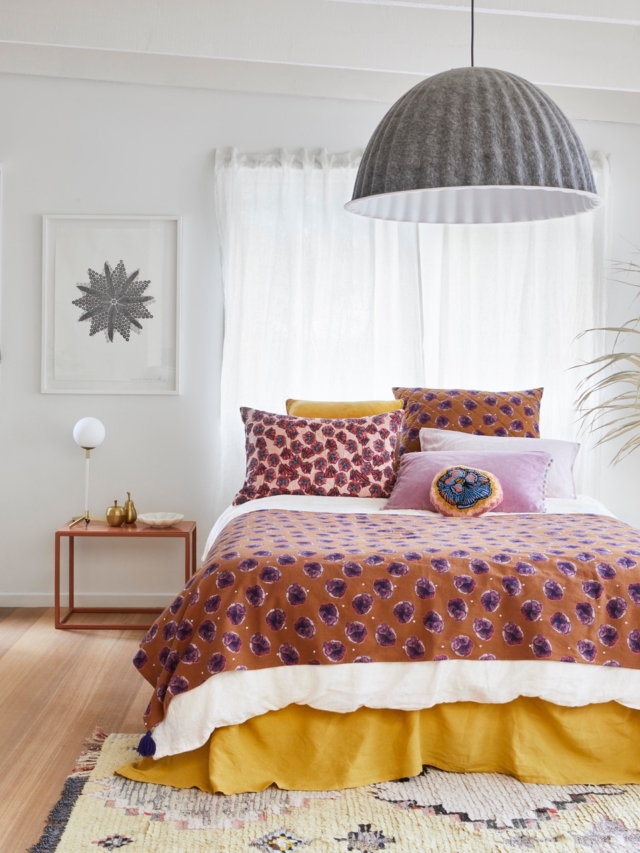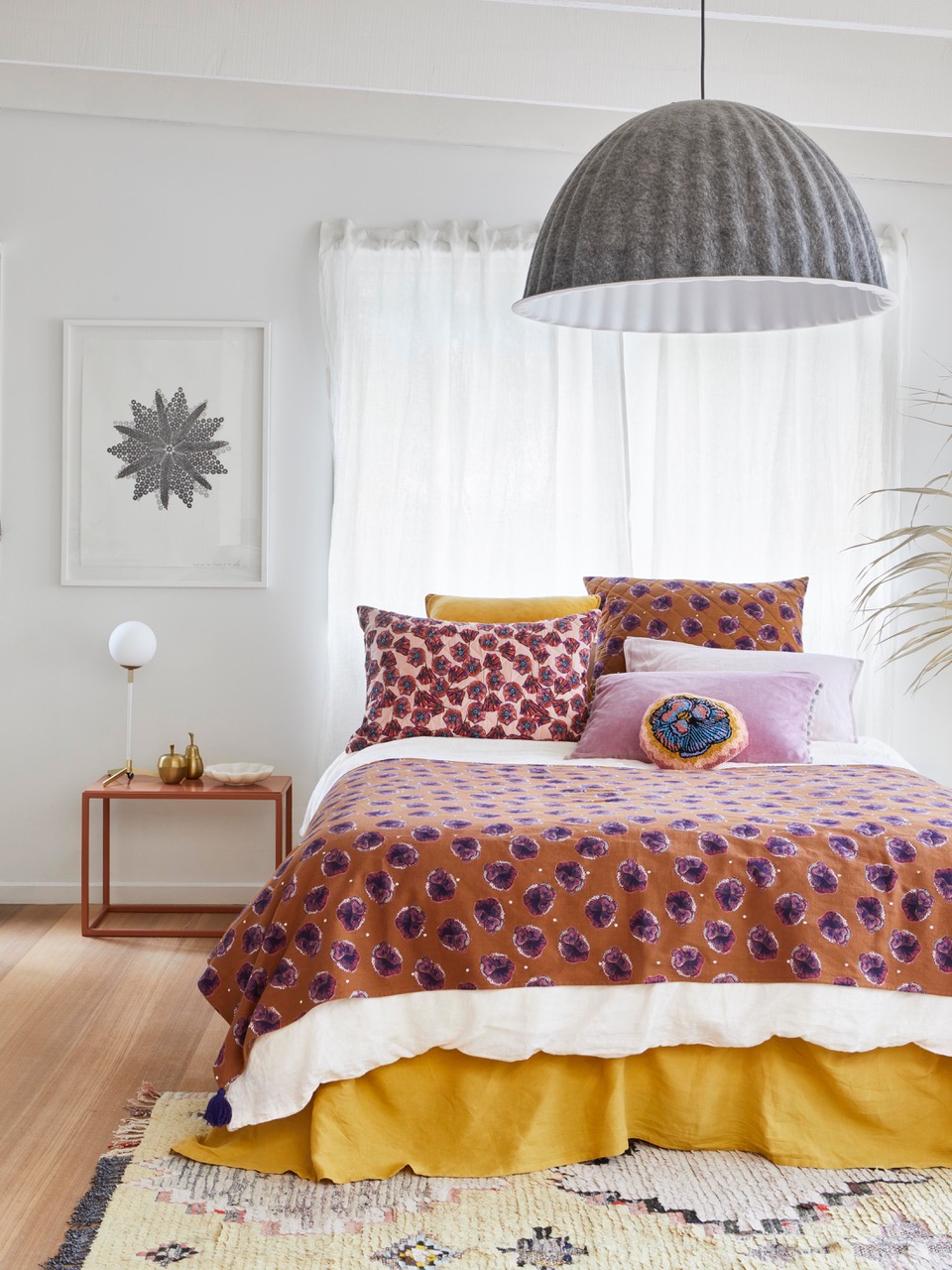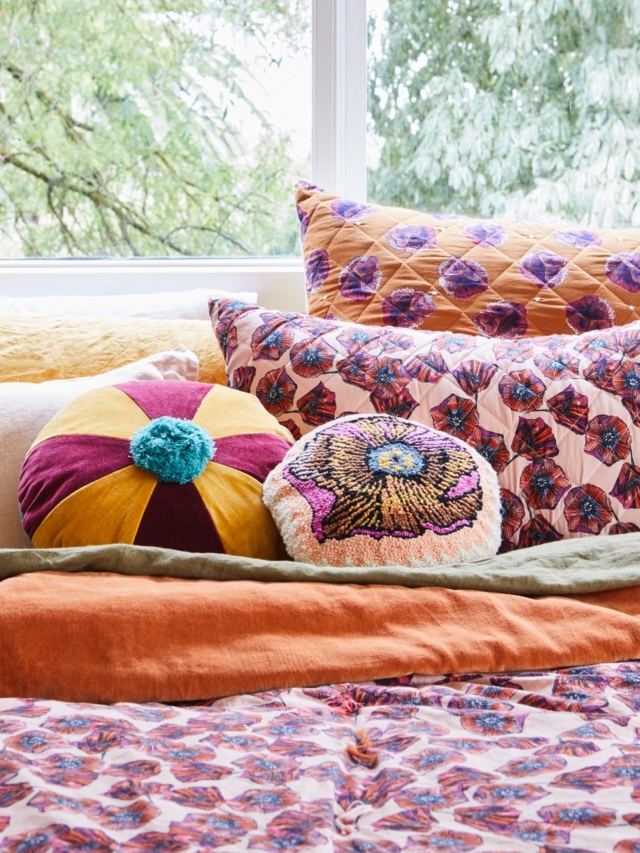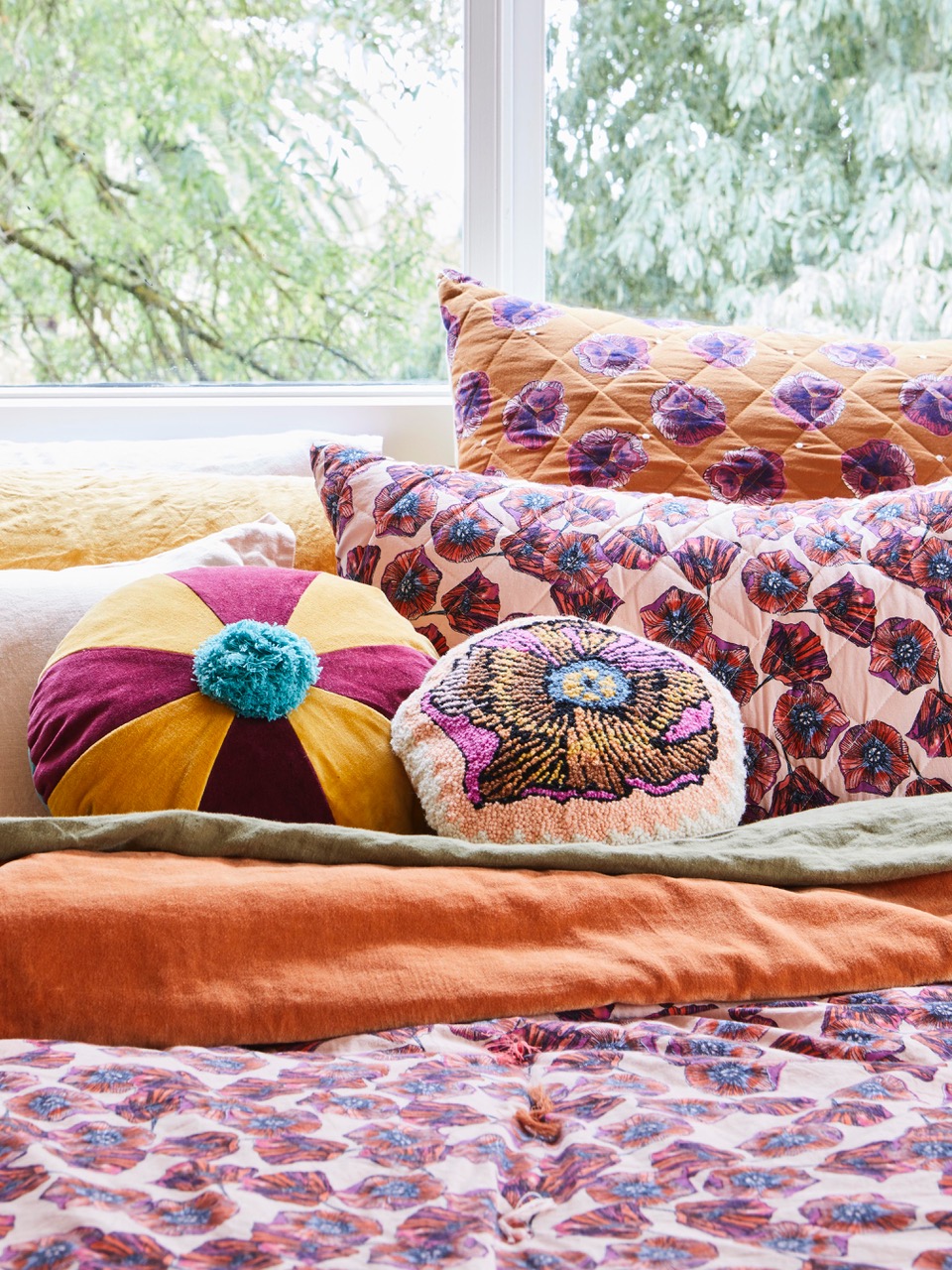 With much of the range produced in India, Emma found herself inspired by the colours found there and on a trip to Morocco also – terracotta, blue and mustard feature throughout. "I was very well travelled last year, visiting Morocco and India twice. The rich blue is definitely a reference to Morocco and blue and terracotta is a stand out colour combination that I love. It's warm and cool, and works wth every colour in the palette. I'm also leaning towards mustard at the moment as I feel the warmth of autumnal tones work so well with natural materials," says Emma.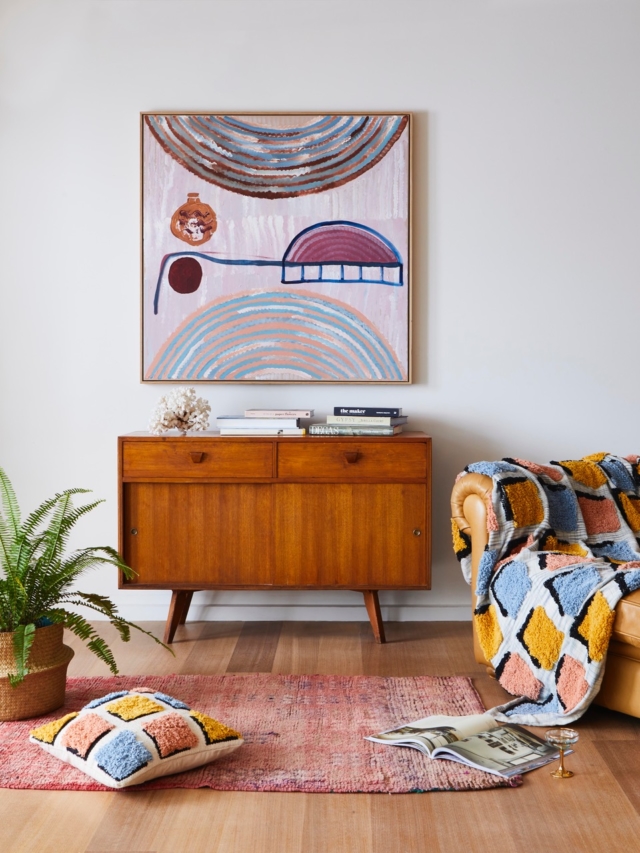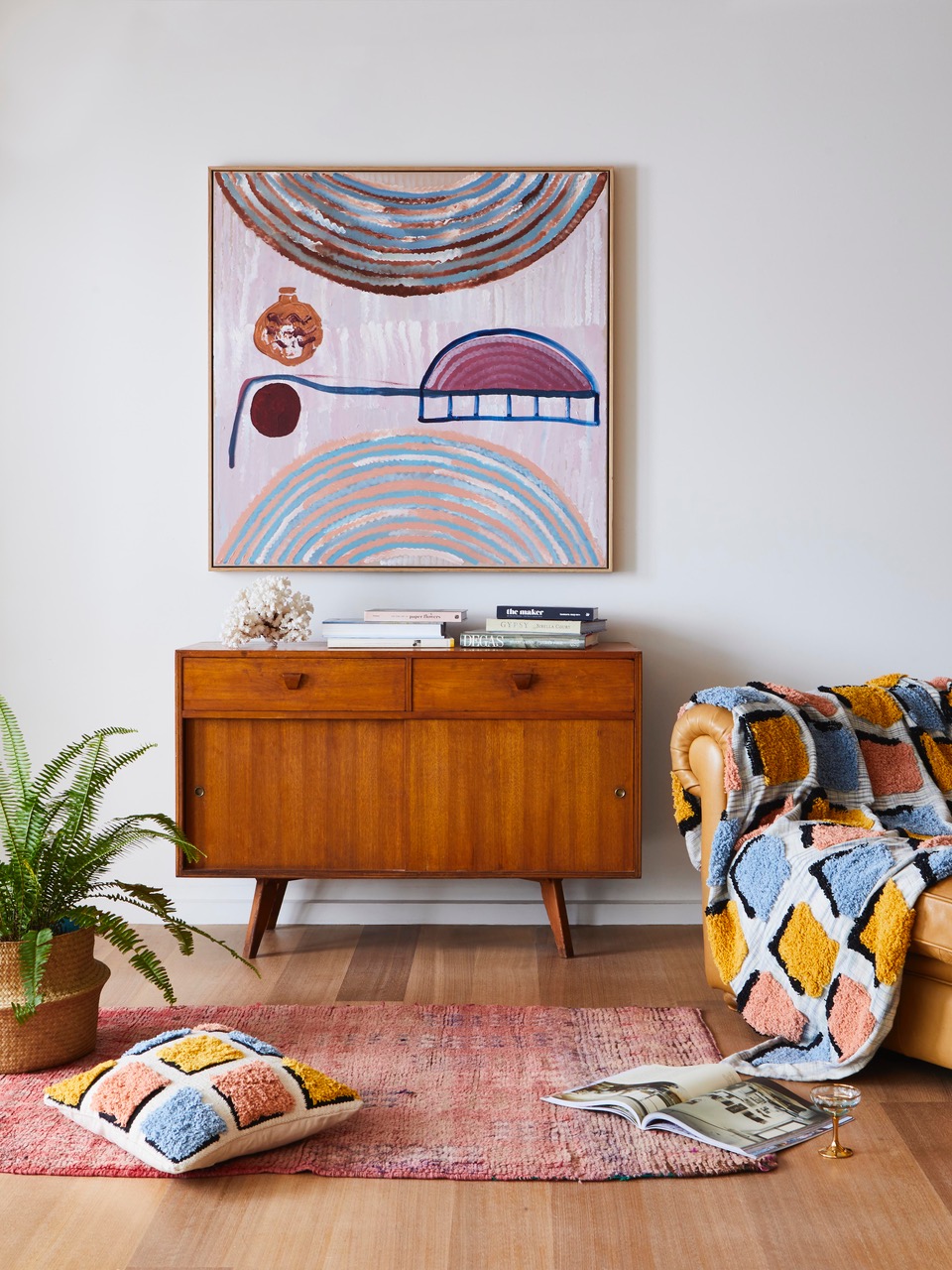 And of the Indian artisans that produce her wares, they have been crucial to Emma's recent decision to completely outsource production. "I visited each supplier late last year as I wanted to see the looms and the people making my collection. My trip to India was enlightening and important to my business. I have shifted from manufacturing every item myself to allowing international studios to make my work because I couldn't handle the work load!"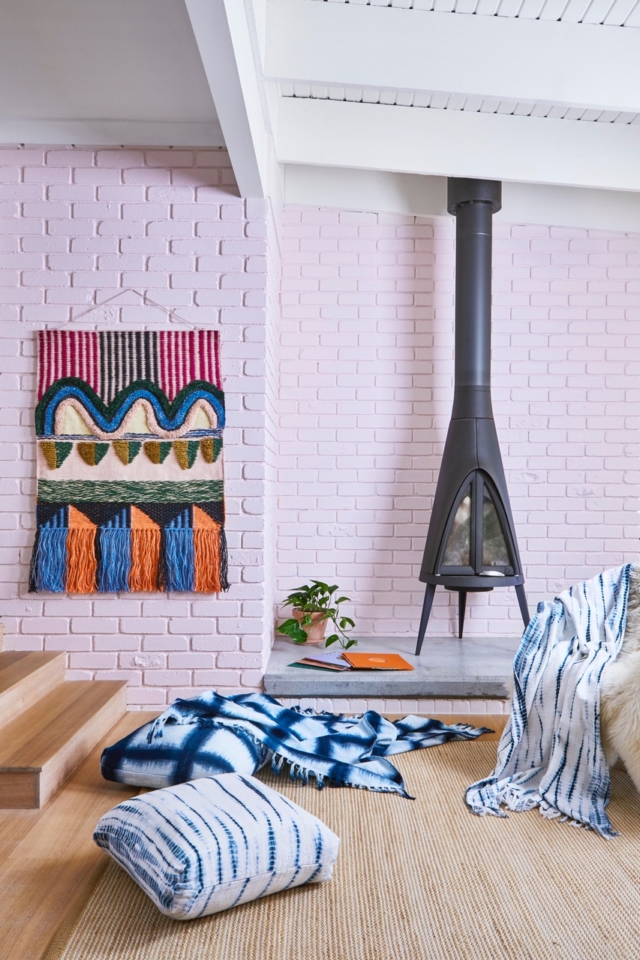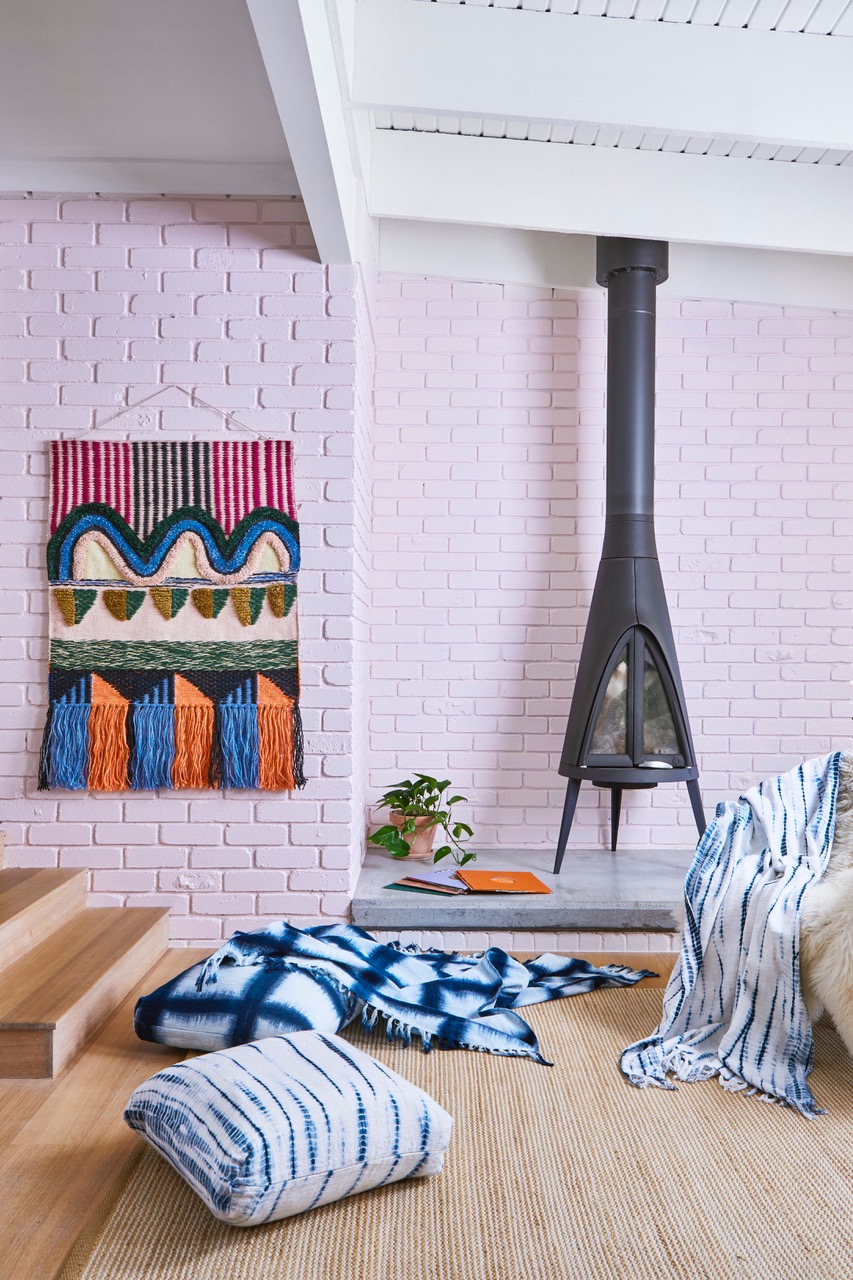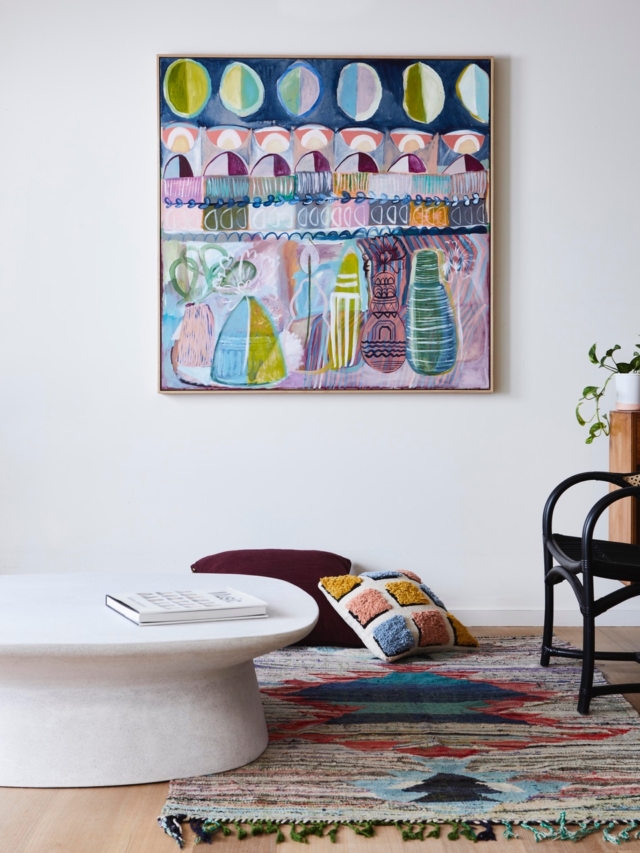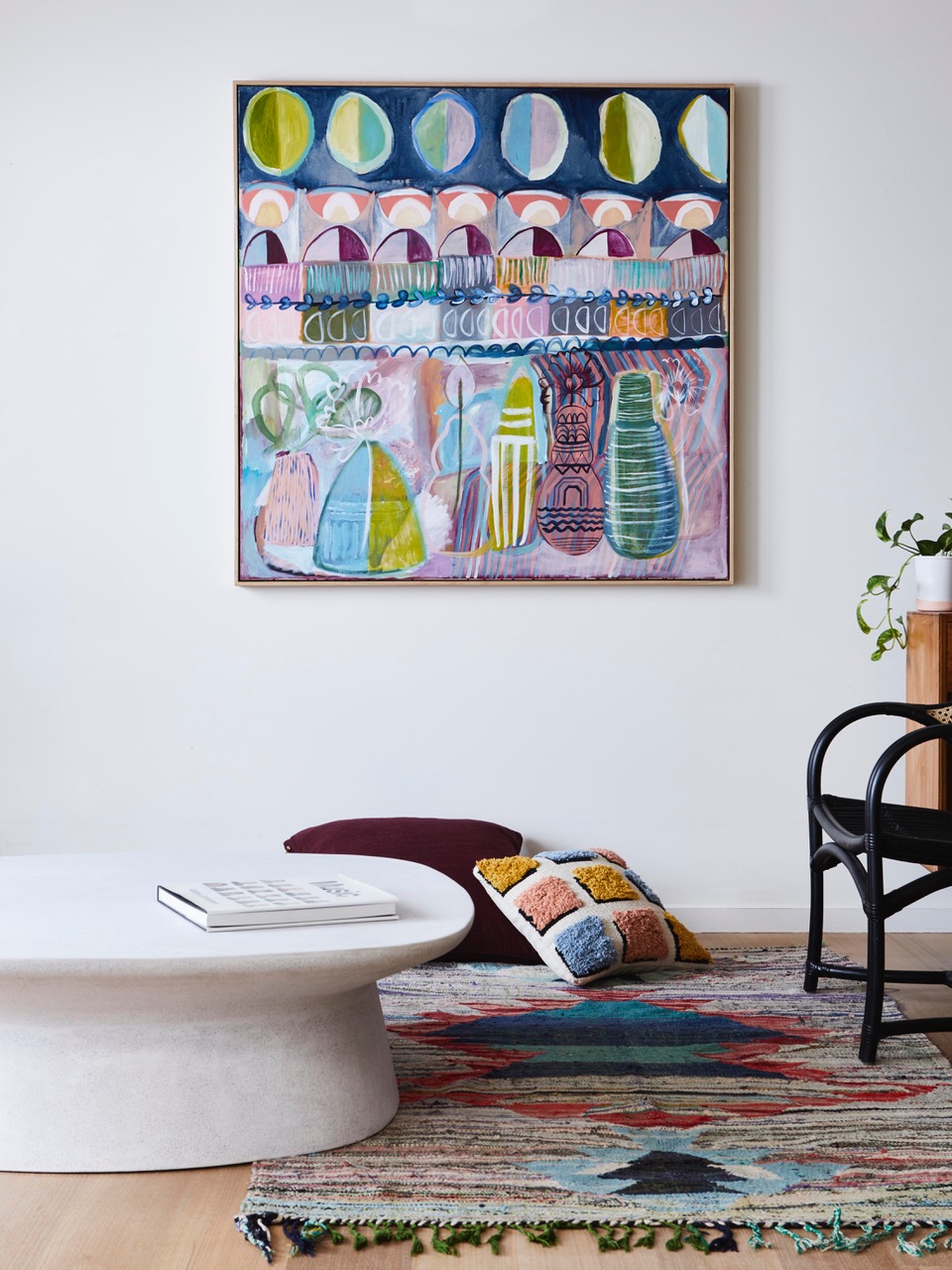 Photography: Stephanie Rooney | Styling: Janneke Coyle
'Windows' launches today (20 May) Shop online