Sponsored by Nuffnang
We're currently long-term housesitting for my in-laws and I wanted to add a little personality to our temporary home. It's no secret I believe being surrounded by things you love goes a long way to making you smile each day!
It's also no secret that I believe in making an effort with your surroundings, whether you rent or own and however long you intend living somewhere. Which is why I have always been a big fan of 3M Command hooks. Not being able to bang holes in walls has never held me back from decorating (just don't buy the cheap imposter hooks unless you want to be woken in the night with a heart attack when your frames hit the floor) And I've always removed them at the end of a tenancy with no marks, flaked paint or dramas. Phew!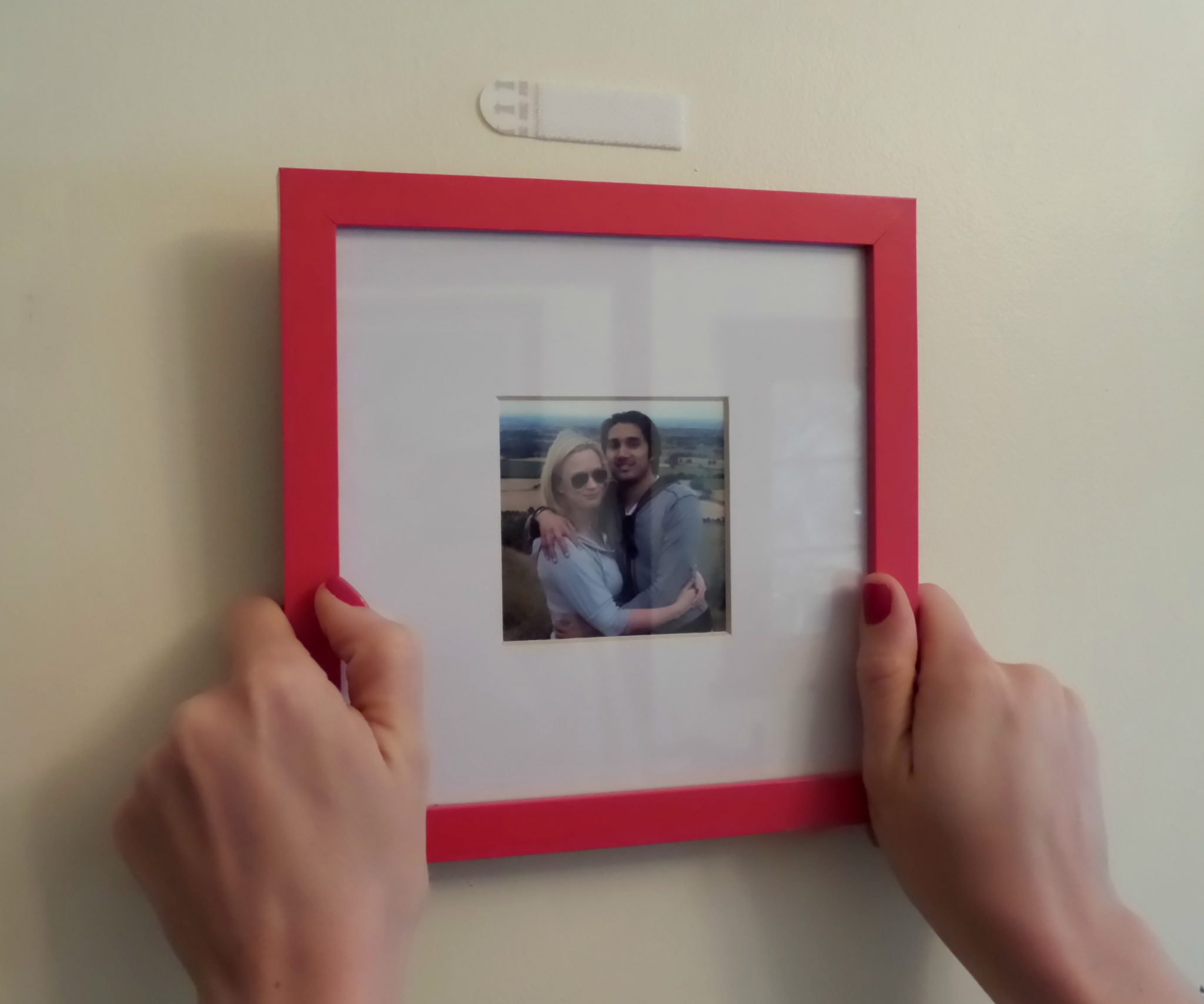 I recently discovered 3M Command's Picture Hanging Strips. They work by having two interlocking strips which snap together. Unlike the hooks, they are designed specifically for hanging frames. The large strips allow you to hang frames up to 7kg in weight. That's pretty damn heavy!
And if something's less than 1.3kg, you only need one strip! You're recommended to wipe the wall down first with rubbing alcohol (isopropyl) which you can pick up at most hardware stores and chemists.
They're super easy to use. All you need is a clean wall and a little patience for pressing things for 30 seconds. OK, not that much patience even! They're cheap too, with packs starting at $6.99. Placing a spirit level on the top of your frame as you mount it will help you to hang the picture straight.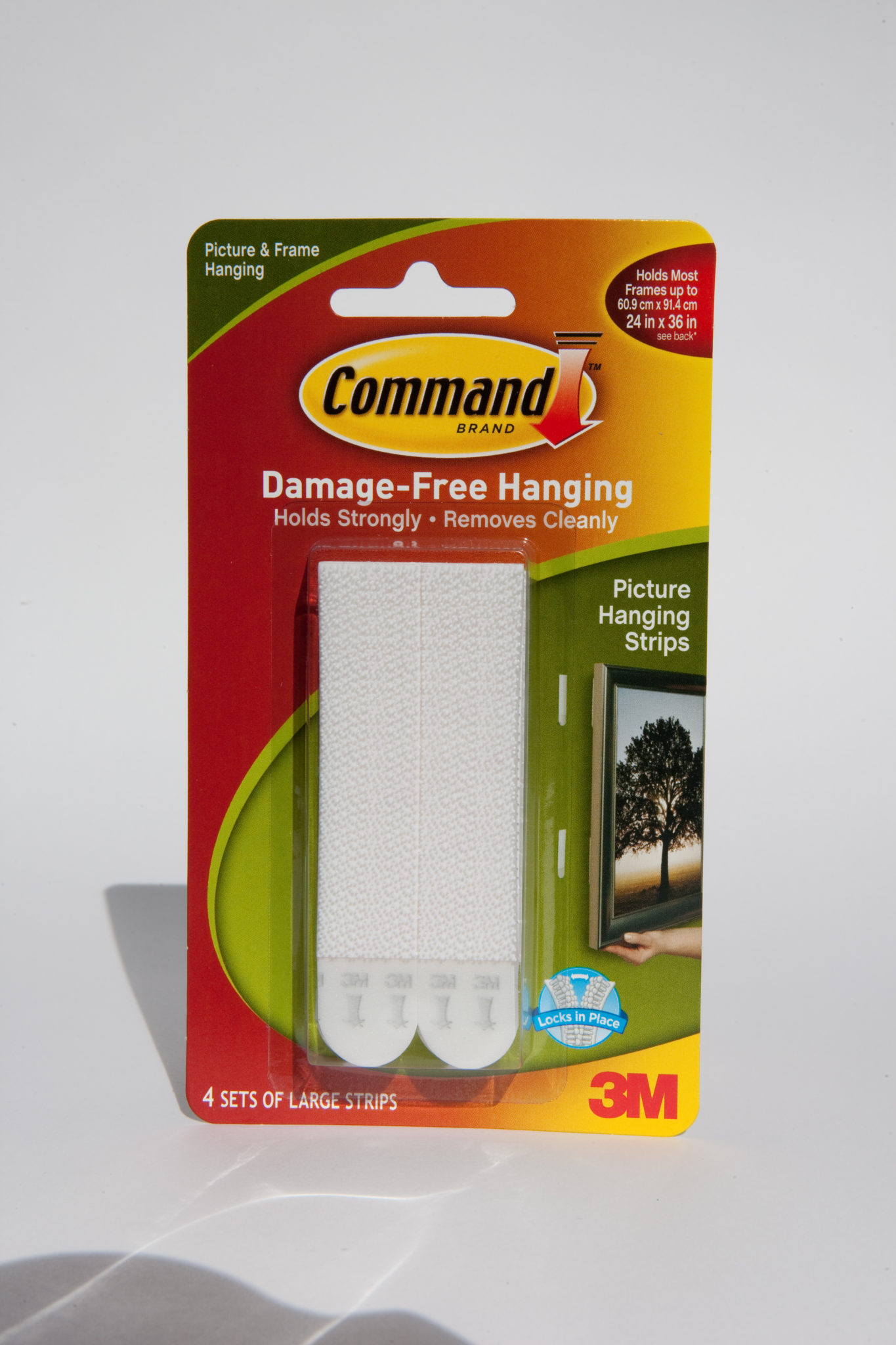 I whipped up the gallery wall (above) in a corner of our temporary bedroom in about 20 minutes (you also have to leave the strips up for an hour before you affix the frames for good). You could take longer if you wanted to be more precise about your measurements and right angles, but I always prefer a more organic approach to a gallery wall, or French hang, as they're sometimes called. Plus, if you get it wildly wrong, it's easy to remove and start again without leaving a trace.
The typography print, which came with me to Australia from the UK, is a daily positive reminder. The bottom shot of my husband and I was an impromptu one that turned out brilliantly (my professional hair and makeup, lots of lashes and a professional photographer definitely helped!) and the top photo (with the frame deliberately tying in with the orange cushion, of course!) is one of the earliest of us together. Happy things to have on the wall!
If the in-laws freak (unlikely, but still) when they return from their European travels, I'll be able to show them how simply they can be removed with no damage or even trace they were there. Holes in their walls? Never!
The only thing is, it's so easy and you can create such great effects so quickly and cheaply, you could get carried away with wanting to stick everything to the walls. I think I could become addicted!
This quick video shows you how it's done.
3M Command is encouraging everyone to love their walls. The gallery wall has been fashionable for years now and the trend isn't going anywhere. If you've been thinking about trying it in your own home, why not give it a go with these strips? I'd love to see your results.
You can start small with three frames, like I did, or go nuts, covering your entire hallway or stairwell. How about a wall of inspirational quotes above the desk in your home office or frames full of your kids' art in their bedrooms or the kitchen? You can easily remove them and change the pictures inside as often as you like.
Or of course, you can show some restraint and just hang a solo frame!
Find out where to buy 3M Command Picture Hanging Strips.
WIN
I have 3M Command prize packs worth $50 to give away to 5 lucky readers. Each pack includes 2 packs of Medium White Hooks, 2 packs of Medium Picture Hanging Strips in White, 2 packs of Medium Picture Hanging Strips in Black, 2 packs of Large Picture Hanging Strips in White, 1 pack of Mini Hooks in Clear and 1 pack of Utensil Hooks. To enter, simply comment below and tell me which project/s you'd create in your home if you won, by 5pm on Thursday 30 January 2014). Read the competition terms and conditions here.
Also check out the competition taking place on the Command Facebook Page, where you can show them how you love your walls by taking a picture and uploading it to Instagram with the hashtag #loveyourwalls or #3MCommand. Entries will be pulled into a gallery which can be seen on a special Facebook app.
Good luck!