Houzz is the largest platform for home design and remodeling in the US, online and on smartphones. And it's now starting to make an impact on Australia.
Imagine the biggest design magazine on earth; the single largest library of design photos and articles, all in one place, that can all be sorted, shared and curated to a personal scrapbook. It exists. More than 550,000 full size, original residential design photos, contributed by almost 100,000 interior designers (including Sydney's Greg Natale), architects, photographers and other design pros from around the world, can be sorted (by location, room type and style), searched and saved.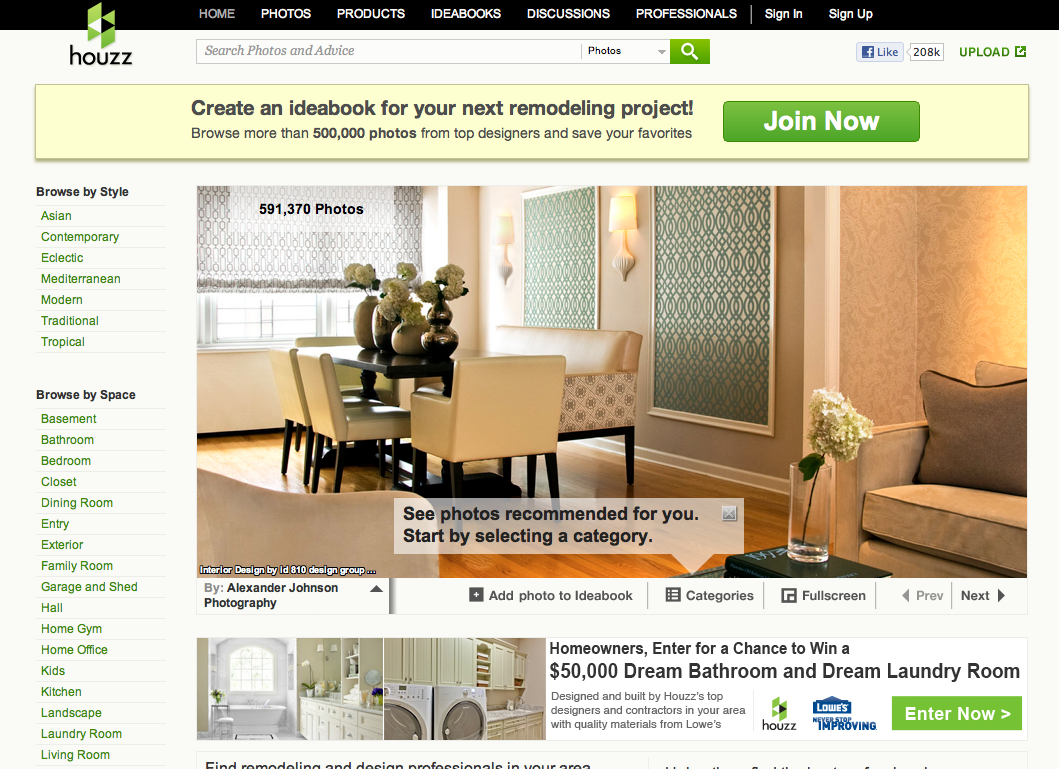 From decorating a room, to building a custom home, Houzz connects millions of homeowners, home design enthusiasts and home improvement professionals across the US and around the world. With the largest residential design database in the world, it is the easiest way for people to get design inspiration and find the right professional to help turn ideas into reality.
Spokeswoman Katherine Nannizzi, says: "Via mobile, we are by far the largest iPhone and iPad app in the home design space, and among the largest in the lifestyle category. We now have 2.25 million downloads, and 45,000 + 5-star reviews. In Australia, we are growing organically at a rapid pace, and already 400+ professionals from Sydney, Melbourne and Brisbane, have created Houzz profiles. Inspired by Australian design, we recently featured Greg's work in our editorial. We feel this is just the beginning, and we are very focused on growing our presence here."
The Houzz app was recently highlighted in the Sydney Morning Herald.
Are you already using Houzz? What do you think?