Formerly known as Linen & Moore, L&M Home return this summer with a new name and collection of bed linen, throws, quilts, blankets, cushions and napery. "Our textile collections have evolved over the last 16 years to offer a broader range to a wider audience. We think there is a lot in a name, so we thought it was time for a refresh of the brand," says design director Danielle Bowers.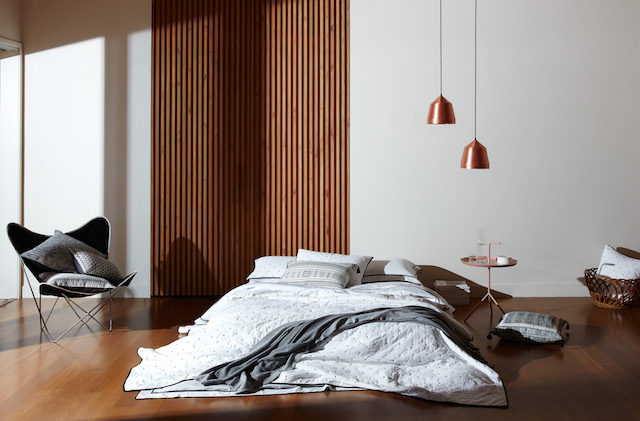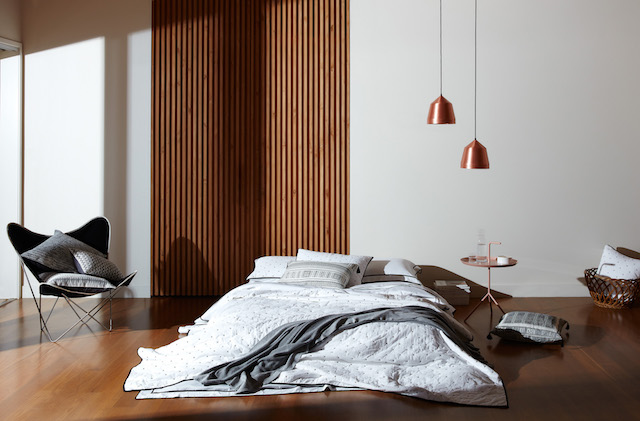 "We offer beautiful textiles in natural fibres, for every room of the home, that are curated into two annual releases that span fashion-forward and fun-loving to the timeless and handcrafted. Our position in the Australian market is an extension of our philosophy, and that philosophy is to bring quality and everyday luxury to the home with high-end products at affordable prices."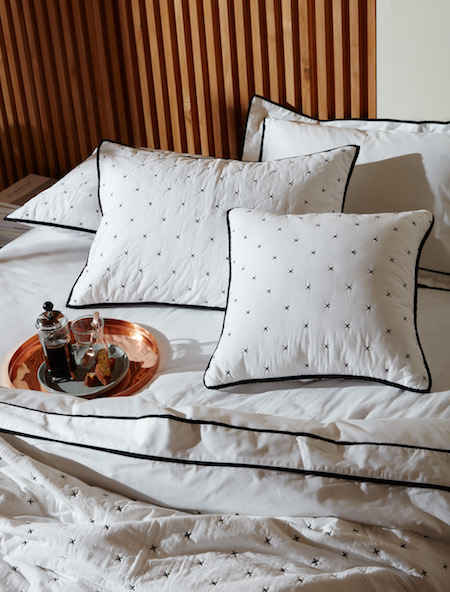 The new linen is certainly a highlight for us – we love its retro, hand-stitched details. "Being an avid collector of quilts, I can't go past our charming new Phoenix quilt. I just love its timeless simplicity. It's a delightful design that delivers a hint of nostalgia with its contrasting hand-stitched cross elements," says Danielle of the quilt that is available in white with black cross stitch or white with flax cross stitch detailing.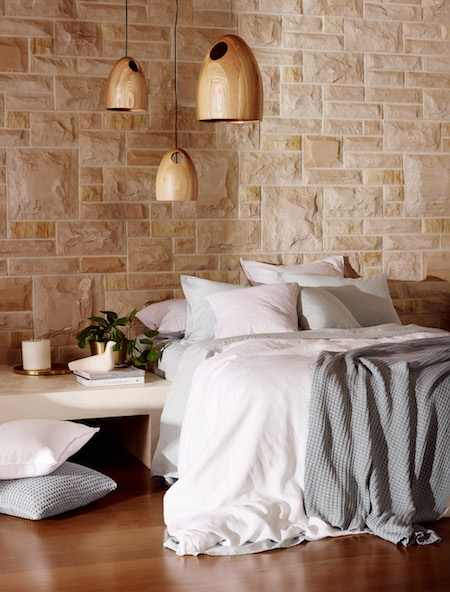 "Summer 2016 offers a small collection of new designs and we've expanded on some of our favourites to include co-ordinates and our existing designs have been re-imagined in exciting new up-to-the-minute colour palettes. The emphasis is on lightweight linen and cotton textures in white and pretty pastel shades and the inspiration behind the new releases was a somewhat feminine aesthetic," says Danielle.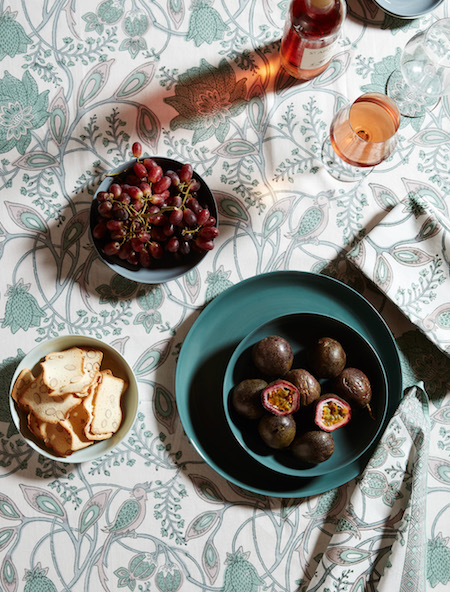 Having been with the company for over a decade, Danielle loves many aspects of her job but particularly the travel opportunities. "As part of my job I get to travel with our director Anna Lofts to visit our quality manufacturers and special artisan communities in India. It's a wonderfully inspiring and educational experience and essential to keeping abreast of what is happening in the exciting world of textiles today."
Shop online