With another bathroom renovation in Jen's sights, it's safe to say Interiors Addict has gone a little bathroom mad! Every day it seems something new is popping up, from metallic tapware to space-saving solutions and outdoor showers. Below are the latest products we're loving. 
Brodware inFinium PVD Tapware: Made from an advanced hard coating technique, inFinium PVD, unlike typical powder coated, painted or plated tapware is highly resistant to scratching, tarnishing, abrasion, corrosion and discolouration. Coming in 13 coloured finishes, they are available in brushed, polished and rumbled textures. Available from Candana.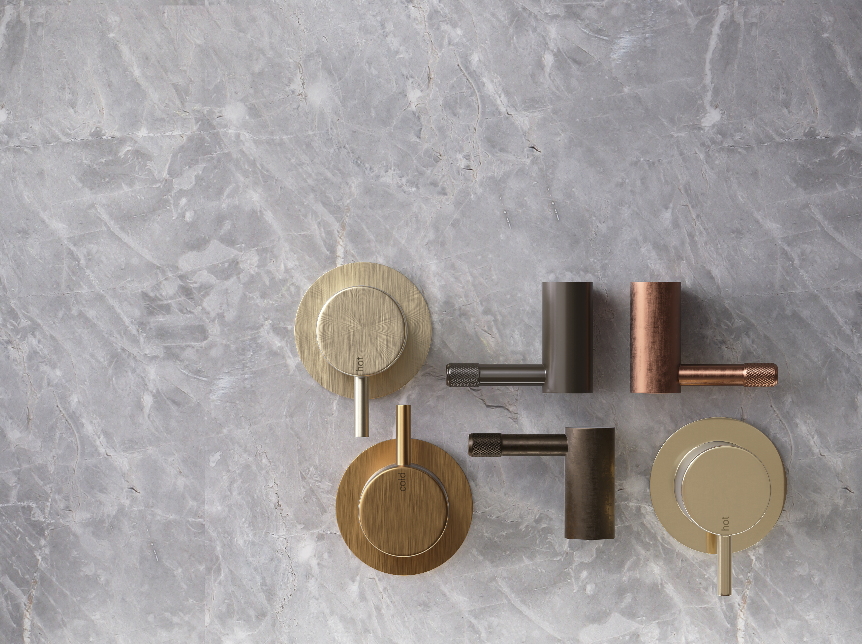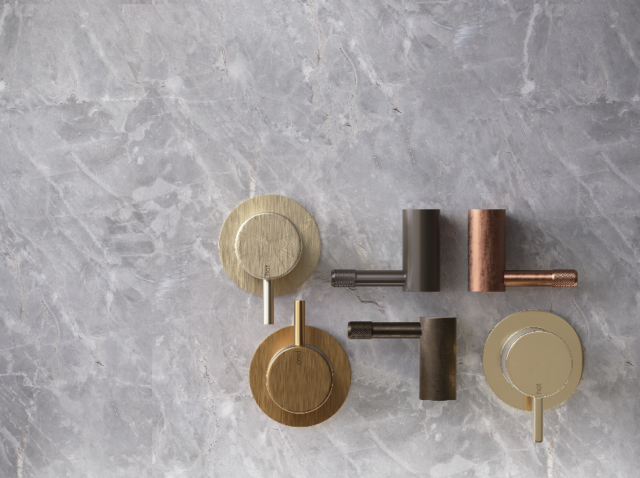 Sussex's Monsoon Shower Range: Inspired by nature, the Monsoon shower range captures the spirit of summer. Designed for use both indoors and out, it looks equally in place on a beach house deck as in a sophisticated city bathroom. With options for vertical, horizontal or column shower installation, Monsoon is crafted from the very toughest brushed stainless steel, which is resistant to rust and guaranteed to last for years to come.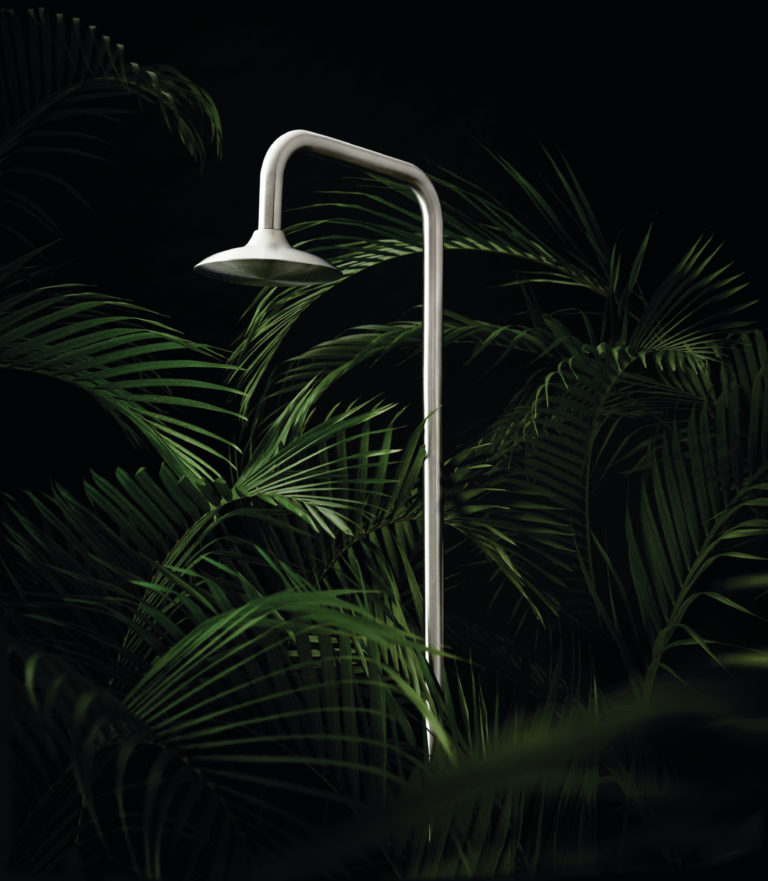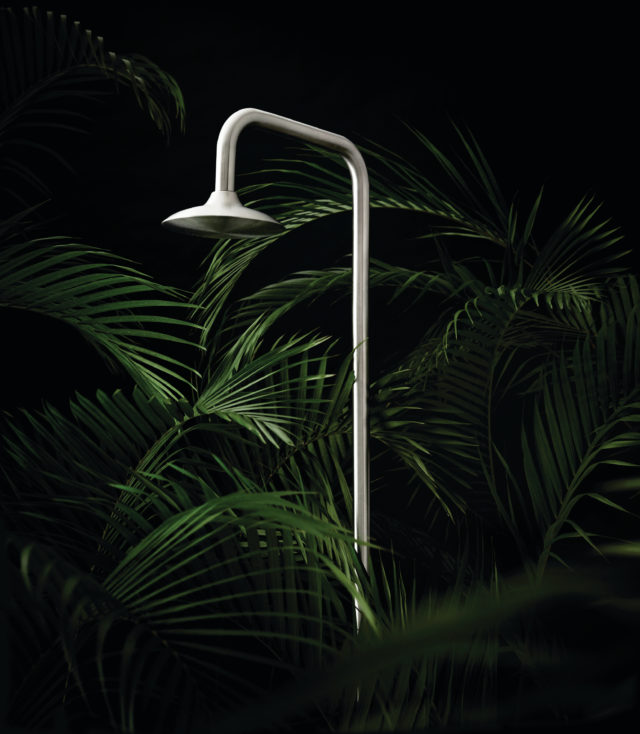 Kohler's Ove Wall Mount Toilet: A huge space-saver this wall mount toilet with concealed in-wall cistern offers complete comfort and convenience, protruding just 540mm from the wall (instead of the usual 600mm), it also has a soft close seat and lid.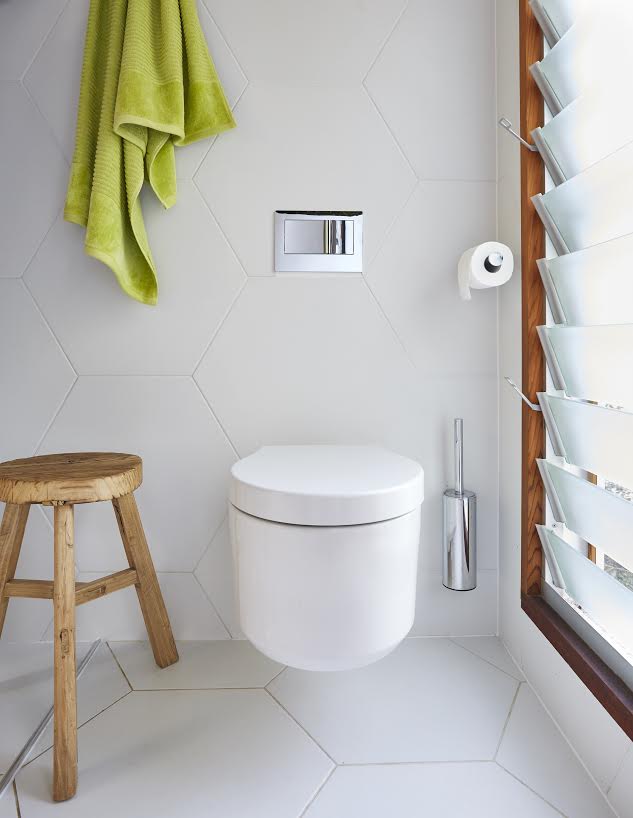 Meir's Tiger Bronze Tapware: You know Meir for their sleek black tapware but soon you'll know them for a lot more! Having recently introduced a range of limited-edition colour ways, our favourite Tiger Bronze is warm, inviting and just that little bit different. Utilising the natural charm of bronze and copper, Tiger Bronze adds unique character through a brushed black undercoating and a clear lacquer finish. Jen just installed the mixer in her new (gold) kitchen sink and she's loving it!