The Block Glasshouse is here!
Let us all rejoice, Blockheads. The Block has started again which for me, means scheduling my week and social events around episodes and room reveals (surely I'm not the only one who gathers all my fellow Blockhead friends together for room reveals where we become the judges and decide who is worthy of the win that week?)!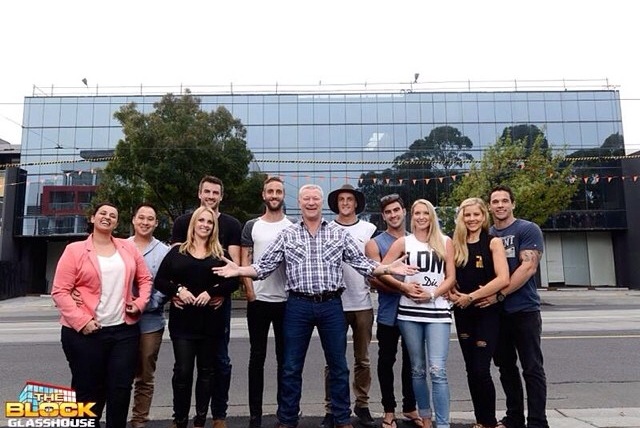 Five couples, each with a three-bed, three-bath apartment to renovate, with 3,300 square metres of floor space in total, this is certainly weighing in as the biggest block ever (it's almost double the size of last season's Dux House at Albert Park). I love that it's in Melbourne again, just a stone's throw from Chapel Street, and the fact it's within walking distance of my house. Well, as a total Blockhead I'm just chuffed that I can wander past and see the progress.
Of course I tuned in to the first episode last night. Did you? If not, read on to find out what you missed.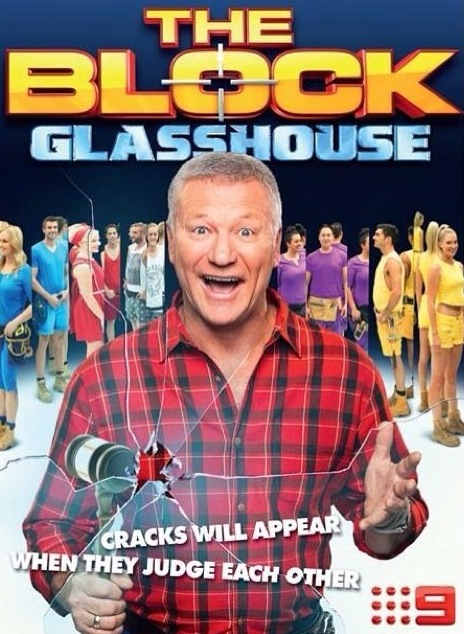 So, onto the new contestants! First up we got to meet Chris and Jenna. Chris is a cabinet maker which should come in handy (one would hope) and I have a feeling these two are going to be quite funny characters. Then we got to meet Karstan and Maxine from Newcastle NSW; these two met online and seem quite relaxed (for now). Then there's Michael and Carlene from QLD who have been married for seven years. Michael works in construction as a project manager which could get give them a leg up against the others (I'm still undecided). We also have local Melburnians Darren and Deanne, who have a gorgeous house (which you can spy in their initial video at home). Maybe they will have an advantage being locals? Lastly, we have Shannon and Simon, the well-travelled brothers representing Sydney and NSW.
Well I guess the first relief for the couples is that there are no eliminations to come, and bang, they're all straight through, moving into The Block for 10 weeks. I thought all the formalities went a bit too quick and it was odd that each couple just picked a number and lo and behold that was their apartments picked. There was no time to weigh up which space had the best view or the bigger rooms this time round.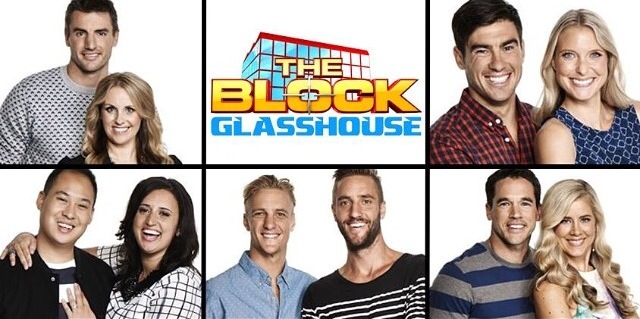 Apartment wise, Chris and Jenna got first dibs and chose apartment two, which slumped them with no external windows, however they did score a rooftop terrace. Shannon and Simon were next up and chose apartment four, with a street frontage onto High Street. Darren and Deanne picked apartment number five, which has the sought-after north westerly aspect but is a little smaller. Karstan and Maxine went for apartment number three which gives them city views and which left Michael and Carlene with apartment one, also with a street frontage onto High Street.
This week's room is the guest bedroom, which has to be delivered in seven days. Can you imagine?! Just the thought of having to deliver a room in seven days gives me anxiety! From the little snippets you see from the completed rooms it looks like we are in for some style this season and I can't wait to see the transformation of this tired 80s office building!
I love that all the contestants are cocky at this stage, each saying that they are going to win! There can only be one winner my little Blockheads! But who will it be? Do you have a favourite couple yet or is it too early to call?
All the new couples are on Twitter: @karstanmaxine @ShannonAndSimon @chrisandjenna @DarrenAndDeanne @theblock9
As with previous seasons, come room reveal time, we'll be bringing you details of where to buy the things you see and fall in love with on the show.
Kathryn is our girl on the ground in Melbourne and Block correspondent while Jen and Olivia are overseas (the globetrotters!). You can follow her design adventures on Instagram @thedesignrookie.