We've featured the work of Joanne Yeomans of Issy & H Creative before and today's Sydney home renovation is another beauty. Located in North Ryde, Joanne transformed a dated and dark early 2000s home for a family of five who were upsizing from a compact property into a larger abode. "They were looking for fresh eyes to help them create a Hamptons inspired home, with a focus on open plan living, entertaining and an indoor-outdoor lifestyle," says Joanne.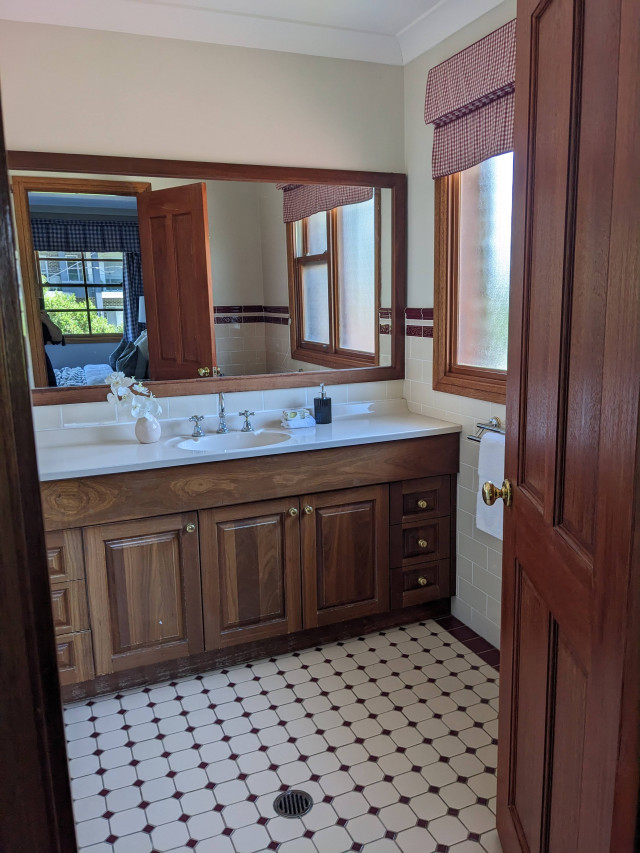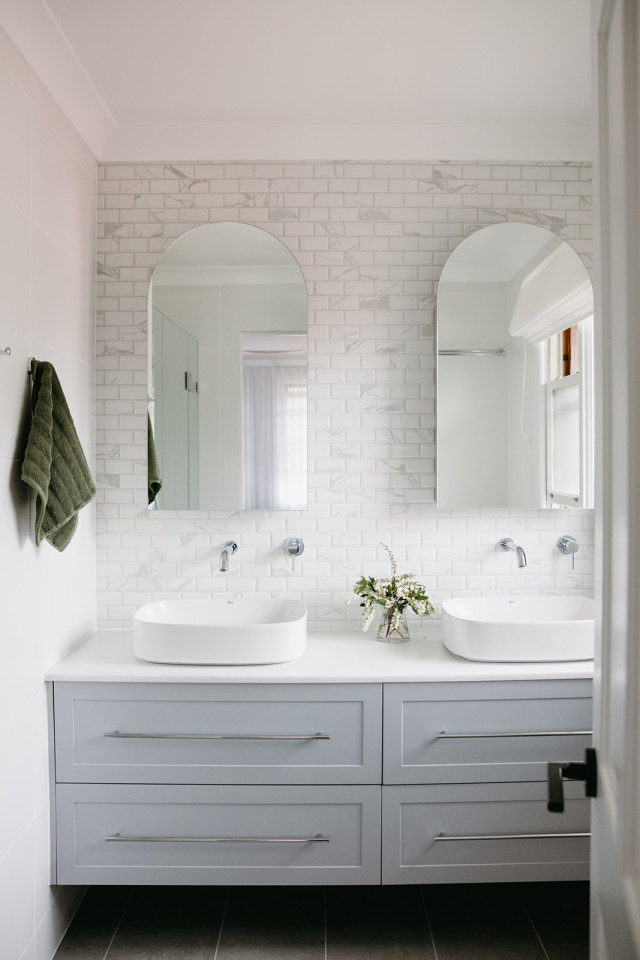 Other requirements were for an open-plan kitchen with plenty of bench space, ample storage, a fabulous outdoor area to entertain in and a sofa big enough to fit all five family members. "It was a fast-paced reno for the family, who wanted to be able to move in and just enjoy the space. I worked closely with them on the design over just two months and the build started immediately afterwards and was complete within three months," says Joanne. Not bad really!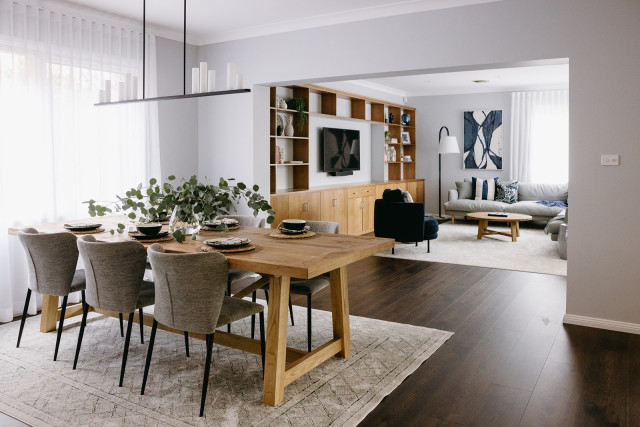 But before Joanne dived into the planning, she made sure to spend time getting to know the family and how they wanted to live – ensuring everyone had an important role to play in the house. "She saved us thousands of dollars by bringing clarity to what we were trying to achieve in a small amount of time, allowing us to take advantage of her trade discounts, organising deliveries and saving us time by not having to go look at supplier showrooms every weekend," says the home's owner, emphasising the value of engaging an interior designer.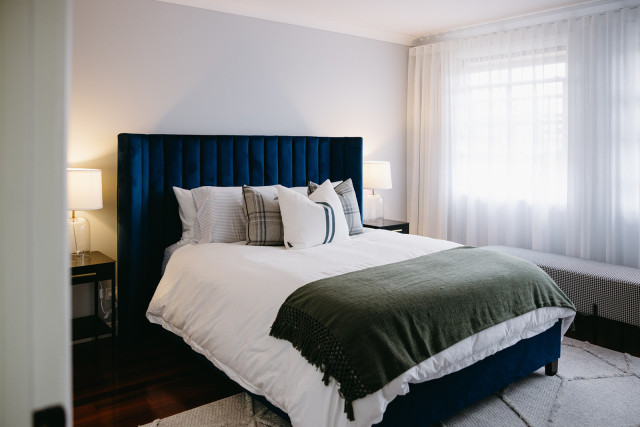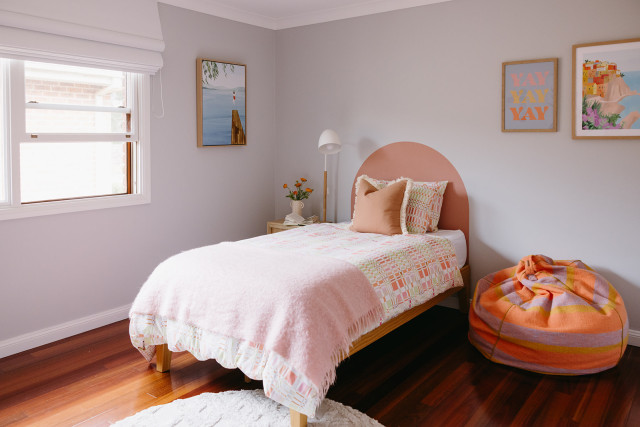 The existing home's dark red timber floors and woodwork were the first things to go – they sapped a lot of the natural light. In their place is now dark chocolate hybrid flooring, a smart grey and white colour scheme (Dulux Snow Season features throughout) and new feature lighting.
The home's kitchen, laundry, bathrooms and alfresco area were overhauled too. "The kitchen was small and enclosed, and there were formal living and dining rooms which were not practical for modern family living," says Joanne. She opened up the ground floor space by removing a structural wall and repurposing the existing formal lounge into a larger kitchen and butler's pantry.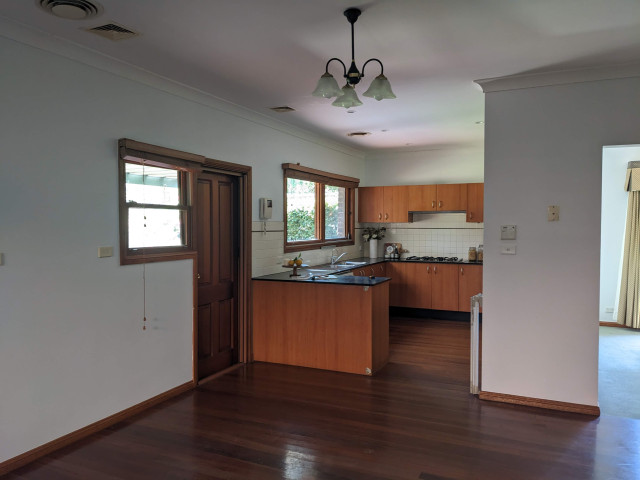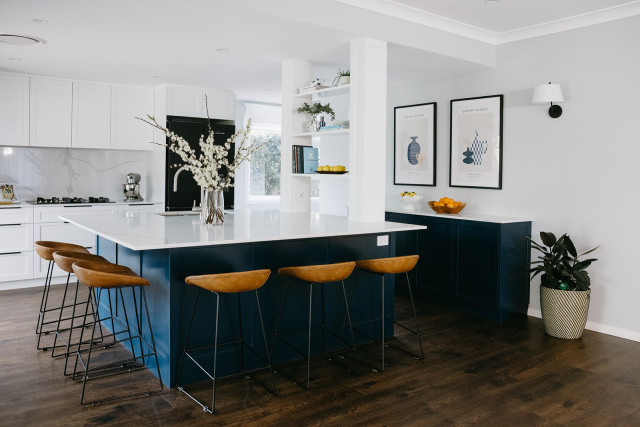 She then designed a large 2m x 2m island bench in the centre of the space that also happened to incorporate a structural column, which she cleverly disguised as shelving. "At 2m square the island doubles as a second dining table, homework spot, show stopping entertainment hub and really centres the heart of the home," says Joanne.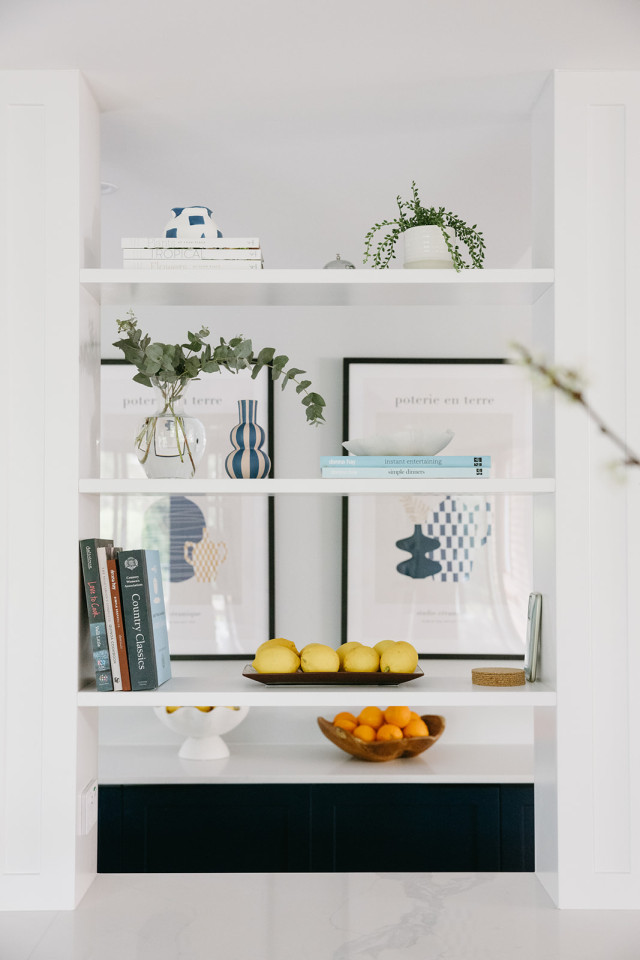 When asked about her favourite aspects of the renovation, Joanne struggles to choose just one. "I love the new open plan kitchen – it's such a transformation from what was there before. The media room (originally a formal living room) is fun as it's a darker, more moody space. It has a comfy couch and is finished with some quirky, movie-inspired art."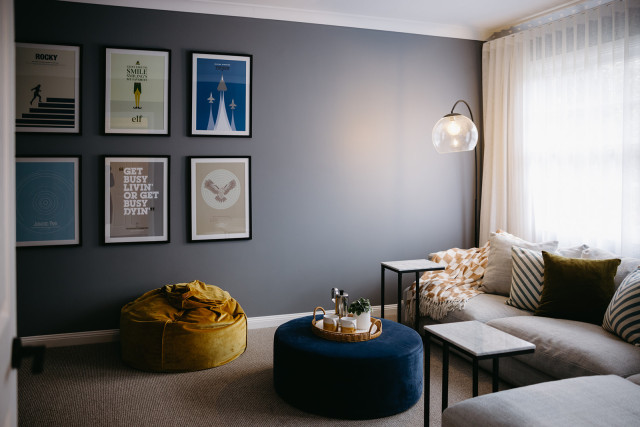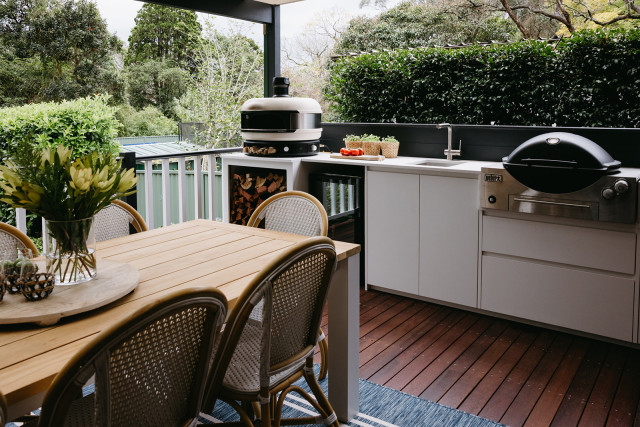 Photography: Tealily Photography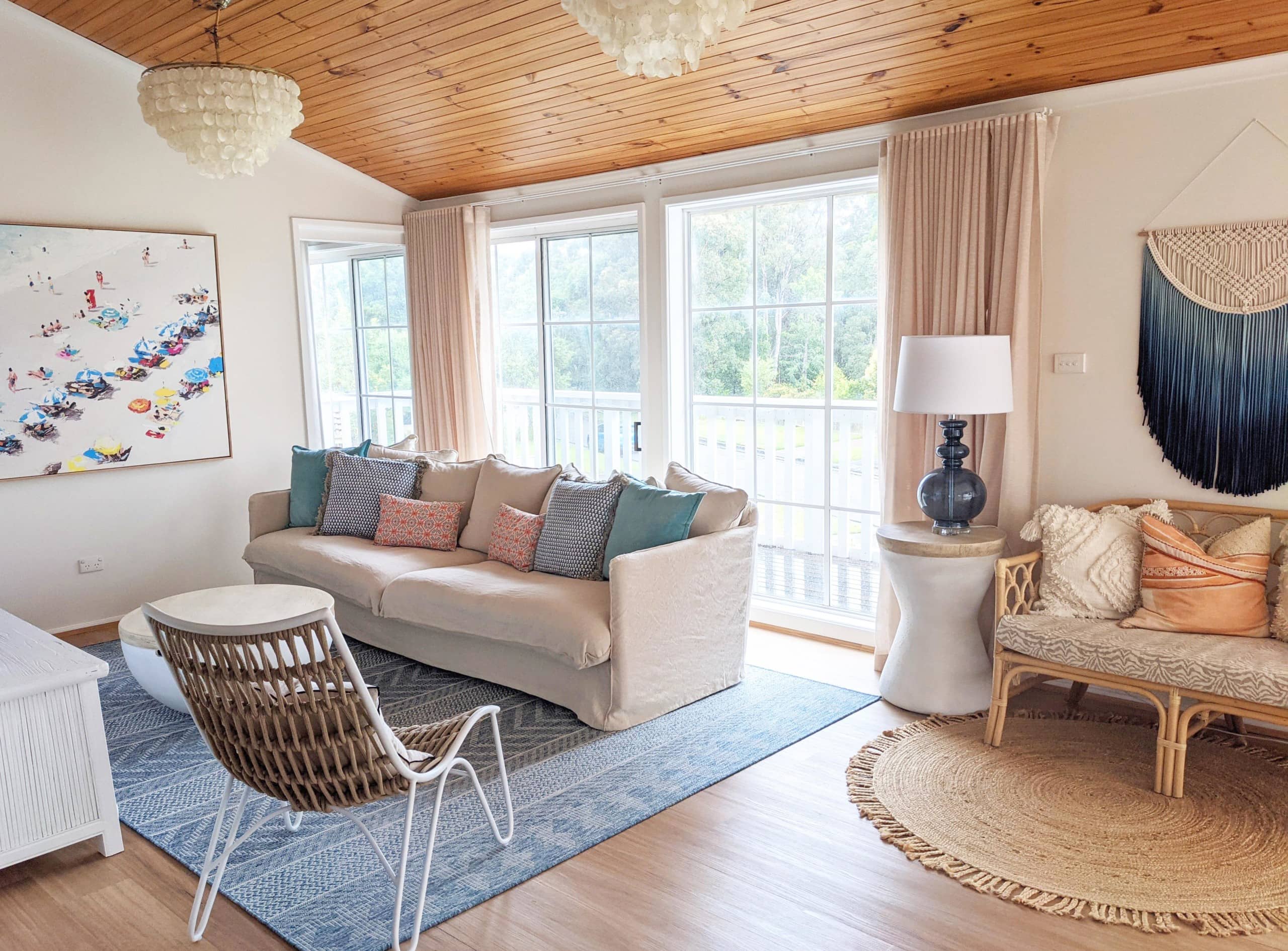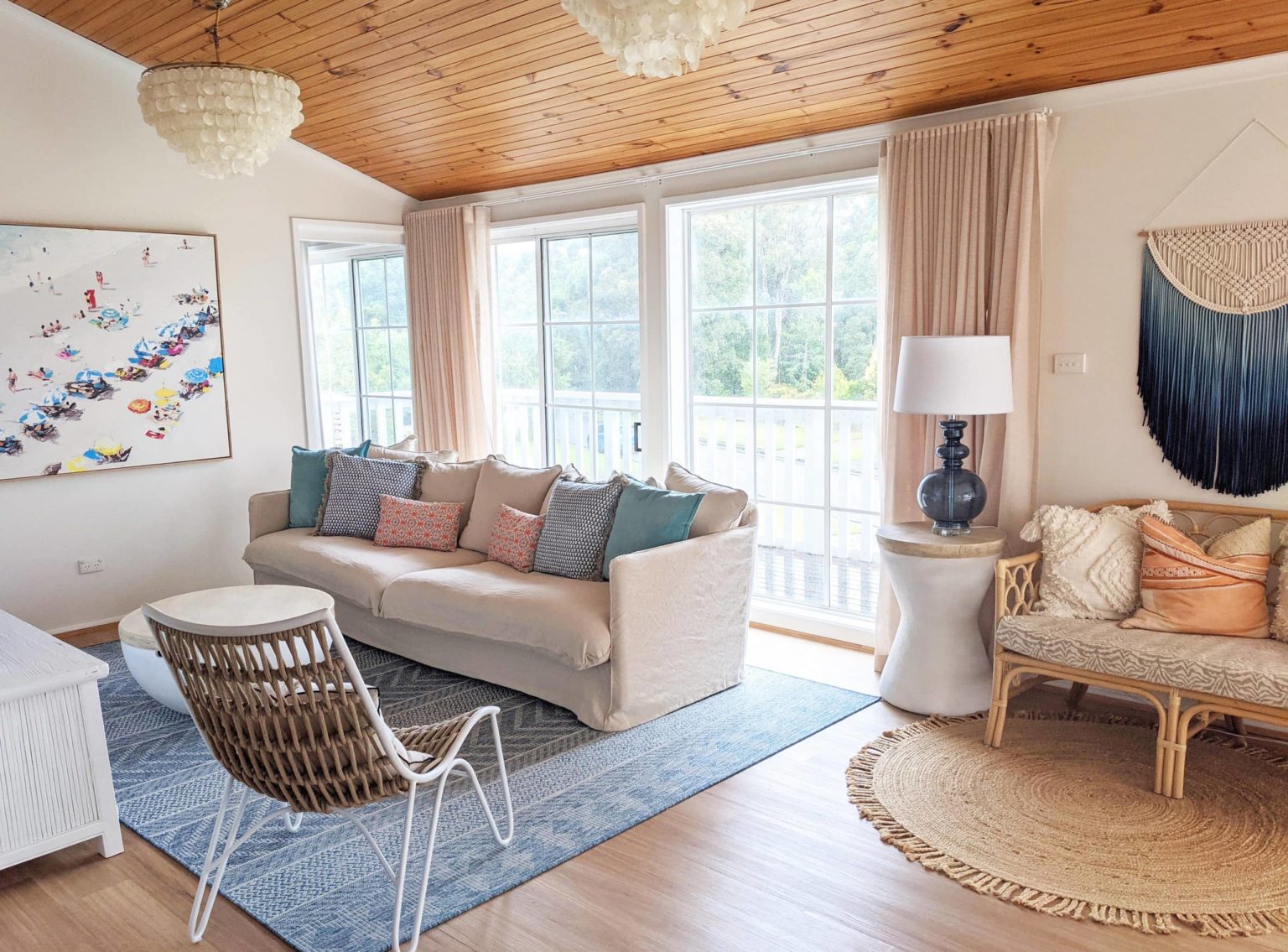 Before & after: COVID-19 inspires family to reclaim holiday home
Located on the NSW south coast in Jervis Bay, this home was purchased 20 years ago and tenanted until recently when the owners decided to give it a glow-up under the guidance of interior designer Joanne Yeomans, of Issy & H