This East Ryde family home was given a whole new look on a budget with clever decorating, styling and upcycling under the professional eye of interior designer Joanne Yeomans. The four-bed 1960s house is home to a couple and their daughters, aged five and nine.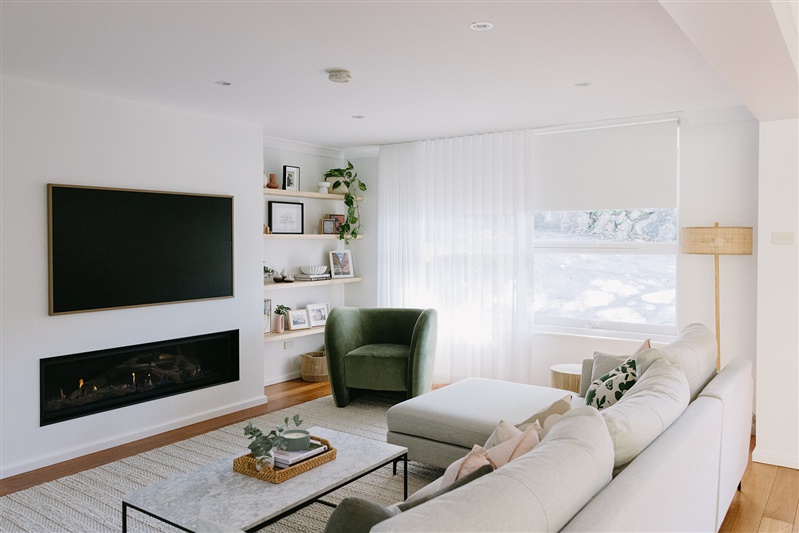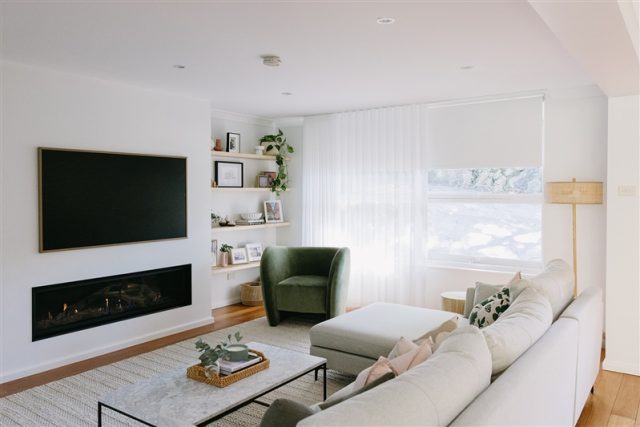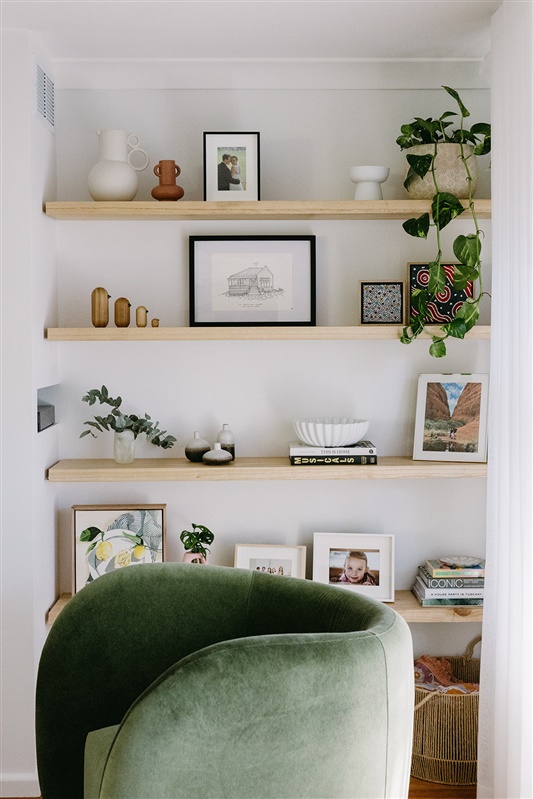 "The brief was to create a family friendly home," said Joanne. "They weren't looking for perfection but rather a warm and relaxing retreat for their busy young family. The client was drawn to the fact that even though the home wasn't perfect and had some flaws (notably an older kitchen, bathroom and laundry), it instantly felt like home and had a distinct holiday feel. And even though it's located in the middle of suburbia, you feel transported to a quieter, more remote place as soon as you step inside with the gorgeous bush outlook."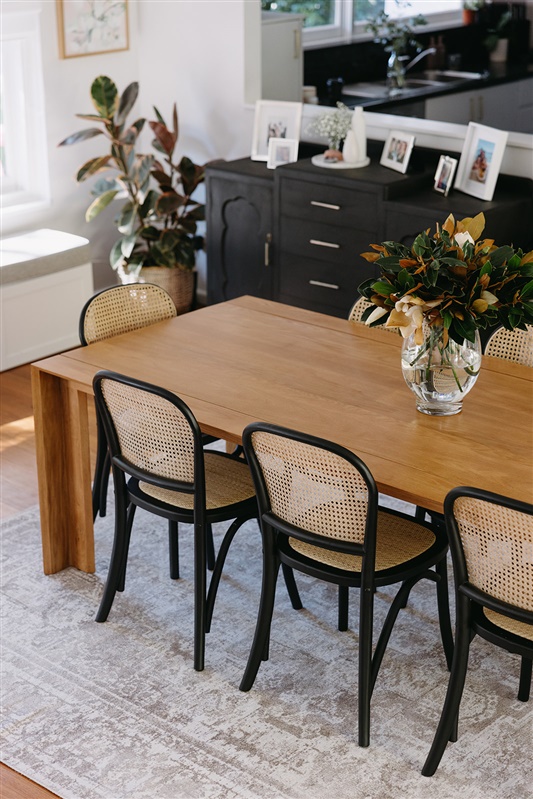 They liked both Hamptons and Mid-Century styles so Joanne sought to combine the two with a modern Australian take. "We also used their existing black buffet (previously restored by the lovely Jemma at Shed Eleven) as inspiration for some of the contrasting elements in the scheme. For the little girls' rooms, one liked sunflowers and the other rainbows, so that's where the inspo came from!"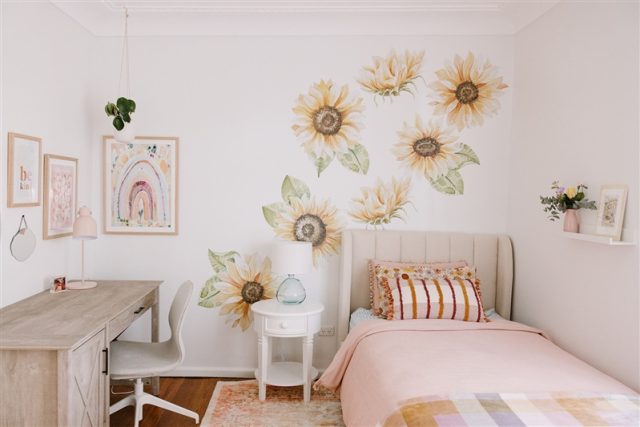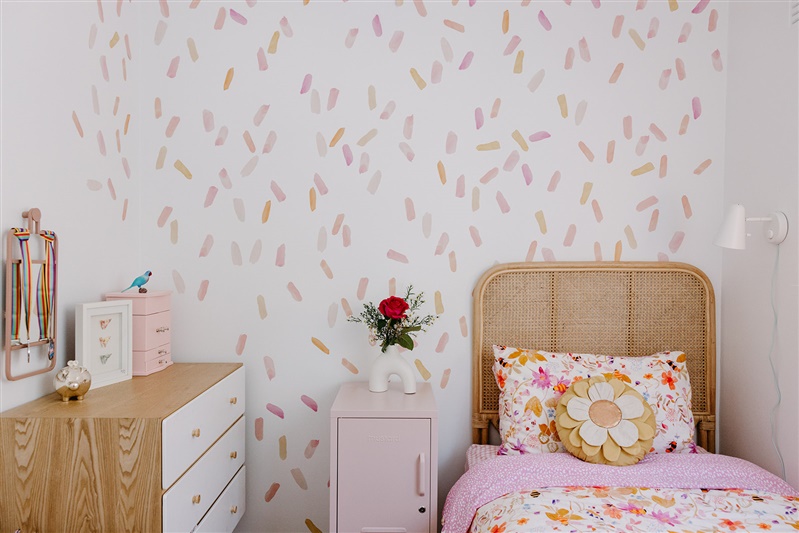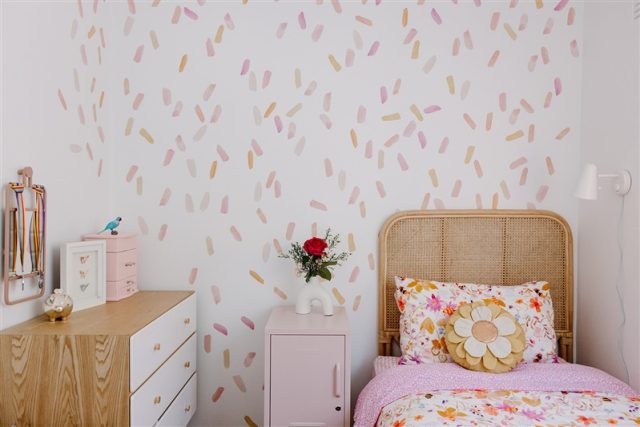 Only small cosmetic changes were made, and the rest was down to furniture and styling. "We repainted the kitchen cupboard doors from timber to a light grey (Dulux Highgate), refreshed the walls throughout in Lexicon Quarter, and integrated a new gas fireplace and floating timber shelves to create a warm focal point in the living area. My client had wanted a fireplace since she was a little girl so this was top of the list!"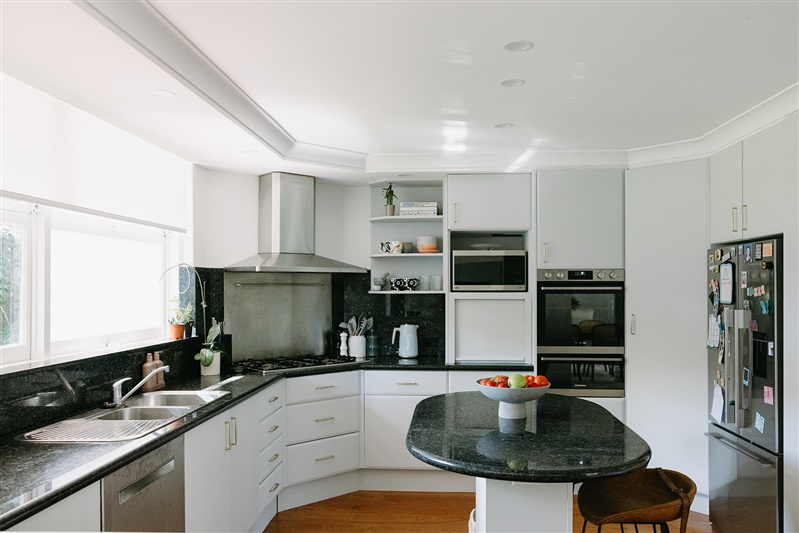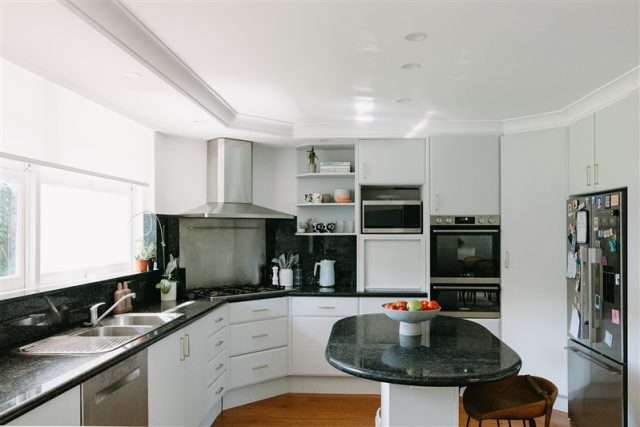 Joanne says the fireplace probably made the biggest difference and was also the biggest splurge! "The fireplace and floating shelves from Made by You Online made the biggest difference to the space and make the living area so warm and inviting. The biggest bargain was probably the boot room style bench at the entry made from two IKEA Besta cabinets joined together, personalised with a custom seat cushion by local upholsters SA Upholstery."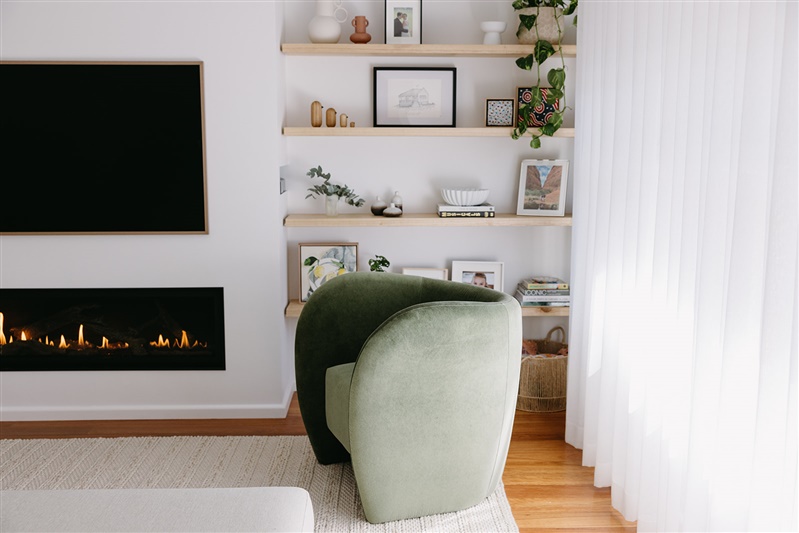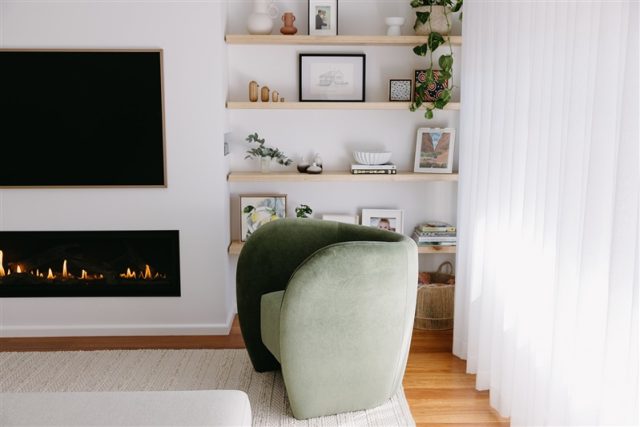 Joanne loves the indoor-outdoor feel and how she has reflected the bush outlook back inside with the colours and finishes. "I love the warm, cosy, relaxed feel throughout. It suits the clients' personalities down to a tee.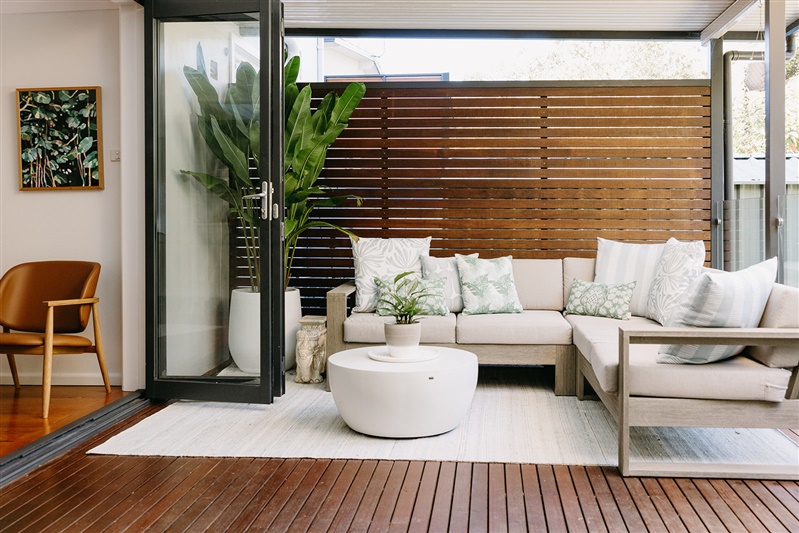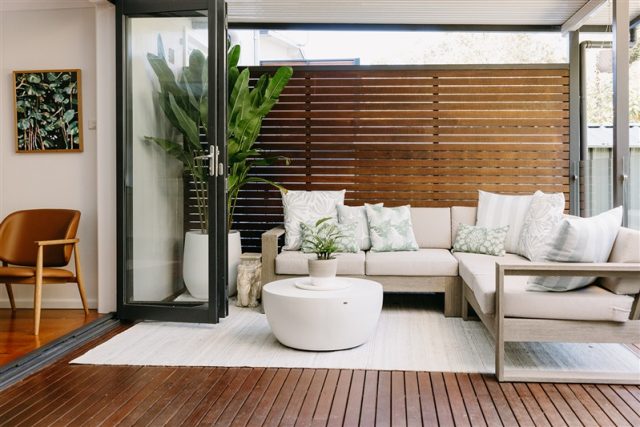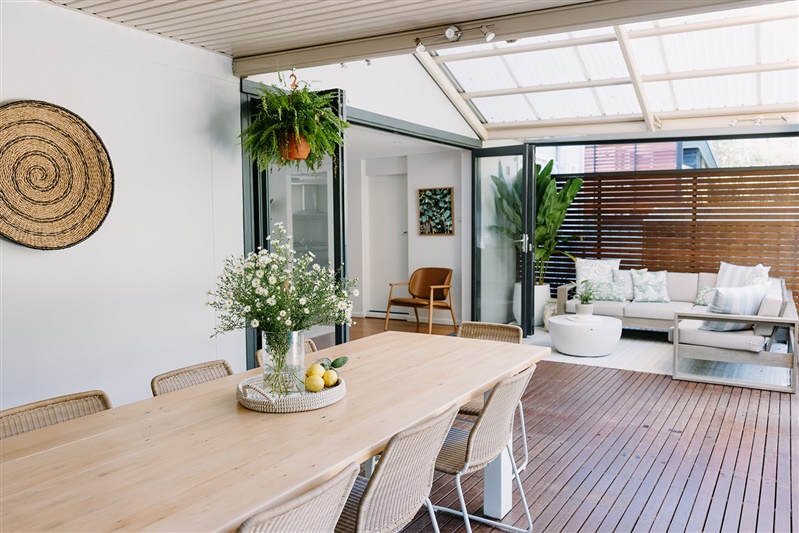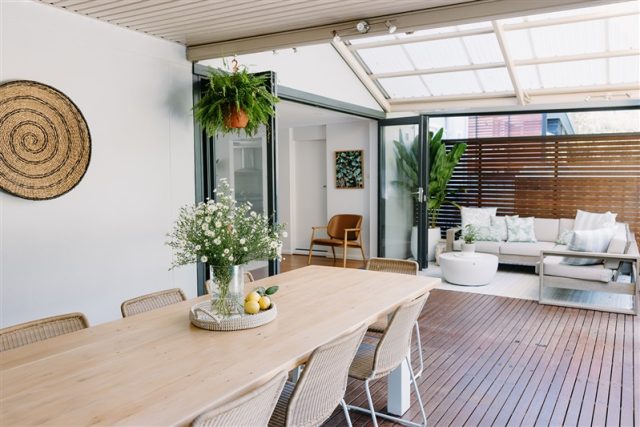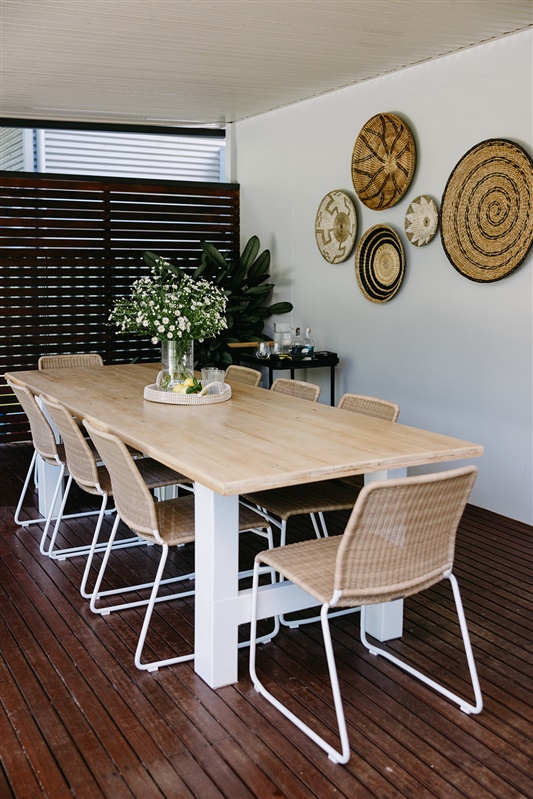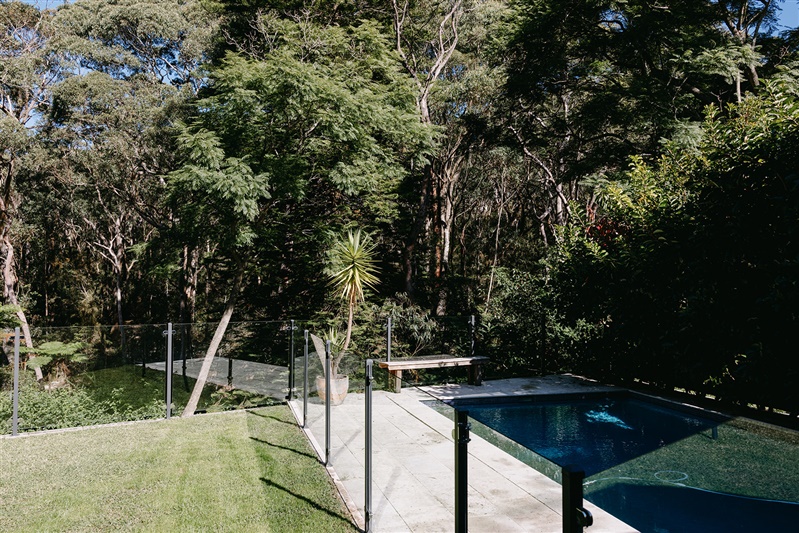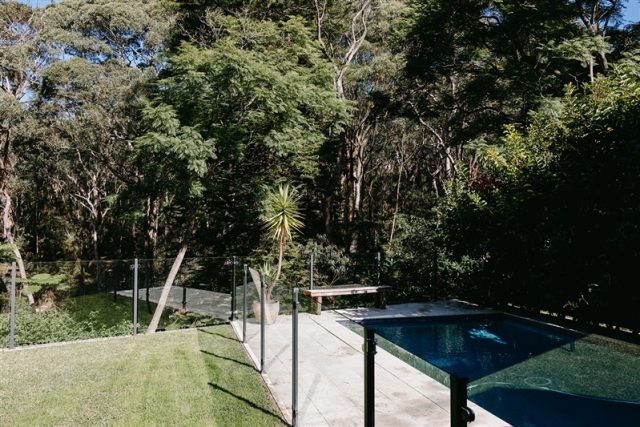 "We also salvaged the existing three-metre long alfresco dining table which was sold with the house and I'm so happy with how it turned out. Maree from Finn & E did a beautiful job restoring it and giving it a fresh Hamptons vibe! I also ove the fun, fresh vibe of the kids' playroom – my client diligently arranged the books in a rainbow without any instruction from me!"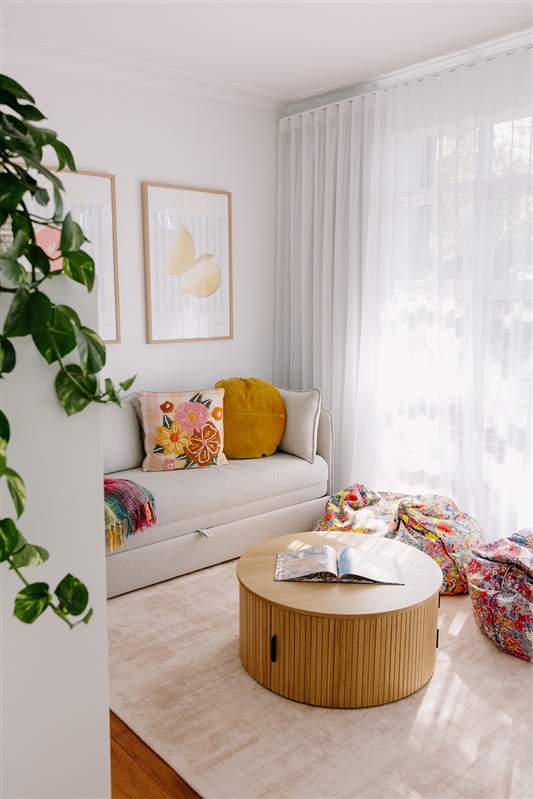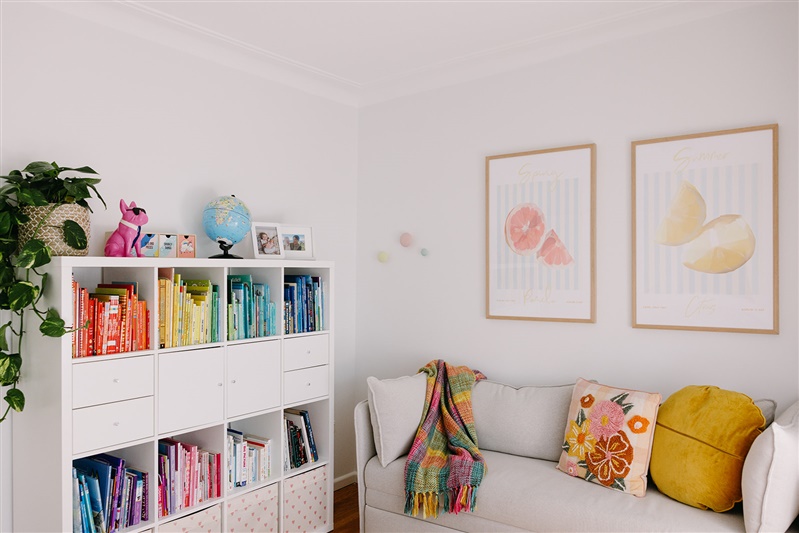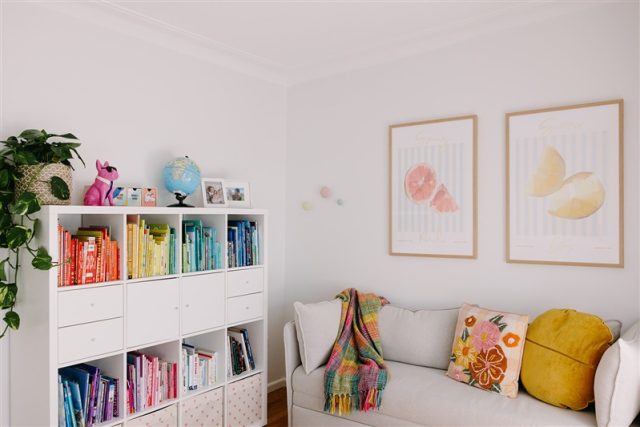 With 20 years' professional experience as an interior designer both in the UK and Australia, Joanne Yeomans is the owner and creative director of Issy & H Creative. Keen to continue her passion whilst having more time at home with family, Issy & H was conceived in 2017 following the birth of her second child, Issy. "We are a friendly interior design studio based in Ryde, and provide creative design solutions for clients Sydney wide. We believe your home should be a reflection of you and the way you live, and should always include a bit of sparkle."
Photography: Trish Chong from Tealily Photography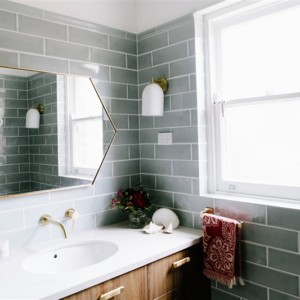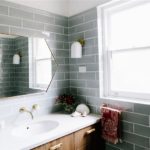 Tired 40s house given colourful new lease on life by interior designer
Located on Sydney's North Shore, this 1940's family home was updated recently by interior designer Joanne Yeomans of Issy and…