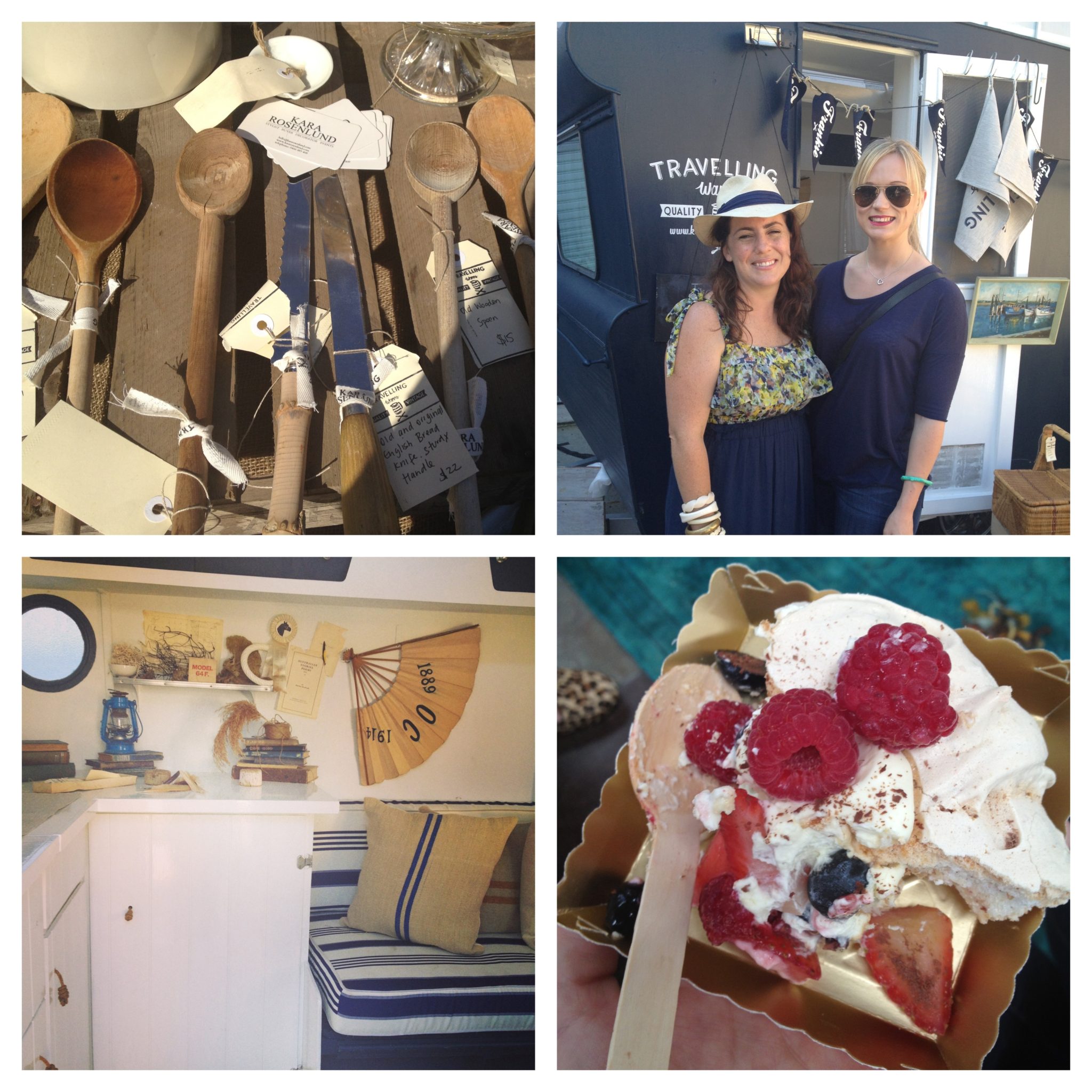 There are many reasons why I enjoyed The School's first birthday celebrations this afternoon. Firstly, I finally got to meet stylist and photographer Kara Rosenlund (and her lovely husband Timothy O) who I've been a big fan of for a long time now. They brought their vintage caravan Frankie and all kinds of gorgeous wares, all the way from Queensland. Was lovely to have a peek inside and peruse her great collection of vintage lovelies for sale. And Kara was every bit as genuine and nice as I imagined. I wish I had the time to have done one of her vignette classes this week.
Second, we (Emma and I) bumped into the ever enthusiastic Megan Morton, who 'forced' us to eat delicious celebration pavlova (sorry, wedding dress diet!). Third, we got to look around Koskela and drink Kitchen by Mike coffee, all on a gorgeous sunny Sunday arvo. What's not to like? With all that excitement, I need a nap now….
Can you believe The School is one already? I've loved watching it go from strength to strength! If you haven't done a class there yet, I thoroughly recommend it!