I've noticed petrified wood furniture popping up here and there recently and it's really unique and unusual! Abode Bazaar on Sydney's north shore is the latest store to hand select and stock some pieces.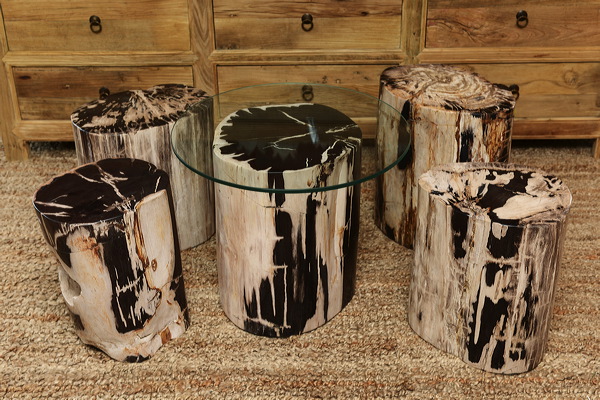 But what exactly is it?! I consulted my good friend Wikipedia to discover that petrified comes from the Greek root petro meaning "rock" or "stone"; literally "wood turned into stone". It's the name given to a special type of fossilised remains of vegetation. It is the result of a tree or tree-like plants having completely transitioned to stone by the process of permineralisation. All the organic materials have been replaced with minerals (mostly a silicate, such as quartz), while retaining the original structure of the stem tissue.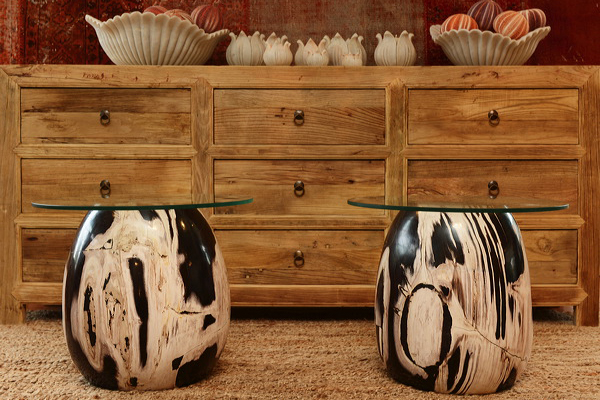 If you've got your head around the science you'll now know why they look like timber but with the smoothness of stone. They're also really heavy!
Petrified wood coffee tables with stainless steel legs start at $495 at Abode Bazaar and there are also solid stools and glass-topped tables.