It's instalment three of our exclusive series with former Blockheads Julia and Sasha and so much has happened! Read on for Julia's warts and all account, some exciting developments (and, let's be a honest, a few fails!).
Remember last time when I said Little Willow was off to a pretty good start? Well, she was for a day but you know what they say about life and lemons. A few weeks in and we could open our own Solo factory. Why? I'm glad you asked. Let's jump straight in, shall we?!
If there's one word that makes my skin crawl it's demolition. It all sounds simple enough. Therapeutic even, if you've got unresolved anger issues and know your way around a sledgehammer. Be warned though: it's not all sunshine and unicorns. It's also not as funny as my dad-jokes on The Block but I wouldn't torture you with those again. Actually, who am I kidding? Of course I will.
Before Little Willow could take shape, she had to shed her behind. The permit came through in stages, making it tough to lock in a dedicated demo company, so we decided to do it ourselves. Now, normally I'd demand a round of applause for this nobility but in actual fact, it was to our detriment. Our builders are working to a cost-plus model which means we pay them an hourly rate instead of a fixed lump sum. What was supposed to be a few walls over a few days turned into the mother of all demos. I'm not sure how but the house seemed to get bigger with every skerrick removed.
Want to know what's really expensive? Skip bins. They charge a pretty penny and when you're knocking down a house, you'll go through at least 15. Whilst I love our trades, packing is not their strong suit. Rumour has it I spent two weeks inside a skip bin stacking it like a Tetris ninja. Yes, it's as sexy as it sounds and yes, I will probably die from tetanus given all the rusty nails, but at least I can sleep at night knowing there were literally no gaps among the debris.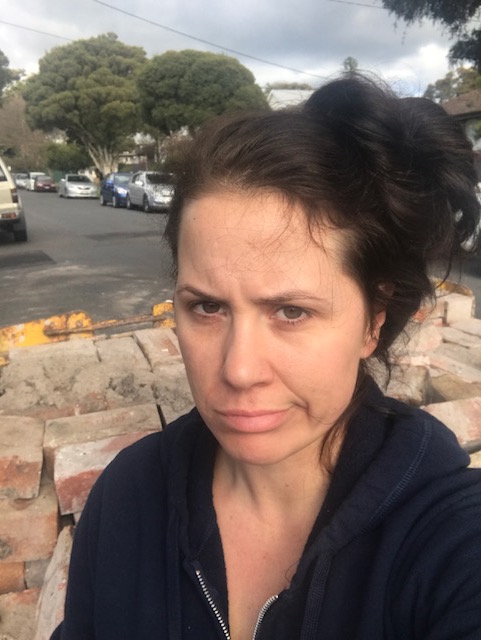 In the end, it took four builders over a fortnight to pull Little Willow apart. They did a stellar job but from a financial perspective, it wasn't a smart move. Ultimately, we were paying qualified chippies to do a labourer's work and our costs blew out like you wouldn't believe. We tried to save by roping our dads in to help but the terrain was uneven and there were a few busted ankles. It's been a tough learning curve but in all honesty, demo companies are worth waiting for. They salvage so much and are far more cost-effective. By locking in a fixed price, there are no nasty surprises and you won't be forced to sub in to spare a dollar. (You also won't be left onsite wondering if the white powdery stuff in your bare hands is asbestos. Not that I'd know anything about that. Ahem.)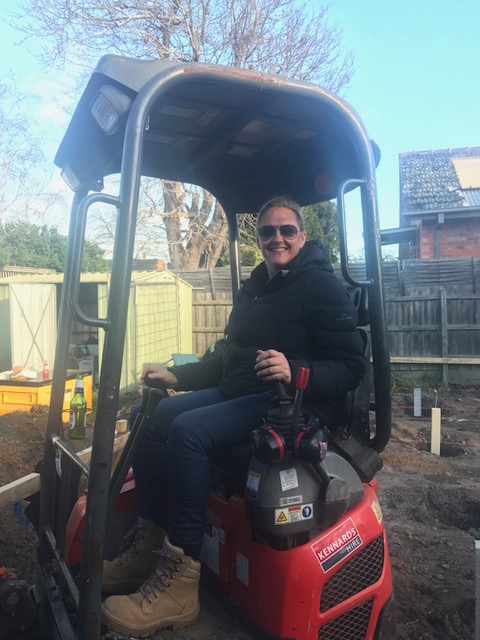 OK, now that's out of the way let's talk framing. Our intentions to keep the front of the house were good but once the plaster came off, it was apparent Little Willow wasn't straight. Like, not at all. You could take her to The Castro on a Saturday night and she'd fit right in. We couldn't move forward with crooked walls so we made a plan to straighten what we could. This meant removing a million nails, which was about as fun as driving through a safari park in a car made of steak. Once this was done, it was time to move those babies into a better position. Unfortunately, not all could be saved so the boys made a plan to replace them. The house also needed to be re-stumped so we called in the experts and they jacked her up. It took three days and was as fascinating to watch as Say Yes to the Dress. Love you, Monty!
Due to our massive time crunch, we elected to have the new frame made offsite. In the industry it's known as prefab and no, it's not short for fabulous (Believe me, I've already made that joke and no one laughed). This was one of our better decisions as our builders could focus on laying the foundations. Once again, you need to allow a decent whack of time for this to happen. Holes need to be dug, stumps inserted, and concrete poured before the inspector comes out and gives a yay or nay.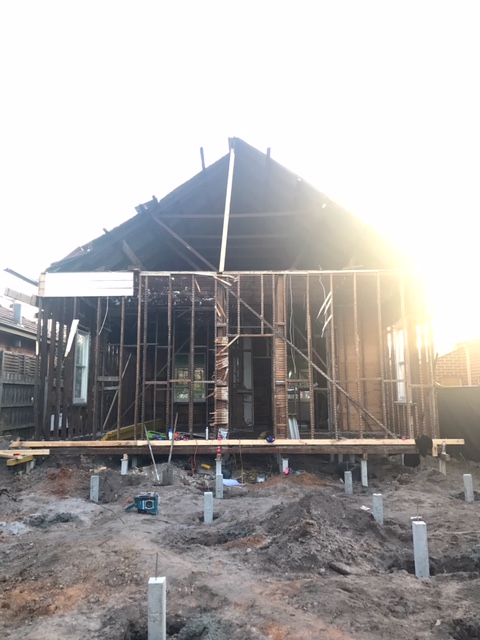 With the tick of approval, it was time for our plumber to come in and lay the pipes. Honestly, Brett Franklin is the nicest guy you'll ever meet and can rough in like no one else. He was our plumber on The Block and dropped everything at a moment's notice to help us at Little Willow. We put him through hell last year and yet he turned up with a smile on his face ready to do it all again. Here's hoping you don't regret it, Brett!
Steel is an important part of every build, particularly if you're going up a level, yet it almost slipped through the cracks. We'd gotten a bit wrapped up in all the pretty stuff — picking wallpaper and carpet and what type of apples to display in the kitchen*. By the time we reached out to steel fabricators, we only had two weeks up our sleeves and were cutting it mighty fine. Thankfully we were able to lock in a supplier who delivered only two days behind schedule. It wasn't a total debacle but could have been avoided if we'd been more focused. Of course, it pays to learn the hard way and it's a mistake we won't make again. Silver linings and all that.
By far the best moment was when our frame arrived. Not that we were there to enjoy it as Sash was literally in surgery as it rolled up. Still, our relief was palpable. The beauty of prefab is the hard yards are done for you so you can literally set and forget. The boys had both levels up quick sticks and Little Willow started taking shape. Just between us, she's bloody huge and has the most amazing city views from the first floor. A friend of ours has dubbed her Not So Little Willow and it couldn't be more accurate. We still have a long way to go and a thousand decisions to make but one thing's for sure, this is going to be a stunning family home.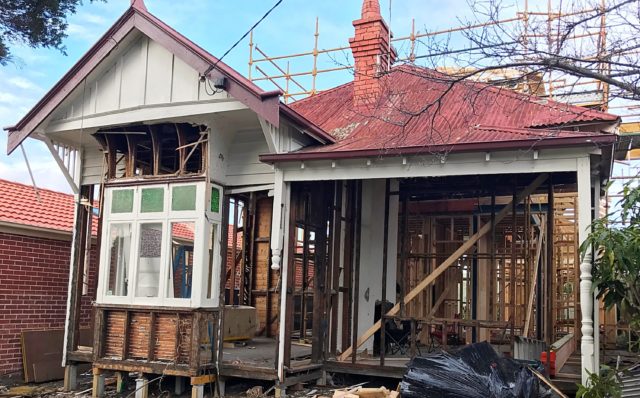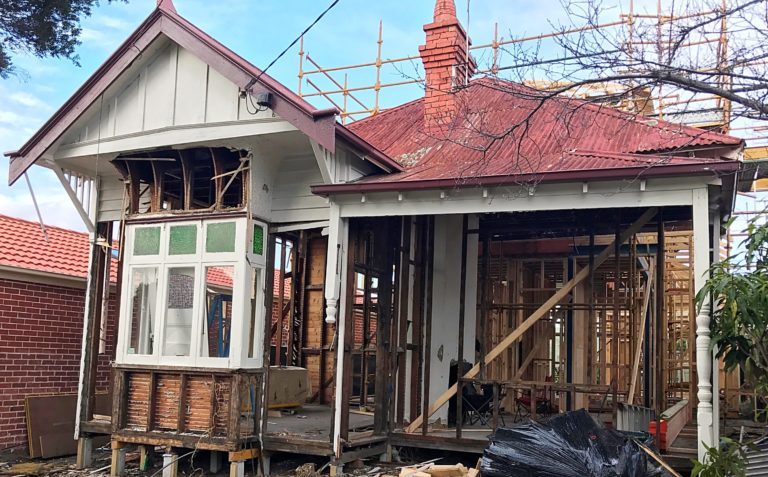 Thanks for following along so far. Next time we'll be talking roof plumbing, wall cladding, and a whole lot more. Until then, gang.
Julia xx
*In case you were wondering, Granny Smith apples come up best in photos.