It's instalment five of our exclusive series with former Blockheads Julia and Sasha and so much has happened! Read on for Julia's warts and all account, some exciting developments (and, let's be a honest, a few fails!).
Kitchen Week was by far our favourite on The Block and it was no different this time around. I mean, what's not to love? We got to create the space of our dreams with the help of our dear friends at Freedom Kitchens. Because they're so fab, they also mucked in with our laundry and trust me when I say she's a beauty. You want to stick around for this one, folks.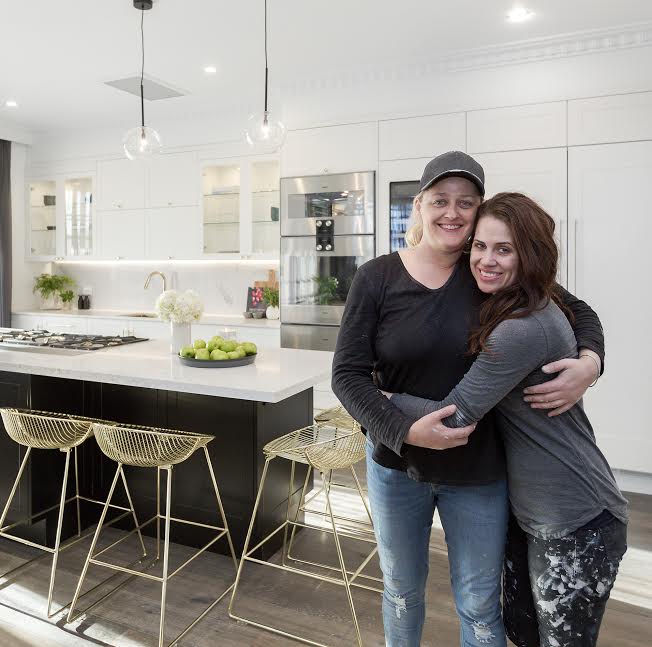 The kitchen is indeed the heart of the home and we started thinking about what she might look like early on. One of the best ways to maintain consistency in a property is to utilise the same cabinetry throughout, so what we installed here will be mirrored in other rooms.
After considering our options and starting way too many Pinterest boards, we settled on our trusty fave – the Shaker profile. Yes, yes, I know. We've used it before so why not do something different? Short answer – because it works. I've never met a Shaker I didn't like and that goes for most buyers. Elsternwick is a conservative suburb so it didn't make sense to risk the eventual sale price with anything too out there. The Shaker provides the perfect blend of classic meets contemporary and appeals to the widest market. We opted for touch joinery over handles to add a modern twist (and also because the drawers are just really fun to open).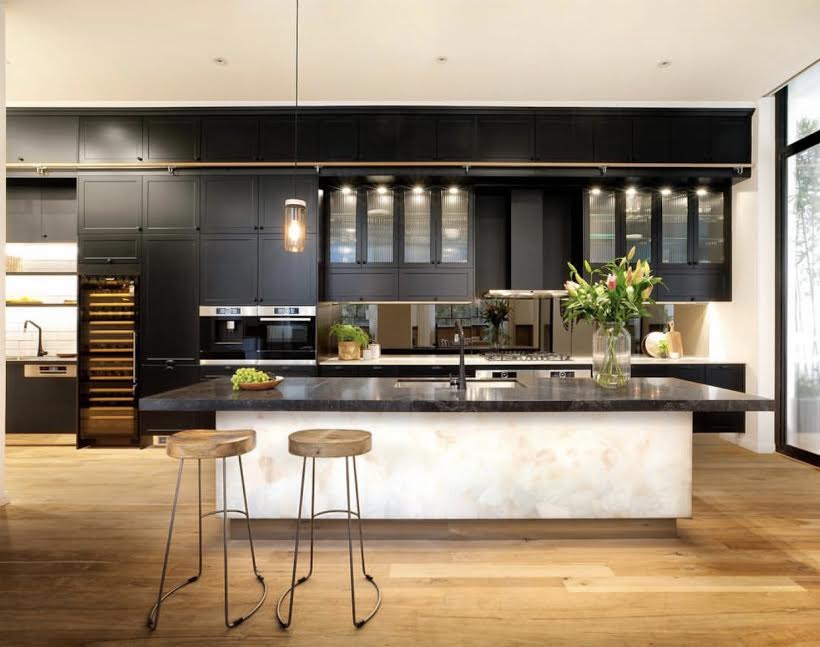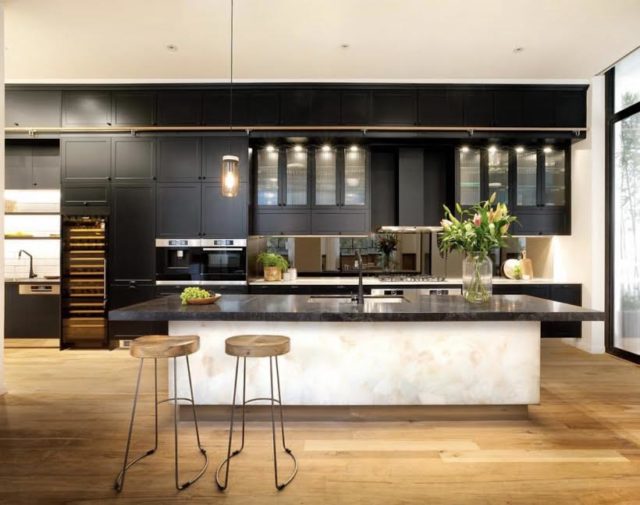 Once this decision was locked and loaded, it was time to think about layout. Our kitchen is the star of the open-plan space and boasts a north-eastern orientation. It needed to cater for a growing family so a butler's pantry was a must. I fell down a rabbit hole when researching island benches before settling on a design with multiple waterfalls. Our bank account was none too impressed, but the heart wants what the heart wants! We've long loved Caesarstone's Calacatta Nuvo and made plans for it to take centre stage. See, I told you it was the stuff dreams are made of!
Ahead of our appointment with Freedom Kitchens, I mocked up what I considered to be a fabulous sketch of what we were after. Alas, graphic design is not my forte and our designer took one look at it, laughed, and pulled out the red pen. Thanks for nothing, Jack! Seriously though, he was nothing short of fabulous and got our brief in seconds. Within a few short hours, he delivered a stunning space high in functionality. We never thought we'd be able to squeeze in a four-stack of appliances but he proved us wrong and I'm so glad he did.
We wanted to play on two things – height and light. We specified ultra-tall cabinets and a white finish to elongate the proportions. For a seamless transition, we kept the butler's pantry open and integrated the double fridge/freezer from Bosch. Because our house Little Willow sits in a Jewish locale, it was important to incorporate elements of Kosher living. This meant providing multiple sinks, preparation areas, and two unique ovens.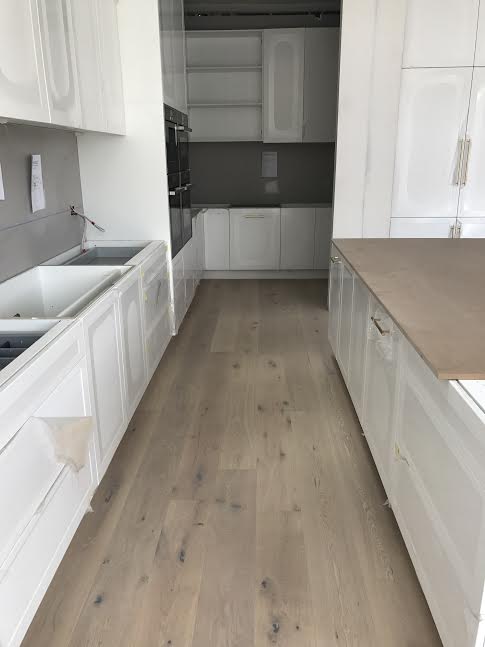 Of course, we couldn't do this without the amazing folk at NEFF. They've supplied us with the most incredible range of appliances and we feel like spoilt squids. Did someone say FlexInduction cooktop with integrated downdraft? Oh yeah, it's going in our kitchen. How about a combi steam, coffee machine and two dishwashers? We've got them all as well. NEFF have seriously upped the luxury stakes and taken things to a whole new level. We couldn't love them more.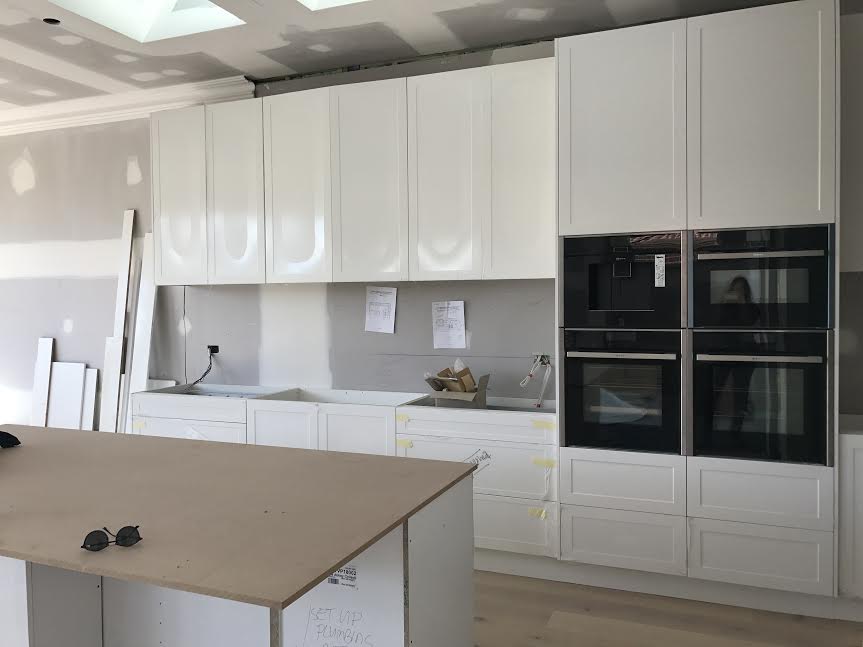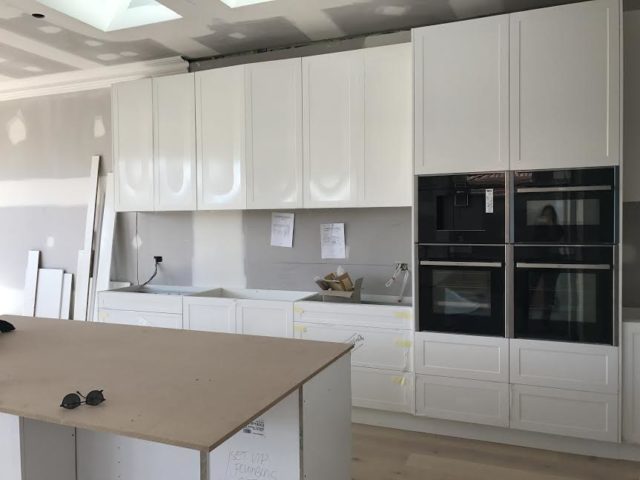 With the kitchen sorted, it was time to turn our attention to the laundry. There was a time when this space was merely for utilities but my how things have changed. Though often compact in size, there's so much you can do with joinery, stone, tiles and tapware. The laundry we created on The Block was a crowd favourite thanks to its white cabinetry, brass hardware and marble splashback. Truth be told, it didn't cost the Earth, but looked more high-end than Kim Kardashian's grill!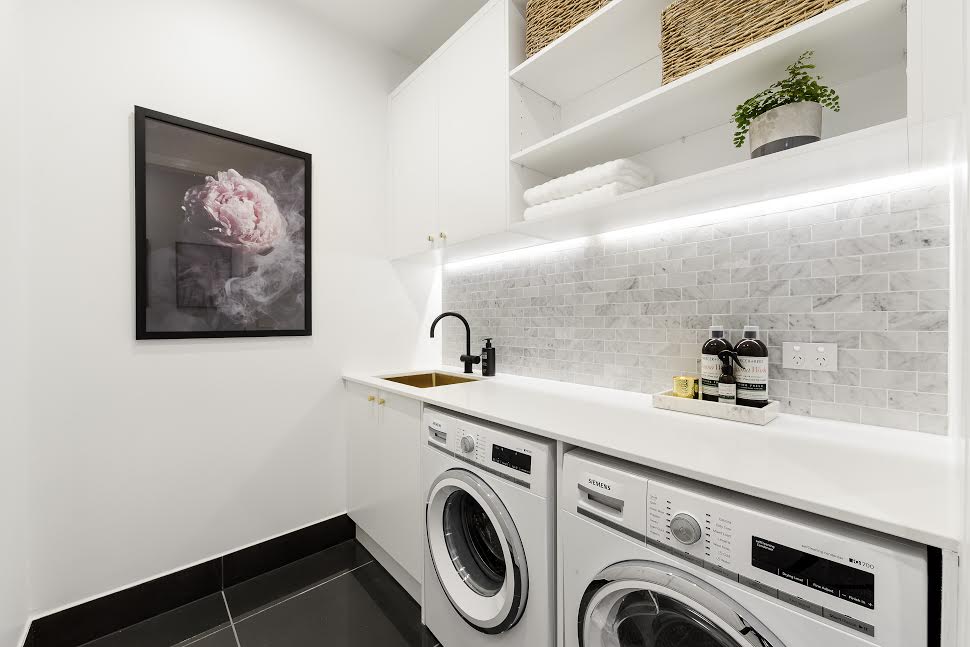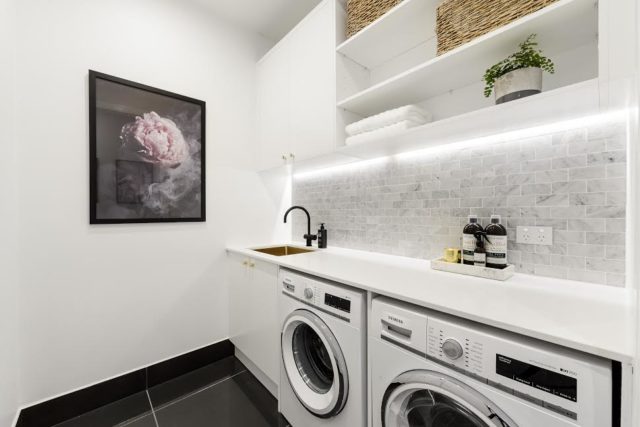 Taking a leaf from our own book, we specified Shaker joinery throughout, plus a few open shelves. The benchtop is from Caesarstone's latest range in the shade Intense White. Of course, a splashback isn't a splashback unless it's covered in marble so we locked in penny round mosaics from the excellent Beaumont Tiles. Reece always come to the party with a hint of bling and I can't wait to show you the incredible champagne gooseneck they're supplying, courtesy of Sussex Taps.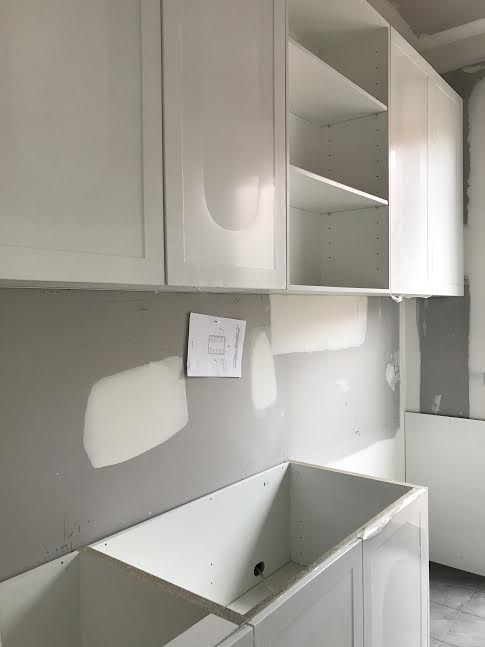 Now, I know that all sounds divine and almost too much to handle but we haven't even arrived at the best bit. I have two words for you – mud room. Yep, the other side of the laundry is a dedicated mud room and 100 percent Sasha's baby. It's the only part of the house she had free rein on and I must admit, she nailed it. The laundry can be accessed from outside so she's included a bench seat for removing shoes, enough cubbies to stow them in, plus storage options for school bags and stinky soccer gear. It's all looking a bit bare right now but will soon be dressed with millions of cushions and pretty wallpaper. I'm pushing for a tropical vibe but she keeps telling me to mind my own business. Watch this space!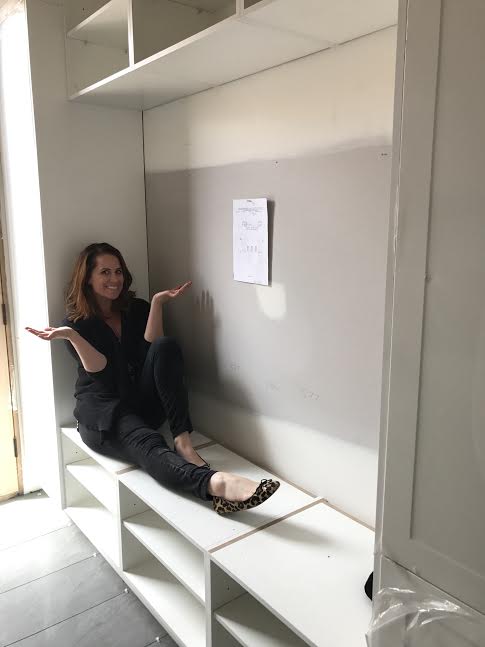 Once our design was set in stone, it was time for installation. This is always my favourite part as it finally becomes real; everything you've carefully curated comes to life before your eyes. It only took the boys two days to build both spaces and they absolutely nailed it. Sasha picked up the drill on a few occasions because she's a walking stereotype and can now add kitchen installer to her long list of clichéd skills!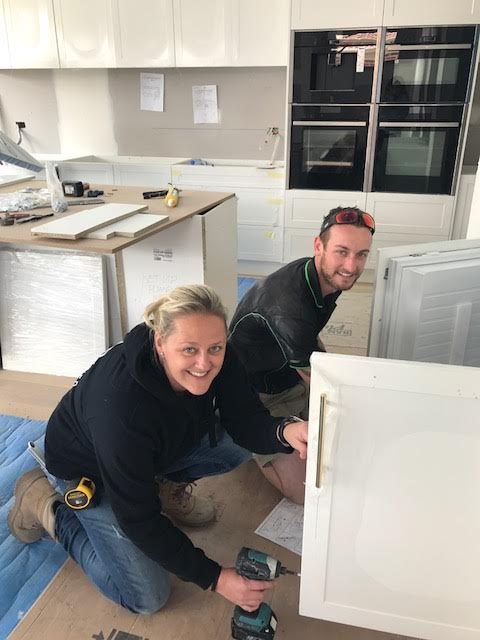 We're currently awaiting stone installation, then our fab plumber will be back to connect the sinks and tapware. In all honesty, we couldn't be happier with our two heroes. They speak volumes about the quality of Little Willow and will be an absolute delight once complete. I swore I wouldn't get too attached to this house but it's getting increasingly difficult because it's just too beautiful!
Stand by for a blow-by-blow of the finished product before we start spamming our Insta with summer parties and stain removal tips (any excuse to take pics of the laundry).
Until then,
Julia xx