Bec Sparky, Clipsal by Schneider Electric's brand ambassador, talks about the slip up that undid Jess and Norm's otherwise great guest bedroom on The Block last week, and her top tips for electrical planning when renovating.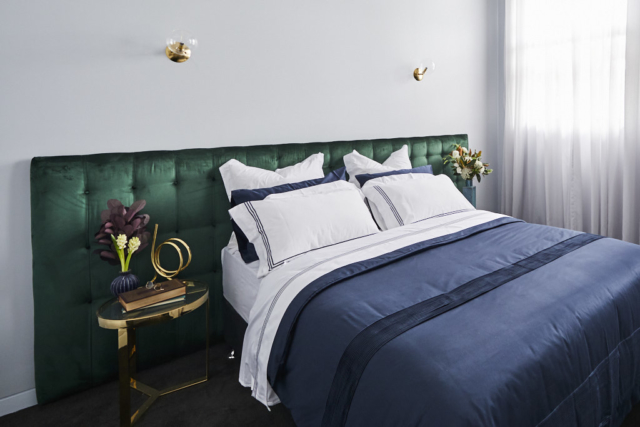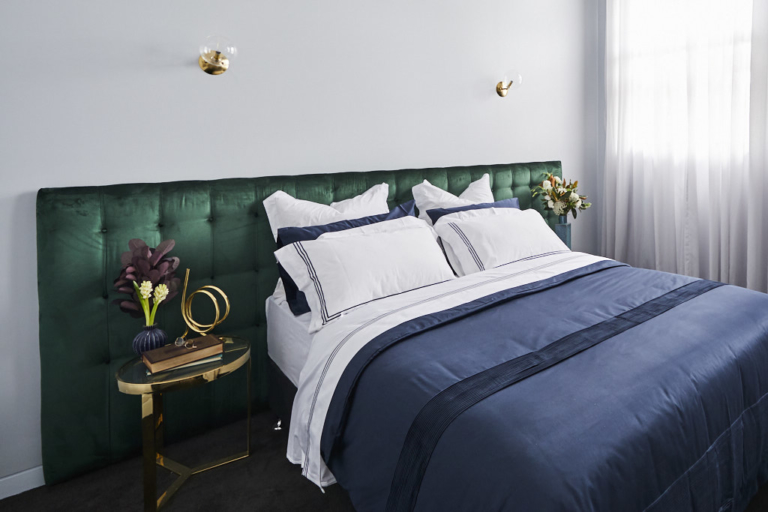 Last week's guest bedroom reveal on The Block was revelatory by all accounts, with the winning bedroom compared to a luxurious hotel – while the losing team were told: "You have created a soulless room similar to a basic display home." The horror!
The judges have never held back when it comes to constructive criticism, and this year is no exception. But in the midst of all the drama, you might have missed the common but little-known challenge faced by home renovators all over Australia that was unveiled in the guest bedroom reveal. The problem Functionality, or more specifically, electrical functionality.
You would have seen that while Jess and Norm's room was rated highly for styling and its luxe factor, the lack of practical consideration let them down – particularly with their electrical planning. While it's not the most sexy part of the renovation process, inconveniently placed power points and light switches were a big problem for the room and as the judges pointed out, this will have an impact on both the liveability and comfort of the room.
As an electrician, I'm faced with this problem most days when called in to install electrical facilities like switches, powerpoints and dials in my clients' homes. And – to Jess and Norm's defence – it's tricky to get exactly right without expert input.
You don't have to compromise on aesthetics to make your home functional, but you do need to plan accordingly. So, here are my three top tips for stylish, electrical practicality:
Connect your home to protect your renovation investment
Make sure you approach your electrical planning with thought and consideration. Each space in your home has different requirements. You don't want to get stuck in the living room without enough plugs for your television, Foxtel box and Playstation 4. And wait – do you have an extra plug for the vacuum cleaner?!
Each room in your home has various needs for different tasks and nothing is more frustrating than being limited by the number of power points you have access to. It's important to consider where you plan on plugging in simple everyday appliances like your toaster and kettle so they can be easily accessed and used.
Have a lighting plan
Lighting choices have a significant impact on the overall look and feel of a room. Not enough light, and the space will feel dark and depressing; too much, and it can come across as stark and sterile. It's all about getting the right balance and using a careful combination of task, accent and ambient lighting to help accentuate your room.
You can even integrate your lighting choices with a voice activation software like Amazon Alexa to accentuate your choices, and create bespoke lighting settings for different areas. Imagine walking into your dimmed home theatre and switching your lights off when you're ready to watch a flick, by just using your voice. This, ladies and gentleman, is the home of the future!
Create a plan that is functional and ergonomic
It's the finer details that set the best homes apart and unfortunately many people don't give a second thought to their electrical installation. Choose outlets and switch plate covers to coordinate with your material selections and you'll turn your plugs from an unsightly fixture into a coordinated design element.
If you want to keep it discreet and tidy, why not invest in a pop-up outlet which is a great way to tie in functionality and keep your electrical facilities out of sight? For example, if you do most of your food preparation on your kitchen island, you could install a pop-up power point to plug in appliances and charge your devices.
For your next renovation, keep these suggestions in mind as you plan your rooms. As smart devices and connected homes become commonplace in Australia, investing in electrical functionality now will save you time and resources in the future. If only Jess and Norm took a moment to step back and plan, the outcome may have been very different!
–Bec Sparky is an electrician and brand ambassador for Clipsal by Schneider Electric.