When Julia Valka came across a few dolls house Instagram pages 18 months ago, it inspired her to renovate a dolls house for her daughter, Emily. Little did she know it would bring back an almost forgotten childhood dream of having one of her own. "Having grown up in a poor Eastern European country we barely had bread to put on the table, let alone toys and other pretty things." And she now spends her spare time creating miniature creations for other people's dolls houses.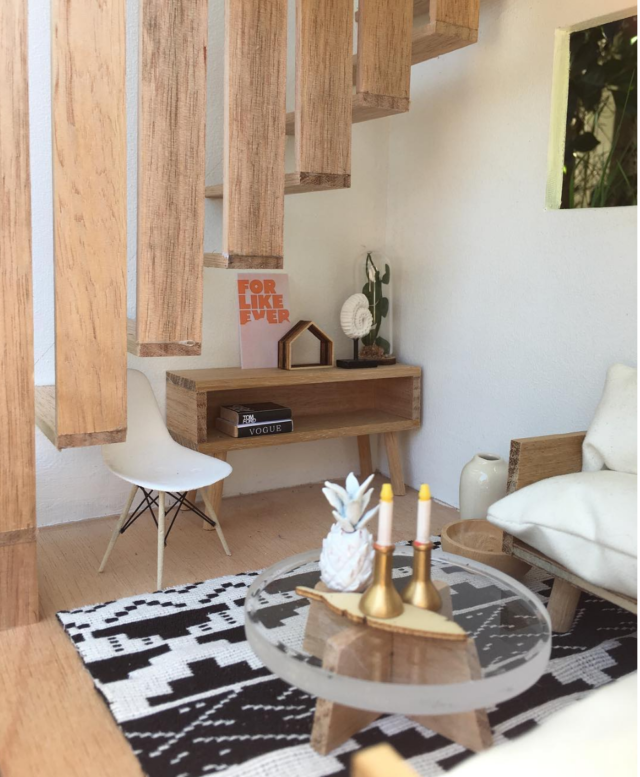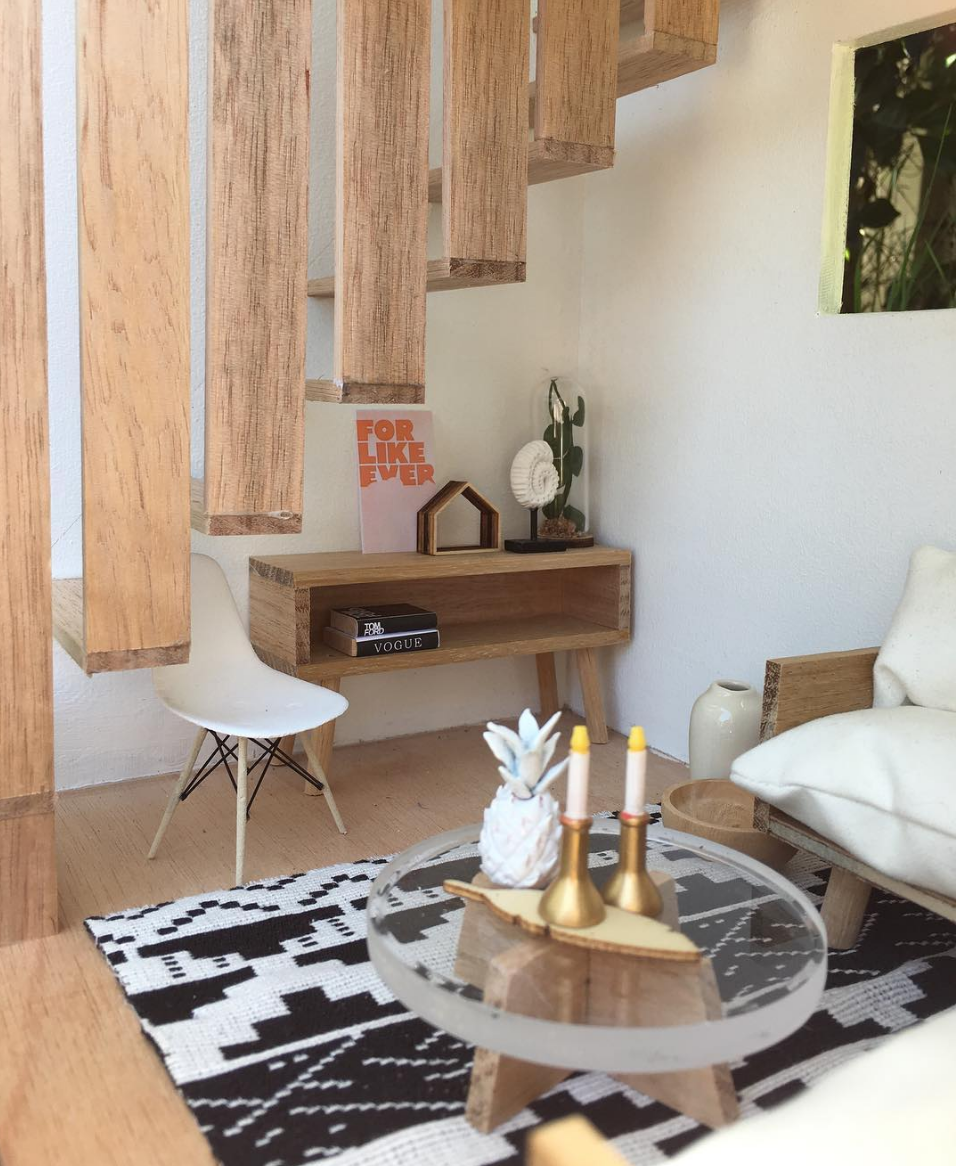 "This is definitely a passion," she says. "I love creating little interiors and challenge myself to make mini pieces. From the very beginning, I had a lot of interest in the pieces I make and that is how Mini Modern Designs was born. I love sharing my mini creations with those who want to have them in their dolls houses."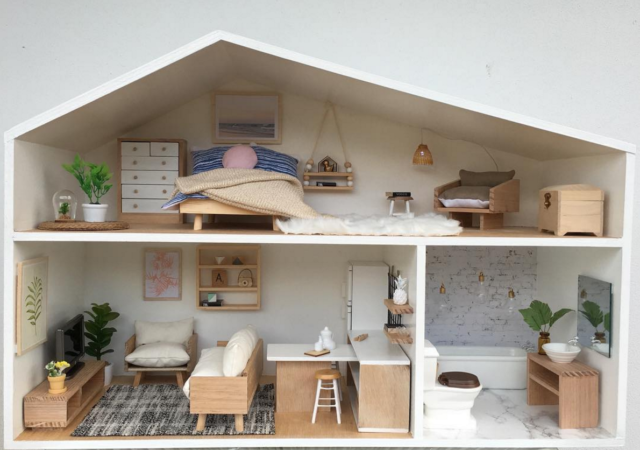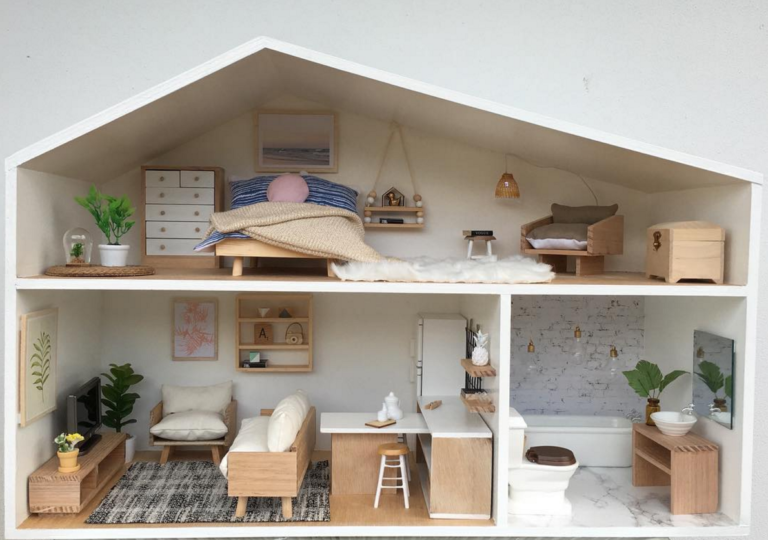 Making mini furniture and homewares can take anywhere from 10 minutes to a few days! "It can also take days or weeks until I find the right bits and pieces I need in order to make something new. I like working with wood and making mini versions of real size pieces. It is a learning process and imagination plays a very important."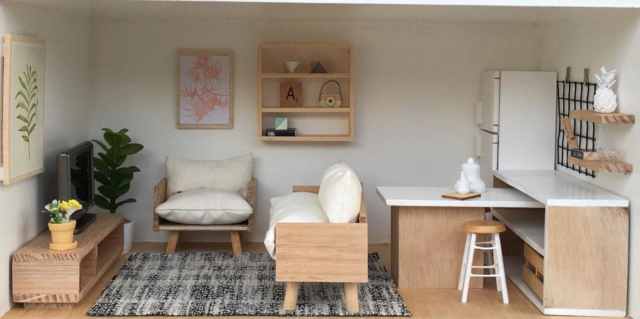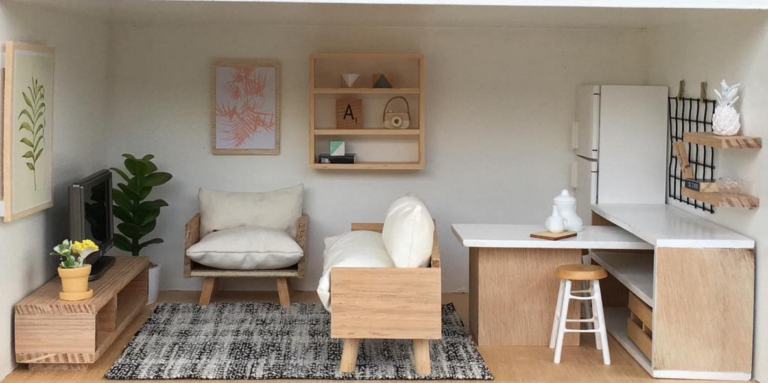 Not surprisingly, interior styling on a real life scale has always been an interest of Julia's too. "Me and my little family are still to build our dream home but we do love the house we live in at the moment. It is modern and stylish. However creating the perfect space the way I want it is not a priority at the moment. I have two energetic children (five and three years old) who often transform the house into a playroom! I have learnt to enjoy a messy, happy house!"
There's a growing community of miniaturists and dolls house fans in Australia and around the world. "Creating modern pieces for dolls houses has attracted a lot people from mums to designers to collectors and shop owners. I am working on a system to manage my time and orders in a much better way. I want to always give the best in satisfying my customers. Most of them know that I make the pieces myself in the little time I have while my children are at daycare or late at night, and they are very understanding."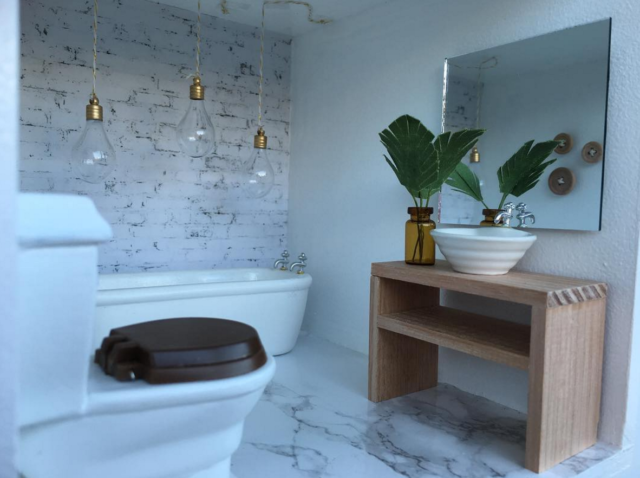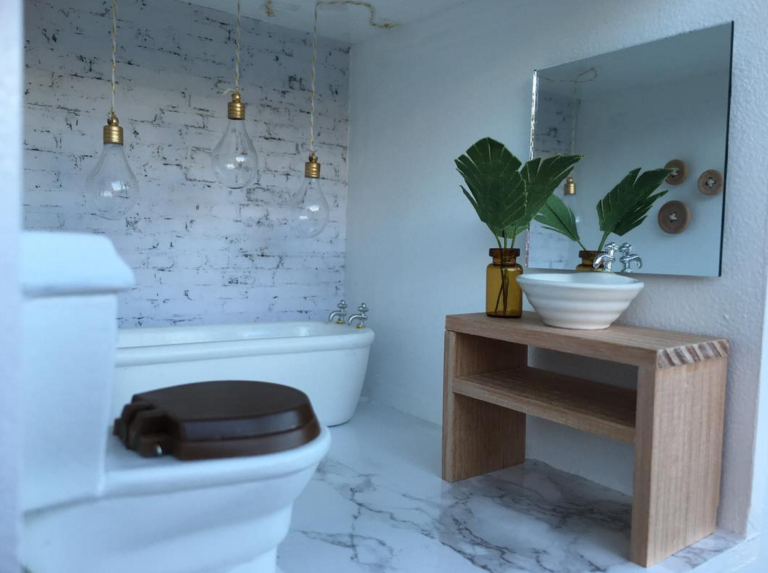 Her best selling pieces include a mini camera (inspired by the wooden toy camera made by Behind The Trees), a fiddle leaf fig (yes, these house plants are even trendy in dolls houses!), beds, faux marble coffee tables and Tasmanian oak vanities. Dolls house decor has come a really long way!
"I have a big list of things I want to make that I haven't even attempted yet. I am patient though in building up some skills in order to be able to make them. There are also pieces that I am happy to buy from other mini makers if they already have what I want. I think it is important to show each other support with our small businesses."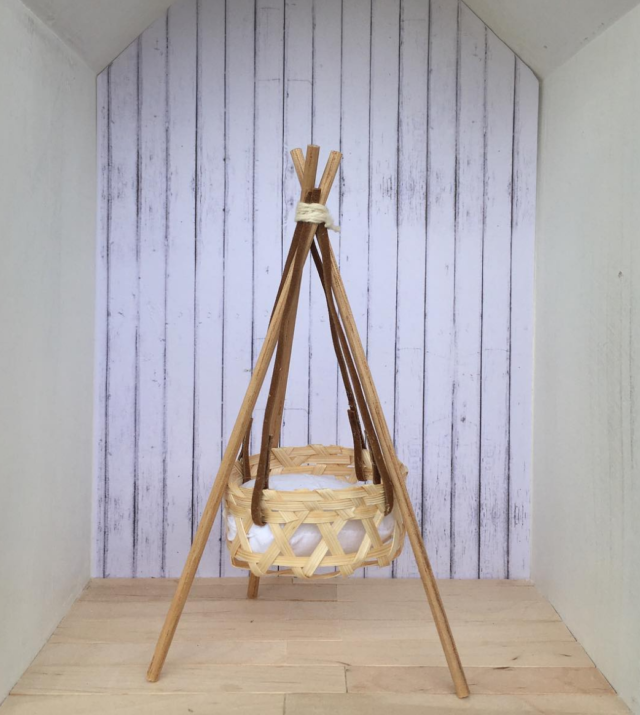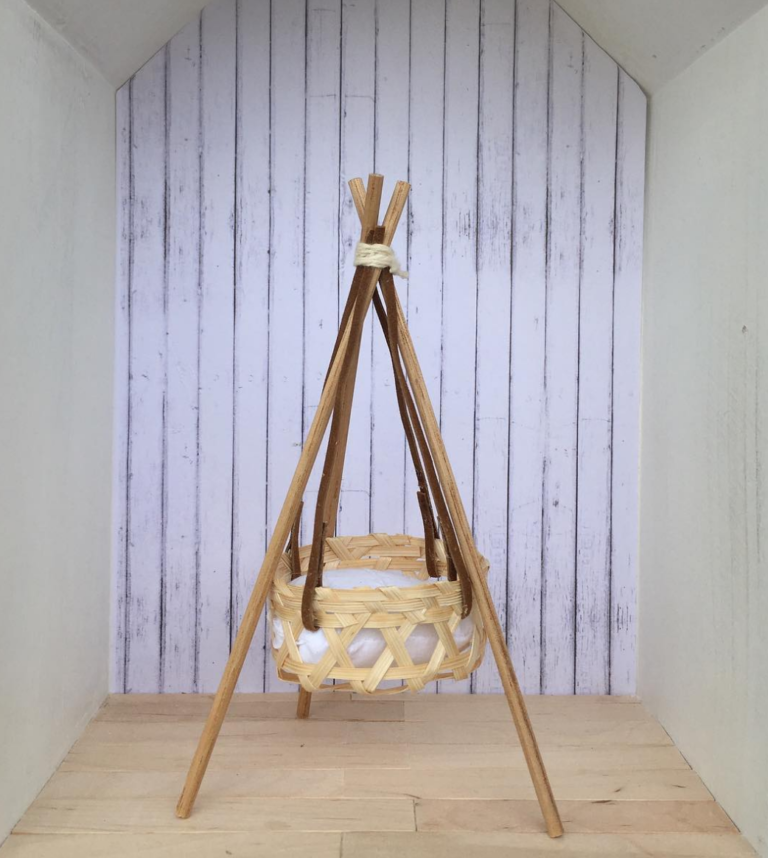 Her biggest fan though is husband Christian, a set builder and carpenter. "He is the one I share my ideas with and the one I seek advice from. I have learned a lot from him and I feel very lucky to have him by my side.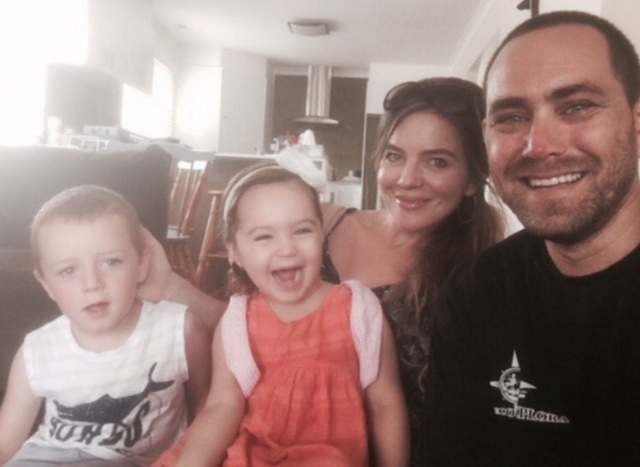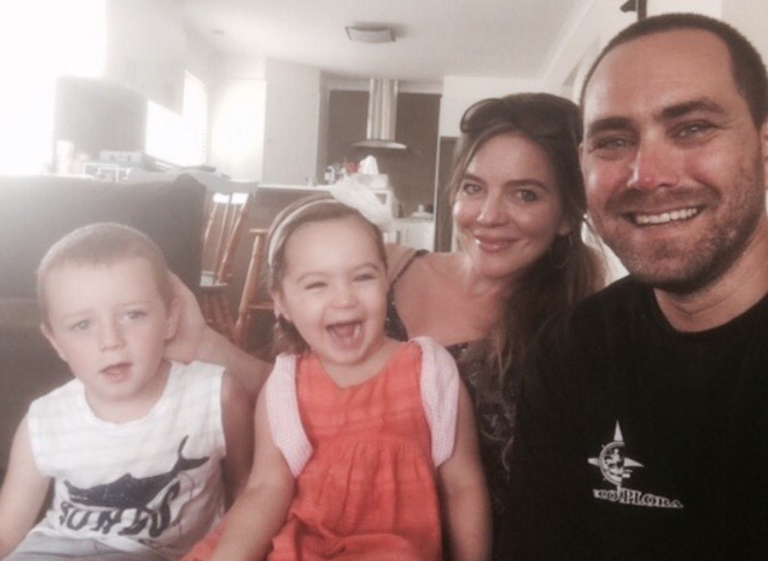 Julia, 37, is currently finalising the details of a Modular Dolls House, her own creation which will be available to purchase in March. "I have designed this dolls house over the last six months and I think it is such a great idea as it gives people the possibility to have their input in creating the dolls house they want. The modulars give endless possibilities to change the look of the house in a matter of seconds.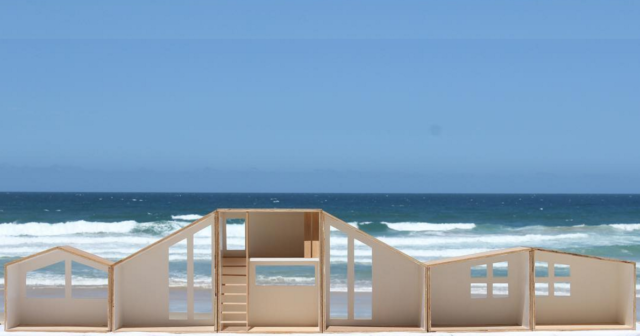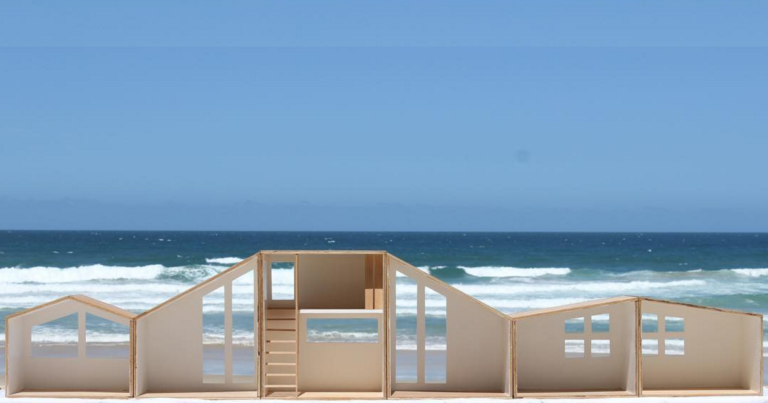 "Also, my customers will be able to purchase one room box at a time and build at their own pace. They will come with the choice of being stacked on the floor or hung on the wall so great for large or small spaces. It will definitely enhance children's creativity and confidence by giving them the freedom to build a dolls house using their own imagination."
Follow Mini Modern Designs on Instagram or visit the Etsy store to buy pieces.