Lighter than black, but still as sophisticated, navy is the latest design classic to experience a resurgence. Quite the chameleon, you could consider navy a neutral as it complements most colour schemes. Check out our top picks.
West Elm Sloan upholstered chair in navy leather: We love this club chair's clean lines (Jen recently bought it for her new place), rich navy hue and solid wood legs, $799 on sale.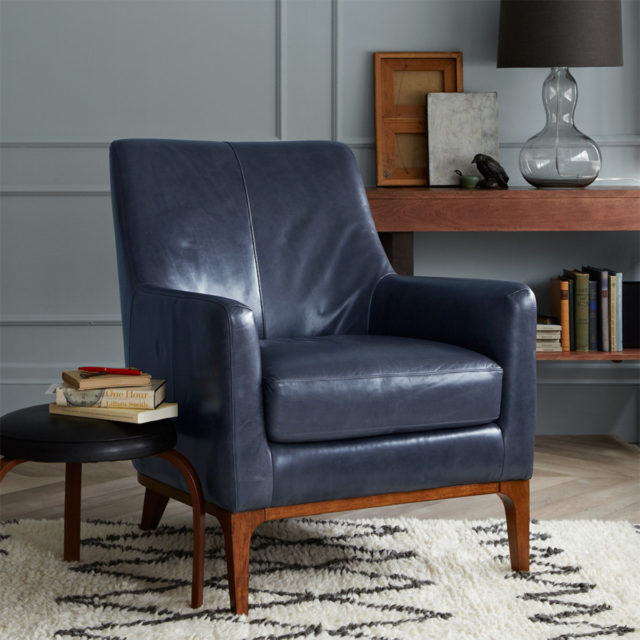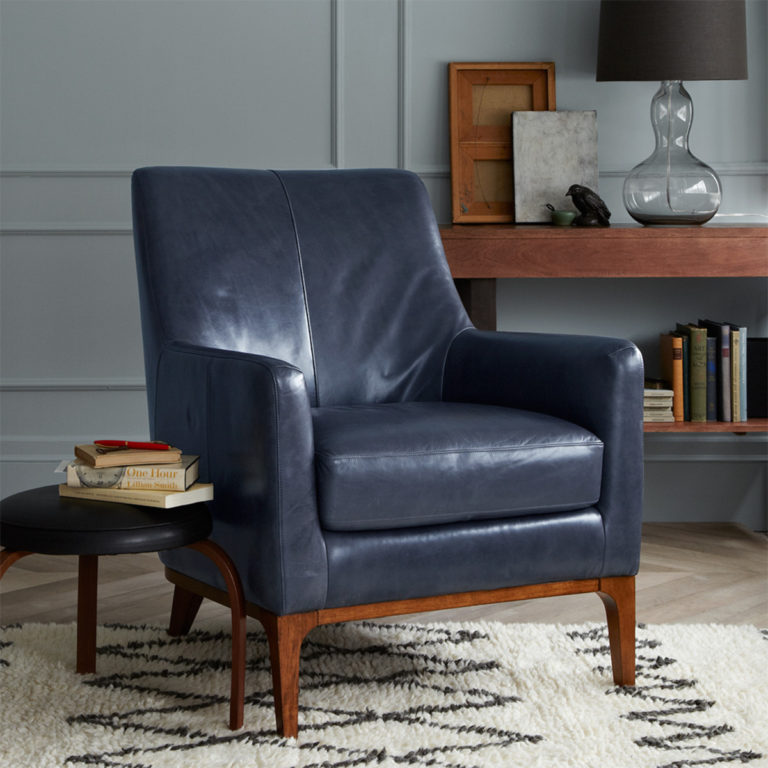 Country Road Drew king quilt cover: The large scale of this gingham design makes this quilt clean and modern, rather than fit for grandma's bedroom, $249.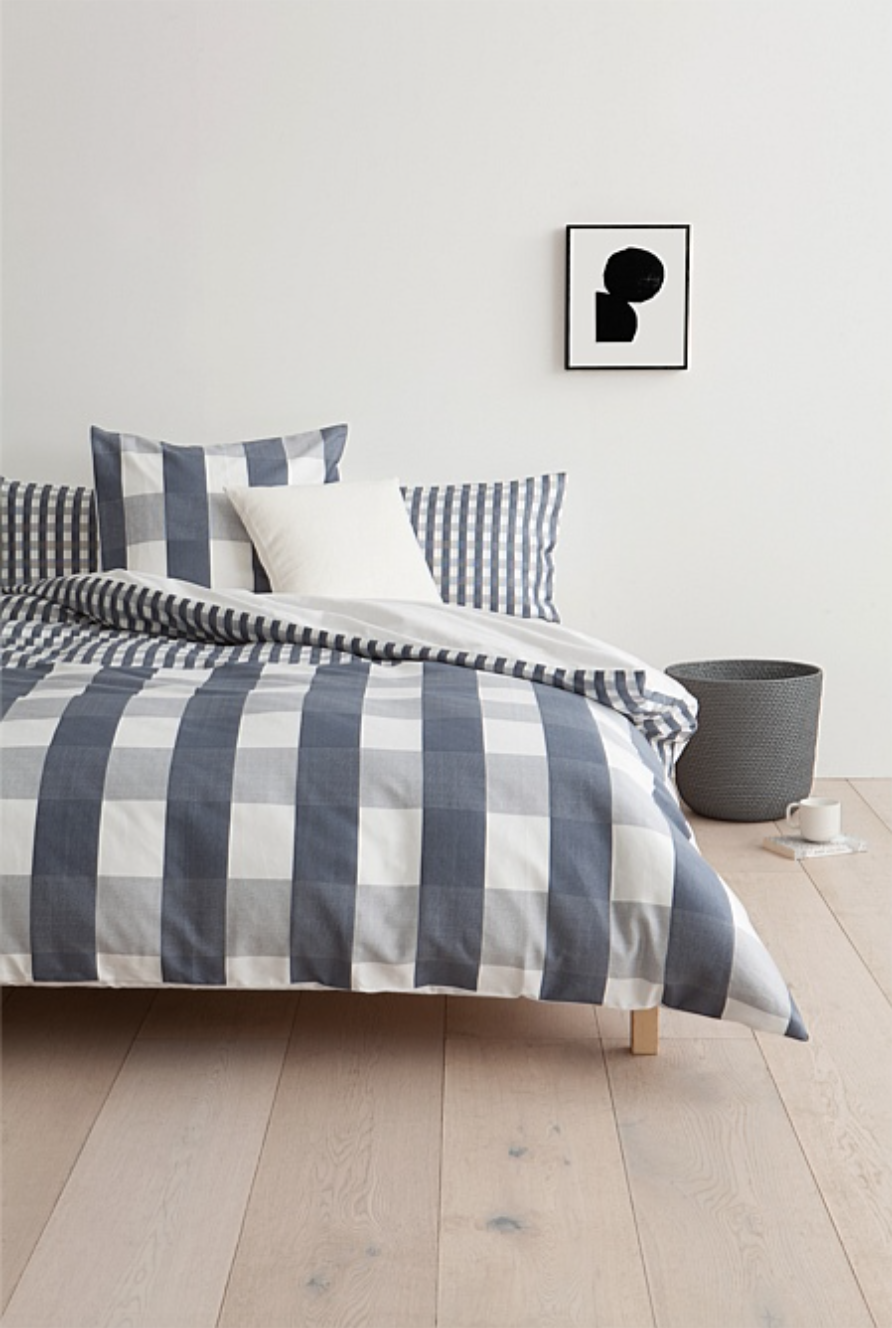 Target Coastal Navy Stripe paper hamper: With a fabulous nautical feel, this hamper is perfect for laundry or simply general storage, $20.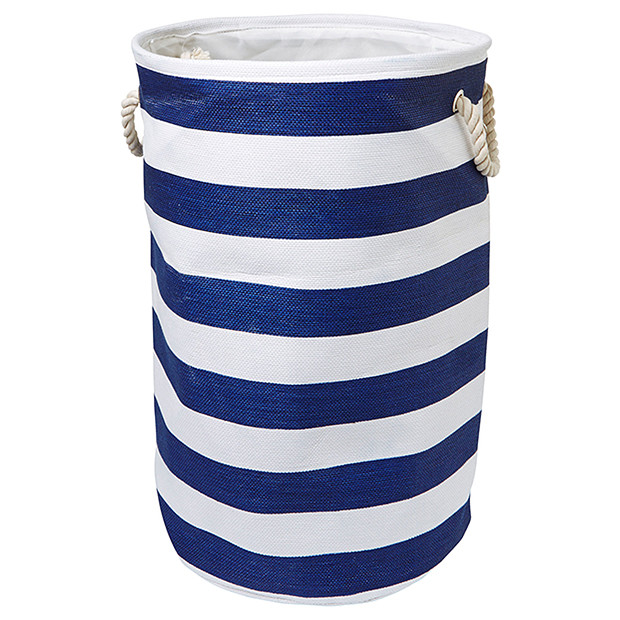 Eco Chic Emilia bedside table in navy: The bamboo detail in this bedside is gorgeous — as are the high-gloss finish and glass handles, $1,620.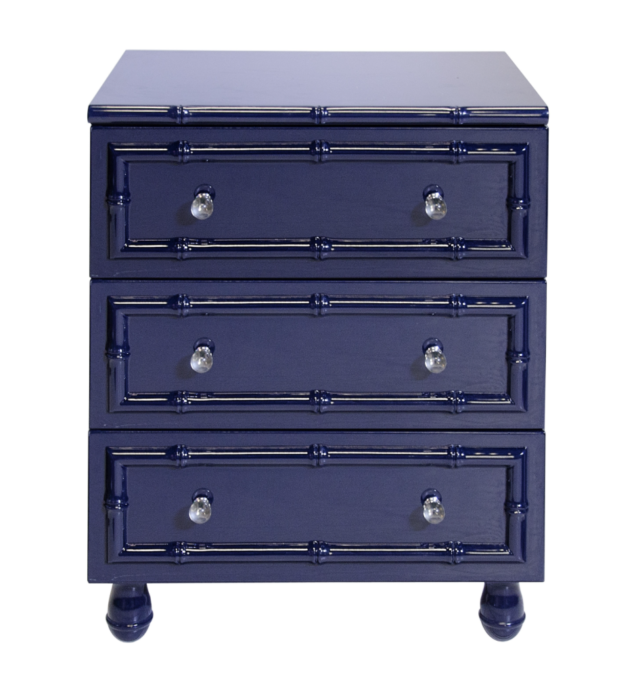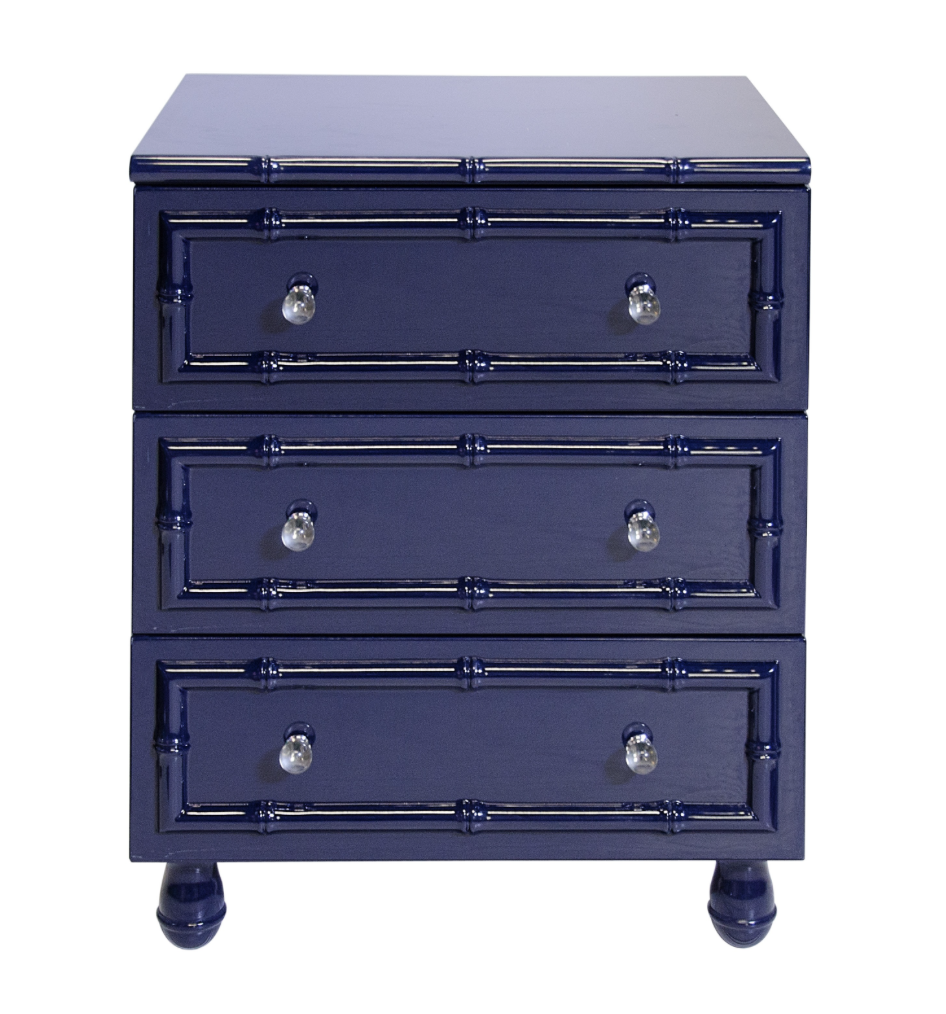 Citta Design Globe bath towel range: We love the soft feel of these velour towels and their super smart, masculine style, from $6.90.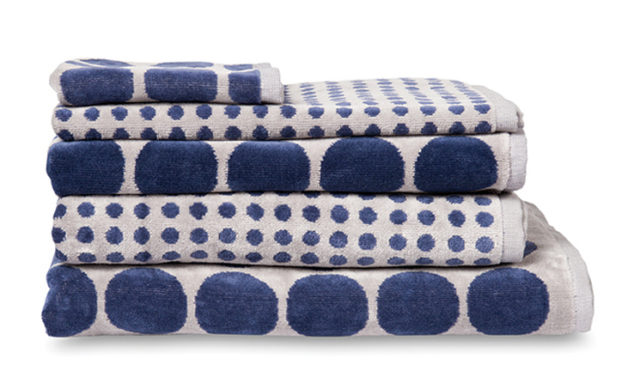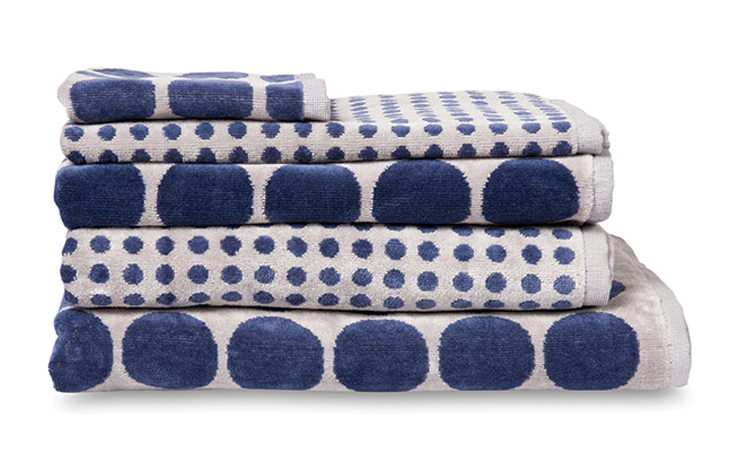 Freedom Becker pedal bin 3L in navy: Who says a bin needs to be entirely utilitarian? It's the matte finish that piqued our interest. $29.95.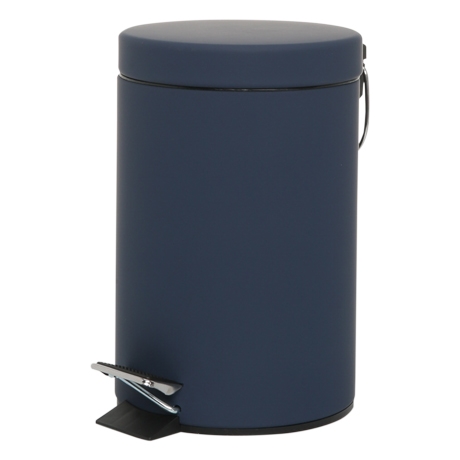 Eco Chic Panel navy linen cushion: Yes it's pricey but this chic number will never date. $190.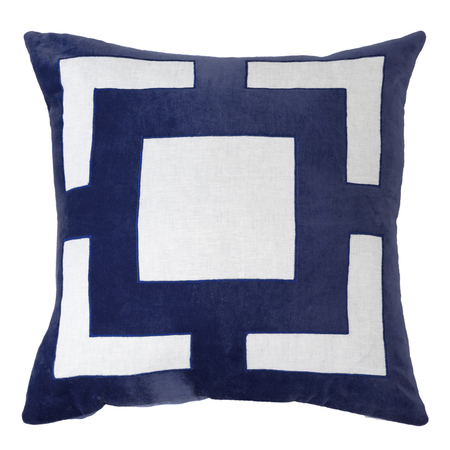 Country Road Baxter knit cushion: The perfect pop of navy for your little one's room. $59.95.