A testament to true craftsmanship and serenity, this single-dwelling home was designed by interior designer Emily Jury, for herself and her partner Mark, who manages the property and its farming activity. Reaching completion towards the end of 2022, the home is located on the couple's 18-acre farm in Harcourt, a two-hour drive from Melbourne.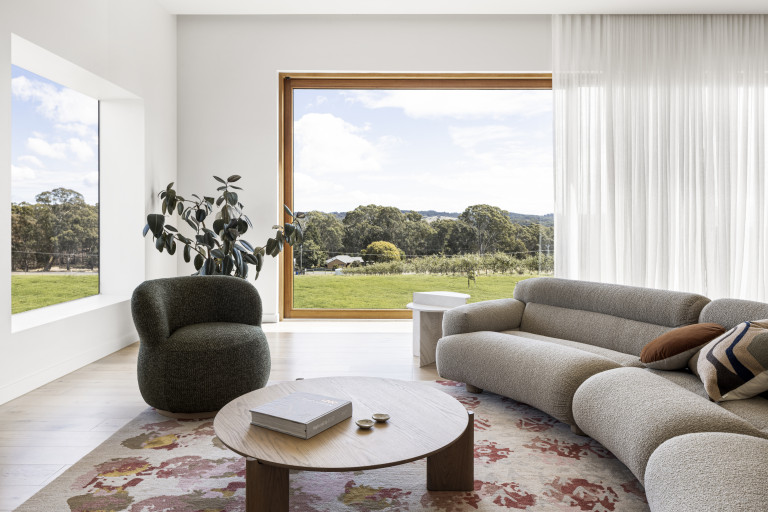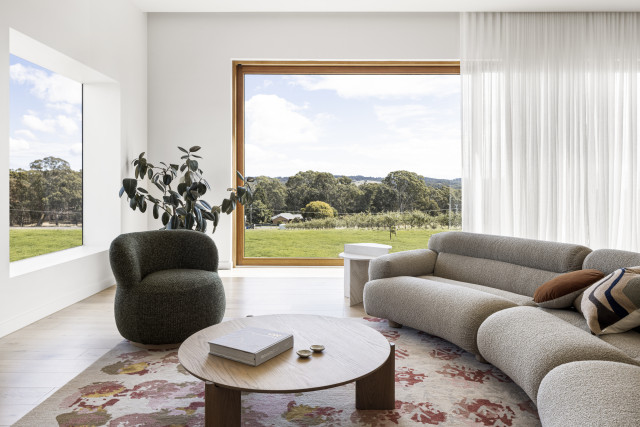 Underscored by a sympathetic and detail-oriented approach, the home's architectural form and interior elements were informed by a deep consideration of its location and the context of the local environment.
"We decided early on that the crux of our approach was always ensuring the structure does not compete with the surrounding views, which is how we found ourselves gravitating towards simple structures, the honest use of natural materials and tones which pick up on the landscape," said Emily.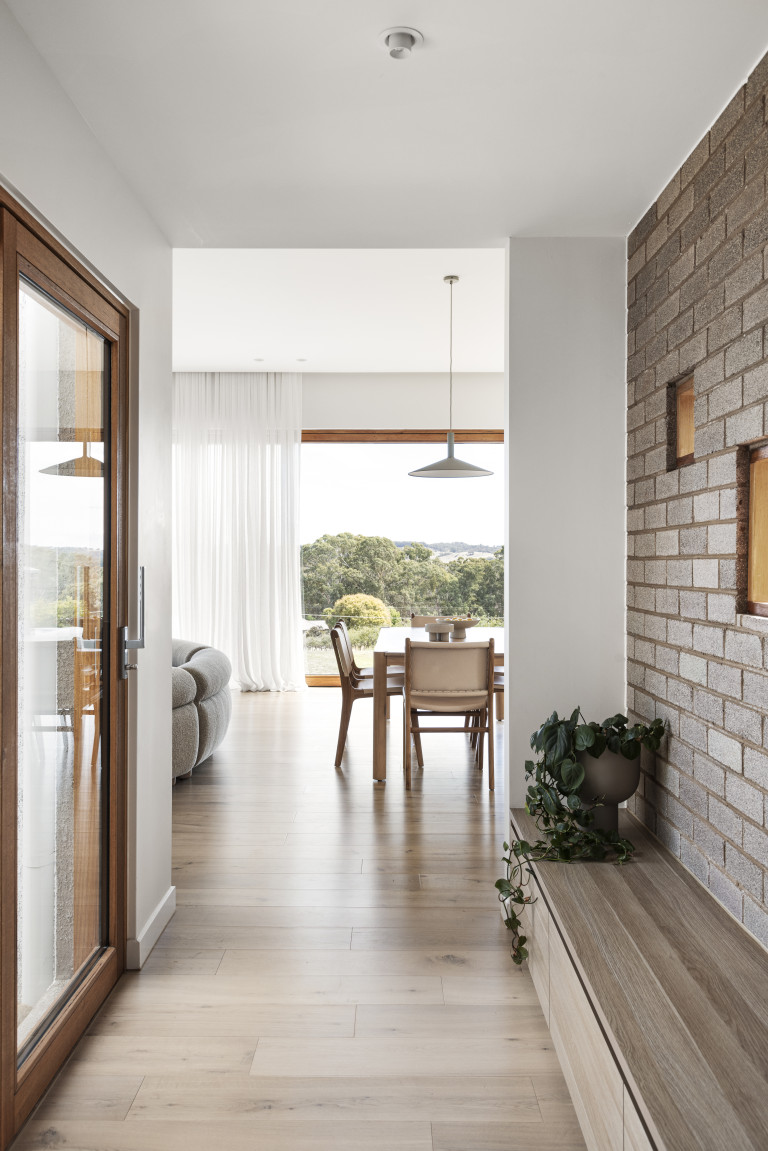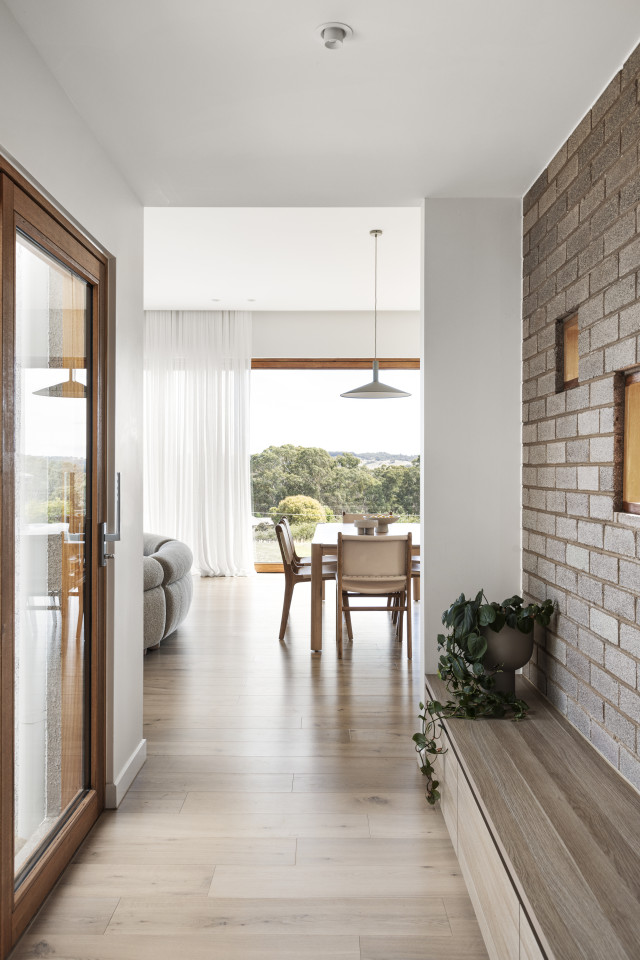 "As a result, the home that we have crafted together is one that is innately and completely in harmony with the natural environment around us; and as both the designer and homeowner, the integration of our lifestyles and physicality has been a meticulous feat ensuring its effortless and tranquil presence," she added.
Inspired by the raw rectangular beachside villas along the coast of Portugal, the pavilion-style building is shaped with simple volumes and linear geometrics and rendered with finishes replicating those naturally weathered by its conditions.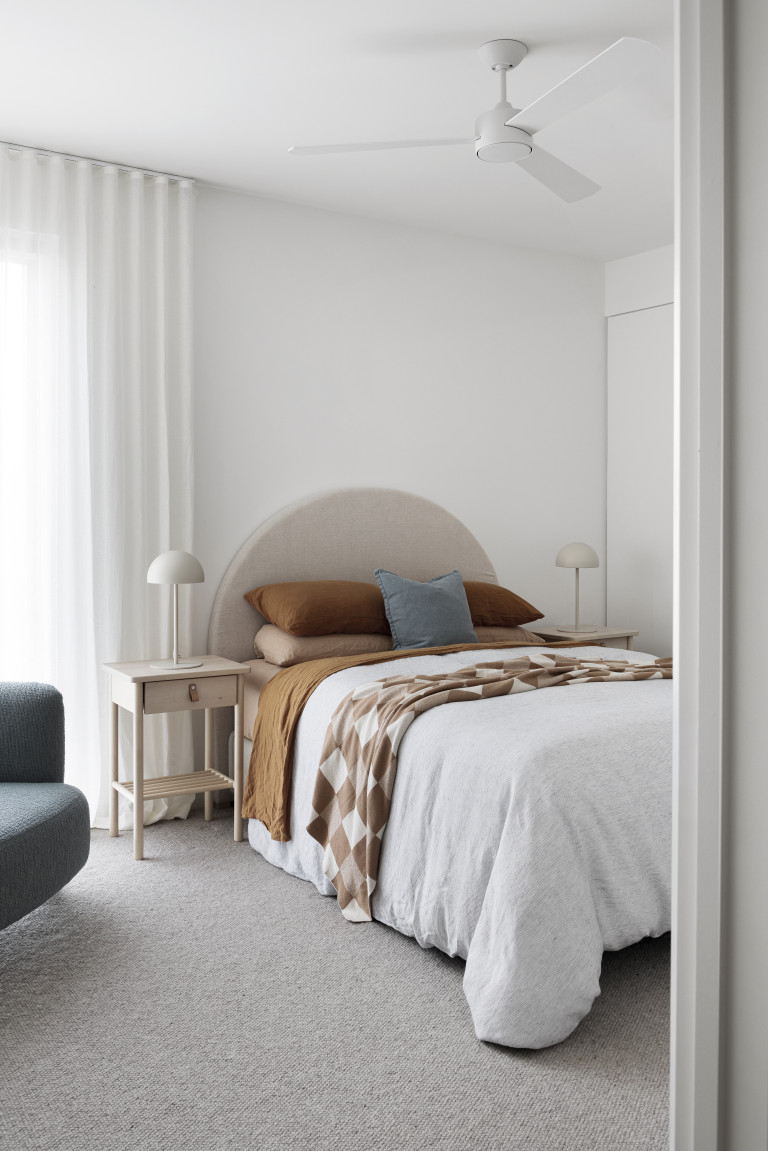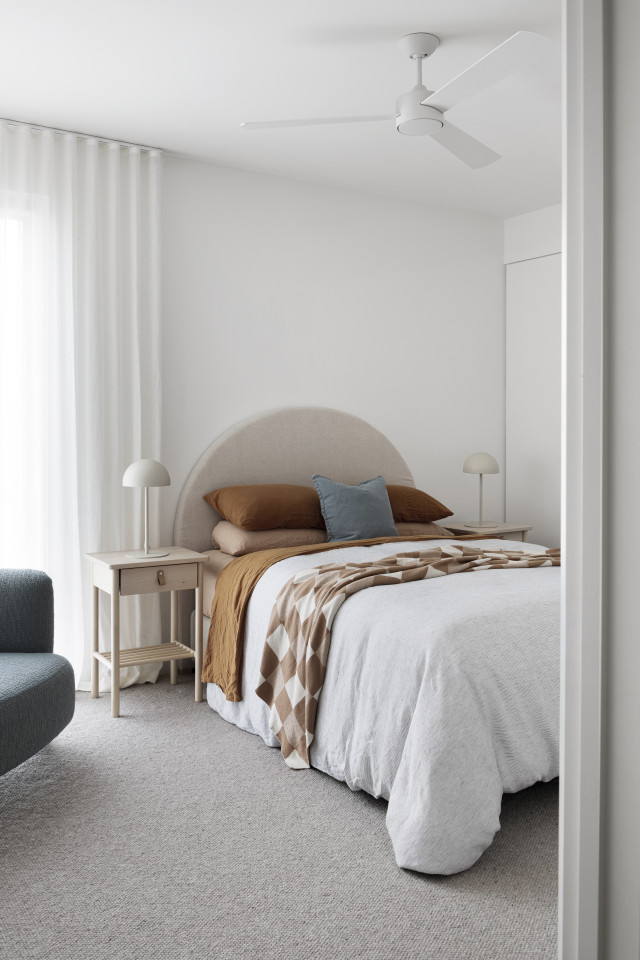 From the rough, organic finish of the façade rendering to the pink-tinged brick in the external and internal walls of the home, the use of earthy, raw materials for all its simplicity and tactility continues inside — further fusing elements of the outdoors inwards.
"Though our home may appear simple and minimalistic at first glance, we have used this to our benefit and incorporated over-the-top uses of marble stones, tiles, grains and plaster to create subtle juxtapositions that entice you to reach out and feel," said Emily.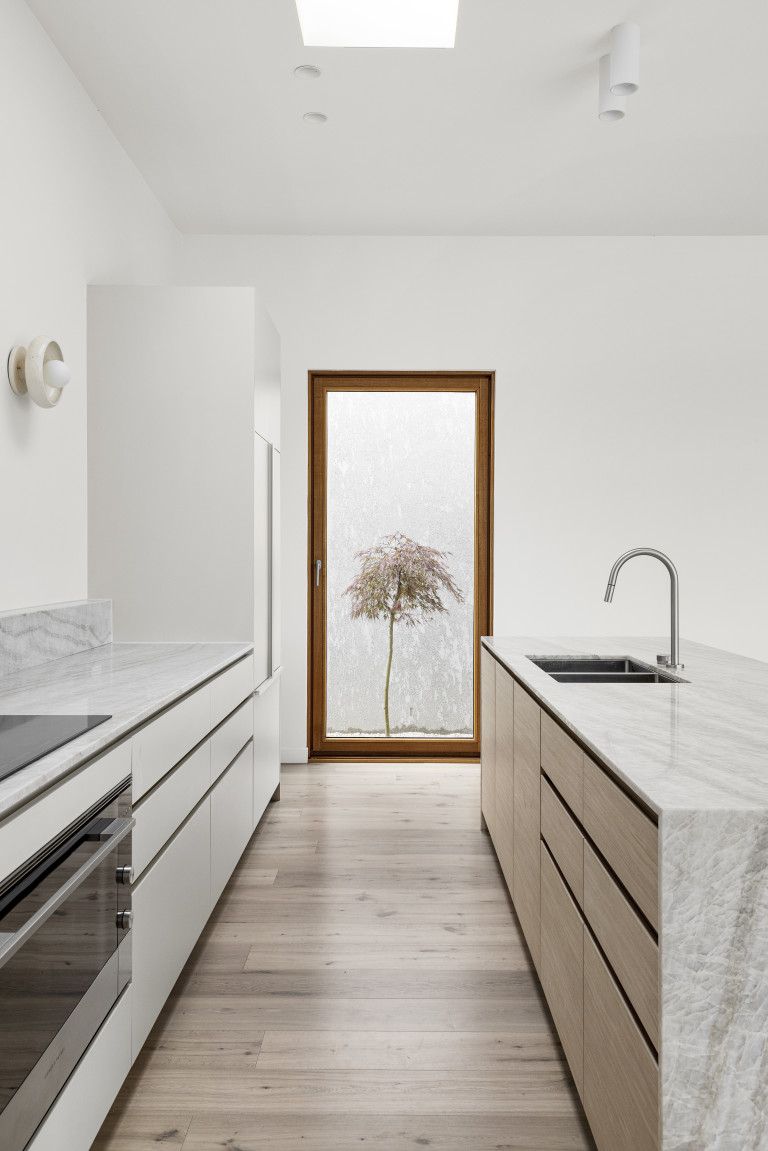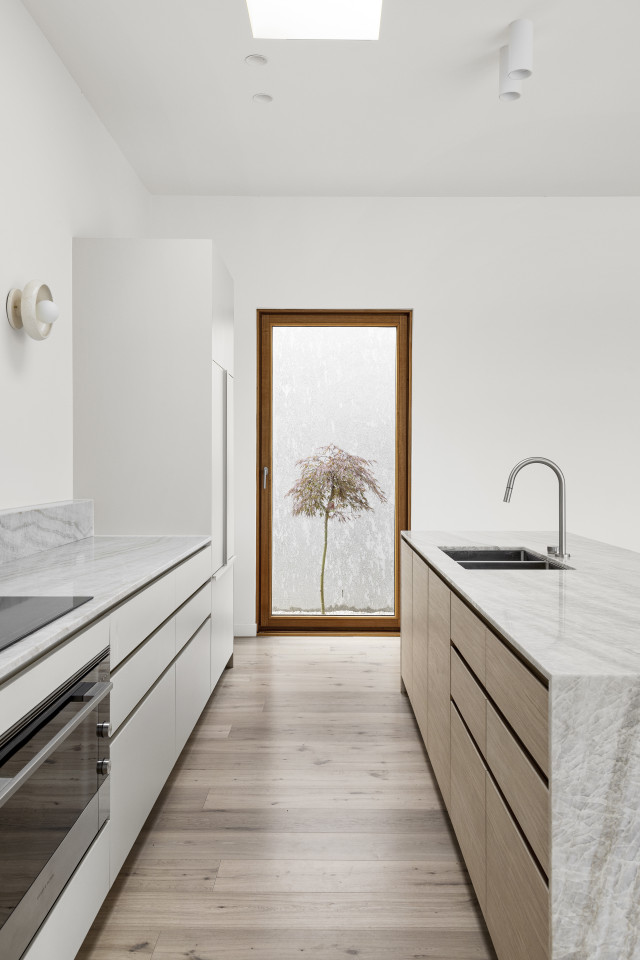 Similar to its exterior, the interior palette features pared back muted tones that allow the home an opportunity for the materiality and textures to shine through. Featuring a palette of greys, beige and soft pinks — tones that pick up on the landscape — the home is infused with a warm softness that enables an environment of comfort in which people can immerse themselves.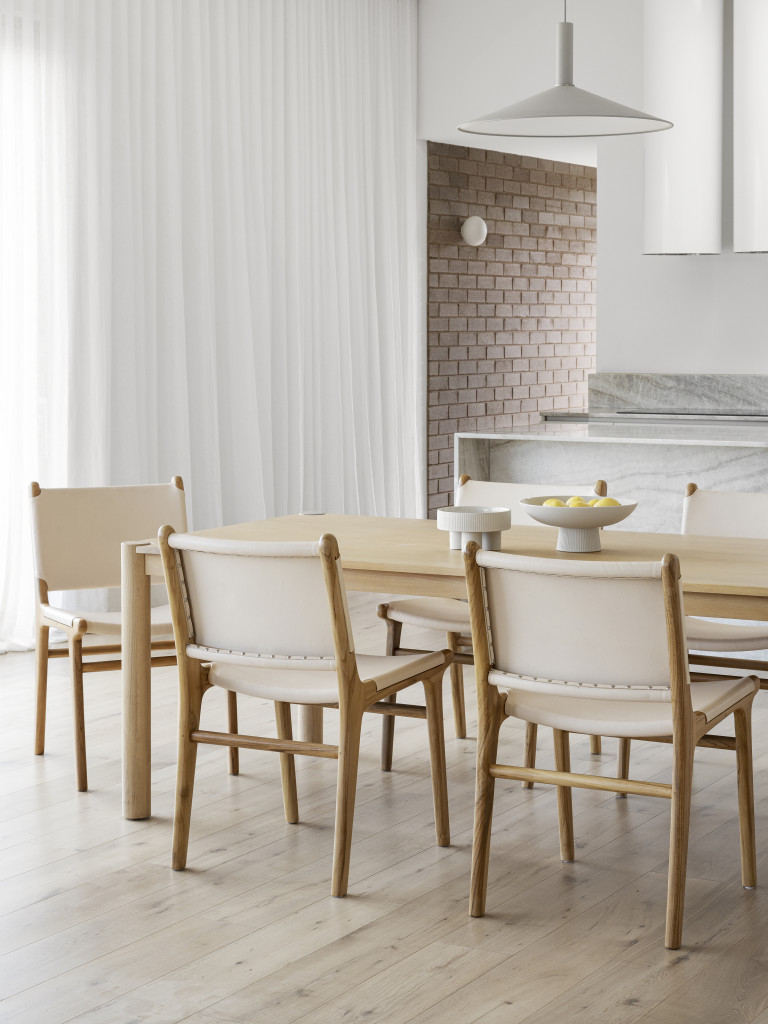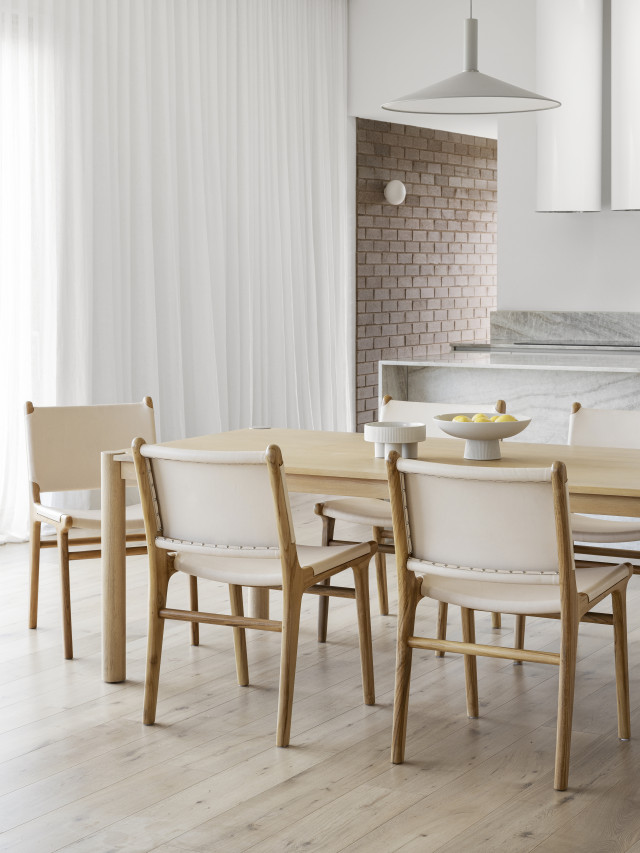 Emily works for Melbourne-based interior design practice Nectaar and says the home really embodies their company ethos. "Refined and respectful of the environment it is sitting in, the custom features highlight our attention to craftsmanship and understanding of what it takes to create a functionally beautiful home," she adds.
Working around an H-shaped floor plan that separates the living, dining and study to the bedrooms, the home brings together the couple's two worlds to form a modern oasis of calm in regional Victoria.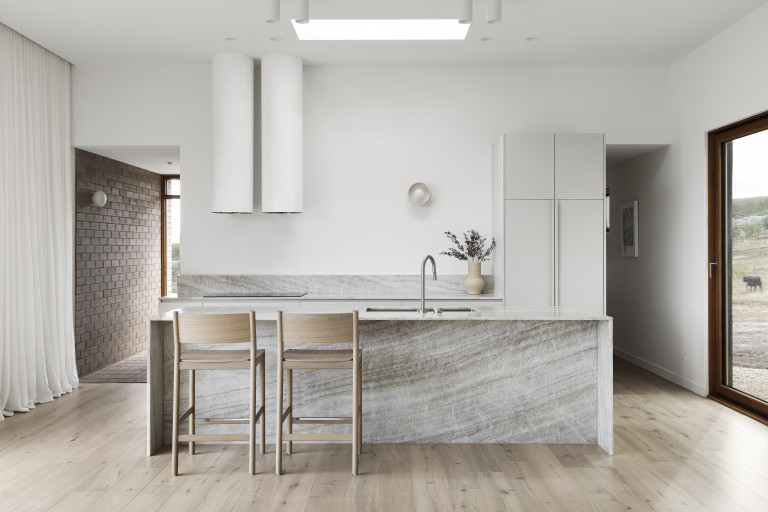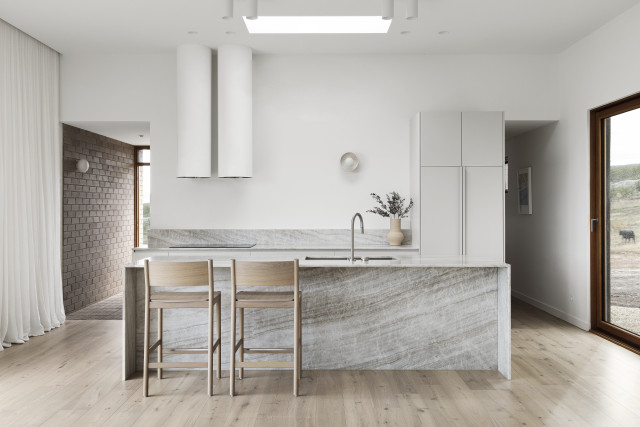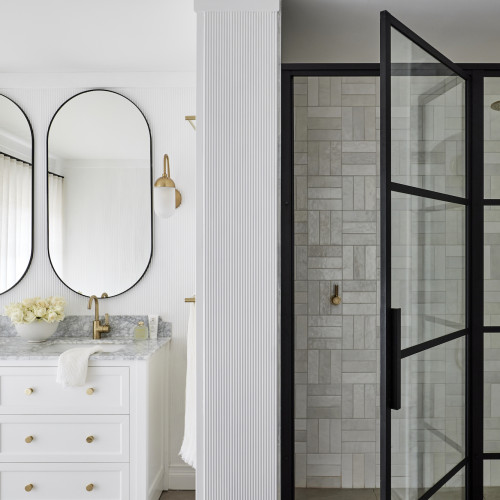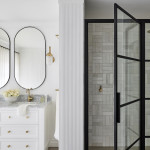 Timber moulding trends 2023: Coastal, modern farmhouse & Hamptons
Sponsored by: Intrim The latest Intrim style series sees us look at three very different homes and the way in…